SatMagazine (SM)
Good day, Ms. Saadat. Would you please tell our readers how you became interested in the world of satellite communications?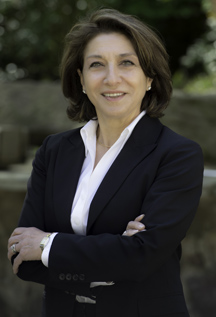 Susan Saadat
After graduating from the University of California Berkeley with a Master's degree in Electronics Engineering majoring in telecommunications, I started my career as a hardware and modem design engineer in the Silicon Valley. It was after a few years when I landed a job at COMSAT where I was first introduced to satellite communications, and of course, never left the field. It is an amazing area of the telecoms world, and I have been involved not only in the design and engineering side of satellite communications, but also on the commercial side, in sales, strategy and business development and have thoroughly enjoyed every aspect of it.
SM
With your experience at many major actors within the SATCOM community, what drew you to ETL Systems?
Susan Saadat
I have a strong entrepreneurial spirit, and was looking to have the opportunity to be part of a vibrant, and growing company and help expand its market share. ETL is a dynamic company with a strong financial balance sheet and has a bright future. These are very interesting times for us and our customers and we pride ourselves in providing our SATCOM customers with a well designed solution with a focus on flexibility and resilience.
SM
Please tell us about ETL Systems.
Susan Saadat
ETL designs and manufactures professional RF distribution equipment for satellite ground stations and other microwave users. The product range includes L-band Routers, Switches, Splitters, Combiners and Amplifiers covering DC-40GHz. Reliability, Resilience, and RF performance are the core customer requirements which drive ETL's product innovation and development. Adaptability and scalability combine with these to provide future expansion.
SM
As the leader of the firm's North American operations, what are your responsibilities?
Susan Saadat
With almost 40 percent of sales coming from U.S.-based customers I will be responsible for supporting ETL Systems' already strong presence in the U.S. market. With this much business coming from the States it became imperative for us to have a timely and physical presence in the U.S.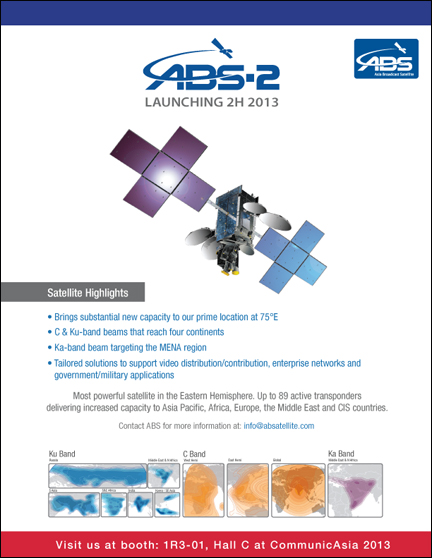 ETL is the Rolls Royce brand for L-band Routers, Switches, Splitters and Combiners. It is a brand very much in the ascent and I look forward to helping drive the continued growth of sales in the U.S. and Canada.
SM
What are your plans for this new ETL Systems division?
Susan Saadat
ETL has had a very long history and solid reputation in the research and design of RF sub-systems and components. My role will certainly be to continue promoting ETL's solid product portfolio in the U.S. Having been in the industry for a long time I will be using my experience and industry contacts to promote ETL's market presence and brand recognition in the Americas.
While we do sell directly to some of the verticals we are in, such as the satellite operators and the broadcasters, I would like to expand our sales channels and partner with more of the systems integrators who can introduce us to new verticals and help us to increase sales in some of our existing markets.
SM
What is trending for the commercial and for the MAG SATCOM industry in 2013?
Susan Saadat
High Throughput Satellites (HTS) will be very important this year with many Ka-band satellites being launched. There are a number of teleports being constructed globally. We are involved with most of those projects and anticipate that we will be involved with the expansion of these projects in the coming years as well.
SM
What key technologies are driving satellite broadcasting?
Susan Saadat
Today, HD is 1080 pixels, and has a total of 2.1 Megapixels per frame. Ultra HD TV, also known as 4K TV, which is 4x the definition of today's HD, has two standards: 4k which is being showcased by SES (which is 2160 pixels has 8.3 Megapixels per frame), and the 8k. Japan is planning on broadcasting the World Cup in 4K in 2014.

From our perspective, these key technologies mean more unique content, requiring more reliable, resilient, flexible and cost effective solutions.
Set top box (STBs) costs are currently high, but judging from the price drop of current HD flat panel sets, the price will become reasonable once the standard becomes universally adopted. The second trend is distribution via the cloud that could negatively impact the satellite business.
The third trend that is driving satellite bandwidth is the growth of streaming TV to PC's, tablets and handhelds.
SM
Now, for some prognostication for 2014 and beyond… what do you believe will be the prime technologies to take note of?
Susan Saadat
1. For normal HD, transmission and modulation schemes are getting better going from QPSK to 8 PSK, resulting in a more efficient use of BW, and therefore for the same amount of BW, more data can be pushed, allowing broadcasters to go from DVB-S to DVB-S2 with a much better error correction.
2. There are plans for DVB-S2 with Adaptive Coding and Modulation (ACM) that will improve the efficiency of VSAT return links.
3. Electric propulsion technology will lower satellite mass resulting in less expensive launch costs.
4. Satellites with multi spot beams will drive terrestrial costs down. Using channelizer technology on board satellites will allow for more efficient routing and increased frequency reuse. It will also allow moving connectivity around by using smaller beams.
SM
Ms. Saadat, given your company's involvement in the APAC region, what are your thoughts regarding this market?
Susan Saadat
Most of the Asian region still suffers from fragmented connectivity, as fibre and IP connectivity is often concentrated in the main city hubs. As a result SATCOMMS remains the dependable route for broadcast, broadband and cellular backhaul. ETL Systems has benefitted from this hugely as we are working closely with programs such as O3b to offer 24/7 satellite feeds for these services across the APAC region.
Original program content is another driver for dependance on satellite networks. Broadcasters are serving a young and vibrant Asian market who demand streaming content onto phones, tablets and PC/TV's, and I am always amazed when I visit Hong Kong and Singapore as to how many people are watching video while on the street. These broadcasters have to differentiate their programming and satellite offers fast access to many national and international programs to make unique entertainment to a very technology savvy audience.
Whether ETL is providing RF splitters for a disaster, recovery VSAT network, or installing Enigma L-band matrices to handle new HD feeds for a TV station, APAC needs resilient and reliable solutions to route high quality SATCOM signals to demanding customers.
SM
Have you had any major contract wins for ETL in North America that you are able to discuss?

Susan Saadat
ETL has been involved in a major U.S. Government satellite downlink project to provide expansion and redundancy RF matrix systems for routing satellite signals. The heart of the systems were based on ETL's proven Enigma Matrix modules. ETL's 25-strong team of R&D experts also created a newly designed NGM-32 especially for the project, to handle a higher 1dB gain compression point of greater than 8dBm.
The NGM-33 (950-2450MHz) matrix has also recently been put into service with CP Communications to offer a unique solution to outside broadcasts. Along with newly developed matrix control software, multiple radio camera antennas can be seamlessly switched to diversity receivers and maintain coverage.
SM
Which vertical markets are benefitting the most from ETL's products?
Susan Saadat
Oil and Gas, Government and DOD, broadcast, telecoms and satellite operators.
SM
Many companies are finding it challenging to locate suitable candidates for their professional openings that are required to build product. What can the industry do to further the cause of STEM to ensure a well-educated talent pool for future growth? Is ETL Systems involved in support of any STEM programs?
Susan Saadat
I am a big proponent of a strong education. As parents, and coming from an engineering background, both my husband and I have been promoting STEM studies at home. When it comes to encouraging young minds and enlarging the pipeline of students who are both passionate about and proficient in STEM, the learning that happens outside the classroom is equally as important as what takes place during the school day.
Summer internships offer an optimal environment for building a young person's competence and confidence as well as their connection to the scientific world. This happens when they are able to explore topics of interest more deeply and engage in hands-on projects that may further stimulate curiosity about math and science—key to attracting more young people to science, engineering, and technology careers.
Our industry provides exciting opportunities and we at ETL do offer summer internships, hoping to not only promote STEM studies, but also to be able to attract young and talented engineers as we expand globally.
SM
With your experience in many companies, when you look back at your career, are there any projects that truly bring a smile to your face and a deep sense of satisfaction?
Susan Saadat
Yes, I have had a long career in the SATCOM industry and have been fortunate enough to be involved in a number of successful endeavors, such as the buyout of
Comsat Network Systems
, the founding of
ParaGea Communications
and the sale of
ParaVoice Technologies
, but I think the one that gives me a big smile happened when I was leading the broadband services division at Intelsat and we launched a consumer broadband service on
Viasat
's
Surfbeam
platform in the Middle East and North Africa (MENA)—before the product was even ready for the North American
Wildblue
service.
Orbit was a multi-million dollar project, still going strong, and was the first of its kind using a DOCSIS based cable modem protocol on satellite. This project got launched against all odds, as the modem was not ready, the hub was still in design phase, and we did not have the right satellite coverage over the targeted region; the main three elements needed to complete a satellite link that were a work in progress, but it all came together with a dedicated group, hard work and a professional team. There were a lot of big smiles when the project was commercially launched.
Additional information at the company's website:
http://www.etlsystems.com/