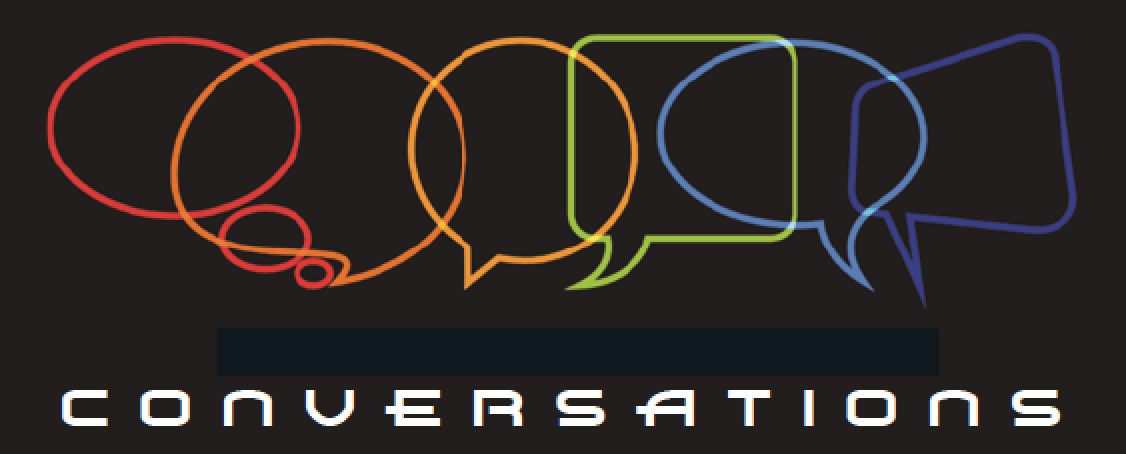 ---
Drew Klein oversees the sales and marketing departments at C-COM and is responsible for the promotion of the iNetVu mobile antenna.

During IBC2019, Satnews visited C-COM Satellite Systems at their booth to find out what's new with this highly focused Canadian technology company.
According to Drew, C-COM Satellite Systems Inc. is a world leader in the manufacture and design of autopointing mobile VSAT. The company has sold more than 8,000 antenna systems, in over 100 countries, through a dedicated dealer network that provides service and support to a wide range of vertical markets.
C-COM created several new antenna models during the last year and has also successfully tested its proprietary software that has enabled its COTP iNetVu® products to work over new, Non-GEO satellite constellations.
The company is also in late stage development of a potentially revolutionary Ka-band, electronically steerable, modular, conformal, flat panel phased array antenna technology. At IBC2019, C-COM displayed these antenna systems:
---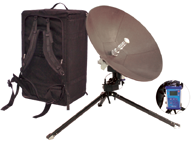 iNetVu® MP-80-MOT
This innovative product is an 80 cm., fully automatic and motorized backpack antenna system. The unit is highly portable, comes in a single case and works with C-COM's new 8000 series controller. The unit can be hand-carried by one person and assembled in less than 10 minutes — no tools required.
---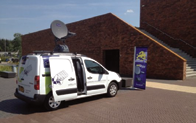 iNetVu® Ka-75V
The Ka-75V is a compact Driveaway antenna system that can be mounted on the roof of a vehicle for providing broadband Internet access over Eutelsat KA-SAT and Viasat Exede Ka-band services. The system works seamlessly with the iNetVu® 7024C Controller and provides fast satellite acquisition within minutes, anytime, anywhere.
---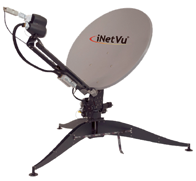 iNetVu® FLY-981 Flyaway Antenna
This very popular 98cm Ku-band auto-pointing flyaway has been sold all over the world. It is highly advanced, robust, and is upgradeable to multiple Ka-band services. This antenna is designed to work with the one-button, auto-acquiring iNetVu® 7710 Controller and is capable of acquiring a Ku-band satellite within two minutes.
---
C-COM's customers are mainly system integrators, resellers, and distributors who sell the iNetVu® product to the government, military, oil & gas, broadcasting, emergency responder, and telecommunications industries.
"Our team works to promote global sales via a significant worldwide dealer network and we seek to partner with new resellers who wish to sell and support the iNetVu® product," Klein said.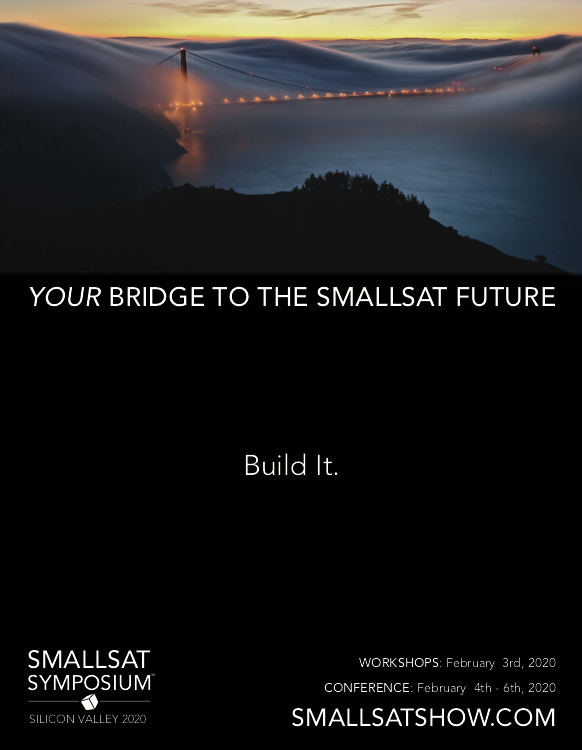 The Company has enjoyed positive results in tracking new LEO constellation smallsats.
"We were able to successfully test with Kepler Communications using the FLY-981, and also with NSLComm in Israel using a 74cm flyaway," Klein commented.
C-COM is preparing for both existing and future antenna models to operate with the significant number of NGSO constellations during the coming years as the market demand potentially shifts.

The firm's long- term goal is to provide for the market an electronically steerable Ka-band phased array antenna.
Drew believes that with the vast number of LEO and MEO constellations being launched over the next several years, a low cost, multi-constellation, modular, conformal, inexpensive and inefficient antenna will be critical to their success.
"Our team, plus more than a dozen PhD students at the University of Waterloo, have made good progress with the latest 1,000-element antenna and we plan to test it over a NGSO constellation in the coming months," said Klein. "This antenna has a unique calibration process that is used to adjust internal phase shifters and amplifiers, which means it can be recalibrated on-the-fly and easily serviced in the field."
Until then, C-COM is focused on what it does best: Driveaway, Flyaway, Backpack and Fixed Motorized solutions for the COTP market.

Drew emphasized that C-COM offers a high-quality and fairly priced product, and there are many different models in stock ready
for shipment.

Additionally, the company engages in special integrations working with customers on their specific requirements to produce a highly reliable solution.
"My friend Bob once told me that when it came to satellite products — price, delivery, quality — pick two," Drew recalled. "I feel that C-COM does them all," he concluded.
---