Joining Forces—SpeedCast International + NewCom International
SpeedCast International Limited ("SpeedCast") has signed a definitive agreement for the acquisition of NewCom International ("NewCom"), a SATCOM service provider specializing in the South and Central American regions—the acquisition opens a new growth frontier for SpeedCast in a region where satellite is widely used and SpeedCast did not, until this acquisition, have a direct presence.
This acquisition will strengthen SpeedCast's capabilities to serve and support its customers globally, including in the important and growing South American market.
NewCom has more than 25 years of experience providing integrated satellite and terrestrial communications and engineering solutions throughout the South and Central American regions, the Caribbean, Mexico and Africa, where it has been leading the way and has built a reputation for the quality and innovation of its services.
The company—which focuses on fast, cost-efficient delivery of the customized end-to-end solutions its customers require—specializes in the design, implementation, operations and management of critical integrated voice, video, data, content and security solutions.
NewCom is similarly diversified as SpeedCast, serving all key verticals including government, telecom, oil & gas, maritime, NGOs, aviation and mining.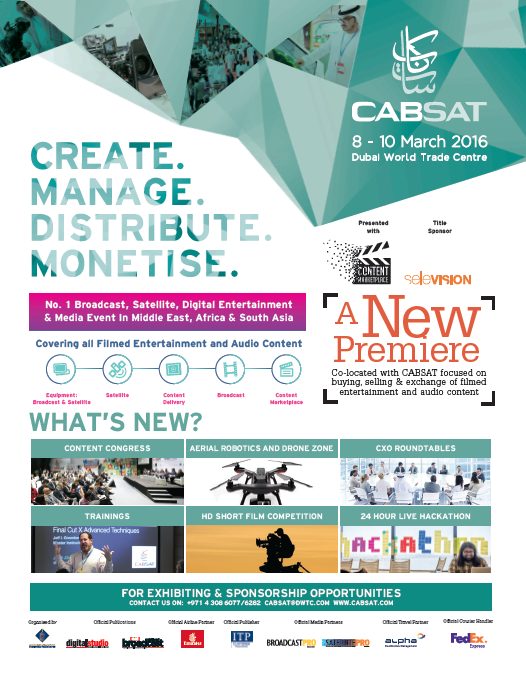 Based in Miami, Florida, USA, NewCom has two state-of-the-art teleports in Miami, Florida and Lima, Peru, which provide strategic infrastructure to service its customer base throughout the Americas.
NewCom has experienced staff spread across the Americas including Miami, Peru, Columbia and Mexico, and has developed a variety of turnkey education, telemedicine, disaster reovery and remote office solutions to meet the demands of these fast-developing regions.
With NewCom's acquisition, such will benefit SpeedCast's existing customer base across multiple verticals, as the company leverages NewCom's infrastructure and local presence to gain in operational flexibility and redundancy and enhance its support and logistics capabilities.
This will also opens up a new growth avenue for the Group into the major and growing South American market, through an already well-established and well-managed business with strong growth potential.
Last, but not least, NewCom strengthens SpeedCast's presence and infrastructure in North America, with a major office and teleport in Miami, a key hub for the yachting, cruise and government market segments, an office in Mexico, and a strong management team that will further strengthen SpeedCast Americas' organization.
SpeedCast will partner with NewCom's experienced management team and employees to continue to provide best-in-class services to NewCom's customers.
This acquisition follows the establishment of SpeedCast's presence in the Americas in 2014 with the opening of the firm's Houston office, and a further expansion into Washington DC in 2015.
SpeedCast expects to complete the transaction by the second quarter of 2016, subject to regulatory approvals. SpeedCast was represented in the transaction by Goodwin Procter LLP.
"I am thrilled to see NewCom joining the SpeedCast group as it is a well-recognized organization with a strong market position in South and Central America, a major and growing region for satellite services. NewCom fills a gap in our capabilities and we can now state that we are truly global and capable of serving our customers wherever they are," said Pierre-Jean Beylier, CEO of SpeedCast.
"There is a real growth opportunity for SpeedCast in the Americas that we will now be able to better realize. With NewCom's infrastructure, local presence, relationships and experience, combined with SpeedCast's strengths, we are well positioned to deliver innovative and value creating solutions to customers in the Americas."
"At NewCom, we are committed to delivering the best service and solutions to the customers we serve, and joining SpeedCast strengthens our abilities on all fronts," said Jaime Dickinson, CEO of NewCom.
"With SpeedCast's extensive experience and infrastructure, we believe that NewCom will have the opportunity to drive further growth and advance our commitment to provide best-in-class services in the Americas, and in particular in the remote areas of South and Central America."
speedcast.com/
newcominternational.com/
---
SSL Built Telstar 18 VANTAGE / Apstar 5C To Debut In 2018
Space Systems Loral (SSL) has been selected to provide an advanced communications satellite to Telesat, one of the world's top satellite operators.
The new satellite called Telstar 18 VANTAGE / Apstar 5C will operate from 138 degrees East and significantly expand Telesat's capacity over the Asia Pacific region through a combination of broad regional beams and high throughput spot-beams.
"This is the second satellite contract that Telesat has awarded to SSL this quarter," said John Celli, president, SSL. "Our companies have a long history of working together to help expand the world's communications infrastructure."
Equipped with C- and Ku-band transponders, Telstar 18 VANTAGE will offer superior performance for broadcasters, telecom service providers and enterprise networks on the ground, in the air and at sea.
The satellite's broad C-band coverage will extend across the Asia region to Hawaii enabling direct connectivity between any point in Asia and the Americas.
Telstar 18 VANTAGE Ku-band capacity will expand on Telesat's coverage of growing satellite service markets in China, Mongolia, Southeast Asia, and the Pacific Ocean.
"The strong relationship between Telesat and SSL has enabled our engineering teams to collaborate on a highly innovative design for Telstar 18 VANTAGE that will meet the growing needs of our Asia customers," said Dan Goldberg, Telesat's President and CEO.
"Telesat's contract award was the result of SSL's strong technical and commercial expertise, along with their ability to deliver on schedule."
Telstar 18 VANTAGE is based on the highly reliable SSL 1300 platform, which provides the flexibility for a broad range of applications and technology advances.
Scheduled for launch in 2018, Telesat's newest satellite is designed to deliver service for 15 years or more.
Telesat announced that the company has entered into an agreement with APT Satellite Company Limited (APSTAR), under which APSTAR will make use of capacity on Telstar 18 VANTAGE to serve its growing base of customers.
This agreement extends the long term relationship between APSTAR and Telesat that has existed for more than a decade.
Telstar 18 VANTAGE will be the third satellite with high throughput capabilities in Telesat's global fleet and, like the others, will use a combination of broad regional beams and high throughput spot beams in Ku-band to maximize throughput and spectral efficiency.
"Telstar 18 VANTAGE is a high throughput, highly flexible, state-of-the-art satellite that will provide a significant competitive advantage to customers serving the demanding requirements of broadcast, enterprise and government users throughout Asia," said Dan Goldberg, Telesat's President and CEO.
APT Satellite will hold the leasehold interests and exclusive right of the use of approximately 36.2 transponders for the entire lifetime of the APSTAR-5C Satellite.
sslmda.com/
telesat.com/
apstar.com/
---
Aerojet-Rocketdyne's Thruster Maturation
Aerojet Rocketdyne, a subsidiary of Aerojet Rocketdyne Holdings, Inc. has been selected for a public-private partnership with NASA to mature the design of the 1-Newton GR-1 monopropellant thruster, which uses a green propellant known as AF-M315E.
Once matured, the improved GR-1 thruster will enable the technology to transition from development to production for commercial and government customers, using a green propellant that provides a safer, more efficient and higher-performance alternative than traditional hydrazine propellants.
The 1-Newton GR-1 is a small rocket engine used for attitude, trajectory and orbit control of small and medium-sized satellites and spacecraft. Under the partnership, Aerojet Rocketdyne will deliver for development and validation testing a fully-integrated 1-Newton GR-1 thruster that uses a Hydroxyl Ammonium Nitrate fuel/oxidizer blend (AF-M315E) propellant.
In return, NASA will test the thruster at NASA Glenn Research Center; NASA's Goddard Space Flight Center will oversee test planning and ensure infusion of the green technology on future NASA missions.
Aerojet Rocketdyne was selected for this project under NASA's "Utilizing Public-Private Partnerships to Advance Emerging Space Technology System Capabilities" solicitation, which seeks to develop space technologies that can enhance commercial space and benefit future NASA missions.
According to NASA, these partnerships can accelerate the availability and reduce costs for the development and infusion of emerging space system capabilities. NASA provides technical expertise, test facilities, hardware and software to help mature the capabilities.
"We're very excited about this partnership and working with NASA to advance our technology for a 1-Newton GR-1 thruster that uses green propellant," said Julie Van Kleeck, vice president of Advanced Space & Launch Programs at Aerojet Rocketdyne.
"Without question, the matured design will enable private and public companies to use the propulsion system in a more affordable and efficient manner, and with safer propellants."
rocket.com/propulsion-systems/monopropellant-rockets
---
JUICE For ESA To Be Delivered By Airbus Defence and Space
The European Space Agency (ESA) and Airbus Defence and Space have signed a 350 million euros contract to develop and build ESA's JUICE (JUpiter ICy moons Explorer) spacecraft.
The contract was signed in Toulouse in the presence of Alvaro Gimenez, Director of Science and Robotic Exploration at ESA, and Eric Béranger, Head of Space Systems Programs at Airbus Defence and Space. JUICE is the first large mission of the ESA Cosmic Vision program, with a launch date set for 2022.
JUICE is the first European mission to Jupiter; its overarching theme is the emergence of habitable worlds around gas giants. JUICE will investigate the Jovian system, with a focus on its icy moons and the possibly ocean-bearing worlds of Europa, Ganymede and Callisto.
The mission will study the Jovian system addressing two key themes: exploration of the habitable zone within the Galilean satellites, and exploration of the Jupiter system as the archetype of gas giants.
Following a launch on Ariane 5, JUICE will cruise for 7.5 years making extensive use of gravity assist maneuvers (in order to save fuel and energy) around the Earth, Venus and Mars before reaching the Jovian system.
After insertion into Jupiter's orbit, JUICE will use multiple fly-bys to complete a comprehensive orbital tour over 3.5 years. At the end of the tour, JUICE will be set in orbit around Ganymede, becoming the first spacecraft ever to enter orbit around an icy moon in the outer Solar System.
The complex mission profile will be supported by dedicated navigation cameras on-board the spacecraft.
To fulfill its scientific mission, the spacecraft will carry 10 instruments covering a wide range of measurement techniques (optical, sub-millimeter, radar, laser altimeter, magnetic, electric, plasma and particle sensors, and radio-science).
To avoid any perturbation of the scientific instruments, the spacecraft will have an unprecedented level of magnetic cleanliness. Weighing five and a half tonnes, JUICE will be powered by a large 97 m² solar generator, the largest ever built for an interplanetary mission. This will ensure the spacecraft produces enough energy even in the low solar environment at Jupiter.
Airbus Defence and Space heritage includes missions to Venus (Venus Express), Mars (Mars Express),Titan (Huygens), and comet 67P / Chuyrumov-Gerasimenko (Rosetta). The company is currently building missions to the Sun (Solar Orbiter), Mercury (BepiColombo) and Mars (ExoMars), as well as all the satellites built and under construction for Earth research (Swarm, Cryosat, the Sentinel satellites and many more…).
These previous missions have allowed Airbus Defence and Space to develop unique expertise in autonomy, allowing spacecraft to be self-sufficient during long-duration cruise phases as seen on Rosetta, as well as careful electromagnetic cleanliness plans, which are essential in missions like Swarm—the magnetic field measurement mission.
"Building-on the expertise we developed on our sites in Toulouse (France), Friedrichshafen (Germany), Stevenage (UK) and Madrid (Spain), the Airbus Defence and Space project team is now running at full speed and the first equipment is expected for delivery in summer 2016," said François Auque, Head of Space Systems.
"The selection of subcontractors has started and will be completed by 2017, and we will be prime contractor for an industrial consortium of more than 60 European companies. When the project reaches its peak activity around 2017-2018, as many as 150 people will be working in the prime project team."
---
KVH Expands + Goes Big With mini-VSAT... Capacity Doubles
KVH Industries, Inc., expanded the capacity of its mini-VSAT Broadband network with two major upgrades recently, supporting growing customer demand for broadband at sea.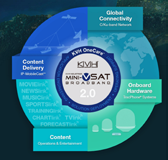 One expansion added a new satellite beam that doubled the mini-VSAT Broadband network capacity in the North Atlantic Ocean region, including Canada's Hudson Bay.
The second expansion added a new beam across Europe, the Middle East, and Africa to add 30 percent more capacity across areas such as the North Sea and the Mediterranean Sea.
With 25 transponders (22 Ku-band and 3 C-band) on 18 satellites, KVH's mini-VSAT Broadband network serves customers worldwide and is the leading maritime VSAT service by market share, according to an independent industry report*.
Commercial and recreational mariners use the mini-VSAT Broadband network for broadband services that include Voice over Internet Protocol (VoIP); VPN access; and a suite of news, television, movie, sports, and music content that is multicast to vessels via KVH's IP-MobileCast service.
The network also supports the IP MobileCast delivery of onboard training, weather data, and chart update services that reduce operational expenses and improve safety and security.
The North Atlantic expansion is in response to customer demand from coastal recreational users and commercial vessels transiting between the United States, Canada, and Europe.
The expansion across Europe and the Middle East reflects the increased demand onboard a variety of commercial vessels for fast and reliable broadband services at sea in those areas.
"Our customers are in need of faster speeds, more content, and affordable service, and we continue to enhance what is already the world's leading maritime VSAT network," said Brent Bruun, KVH executive vice president for mobile broadband.
"Our network is stronger than ever before in these heavily traveled waterways. KVH's strategy of adding capacity when and where it's needed while leveraging cutting-edge satellites and technology continues to deliver the best user experience in the industry."
kvh.com/
* KVH is the world's No. 1 maritime VSAT supplier as measured by vessels equipped with mini VSAT Broadband service, according to the COMSYS Maritime VSAT Report, 4th Edition, March 2015.
---
120th Year Anniversary For Harris Corporation
Harris Corporation marks its 120-year anniversary by recognizing its heritage of transformation and innovation.
Founded in the back room of an Ohio jewelry store in December 1895, Harris grew from a tiny printing press company into a top 10 defense contractor with $8 billion in annualized sales, 22,000 employees, customers in 125 countries, and a diverse portfolio of technologies that connect, inform and protect the world.
Harris is the longest-thriving major defense contractor and one of 398 publicly held companies still in existence for 120 years or longer—including GE, CVS, Coca-Cola, Pfizer, P&G, and J.P. Morgan. (120+ Companies).
Harris has transformed itself numerous times through strategic mergers and acquisitions, including expanding its printing presence in 1926 by merging with the Seybold Machine and Premier-Potter companies, transitioning into electronic communications with the 1967 merger with Radiation Inc., and nearly doubling its defense industry presence through its largest-ever acquisition of Exelis in 2015. (120-microsite)
Harris has also introduced a long list of notable technology innovations, including the world's first automatic and four-color printing presses, the Washington-Moscow hotline, GPS navigation space antennas, multi-band military radios, and advanced air traffic management and weather forecasting solutions.
Harris today is an industry leader in technologies for defense, space, weather, air traffic management and electronic warfare. (Harris video)
"Embracing transformation and pushing technology boundaries are foundational to Harris' success over the past 120 years," said William M. Brown, chairman, president and CEO. "We continue that heritage today with our recent defense-market expansion and our industry-leading investment in advanced research and development. We are proud of Harris' legacy, and even more excited by the opportunities that lie ahead."
harris.com/
---
Express-AMY1 Expressed To Orbit
Russia's TASS news agency reported that a Proton-M carrier rocket with the Express-AMY1 communications satellite onboard lifted off from Baikonur space launch facility in Kazakhstan, this according to the Russian Space Agency, Roskosmos.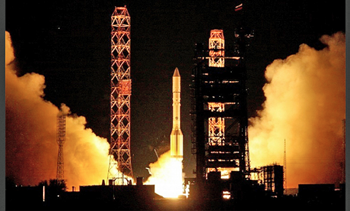 "The Briz-M rocket booster separated in nine and a half minutes," the space agency's representative said. This was the last carrier rocket launched from Baikonur this year and 18th since the start of 2015.
The launch was initially scheduled for 00:30 Moscow time on December 24 but had to be postponed due to a strong wind at the launch site.
---
A Good Report Card... + A 10th Anniversary... For United Launch Alliance
After another year with 100 percent mission success, the United Launch Alliance (ULA) team capped off the year with the launch of the OA-4 mission to the International Space Station (ISS) on December 6 and prepares for its 10th anniversary.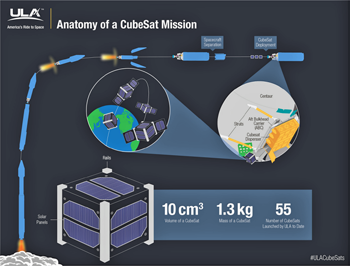 "What an incredible year for ULA," said Tory Bruno, President and CEO of ULA. "I couldn't be prouder to be a part of the best launch team in the world. I am so thankful to all of our employees and industry partners for their commitment to get the job done. I am also grateful for the support from all our families as we continue to push boundaries and get ready for next year!"
In 2015, ULA flawlessly launched 12 missions from two coasts using the Delta II, Delta IV and Atlas V rockets in support of the U.S. Air Force, U.S. Navy, National Reconnaissance Office, NASA and multiple commercial customers.
The company also celebrated exciting milestones—reaching 100 launches with the October 2 Morelos-3 mission and completing ULA's first mission to the ISS, both on Atlas V vehicles.
"These missions are so important for keeping our service members safe around the world, enhancing our GPS capabilities and enabling scientific research in space that will inspire the next generation of rocket scientists and astronauts," Bruno said.
ULA also announced two new initiatives in 2015 that will transform the future of space lift. At the 31st Space Symposium in April of 2015, Bruno unveiled the Vulcan rocket, ULA's next-generation launch system, which will be the highest-performing, most cost-efficient rocket on the market.
Additionally, Bruno announced ULA's Cubesat program in November of 2015, supporting science, technology, engineering and math (STEM) education and making space more accessible by offering universities the opportunity to compete for free rides to space on Atlas V rockets.
"This initiative will not only make STEM rides free, frequent and predictable, but will potentially double the world's lifts for CubeSat," said Bruno.
Over the course of the year, ULA was awarded three launch services contracts, besting all commercial competitors for NASA's Tracking and Data Relay Satellite (TDRS-M) and Solar Probe Plus missions as well as the EchoStar XIX commercial mission.
"Customers are selecting ULA's launch vehicles for competitively awarded missions due to our proven reliability and schedule certainty," said Bruno. "We launch when our customers are ready to launch."
ULA also implemented new cost-savings initiatives in 2015. In coordination with the U.S. Air Force, ULA began conducting Offsite Vertical Integration (OVI) of the Centaur upper stage for the Atlas V rocket reducing the time required between launches and mitigating the risk of weather-related processing delays.
In addition to OVI, ULA dramatically reduced costs of major supply chain items by 40-45 percent through strategic partnership initiatives with Orbital ATK, Blue Origin and RUAG for solid rocket boosters, the BE-4 engine development and composites production capability which will bring jobs from oversees to the United States, respectively.
ULA will celebrate its 10th anniversary year with its highest operations EELV tempo to date, with 16 launches planned for 2016.
"Congratulations and thank you again to all of our employees and families. I am truly humbled to work alongside you as we provide our nation with assured access to space."
With more than a century of combined heritage, United Launch Alliance is the nation's most experienced and reliable launch service provider.
ULA has successfully delivered more than 100 satellites to orbit that provide critical capabilities for troops in the field, aid meteorologists in tracking severe weather, enable personal device-based GPS navigation and unlock the mysteries of our solar system.
ulalaunch.com/
---
AddValue's Data Relay Terminal Aboard The Velox-II Satellite
Addvalue Innovation Pte. Ltd., a wholly-owned subsidiary of Addvalue Technologies Ltd, announces the company's space qualified, satellite-based, data relay terminal that had been integrated into the VELOX-II satellite, was successfully launched into a Low Earth Orbit (LEO) on December 16, 2015, via an Indian rocket.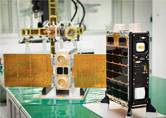 The VELOX-II satellite, which was built by Nanyang Technological University (NTU) under a contract by Addvalue, carries the Addvalue's proprietary data relay terminal as the primary payload.
Also aboard were other Singapore developed satellites. The Addvalue's data relay terminal is an essential component of its planned Inter-Satellite Data Relay System ("IDRS").
Addvalue first announced its joint collaboration with NTU to test its IDRS concept on the VELOX-II satellite in November of last year.
Addvalue's IDRS is an innovative new service that addresses a long standing constraint on the operation of LEO satellites. Currently, communication with LEO satellites is only available when the satellite is within sight of an Earth Station.
Further, this limited connectivity is available only on a rigid time schedule based on the particular LEO satellite orbit and the geographic placement of the Earth Stations. Thus, LEO satellite operators must contend with communication links that are not available on a 24/7 basis. With the launch of the VELOX-II satellite, Addvalue will be able to demonstrate the technical feasibility of IDRS, its new LEO satellite link, to provide high capacity on-demand 24/7 two-way IP-based data services for LEO satellite missions. Addvalue will begin evaluating the performance of its IDRS data relay terminal once the VELOX-II satellite platform is declared operational.
addvaluetech.com/
---