Carried to the Cape: EchoStar-105/SES-11 Satellite
EchoStar Corp., SES and Airbus Defence and Space have shipped the EchoStar-105/SES-11 spacecraft from the Airbus facilities in Toulouse, France, to Cape Canaveral, Florida, for the forthcoming launch by SpaceX this October.
The first satellite that EchoStar has constructed with manufacturer Airbus, EchoStar-105/SES-11 will be launched by SpaceX on a flight-proven Falcon 9 rocket from Launch Complex 39A at Kennedy Space Center, Florida.
EchoStar-105/SES-11, a high-powered hybrid Ku- and C-band communications satellite, is a dual-mission satellite for U.S.-based operator EchoStar and Luxembourg-based operator SES.
EchoStar-105/SES-11 provides EchoStar with 24 Ku-band transponders of 36 MHz, marketed as EchoStar 105 — SES is provided with a C-band payload of 24 transponders, marketed under the name SES-11.
EchoStar-105/SES-11 replaces Ku-band capacity for AMC-15 and C-band capacity for AMC-18 at the SES well-established 105 degrees West orbital slot.
EchoStar-105 was tailored to meet the Ku-band capacity needs of EchoStar's enterprise, media and broadcast, and U.S. government service provider customers, offering coverage of the 50 U.S. states and expanded reach to the Gulf of Mexico and the Caribbean.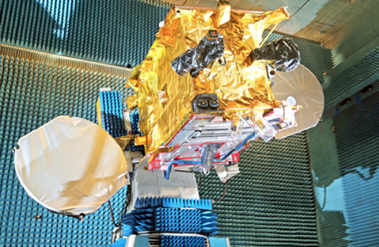 SES-11, designed to accelerate the development of the SES U.S. prime video neighborhood and optimized for digital television delivery, joins SES-1 and SES-3 at the center of SES's robust North American orbital arc, which reaches more than a hundred million TV homes.
The satellite also replaces the AMC-18's C-band capacity, which SES offers over North America, including Hawaii, Mexico and the Caribbean, empowering businesses and governments to capture new opportunities and expand their reach.
EchoStar 105/SES-11 is the 47th satellite based on the highly reliable Airbus Eurostar E3000 platform and will have a launch mass of 5,200 kg and spacecraft power of 12 kW.
www.echostar.com/
---
ViaSat and Boeing Start Work on Two ViaSat-3 Class Satellites
ViaSat Inc. has completed the Critical Design Review (CDR) milestones for their ViaSat-3 class spacecraft.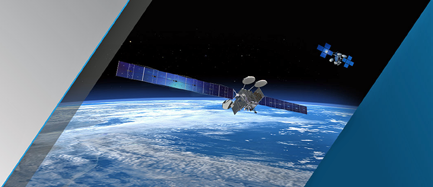 The payload CDR was successfully completed last week, and when combined with the successful bus CDR that was conducted with Boeing in mid-August, both companies are now moving forward with building, integrating and testing the first two satellites.
According to the company, the ViaSat-3 class of Ka-band satellites is expected to provide unprecedented capabilities in terms of service, speed and flexibility.
The first two satellites will focus on the Americas and on Europe, Middle East and Africa (EMEA), respectively, with a third satellite planned for the Asia Pacific region, completing ViaSat's global service coverage.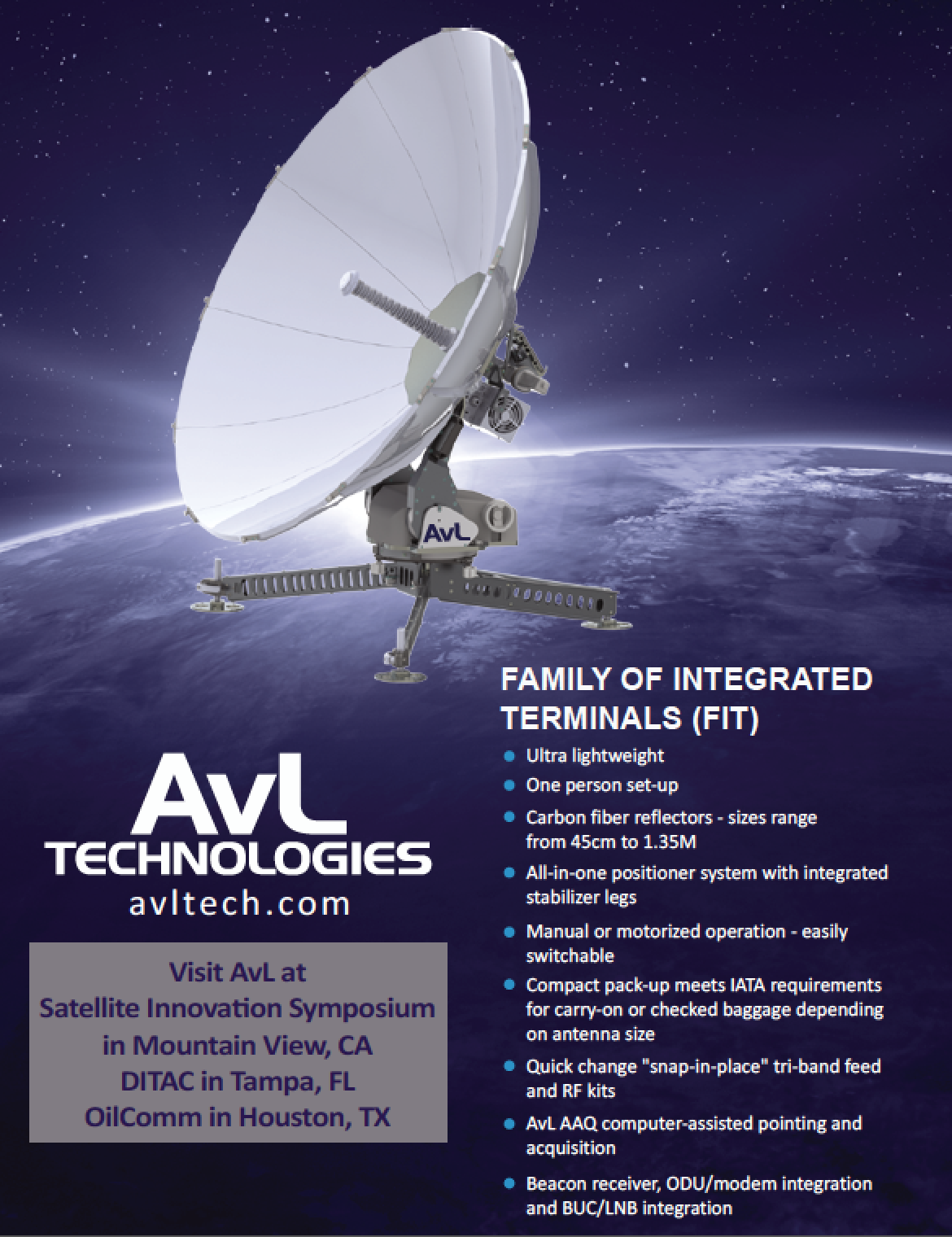 Each ViaSat-3 class satellite is expected to deliver more than 1-Terabit per second of network capacity, and to leverage high levels of flexibility to dynamically direct capacity to where customers are located.
The ViaSat-3 payload is being designed and manufactured by ViaSat at its Tempe, Arizona, facility while Boeing is building the all-electric propulsion 702 satellite platform at their factory in El Segundo, California.
Boeing will deliver the payload module structure to ViaSat's satellite integration facility in Tempe where the payload will be installed
and tested.
Following completion of payload testing, ViaSat will send the completed payload module back to Boeing, where it will be mated to the spacecraft and tested to ensure readiness for launch and the space environment once on orbit.
Mark Dankberg, chairman and CEO, ViaSat, stated that the ViaSat-3 class satellite platform enables high-speed, high-quality, affordable internet on a global scale. The company is still on a path to achieve the target bandwidth and the flexibility to dynamically allocate capacity to the most attractive and engaged geographic markets.
He added that completing the CDR process for both the payload and bus programs brings this very unique broadband resource another step closer to launch.
Paul Rusnock, chairman and CEO, Boeing Satellite Systems International, noted that completing the bus CDR validates that the satellite meets all necessary requirements for production to begin. ViaSat-3 is the largest satellite in both size and power that Boeing is building and one of the largest satellites in the industry.
Paul additionally stated that this will be a highly-capable and advanced spacecraft — with greater than 25kW of power at end of life, and an ability to take full advantage of the efficiency of its all-electric propulsion.
www.viasat.com/
www.boeing.com/
---
Phasor and OmniAccess Sign ESA Agreement
Phasor reached an agreement with OmniAccess to become that firm's commercial launch partner in the super yacht and related maritime broadband services markets.
Phasor and OmniAccess will engage in Beta trials early in 2018, with additional partners and, following the success of these field tests, Phasor will introduce its initial products to the commercial maritime broadband services market.
Phasor has been conducting extended trials of this equipment over the last two months and has consistently demonstrated highly reliable, broadband duplex satellite links, including unparalleled return-link speeds of greater than 24Mbps connectivity from a single 71cm equivalent aperture, using an Intelsat EPIC® HTS, all while mounted on a moving platform.
Phasor's very low profile, electronically steerable antenna (ESA) provides high-bandwidth services in a more reliable, robust and failure-tolerant way.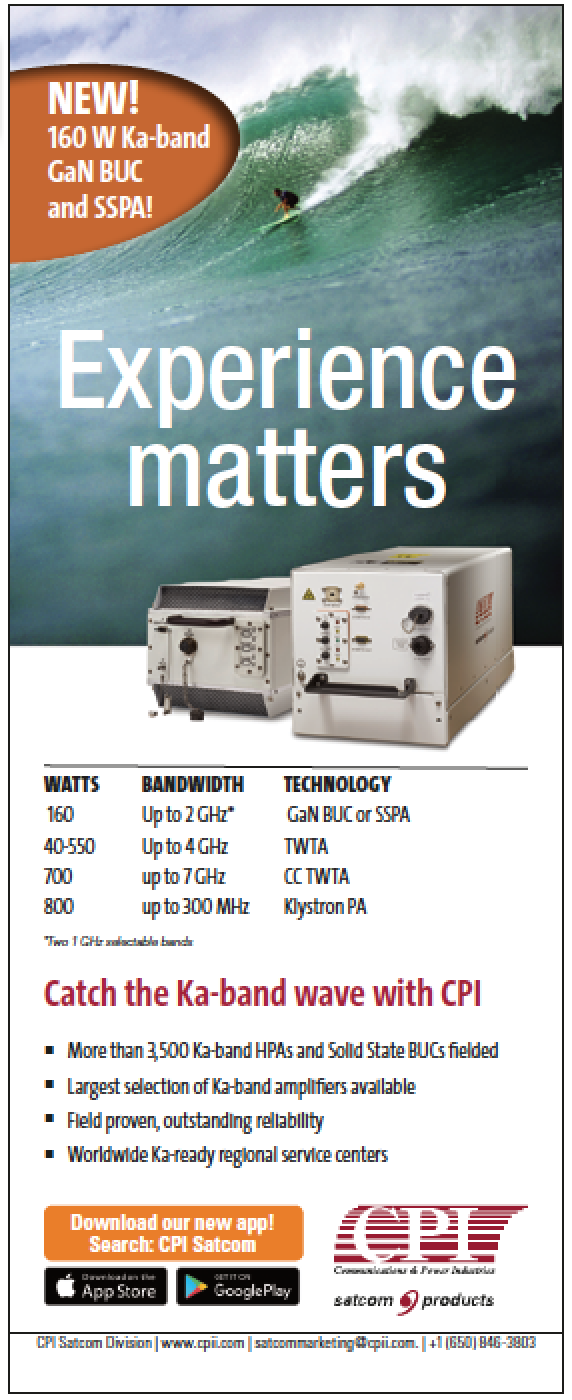 The antenna is solid-state, with no moving parts, so satellite signals are tracked electronically.
The ESA can be flat or conformal in design and can be fitted more seamlessly to moving vehicles, including an aircraft fuselage, a cruise ship or a high speed train.
The same technology is very well suited to support traditional fixed satellite networks (FSS), High Throughput Satellites (HTS), and Non-Geosynchronous (NGSO) satellite networks.
Moreover, the antenna's modular architecture allows the system to be scaled to virtually any use-case requirement, fixed or mobile.
David Helfgott, the CEO of Phasor explained that over the past several quarters, Phasor has made great strides forward and are now at
the stage to prepare full Field/Beta testing.
He noted that with OmniAccess, Phasor aims to provide the best technical solution to the super yacht market; one that is very low profile (2-inches high), bandwidth efficient, aesthetically attractive, and scalable to accommodate a range of connectivity requirements.
Bertrand Hartman, CEO of OmniAccess added that his company is delighted that all are now one important step closer to making this radical new product available to clients in the very near future.
The Phasor Maritime Quantum Aperture™ offers a unique combination of low profile and high performance, while offering unprecedented scalability and many other advanced features. It has the potential to become a real game-changer, particularly when used to provide demanding ultra-high bandwidth services such as those provided by OmniAccess.
www.phasorsolutions.com/
www.omniaccess.com/
---
SpacePath Has Tango Wave Tech
The Uplink Amplifiers and Sub-Systems from Tango Wave are now Incorporated into SpacePath Communications
SpacePath Communications has acquired the satellite amplifier portfolio of Californian-based Tango Wave Inc. ('Tango Wave').
According to the company, Tango Wave's uplink amplifiers and sub-systems are among the most advanced on the market today, with small, lightweight, high efficiency designs offering superlative performance. With immediate effect, all Tango Wave development and production will be transferred to SpacePath Communications ('SpacePath') in the UK.
Among the new products soon to be available from SpacePath will be high power 1,250W Ku-band and 1,500W DBS amplifiers and systems which are ideal replacements for legacy klystron amplifier technology. Among other new additions will be Ka-band amplifiers with power levels up to 550W. These designs are the smallest and lightest on the market today which is essential to minimize losses when mounting in the antenna hub.
With the trend toward the development of amplifiers to support new uplink frequencies, the Tango Wave acquisition will also add high power Q- and V-band products, ready for the next generation of satellites.
Newton Burnet, managing director, SpacePath Communications, said this acquisition allows SpacePath to provide customers with the widest array of indoor and outdoor amplifier and subsystem designs, covering all frequencies and powers.
www.space-path.com/
---
Australia's Big Country, Big Sky, Big Ideas and SSTL's Small NovaSAR-S Satellite Deal
Surrey Satellite Technology Limited (SSTL) signed an agreement in Adelaide during the International Astronautical Congress to provide Australia's Commonwealth Scientific and Industrial Research Organisation (CSIRO) a 10 percent share of the tasking and data acquisition capabilities from NovaSAR-S, a first-in-class small radar satellite due for launch later this year.
NovaSAR-S is a technology demonstration mission designed to complement much larger, complex radar satellites with a smaller, lighter and more cost effective platform that delivers Earth Observation Synthetic Aperture Radar imagery day and night, and through cloud cover.
Managing the energy use on board the small SAR platform has been made possible by using a new, highly efficient S-band solid-state amplifier technology and flying an innovative S-band SAR payload developed by Airbus UK in Portsmouth
Speaking at the IAC in Adelaide, Luis Gomes, SSTL's Commercial Director said that they are delighted to be here in Adelaide for the IAC, and to see the Australian government's "Big Country, Big Sky, Big Ideas" slogan underpinned by today's announcement of their partnership with CSIRO on the NovaSAR-S mission.
She added that they anticipate that CSIRO will greatly enhance Australia's sovereign Earth Observation (EO) capability with the addition of SAR data, particularly for this continent which has a tropical climate and a large coastline territory.
Gomes also confirmed that further data shares on the mission are available, commenting that with the launch of the satellite due later this year, they have a number of discussions open with potential partners on the mission but they also welcome new partners looking to take a data and tasking share in NovaSAR-S.
The agreement gives CSIRO tasking priorities and the ability to access the raw data directly from the satellite, and a license to use and share the data with other Australian companies and organizations over an initial seven year period.
Dr. Dave Williams, Executive Director of Digital, National Facilities and Collections at CSIRO, said the deal represented a significant investment in Australia's space capability. He commented that the aim is to manage the NovaSAR satellite as a natural extension of the significant role CSIRO already plays in managing a range of National Facilities, on behalf of the Australian community of scientists and for the benefit of the nation.
He added that because they'll be able to direct the satellite's activity, it provides significant opportunities to support a wide range of existing research, further develop Australia's Earth Observation data analytics expertise, and create new opportunities in the field of remote sensing.
These new opportunities hold potential for building stronger research partnerships between the government, universities and the wider space industry in Australia.
The ability to image through clouds and at night using SAR technology provides additional and enhanced EO applications and opportunities in disaster monitoring, agricultural monitoring and forestry assessment which requires imaging on a regular basis regardless of cloud cover.
NovaSAR-S is also equipped with a wide >400 km swath maritime mode for ship detection across oceans and flies an Automatic Identification System to provide additional data for shipping, Coast Guard and customs authorities.
The UK Government provided £21 million to assist in the development and launch of NovaSAR-S and will also benefit from access to the SAR data, significantly boosting the UK's sovereign Earth Observation capabilities for applications such as ship detection and identification, oil spill detection, forestry monitoring and disaster monitoring, particularly flood detection and assessment.
www.sstl.co.uk/
www.csiro.au/
www.sstl.co.uk/Missions/NovaSAR-S/NovaSAR-S/NovaSAR-S-Small-satellite-Synthetic-Aperture-Rada
---