Getting The Nod For TELKOM-4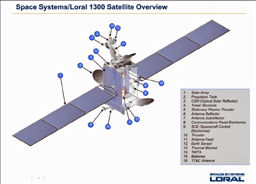 Space Systems Loral (SSL) has been selected to provide a communications satellite to PT Telkom Indonesia (Persero) Tbk, the largest telecommunication and network provider in Indonesia.
SSL was informed last December that the company is the winner of the procurement of the TELKOM-4 satellite, which will be used for fixed satellite services in Indonesia, India, and Southeast Asia. The satellite will be based on the highly reliable SSL 1300 platform, which provides the flexibility to support a broad range of applications and technology advances. It is designed to provide service for 15 years or more.
"Satellite services are particularly important in regions such as Indonesia where the population is spread over thousands of islands," said John Celli, president of SSL. "For SSL, this is the third satellite for Indonesia that we will add to our backlog"

Alex J Sinaga, president director and chief operating officer of Telkom. "Satellite complements our other technologies, such as submarine cable, as the backbone that connects the islands of Indonesia."
---
SpaceX Stands Tall With An Historic ORBCOMM OG-2 Satellites Launch
Spirits were sky high at SpaceX as the drama of the firm's latest unfolded live before everyone's eyes. If successful, this would be an historic first... and it was!
The clock was running and in less than an hour, history had been made at Cape Canaveral. As the Falcon 9 soared ever higher, the first stage of the rocket that is normally disposed of was, in fact, able to return to Cape Canaveral's Air Force Station.
About three minutes after liftoff, the Falcon 9's second stage separated in the upper atmosphere and then placed 11 communications satellites, made by the Sierra Nevada Corporation for ORBCOMM, into a 400 kilometer orbit.
The 11 satellites were deployed approximately 20 minutes after liftoff, completing a 17-satellite constellation for ORBCOMM. This mission also marks SpaceX's return-to-flight as well as the firm's first attempt to return the launch vehicle's first stage back on land. The landing of the first stage was a highly successful test objective.
ORBCOMM's announcement...
SpaceX successfully launched the Falcon 9 rocket and deployed all 11 ORBCOMM OG2 satellites in nominal orbits. SpaceX successfully landed the first stage of its Falcon 9 at its Cape Canaveral landing pad.
By landing and recovering the first stage, SpaceX has an opportunity to refurbish and reuse the first stage on future launches. The vehicle's first stage adjusted its trajectory, reentered the atmosphere and performed a soft, precision landing. This marks the first time in history any part of an orbital rocket has achieved a 'land-landing.'
Kudos arrived quickly after this historic "first" and one of the first received was from the Commercial Spaceflight Federation...
"What went up came right back down making history."
SpaceX accomplished an incredible achievement this evening when the first stage of its upgraded Falcon 9 rocket landed safely on solid ground in Cape Canaveral, Florida.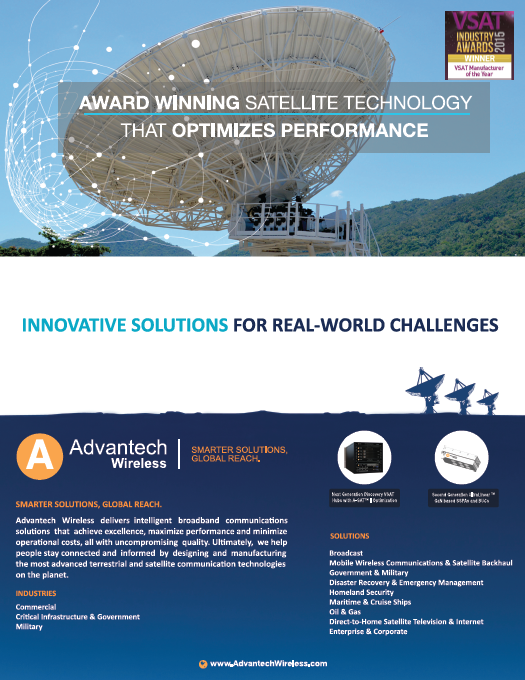 "It is clear that all of the time and hard work SpaceX spent upgrading the Falcon 9 paid off in this return to flight," said Eric Stallmer, president of the Commercial Spaceflight Federation.
"Through a year of hard lessons learned, SpaceX's December return to flight and successful planned landing of its first stage, just six months after the June mishap, reminds us of this industry's best qualities: agility, innovation and perseverance. I can't wait to see what 2016 has in store for us."
Traditionally, the first stage of a rocket is disposed of after launch, removing an opportunity to reuse valuable hardware. But by landing and recovering the first stage, SpaceX has an opportunity to refurbish and reuse the first stage on future launches.
The Commercial space industry is looking to normalize a business cycle of reusability in an effort to drive down launch costs and make spaceflight more accessible.
Many actors within the commercial space industry are working on making reusability a viable option. Masten Space Systems has been perfecting similar landing techniques for years with their fleet of low-altitude launch vehicles and landers.
In late November, Blue Origin's New Shepherd vehicle touched down after a high-altitude suborbital test flight.
While both the Falcon 9 and New Shepherd used their first stage engines to perform a soft landing, their respective mission objectives, trajectories and technical challenges are different.
As the SpaceX's vehicle was designed to place a constellation of satellites in orbit, the Falcon 9's first stage flew at significantly greater speeds and more than double the altitude of what New Shepherd reached last month.
SpaceX's return from an orbital launch marks the next technical step forward in the march toward the long-term goal of complete reusability.
The U.S. Air Force's 45th Space Wing successfully supported the launch of a Falcon 9 rocket during its mission to place ORBCOMM's OG2 communications satellites into orbit from Space Launch Complex 40.
"Today clearly placed the exclamation mark on 2015, by closing out another successful year for the Eastern Range in historic fashion," said Brig. Gen. Wayne Monteith, 45th Space Wing commander and launch decision authority. "This was a first for us at Cape Canaveral Air Force Station, and I can't even begin to describe the excitement the team feels right now having been a part of this historic first-stage rocket landing."

Before any spacecraft can launch from CCAFS, a combined team of military, government civilians and contractors from across the 45th SW provide the mission assurance to ensure a safe and successful lift-off for their range customers.
Eastern Range instrumentation provides radar tracking, telemetry, communications, command/control sites, camera and optical sites, and other support capabilities such as meteorology. Instrumentation is necessary to safely and successfully conduct civil, commercial, and national security spacelift operations and ballistic missile tests and evaluation.
Post on orbit placement, Sierra Nevada Corporation's Space Diagnostics division established that the satellites were all up to snuff, with the satellite's meeting... even exceeding... expected performance standards. The company's statement...
Sierra Nevada Corporation (SNC) has successfully completed the solar array deployment and initial on-orbit checkout phase as planned for all 11 satellites launched for ORBCOMM's Generation 2 (OG2) Mission 2. The communication satellites were launched on December 21, 2015 from Cape Canaveral Air Force Station, Florida, on a dedicated SpaceX Falcon 9 rocket. The launch utilized an innovative configuration of three stacked EELV Secondary Payload Adapter (ESPA) Grande rings to carry the 11 satellites to orbit.
Mark N. Sirangelo, corporate vice president of SNC's Space Systems. "I would like to thank all the members of our spacecraft systems team as well as our payload subcontractor, Boeing, for delivering this next-generation satellite system. We also want to express our appreciation to ORBCOMM for this opportunity to provide these 17 satellites over the past year and two launches, allowing them to offer their subscribers a more enhanced and efficient network capacity."
SNC is the prime contractor and spacecraft bus manufacturer for OG2, completing all design, manufacturing and integration at SNC's facility in Louisville, Colorado. Similar to management of the 2014 launch, SNC will provide ORBCOMM on-orbit servicing and operations support from SNC's Satellite Operations Center in Louisville, Colorado, in addition to on-site support at the ORBCOMM Network Control Center in Sterling, Virginia.
"We'd like to thank SNC for their hard work and dedication to making this mission a success," said Marc Eisenberg, ORBCOMM's chief executive officer.
All OG2 spacecraft are based on SNC's flight-proven SN-100 satellite bus, which can be tailored to support a variety of applications, including communication, Earth observation, weather and space science. The SN-100 is designed for a five-year-minimum life and utilizes a modular payload deck that can be rapidly integrated and tested using highly automated scripts to test all functions. This allows the baseline satellite to be quickly and cost-effectively configured to meet the needs of many customers.
spacex.com
orbcomm.com
sncspace.com
---
An Electrifying Contract For Airbus D&S
Airbus Defence and Space has been awarded a contract by Inmarsat to design and develop the first two Inmarsat-6 (I-6) mobile communications satellites.
The two I-6 satellites will be based on Airbus Defence and Space's Eurostar E3000e variant platform, which exclusively uses electric propulsion for orbit raising. The satellites will take advantage of the reduction in mass that this electric propulsion technology enables for a dual payload mission, with an exceptionally large next generation digitally processed payload. The contract is valued in the region of $600 million (550 million euros).
I-6 F1 and F2 will carry a large 9 meter aperture L-band antenna and nine multibeam Ka-band antennas, and feature a high level of flexibility and connectivity. A new generation modular digital processor will provide full routing flexibility over up to 8000 channels and dynamic power allocation to over 200 spot beams in L-band. Ka-band spot beams will be steerable over the full Earth disk, with flexible channel to beam allocation.
The first satellite (I-6 F1) is scheduled for launch in 2020 and its electric propulsion system will enable it to reach geostationary orbit in four to six months, depending on the type of launcher used. It has been designed to remain in service in orbit for more than 15 years.
I-6 F1 is the 50th Eurostar E3000 satellite and the 12th Inmarsat satellite ordered from Airbus Defence and Space. This new contract reinforces Airbus Defence and Space's position as the world's number one in electric propulsion satellites, with six full electric high-capacity telecommunications satellites already sold. The investments made by the company in future platform and payload technologies are supported by the European Space Agency and national agencies, in particular the UK Space Agency and CNES.
François Auque, Head of Space Systems for Airbus D&S, said, "This mission for our next generation digitally processed payload represents a step change in capability and capacity. The spacecraft will complement and enhance the L-band services offered by the Airbus Defence and Space-built Inmarsat-4 and Alphasat satellites, and embark a Ka-band mission to augment Inmarsat's globally available high-speed broadband service—Global Xpress."
"The Inmarsat-6 constellation confirms our continued commitment to delivering advanced L-band services for decades to come," said Rupert Pearce, CEO of Inmarsat. "The new satellites will provide significantly greater L-band capacity and will be capable of supporting a new generation of more advanced L-band services. The Ka-band co-payload adds depth to the breadth of the unique capabilities of our Global Xpress (GX) constellation, which now spans the world."
---
Galileo Doubles Up
The pace of deploying Europe's own satellite navigation system continued to increase with today's launch of the latest pair of Galileo satellites, doubling the number of satellites in space within
nine months.
Galileo 11 and 12 lifted off together on December 17, 2015, at 11:51 GMT (12:51 CET, 08:51 local time) atop a Soyuz rocket from French Guiana.
This sixth Galileo launch was a textbook operation: all Soyuz stages performed as planned, culminating in the Fregat upper stage deploying the twin satellites into orbit close to 23 500 km altitude, around 3 hours and 48 minutes after liftoff.
"With today's launch, Europe has doubled the number of its Galileo satellites in orbit in just nine months," said Jan Woerner, Director General of ESA. "Along with the ground stations put in place around the globe, this brings Galileo's completion within reach. Initial Galileo services are scheduled to begin within next year, which proves the importance of this wise investment."
"The excellent performance of these satellites, as measured on the ground, allows Europe to join the club of the worldwide providers of satellite navigation services," said Didier Faivre, ESA's Director of Galileo and Navigation-related Activities. "Production, testing and launch of the remaining satellites are now proceeding on a steady basis according to plan.
"Then, after the summer break in 2016, the tempo of deployment will increase further with the first of three customised Ariane 5 launchers that will carry four rather than two satellites into orbit each time."
December of 2015 observed the 10th anniversary of the launch of Europe's very first navigation satellite: GIOVE-A, on December 28, 2005.
GIOVE-A secured the frequencies that had been set aside for Galileo, gathered data on the medium-altitude orbit environment and flight-tested hardware for the working system.
30-satellite Galileo constellation.
Galileo is the EU's own global satellite navigation system, consisting of 30 satellites and their ground infrastructure.
The definition, development and In-Orbit Validation phases were carried out by ESA, and co-funded by ESA and the European Commission. This phase created a miniconstellation of four satellites and a reduced ground segment set-up to validate the overall concept.
The Full Operational Capability phase is fully funded by the European Commission.
The Commission and ESA have signed a delegation agreement by which ESA acts as design and procurement agent on behalf of the Commission.
Learn more about Galileo at: esa.int/Our_Activities/Navigation
---
Gilat Gemini Routers Gain Ground With Avanti Communications
Gilat Satellite Networks Ltd. announces that Avanti Communications Group plc is deploying Gilat VSATs to provide the fastest available broadband Internet access to rural households throughout the UK.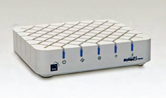 Avanti has been contracted by the 'Broadband Delivery UK' government initiative, which subsidizes the deployment of broadband to meet UK national connectivity objectives.
Gilat Satellite Network's SkyEdgeII-c Gemini.
Gilat is supplying its Gemini compact, high-performance satellite routers, which are designed for cost-effective residential use, as they are super-fast and easy to self-install.
"We selected Gilat equipment because it adds a new dimension to our portfolio.
"At 30Mb per second, it is the fastest product in the market at a consumer price point," said Matthew O'Connor, Chief Operating Officer of
Avanti Communications.
"The Avanti deal is significant for us because it addresses two of our growth engines at the same time: High-Throughput Satellite and Broadband Internet in rural areas," said Dov Baharav, Gilat's interim CEO and Chairman of the Board.
"We are delighted to have been selected for this project and we are looking forward to close cooperation with Avanti."
www.gilat.com/SkyEdge-II-c-Gemini
---