A Royal occasion in the United Kingdom was a significant catalyst for the development of outside broadcasting (OB). The BBC deployed eight miles of cable around London as well as a 10 ton precursor of today's satellite news truck as the production unit in order to show television owning Brits the Coronation of King George VI in May of 1937. It was a mammoth, ground breaking operation that played an important part in moving television out of the studio.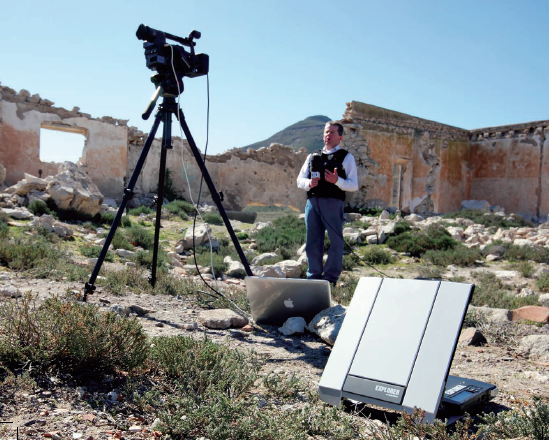 Fast forward 70 years and we think little of broadcasting from the eye of a storm in nothing more than an equipment-rich family SUV. Or perhaps reporting from the side of an active volcano, or the corner of a block in any number of war torn and crisis hit cities countries around the world. Our ability to be so mobile when reporting the news live is squarely down to the ability of satellite communications and the equipment that enables the delivery of sound and pictures of good enough quality for broadcast for millions of viewers to digest. While, of course, satisfying advertisers of their investment in quality broadcasting.
We've come a long way since those early days of outside broadcasting—where can the improvements come from, now that we have fast, compact, lightweight and highly mobile systems to stream and deliver media to anywhere, from anywhere?
Where Next?
Perhaps a good starting point would be the application of more speed. Satellite operator Inmarsat is betting on this with their forthcoming launch of High Data Rate (HDR) streaming on BGAN, which was officially announced to the world during NAB 2013 in April of this year.
HDR is planned to come online in the autumn, giving journalists and production companies a significant boost in live streaming capabilities. Its full channel option will provide broadcasters with an expected streaming rate of around 650kbps with guaranteed Quality of Service (QoS), which, even by the standards set by BGAN X-Stream on its 2009 launch, will deliver a step-change in video quality.
What the media does with this new capability is not really for Inmarsat, or the satellite terminal manufacturers, to say, however, the potential to deliver higher quality video and audio from compact and lightweight devices will enable production companies to offer more value to networks and advertisers.
As of this writing, the only satellite terminal compatible with HDR is the new EXPLORER 710 from Cobham SATCOM. Inmarsat unveiled this new unit on its stand alongside the HDR service at NAB 2013 and the unit will become available in the market this September. The headline for EXPLORER 710 is undoubtedly HDR compatibility and the associated streaming benefits. Plus, a number of new features have also been added to make life easier for production teams in the field.
Though EXPLORER BGAN terminals are hardly heavyweight in any form, EXPLORER 710 has become the world's smallest and lightest Class 1 BGAN terminal. The benefits of mobility in the field cannot be underestimated, especially when following unfolding situations as they happen, so the extra weight savings make highly mobile outside broadcasting a little bit easier for people on the ground. Terminals, and indeed other professional equipment have become so light now, that one man broadcasting is not just a possibility—it is a reality. Of course, camera man plus presenter is the ideal streamlined team and both can now carry all equipment needed, on foot, with ease.
Mobility is further improved as EXPLORER 710 can operate without the need for a laptop. It introduces Smart Phone apps to the world of BGAN connectivity, enabling users to connect their own devices for configuration, voice calling and connectivity. Other features include built-in automatic bonding of two or more EXPLORER 710s facilitating an aggregate 1.3Mbit/s guaranteed QoS channel capable of delivering crisp HD images. Not to mention the large LED display, which facilitates set-up and configuration without being connected to a PC, Smart Phone or tablet.
The VSAT Picture
While HDR covers the issue of increasing bandwidth on highly Mobile Satellite platforms, namely BGAN, Ku-band VSAT is also a preferred satellite carrier for OB. While the streaming and data transfer capacity of VSAT is already sufficient for the delivery of SD and HD media, it doesn't offer quite the same mobility or practicality of a BGAN set-up.
Alongside the classical SCPC (Single Channel Per Carrier) carrier set up, shared, on-demand, QoS enabled IP services are rapidly gaining momentum in the broadcast world. Finally, the pieces are coming together in support of true IP broadcast production—end-to-end. IP has come to stay in the broadcast world, which might lend a helping hand to close the discussion of BGAN vs. VSAT for mobile news gathering.
There's no getting around the fact that VSAT antennas, although shrinking in size, are bigger, hence less mobile, than a BGAN terminal. In the real world though, the two technologies do not compete—most outside broadcasters will have both systems ready to go, and will select the appropriate unit, based on the job at hand.
Though the bandwidth and coverage is in place, mobile VSAT for outside broadcast is still under constant development. The EXPLORER range, traditionally BGAN only, expanded significantly in March with the introduction of four new families of Ku-band VSAT terminals. This was made possible through the continuing integration of the constituents that make up Cobham SATCOM—in this case, Cobham's existing TracStar terminals were brought under the EXPLORER brand, a natural evolution following Cobham's acquisition of Thrane + Thrane in July of 2012.
Not just a re-branding exercise, the new shape of EXPLORER is that of specialist mobile and vehicular SATCOMs terminals, regardless of the carrier, MSS or VSAT. Two leading terminal manufacturers have come together under the EXPLORER banner and the new VSAT terminals ensure greater choice for news gatherers and the ability to build sophisticated mobile broadcasting platforms from products derived from a single manufacturer. The potential for cross development is high—ultimately, the introduction of VSAT to the EXPLORER range will see the lessons learned in the development of compact and lightweight BGAN terminals benefiting future VSAT terminal developments.
The range is planned to expand even further. Cobham SATCOM has become an official launch partner of the Inmarsat Global Xpress® (GX) Ka-band VSAT network. Several forthcoming EXPLORER products will be developed specifically for operation on the GX commercial and military networks upon service introduction in 2014.
Forthcoming Developments
GX will undoubtedly be a boom for broadcasters. The technology offers transfer speeds comparable to existing Ku-band solutions with the advantages of smaller antenna packages topped up by the global coverage that has made the Inmarsat network stand out in the world of mobility. Add to that the ease of use so well known to regular BGAN users, GX is expected to instantly deliver high quality footage from anywhere on the planet, making Inmarsat's new service likely to be adopted early by the media.
Whether HDR or even the bonding of multiple HDR channels is the pinnacle of what BGAN can offer, in terms of speed is up for debate. Inmarsat has, to date, continued to develop BGAN. Think multi-voice or X-Stream; the company has certainly poured resources into developing value-adds. GX is coming though, and the possibilities it offers for OB are extremely interesting.
Regardless of the service, the delivery of high quality outside broadcasts will always be dependent on reliable SATCOM hardware. Mobile SATCOM is no longer an art but is becoming an everyday tool thanks to clever network and terminal designs—such is now a tool that helps promote the development of broadcast formats that were unheard of just a couple of years back. In order for the broadcasters to continue this quest of constantly making television more relevant for audiences presented with a wealth of alternative entertainment choices, SATCOM stakeholders such as Cobham Satcom must stay focused on making the use of satellite communication as straight forward and as easy as picking up the phone. When you have selected your services, BGAN, VSAT, GX or others, selecting the correct terminals can significantly add value and help to make it all the more worthwhile for television viewers to—stay tuned.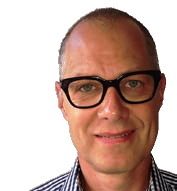 Speaking of developments, Stuart Brown follows with his article that offers some insight into a suitcase-sized production and connectivity solution that allows for the freedom to "go anywhere" to capture news and events, all in the next feature...
About the author
Henrik Nørrelykke is Cobham SATCOM's Vice President, Land Systems.