A Pack Of Sats Impelled By India's PSLV-C43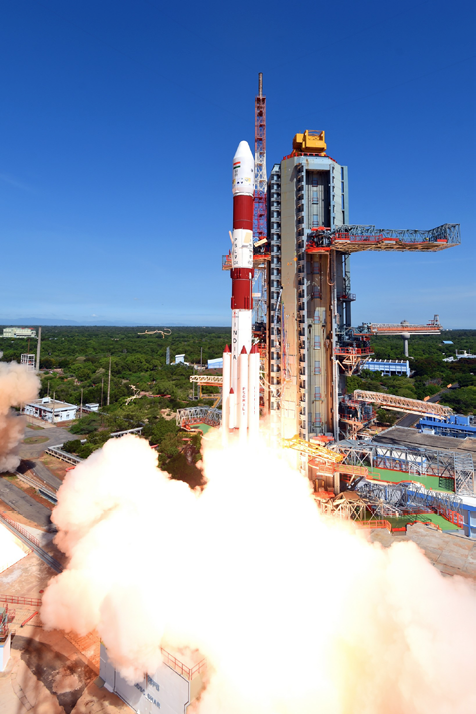 In the thirty-sixth flight (PSLV-C34), ISRO's Polar Satellite Launch Vehicle successfully launched the 727.5 kg Cartosat-2 Series satellite along with 19 co-passenger satellites on June 22, 2016, from Satish Dhawan Space Centre SHAR, Sriharikota, India.
This is the 35th consecutively successful mission of PSLV and the 14th in the 'XL' configuration.
The total weight of the 20 satellites carried on-board PSLV-C34 was 1288 kg.

After the PSLV-C34 lift-off at 0926 hrs (9:26 am) IST from the Second Launch Pad with the ignition of the first stage, the subsequent important flight events, namely, strap-on ignitions and separations, first stage separation, second stage ignition, heat-shield separation, second stage separation, third stage ignition and separation, fourth stage ignition and cut-off, occurred as planned.
After a flight of 16 minutes 30 seconds, the satellites achieved a polar Sun Synchronous Orbit (SSO) of 508 km inclined at an angle of 97.5 degree to the Equator (close to the intended orbit).
In the succeeding 10 minutes, all 20 satellites successfully separated from the PSLV fourth stage in a predetermined sequence.
After separation, the two solar arrays of Cartosat-2 series satellite were deployed automatically and ISRO's Telemetry, Tracking and Command Network (ISTRAC) at Bangalore took over the control of the satellite.
In the ensuing days, the satellite was brought to final operational configuration following which it will begin to provide remote sensing services using its panchromatic (black and white) and multispectral (color) cameras.
The imagery sent by the Cartosat-2 series satellite will be useful for cartographic applications, urban and rural applications, coastal land use and regulation, utility management like road network monitoring, water distribution, creation of land use maps, precision study, change detection to bring out geographical and manmade features and various other Land Information System (LIS) and Geographical Information System (GIS) applications.
Of the 19 co-passenger satellites carried by PSLV-C34, two—SATHYABAMASAT weighing in at 1.5 kg—and SWAYAM—weighing 1 kg—are University Academic institute satellites.
These satellites were built with the involvement of students from Sathyabama University, Chennai, and College Of Engineering, Pune, respectively.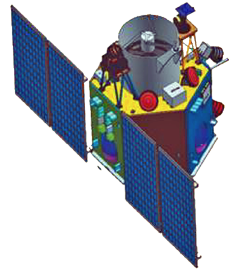 The 17 co-passenger satellites were international customer satellites from Canada (2), Germany (1), Indonesia (1) and the United States (13).
With this successful launch, the total number of satellites launched by India's workhorse launch vehicle PSLV has reached 113, of which 39 are Indian and the remaining 74 are from abroad.
The Cartosat-2 series satellite (image below) was the primary satellite carried by PSLV-C34.
This satellite is similar to the earlier Cartosat-2, 2A and 2B.
After injection into a 505 km polar SSO by PSLV-C34, the satellite was brought to operational configuration.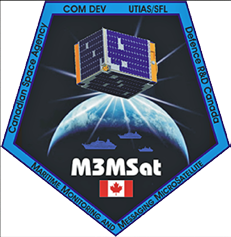 India's university and academic institute satellites included...
The SATHYABAMASAT, from Sathyabama University in Channai, India, will collect data on greenhouse gases, such as water vapor, carbon monoxide, carbon dioxide, methane and hydrogen fluoride.
The SWAYAM, from the College of Engineering, Pune, will provide point-to-point messaging services for the HAM community.
Canada's Maritime Monitoring and Messaging Microsatellite (M3MSat) was a member of this successful launch by the ISRO from Sriharikota, India, along with another Canadian satellite owned by GHGSat Inc.
The M3MSat mission will improve ship detection and marine traffic management in Canadian waters by testing new technologies including an innovative antenna designed by the University of Waterloo that promises improved identification of ships and better resolution between conflicting Automatic Identification System (AIS) signals in regions with high maritime traffic.
M3MSat was developed jointly by the CSA and Defence Research and Development Canada (DRDC) to meet complementary objectives.
The satellite was built by COM DEV Ltd. (now Honeywell Canada), an Ontario-based company, with support from the University of Toronto Institute for Aerospace Studies and the University of Waterloo
Once commissioned, the satellite will be owned by DRDC and operated from the Satellite Operations Centre at CSA headquarters in Longueuil, Quebec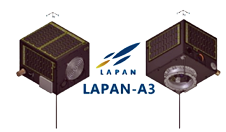 The CSA is testing new instruments on M3MSat. One ensures data continuity on the passage of ships in remote areas when AIS receivers cannot provide live coverage, and the other will measure static energy accumulated in satellites' electronics to improve the way the health and safety of satellites is monitored.
The Honorable Navdeep Bains, Minister of Innovation, Science and Economic Development, said, "The launch of M3MSat and GHGSat's 'Claire' will test technological advancements in important fields. While M3MSat will help our country better manage navigation in Canadian waters, Claire aims to improve our understanding of industry's impacts on our environment.
"These missions highlight the innovative solutions that space technologies can contribute to our sovereignty, security and safety. They also emphasize the important role that space technologies play in supporting economic prosperity as well as our fight against climate change."
The launch also included 'Claire', the first demonstration satellite by Montreal-based GHGSat Inc. The microsatellite will test a new way to measure greenhouse gas emissions from industrial facilities.
Other satellites on this journey included...
BIROS (Berlin Infrared Optical System) is a small scientific satellite from the German Aerospace Center (DLR). The main mission objective is the remote sensing of high temperature events.
LAPAN-A3, an Indonesian microsatellite for EO (multi-spectral remote sensing) for land use, natural resource and environment monitoring was also sent skywards.
Then there was the SkySat Gem2-1, which was designed and built by Terra Bella, a Google company—this satellite will be capable of capturing sub-meter resolution imagery as well as HD video.
And 12 Planet Labs' Dove satellites, that comprised Flock-2P, all Earth imaging craft, all of which were carried inside three QuadPack dispensers.
---
NewSpace Systems and Oakman Aerospace Plan Smallsat Platform
A South African small satellite component manufacturer just improved their standing and export capabilities to world markets in a pact signed with a US counterpart.
Newspace Systems Pty. Ltd., from Cape Town, South Africa, signed with Oakman Aerospace, Inc., of Colorado, USA, during the 4S Symposium for small Earth observations (EO) satellites which was recently held in Malta. This deal will give the company a competitive edge in the smallsat market.
Both companies are specialists in various fields of the smallsat industry and the partnership will enable them to establish a unique technical platform for the manufacture and operation of small satellites with interchangeable modular components sourced from different suppliers. This will help to extend a satellite's service lifetime and ultimately reduce costs.
Their products will be available to government, commercial, and academic customers across the globe.
This first MoU paves the way for a Master Service Agreement after which they will pursue a Technical Assistance Agreement through the United States Department of State Directorate of Defense Trade Controls (DDTC).
"This pact is not only about extending our business and increasing exports for our country but also recognition of African capability in the sophisticated high-tech small satellite market," said James Barrington-Brown, CEO of NewSpace Systems (NSS), which has already secured some 30 contracts from 11 different countries.
Stanley Kennedy, President and Chief Systems Engineer for Oakman Aerospace, Inc (OAI), commented on the MoU—"Oakman Aerospace is enthusiastic for this opportunity to work with NewSpace Systems in developing and advancing modular, open-systems architecture and leveraging the competitive advantage this agreement brings to the United States and world markets."
James Barrington-Brown, NewSpace Systems CEO, added, "With NewSpace's product solutions for the smallsat market, the next logical next step is to focus more directly on the US, which is currently the most significant smallsat community—OAI makes the perfect partner for our next stage of company investment and growth."
Oakman Aerospace, Inc., is a veteran, woman-owned business focused on space mission engineering and simulation; mission analysis; orbit design and orbit constellation design; spacecraft design, analysis and simulation; payload design and analysis; and flight software development.
NewSpace Systems, which has their main facility in South Africa and a subsidiary in the UK, has as shareholders Space Commercial Services Aerospace Group, South Africa's largest private satellite company as well as a Dutch investor.
NewSpace Systems operates their own European Space Agency standard Clean Room facility, which is the only one in Africa.
newspacesystems.com
oak-aero.com
---
Smallsat Surveillance Network Planned By Asian Nations and Universities
The Nikkei Asian Review is reporting that eight Asian nations will team with two Japanese universities to build a network of microsatellites aimed at monitoring the region for natural disasters and other developments.
Hokkaido University and Tohoku University will lead the creation of up to 50 microsatellites by 2020. The devices are 50cm cubes, and weigh around 50kg each—roughly 5 percent of a traditional satellite. Each unit costs around 300 million yen ($2.54 million) to make. The satellites will be launched using Japanese rockets, or released from the International Space Station.
The Philippines, Vietnam, Indonesia, Malaysia, Myanmar, Bangladesh, Thailand and Mongolia will join in the project. The two Japanese universities will pursue memorandum of understanding with government authorities, universities and other organizations in each nation.
The capabilities of any one microsatellite are limited. Each participating country will have a role in launching a number of the devices into orbit between 300 km and 500 km above the Earth's surface, and share the data each collects. Around 25 units are reportedly required to monitor all of Asia.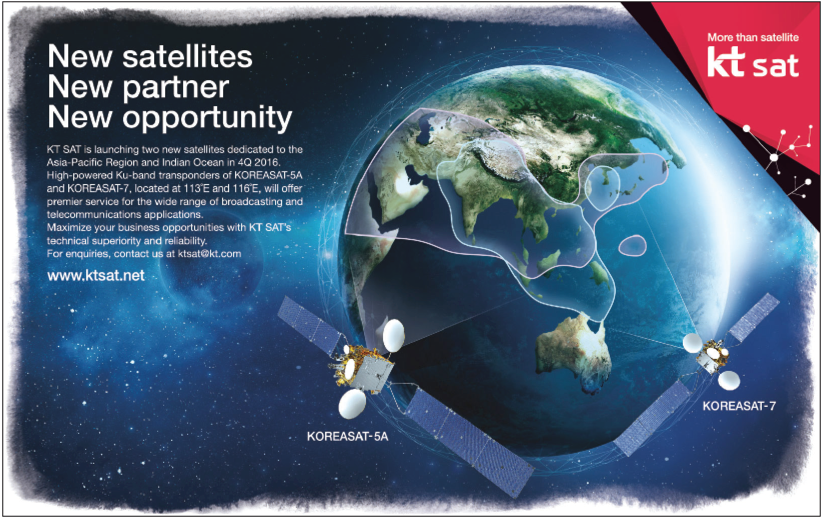 The devices will be used to photograph the occurrence and aftermath of flooding and other natural disasters, giving a boost to recovery efforts. The satellites' parts were designed by a team including Hokkaido University, and manufactured by small-to-midsize Japanese companies. Two were commissioned from the Philippines, which will contribute 800 million yen to the project.
Those satellites have already been built by a team involving the country's Department of Science and Technology and public university system. They are set to be transported to the International Space Station by this summer and launched from the Japanese-made experiment module, known as Kibo. Each unit is equipped with a camera capable of photographing the Earth's surface with a resolution of 3 meters to 5 meters.
Participating in the plan is a chance for other Asian nations to learn from Japan's relatively developed space industry. Around 10 Philippine technicians were sent to study at the two Japanese universities. Japanese companies can also expect involvement in the project to yield further business in the future.
---
No Fooling — Refueling An On Orbit Satellite Is A Chinese First
A major thrust of ongoing interest and development within the satellite industry has been focused on the ability to refuel on orbit satellites as their propulsion fuels are depleted.
China's National University of Defense Technology has now reported that the nation has successfully completed an on orbit refueling of an orbital satellite.
This success enhances both the maneuvering and the functional life of the satellite and was accomplished via the recently launched Tianyuan-1 refueling system.
Tianyuan-1 was built by the aforementioned university and was launched via a Long March-7 launch vehicle on Saturday, July 2, 2016.
The launch occurred on the Wenchang launch center located in South China's Hainan Province.
Wenchang was built in 1970 and was the second such launch center built by China.
As proof of this accomplishment, various processes were tested and then examined to fully validate the complex satellite instruction sets and the resultant data—videos recording the entire process were then beamed back to Earth, according to a university spokesperson.
China is now among the first nations to triumph in the area of satellite refueling and repurposement.
Though an area of great interest, the process is complicated and only a few countries have began on orbit satellite refueling and repurposing experiments.
---
The Philippines Diwata Smallsat Driven To The ISS
Inquirer.net has reported that the Philippines have sent their third satellite into space.
Diwata, the first Filipino-made and co-developed microsatellite, officially called the Philippine Scientific Earth Observation Microsatellite (Phil-Microsat), was launched from Cape Canaveral Air Force Station in Florida onboard the Orbital ATK Cygnus spacecraft, all part of NASA's fifth resupply mission to the International Space Station.
Philippines Science Secretary Mario Montejo said the launch of the microsatellite further cements the belief that that nation's scientists and engineers can be on par with their foreign counterparts.
The Philippines first had a satellite in space, the privately owned Agila 1, in 1996, which was acquired from Indonesia and was launched from Cape Canaveral in 1991.
The second Philippine satellite was Agila 2, also for communications, privately owned and launched from Sichuan, China, in 1997 and is now called ABS-3 after Mabuhay Satellite Communications, a subsidiary of Philippine Long Distance Telephone Co., sold it to Bermuda-based Asia Broadcast Satellite Holdings Ltd. for P400 million in 2009.
Carlos Primo David, executive director of the Philippine Council for Industry, Energy and Emerging Technology Research and Development, said that Diwata was housed in the Japanese Experiment Module before the smallsats was released into orbit in early April.
"By the time Diwata has been released into orbit, we will have full control of it. Initially, this will be controlled by our Filipino engineers who are stationed at Tohoku, Japan," David told reporters.
He added that control of Diwata will be transferred to the Philippine Earth Data Resources Observation (Pedro) in Subic, Zambales province, which will receive and store data sent by the satellite.
The expectation is that Diwata will remain in orbit for about 20 months and will capture an average of 3,600 high-resolution images of the Philippines daily using its four cameras.
Phil-Microsat program head Joel Marciano Jr. explained that Diwata is equipped with a high-precision telescope that is capable of determining the extent of damage from disasters; a space-borne multispectral imager with liquid crystal tunable filter that could monitor changes in vegetation and ocean productivity; a wide-field camera that could observe cloud patterns and weather disturbances; and a middle-field camera, an engineering payload that would be used to assist in determining the location of each image captured by the other optics.
Diwata's launch came after Filipino scientists and DOST officials turned over the microsatellite to their counterparts at the Japan Aerospace Exploration Agency, who sent the device to NASA after conducting final tests on the craft's space worthiness.
---