With help from Deluxe/EchoStar, a Hollywood coalition is taking movies from the skies.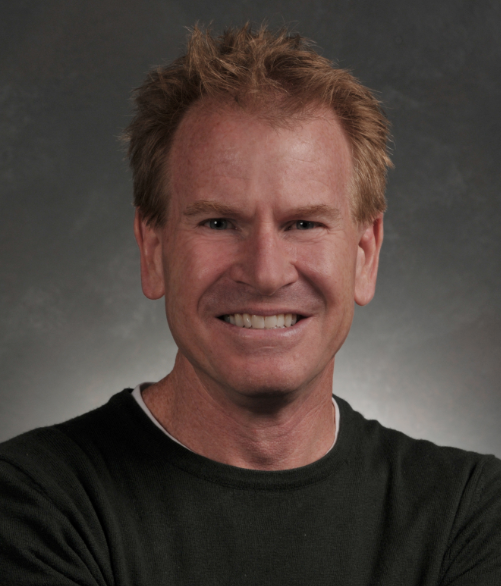 In the Walt Disney Pictures movie "Chicken Little," a piece of sky falls on the head of the animated protagonist voiced by actor Zach Braff, setting off the dramatic progression that delighted fans of the 2005 release.
It's fitting that the sky plays a significant role in the film, because behind the scenes, the animated 3D feature broke new ground by becoming not only the first commercial picture to be delivered at scale to theaters digitally, but the first to make extensive use of satellite communications technology. Of the roughly 80 theaters that had converted to digital projection systems in time for the "Chicken Little" debut, about 40 went an extra step—they installed satellite antennas that allowed them to capture an encrypted data stream that was delivered by Microspace, an early pioneer in satellite cinema. The remainder of the theaters received the movie via physical hard-disks.
"Disney had some very forward thinking people," recalls Joe Amor, the Microspace Vice President and General Manager who helped to organize the movie's satellite delivery network. "They went out and said, 'Okay, in six months we're going to release Chicken Little, the first 3D movie.' And 3D had to be digital. So, that was the industry's 'why go digital?' moment."
The movie's success helped trigger a wider march to invest in upgraded digital projection systems that now prevail across the theater exhibition market. Although the capital costs are significant, at around $70,000 to $100,000 per screen, the migration to digital projection has yielded enormous savings for studios compared with the old-school method of printing and shipping 35mm films to theaters in hulking, heavy metal cases. According to estimates from industry analyst MKPE, 70 percent of U.S. theaters were expected to be outfitted by 2012 with digital projection systems, many of them financed—at least partially—by movie studios themselves.
The Satellite's Role
Now, eight years after the "Chicken Little" premiere, a second revolution in movie exhibition is taking hold. Thanks to a convergence of technological and economic influences, satellite communications is poised to overtake legacy distribution practices as the predominant method of getting high-resolution digital movie assets to the majority of first-run theaters in the U.S.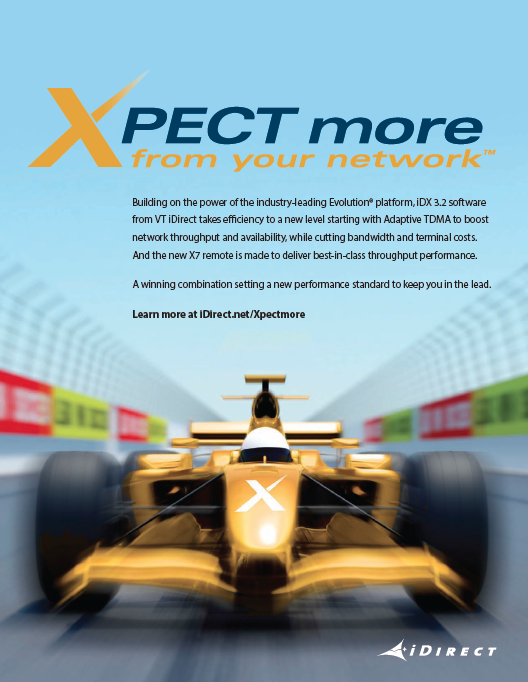 The satellite cinema category received a significant vote of confidence in April when a coalition of large theater owners and movie studios announced they would work with a joint venture of satellite operator EchoStar Satellite Services L.L.C. and film industry production specialist Deluxe Digital Cinema Inc. to create "a state of the art digital network open to all content providers and exhibitors for delivery of movies and other content to theaters in North America."
The Digital Cinema Distribution Coalition (DCDC) is comprised of AMC Theaters, Regal Entertainment Group, Cinemark Theaters, Universal Pictures and Warner Bros. The group will rely on satellite transmission capability supplied by EchoStar to help lower the costs of delivering and receiving movie files on hard disk drives. Importantly, the DCDC platform will enable theaters to receive films from both of Hollywood's two dominant processing and distribution companies, Deluxe and Technicolor Inc. (Technicolor currently provides satellite delivery of films for close to 1,100 U.S. and Canada theaters. Microspace also handles satellite distribution for a number of major Hollywood releases.)
"Our secure digital satellite delivery system will allow theater owners to leverage their substantial investment in digital exhibition and expand their programming offerings while stabilizing the cost of distribution," said Anders Johnson, president of EchoStar Satellite Services L.L.C.
The DCDC's embrace of satellite technology reflects an essential contribution of satellite technology: The ability to efficiently accommodate point-to-multipoint delivery of signals in a highly reliable manner. On a 36MHz satellite transponder, it takes roughly 10 to 12 hours to send a feature-length motion picture from EchoStar's Gilbert, Arizona, broadcast center to theaters across the continental U.S. Those films are encoded at a dense bit rate and low-loss compression scheme that's spelled out in the movie industry's digital specification. Movie industry experts believe the sheer size of the files—a typical movie ranges from 250 to 350GB—coupled with the need to accomplish simultaneous delivery to hundreds of theaters just days before a movie's debut, all but excludes any thought of terrestrial network delivery.
"The essential problem is cost, availability and scale, and trying to equalize those three things over a (terrestrial) network in the U.S. is pretty challenging," said Brad Jackson, Vice President of Satellite Operations for Deluxe Digital Cinema Inc. which manages digital assets for studios and their distributors. "That's where satellite is the equalizer: You can send from one point to many points with scale, with availability and affordability over a broad geographic area."
That should translate to significant savings from the prevailing reliance on hard disks, said Technicolor Vice President of Strategy and Operations, Greg Mandel. He points to the ability to eliminate "physical handoffs" for content as a big argument for satellite delivery of movies. However, he also sees benefit from the ability to quickly deliver smaller files to theaters, such as trailers and supplemental packages.
The 1,200 or so U.S. theaters that have already installed satellite receive systems now routinely capture encrypted movie files to their "catch servers" using automated processes that replace the manual transfer of data from hard-disks sent back-and-forth via overnight couriers. With the formation of the DCDC, a majority of the roughly 5,000 U.S. theaters are expected to have satellite receive capability by mid-2014.
Secure Delivery
Digitally encoded movie files traverse the satellite network in the form of Digital Cinema Package (or DCP) files compliant with the 2007 movie industry digital specification authored by Digital Cinema Initiatives LLC, a joint venture of Disney, Fox, Paramount, Sony Pictures Entertainment, Universal and Warner Bros. The coalition's interoperable open architecture is designed to create a framework for digital film delivery that creates interoperability among various components, but allows for competitors to innovate in the space. Not surprisingly, a large portion of the specification is devoted to a proprietary encryption technique designed to thwart would-be pirates.
The selection of the Deluxe/EchoStar joint venture confirms not only that satellite transmission can reduce the expenses associated with receiving DCP files, versus hard-disks, but that Hollywood studios—notoriously cautious about guarding against theft of content—are confident about the Deluxe/EchoStar joint venture's ability to protect their investments in intellectual property while leveraging the more favorable economics of satellite delivery.
New Content Possibilities
Satellite delivery doesn't just improve the economics of exhibiting traditional movies. For a growing number of theaters, it's also an enabling agent for in-theater promotional and advertising material, plus a new breed of "alternative content," such as live concerts, sports events and special-interest offerings that promise to help theater owners capture incremental revenue from patrons.
Ironically, the use of satellite technology to support live events for theaters borrows from earlier generations of satellite communications applications. Boxing fans who attended popular "closed circuit" broadcasts of marquee bouts in the 1970s and 1980s saw the action on the screen, thanks to C-band satellite Earth stations that were set up specifically for these high-dollar, one-time events.
However, the costs associated with rigging a one-off satellite receive infrastructure limited the range of events theater owners could realistically offer. Competition from in-home, pay-per-view and premium television alternatives vanquished the closed-circuit marketplace.
Now, the presence of a dedicated satellite network for theater owners via EchoStar opens up more economical possibilities for importing specialized content into theaters on a more regular basis. One popular theatrical event, "The Met: Live in HD," generated $2.8 million in U.S. theater attendance revenue during its one-day run in December of 2012, according to box-office researcher Nash Information Services, exemplifying the revenue possibilities of alternative content.
The economic upside from alternative content exhibition is one ingredient within a recalculated Hollywood spreadsheet that favors satellite delivery. Another important ingredient is predictable, assured access to dedicated satellite transmission capacity. The absence of dedicated satellite capacity historically prevented studios and theaters from going all-in on satellite delivery, said Deluxe's Jackson. Now, with EchoStar dedicating transponder availability whenever studios require it, the economics tilt squarely in the satellite's favor, with some industry analysts estimating satellite delivery will cost studios one-third of what they now spend, per theater, to deliver movies on hard disks.
"In the past, satellite providers didn't want to reserve a transponder for just a day or two of occasional use," Jackson said. But he added that EchoStar's willingness to "step up" by committing capacity to a dedicated "digital cinema neighborhood" was key. "That was the tipping point," Jackson said. "It became an easier economic puzzle to solve."
About the author
Stewart Schley writes about media and technology subjects from Denver, Colorado.