Millennium Space Systems is a vertically integrated provider of affordable, small to medium sized, advanced spacecraft and constellations to support LEO, MEO, GEO, and deep space missions.

The company was founded in 2001 to provide credible, low-cost alternatives for National Security Space, NASA, civil and commercial customers and is a privately owned company founded and led by Mr. Stan Dubyn, the Chairman and Chief Executive Officer. Mr. Dubyn possesses a wealth of satellite business experience and he co-founded other notable companies, one of those being Spectrum Astro.
Millennium Space Systems is flexible as well as collaborative and delivers on all of their commitments with an "it must work" attitude. As one of a handful of satellite companies who have designed, manufactured, launched and operated satellites for the Intelligence Community, a majority of Millennium Space System's business is for National Security Space to include NRO, SMC, DARPA, and AFRL.
The remaining portion of Millennium Space System's business is comprised of NASA and Commercial contracts. The company has a flat organization that is aligned to provide unprecedented operational efficiency and technology refresh to reduce time and cost to market of advanced systems. The firm has a powerful mix of young and industry seasoned workforce personnel who have a wealth of experience on multiple flight programs with various Aerospace companies.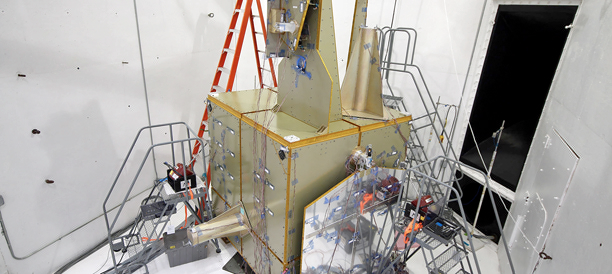 Millennium Space Systems' flight heritage spacecraft is the AQUILA™-M1 LEO spacecraft, which is a 203 kg, 3-axis stabilized, small spacecraft that hosts three advanced mission payloads. This spacecraft was launched on a dedicated Minotaur-I on February 6, 2011, from Vandenberg Air Force Base in California and has operated flawlessly for more than five years and with 99 percent availability.
AQUILA™-M1 set a new price point and responsive schedule for the space industry at less than $20 million and launch-ready in less than 24 months. Since then, Millennium Space Systems has been awarded over six flight programs to deliver more than 30 spacecraft for diverse customers and missions that include the AQUILA™-M8 GEO spacecraft, which is a
1,000 kg, 3-axis stabilized, medium spacecraft able to host over 400 kg payloads and is planned scheduled for a 2018 launch.
Introducing a new spacecraft product line, the company has just launched their first, software-defined, 3D-printed, ALTAIR™ high performance small spacecraft. ALTAIR™ cuts Millennium Space Systems' previous price record and schedule by more than 75 percent to offer more affordable, high performance constellations, offering unparalleled persistence on responsive timelines.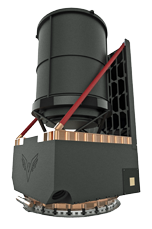 Pictured to the left: Millennium Space Systems ALTAIR™ smallsat platform.
The company was an early pioneer of the propulsive ESPA spacecraft with their Orbital Maneuvering System (OMS), capable of high ΔV missions and hosting multiple deployed and non-deployed secondary payloads in mission-unique orbits.
Millennium Space Systems takes bleeding-edge Silicon Valley technology, infusing it into space systems to provide revolutionary capabilities.
The company has an exclusive license to develop and deliver the Sinclair Interplanetary 1Nm-sec RWA-1000 reaction wheels at a $60,000 firm fixed price, as evidenced by their recent contract order for 75 reaction wheels.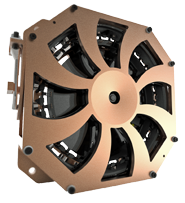 Pictured to the right: Millennium Space Systems RWA1000—Small Reaction Wheel
Millennium Space Systems also develops other vital spacecraft components, such as high throughput, low-latency, low-SWaP avionics, miniature high precision star trackers, multi-mission radios for TT&C and Mission Data Links and crosslinks, all of which will have flight heritage in 2016. Light-weight, reliable mechanisms and actuators for deployables are also offered by the company.
As an end-to-end mission service provider that includes program management, systems engineering integration and testing, design and analysis, modeling and simulation, cost estimation, prototype risk reduction, spacecraft manufacturing, assembly integration and testing, payload integration, hardware-in-the-loop and software-in-the-loop testbeds, launch integration, launch support, ground development, and mission operations services, Millennium Space Systems is also able to provide commercial launch vehicle procurement and launch brokering services, if so desired by customers.
The firm operates a 70,000 sq. ft. satellite manufacturing facility in El Segundo, California, conveniently located next to Los Angeles International Airport. This facility includes a high volume production line with the capacity to deliver as many as 10 ALTAIR™ spacecraft per month, 1 AQUILA™ spacecraft per month and 100 reaction wheels per month.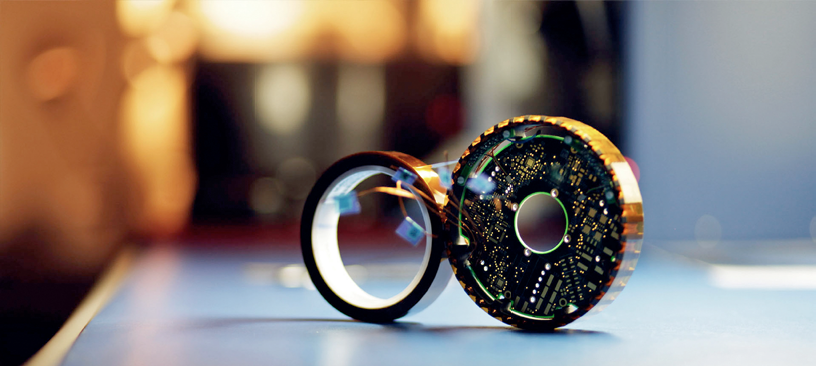 This manufacturing hub also includes mission operations, secure facilities, cleanrooms and laboratories. There is also has a 5,000 sq. ft. engineering office in Chantilly, Virginia, that is resident next to Washington Dulles International Airport.
The future of space finds that, every three to five years, technologies are refreshed with a 2x increase in performance for the same SWaP and cost—this leads to a new paradigm as to how space architectures are imagined.
Millennium Space Systems foresees more disaggregated constellations of diverse mission payloads hosted on small spacecraft that are interconnected with fault-tolerant networks, providing near real-time decision quality information.
The firm sees multiple smallsat launch services to provide access to space at affordable price points and with a higher frequency of payload launches. There's also a trend of providing persistent, global, big data to analytics houses to provide activity based information.
Platforms will have open architectures and flexible interfaces to accommodate third party application software, a multitude of payloads and subsystems as well as a variety of launch and ground segments. Systems will have higher levels of autonomy and on-board processing to decrease costly ground footprints.
Customers will take advantage of alternative business models to include commercial data purchases. Millennium Space Systems envisions resilient systems that can operate through evolving threats. Their people, platforms and products, services, and facilities are positioned to make the smallsat future a reality.
www.millennium-space.com
---