Advantech Wireless—Extended Converters Debut
Advantech Wireless Inc. has extended their line of S-Band Synthesized and Block Frequency Converters in order to include Single / Dual / Triple / Quad, Satellite Loop Translators, Redundant Indoor and Outdoor Units.

Advantech Wireless' extended line of S-band frequency converters provide the maximum flexibility for the new generation of LEO satellites on critical applications such as Remote Sensing, Earth Observation, Topography, Telemetry and Control, Weather Services and Digital Imaging. Combined with Advantech Wireless' line of Solid State Power Amplifiers with up to 1.2kW in RF Power and S-band LNAs, the complete product line offers a full one stop shop solution for system integrators and operators.
"The remarkable increase in services and applications provided in S-band, combined with the constant cost reduction in launching and operating LEO Satellites, is being fully supported by our technology. We are pleased to provide the most innovative line of S-band Frequency Converters making this new extended line an ideal choice for all service providers and system integrators", said Cristi Damian, VP Business Development at Advantech Wireless.
The spectral purity, low phase noise and stability of Advantech Wireless' line of S-Band Frequency Converters exceed the requirements of all major international satellite network operators. In addition as main features for these units, they provide 1KHz step size, High Linearity and Low Group Delay.
* * * * * * * * *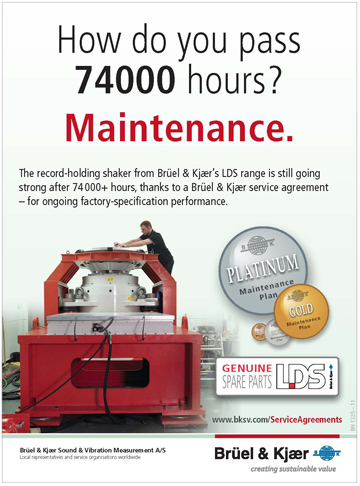 Indra—Terminals To The German Navy
Indra has won a contract to install its satellite communication systems in the German Navy's T-404 support ships, of the Elbe class.
The contract, which runs for three years, includes the manufacture, installation, testing and training of the ships' crews. These terminals will allow the ships to establish secure communication anywhere in the world and in the most difficult conditions.
T-404 ships normally work as support ships, transporting fuel, food and water to help with sea operations. They can also act as medical ships. This new contract strengthens the relationship between Indra and the German Navy, with which it has been working as a technology supplier for many years. The company has already installed its terminals for communicating via high transmission capacity satellite in four type F-122 frigates and U-212 submarines in that country.
* * * * * * * * *
EURO World Network + World Media—To Kiwis + Kangaroos
World Media International announced that it has commissioned EURO World Network to develop its 80 Plus IPTV channel solution for Australia and New Zealand satellite and cable subscribers. Viewers will now be able to access services through a proprietary STB or through mainstream streaming devices, such as NeoTV (Netgear).
WMI's task is to facilitate, distribute, customize and manage the Asia Pacific footprint by:
• Identify potential markets
• Establish and coordinate terms with operators
• Customize content
• Marketing, distribution and advertising
• Customer management and telemarketing
• Liaise with the government
• Localized television production
• Liaise with the channel providers
Mark Lobwein, Executive Chairman of EURO World Network added, "With our infrastructure, World Media is now capable of delivering hundreds of channels in real time, time delay mode or both. This enables us full flexibility for offering a total solution to any viewer no matter what their geographical location is in Australia or New Zealand.
* * * * * * * * *
Raytheon—Signing On For Number Three
Raytheon Company (NYSE: RTN) has received a contract from NASA to develop a Visible Infrared Imager Radiometer Suite for the National Oceanic and Atmospheric Administration's Joint Polar Satellite System-2 spacecraft. This is the third VIIRS unit Raytheon has been contracted to build.
JPSS is a joint program of NOAA and NASA that provides critical observations to improve the accuracy of weather forecasting. Raytheon built the first VIIRS instrument for the JPSS-precursor Suomi NPP spacecraft, which was successfully launched into orbit in October 2011, and is building a second unit for the first JPSS spacecraft.
"The meteorology community has expressed overwhelmingly positive feedback for the data VIIRS provides," said Bill Hart, vice president of Space Systems for Raytheon's Space and Airborne Systems business. "VIIRS has set new benchmarks in low light imagery and shown itself to be an indispensable tool in developing highly accurate, timely forecasts that are used to protect life and property during major weather events."
VIIRS collects imagery in 22 spectral bands, allowing scientists to understand global weather and climate patterns in greater detail than ever before. Flying on the JPSS family of satellites, VIIRS will maintain the continuity of critical data records established with predecessor instruments such as the Moderate Resolution Imaging Spectroradiometer (MODIS) and the Sea-viewing Wide Field-of-view Sensor (SeaWiFS), also developed by Raytheon.
Construction of the JPSS-1 VIIRS instrument continues on track for delivery in 2014.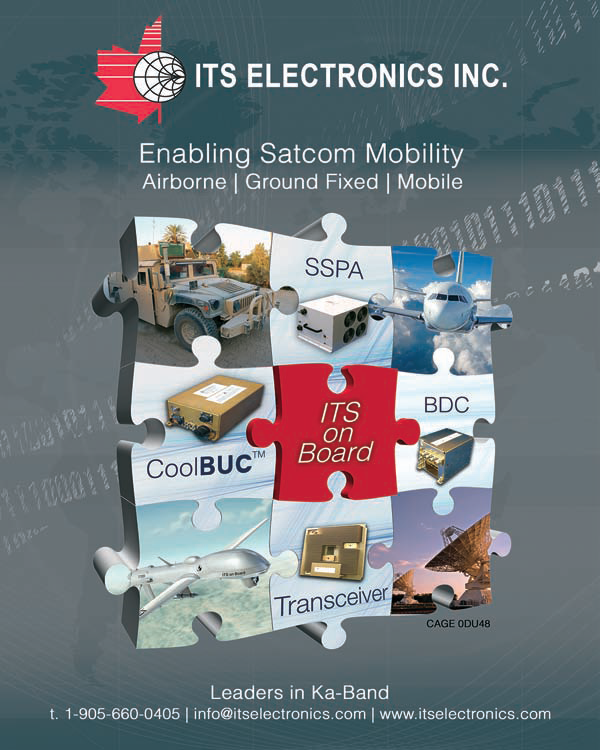 * * * * * * * * *
Kratos ISI + PT Telekomunikasi Indonesia—Backup Measures
Kratos Defense + Security Solutions, Inc. (Nasdaq:KTOS) has announced that its Kratos Integral Systems International (Kratos ISI) business unit has been awarded a contract by PT Telekomunikasi Indonesia, Tbk. (Telkom) to deliver an integrated system for Telkom's Backup Satellite Control Station.
The system will provide simultaneous telemetry, tracking and command for two of Telkom's satellites, along with the capability to expand to support future Telkom satellites.
Telkom selected Kratos ISI's industry-leading EPOCH™ Integrated Product Suite (IPS) Fleet Management System to support Telkom's satellite fleet. EPOCH IPS is a hardware-independent, database-driven, open architecture satellite fleet management system capable of controlling an array of satellites with a minimal number of personnel.
Because EPOCH can support multiple satellites simultaneously from a single ground system, it will help maximize Telkom's investment by providing an upgrade path to operate any combination of satellite platforms and ground assets in the future.
Kratos ISI will provide the backup satellite Command and Control system along with the antenna to support the two Telkom satellites, Telkom-1 and Telkom-2. Telkom-1 is a Lockheed Martin A2100 satellite and Telkom-2 is an Orbital STAR-2 satellite. The system will use two existing five meter C-band antennas, and Kratos ISI will add a new nine meter C-band antenna as part of this contract.
* * * * * * * * *
Vislink—Adding On
VISLINK has added to their professional staff a new business development manager and a new product line manager.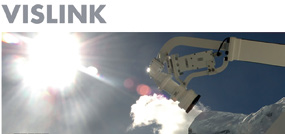 These additions are part of the ongoing strategy to enhance customer relationships and provide the best possible solutions for the future of live video collection and distribution.
Richard Harvey was hired as the Product Line Manager for Satellite and Video Compression Solutions. These additions are part of VISLINK's ongoing strategy to enhance customer relationships and provide the best possible solutions for the future of live video collection and distribution.
Mr. Dulany brings to the VISLINK team 18 years of industry experience and expertise, including his most recent role as Vice President of Sales with Nucomm. John's primary focus will be to expand the reach of VISLINK solutions and continue to grow Vislink's leadership position within the broadcast market. With the addition of John, our six-man Broadcast sales team has 130 years of combined experience serving broadcasters.
Mr. Harvey, the business development manager, will focus on increasing the visibility and sales of VISLINK's satellite and video compression solutions in the Broadcast and Surveillance Satellite markets. In this role, Richard will work closely with the VISLINK sales and product development teams to create innovative solutions to meet the unique challenges of our industry. Richard joins VISLINK from Fujitsu Frontech North America, where he was Manager of Product Management.
"The depth of experience and track record of success that John and Rich bring will be a great asset to Vislink, helping us further our goals of developing strong relationships with customers and providing the broadest range of video solutions provided today," said Michael Payne, CEO of Vislink, Inc.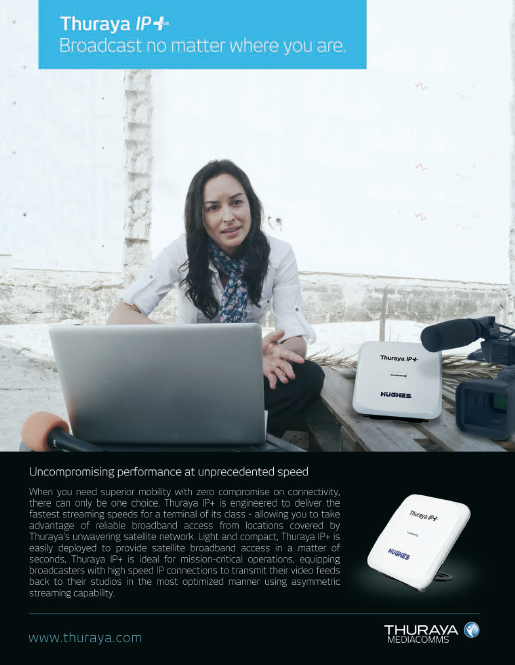 * * * * * * * * *
NASA—Big Steps Start With Little Cubes
By providing educational opportunities including CSLI for students, teachers, and faculty, this attracts and retains students in STEM disciplines.
NASA's CubeSat Launch initiative (CSLI) provides opportunities for small satellite payloads to fly on rockets planned for upcoming launches. These CubeSats are flown as auxiliary payloads on previously planned missions.
CubeSats are a class of research spacecraft called nanosatellites. The cube-shaped satellites are approximately four inches long, have a volume of about one quart and weigh about 3 pounds. To participate in the CSLI program, CubeSat investigations should be consistent with NASA's Strategic Plan and the Education Strategic Coordination Framework. The research should address aspects of science, exploration, technology development, education or operations. Learn more here.
By providing a progression of educational opportunities including CSLI for students, teachers, and faculty, NASA assists the Nation in attracting and retaining students in STEM disciplines.
This strengthens NASA's and the Nation's future workforce. Further, the CSLI promotes and develops innovative technology partnerships among NASA, U.S. industry, and other sectors for the benefit of Agency programs and projects. NASA thus gains a mechanism to use CubeSats for low-cost technology development or pathfinders.
Satellites selected to date come from 25 states: Alabama, Alaska, California, Colorado, Florida, Hawaii, Illinois, Indiana, Kentucky, Louisiana, Maryland, Massachusetts, Michigan, Missouri, Montana, North Dakota, New Hampshire, New Mexico, New York, Ohio, Pennsylvania, Texas, Utah, Vermont and Virginia.
* * * * * * * * *
DigitalGlobe—4,000,000,000
As our five satellites continue to orbit the globe capturing images of our ever-changing planet, we occasionally take pause to appreciate where we are and what we have accomplished. In June we achieved an important milestone at DigitalGlobe; our archive just surpassed 4 billion km2 of imagery.
When I think back on my early days at DigitalGlobe (then WorldView Imaging Corp.), when it was little more than a business plan, I am amazed to think how far we have come. To put 4,000,000,000 km2 of coverage into perspective, our archive now contains enough imagery to cover the globe's landmass 27 times over!

In this imagery archive is practically every building, every car, every ship, every port, every house, every glacier, every mountain, hill and river on the Earth; it is as if we have a time machine with which to view our rapidly changing planet.
The progression of imaging of our Earth.
(Left) Pale Blue Dot—taken from the edge of our solar system by the Voyager spacecraft
(Center) The Blue Marble—taken by the Apollo 17 crew
(Right) A DigitalGlobe WorldView-2 image of the Golden Gate Bridge.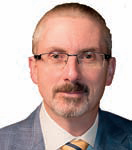 With our current five satellite constellation, we are adding a billion km2 every year to our imagery archive, an area we expect to increase even further with the launch of WorldView-3 next year. I look forward to seeing what the next 4 billion will bring, though this time it will take a lot less than 21 years!
Blog by Dr. Walter Scott, Founder and CTO, DigitalGlobe
* * * * * * * * *

GVF + PTC'14—More To Hawaii Than Just The Beaches
The Global VSAT Forum (GVF) has officially announced its support of PTC'14, Asia-Pacific's annual Pacific Telecommunications Conference.
Now in its 36th year, the annual conference is a strategic springboard for the global telecommunications industry. The Conference provides all attendees with a three-day platform to focus on planning, networking, and discovering what the new year will bring. PTC'14 will feature speakers such as:
• Jonathan Atkin, Managing Director, RBC Capital Markets
• Margaret Dawson, VP of Product Marketing + Cloud Evangelist, HP Cloud Services
• Kireeti Kompella, CTO, PSD, Juniper Networks
• Om Malik, Founder + Senior Write, GigaOM
• Robert Pepper, VP, Global Technology Policy, Cisco
• Jayshree Ullal, President + CEO, Arista Networks
• Jeffrey Voas, Computer Scientist, National Institute of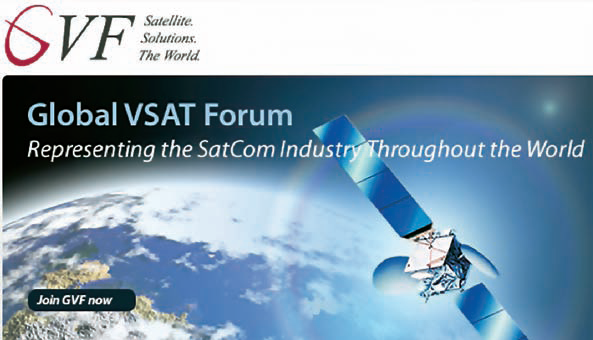 Standards and Technology
• David Bernstein, Managing Directory, Cloud Strategy Partners
• Hossein Eslambolchi, Chairman + CEO, 202 Venture Partners
• Maribel Lopez, Principal + Founder, Lopez Research
• Surya Panditi, SVP + GM, Service Provider Networking Group, Cisco
• Lew Tucker, VP + CTO, Cloud Computing, Cisco
• Jason Verlen, Director, Product Strategy + Management, Predictive Analytics + Big Data, IBM Software Group
• Christopher Yoo, John H. Chestnut Professor of Law, Communication, and Computer + Information Sciences, University of Pennsylvania Law School
A decade and a half into the new millennium, the world is experiencing accelerating evolution and revolution, disruptive innovation and shifting alliances, new paradigms, and new threats and opportunities.
* * * * * * * * *
NASA—Suomi NPP's Plume Pounce
Shortly after dawn on February 15, 2013, an 18-meter-wide (59 foot) meteor screamed into Earth's atmosphere at 18.6 kilometers per second (41,600 miles per hour). Burning from friction with the air, the 11,000-metric-ton space rock exploded 23.3 kilometers (14.5 miles) above Chelyabinsk, Russia. The explosion released 30 times more energy than the atomic bomb that destroyed Hiroshima.
Some of the surviving pieces of the Chelyabinsk meteor (or bolide) fell to the ground near Chebarkul, Russia. But the explosion also injected hundreds of tons of dust into the stratosphere, allowing a NASA-NOAA satellite to make unprecedented measurements of a thin but cohesive and persistent dust belt.
"We wanted to know if our satellite could detect the meteor dust," said Nick Gorkavyi, an atmospheric physicist at NASA's Goddard Space Flight Center who grew up in Chelyabinsk. "Indeed, we saw the formation of a new dust belt in Earth's stratosphere, and achieved the first space-based observation of the long-term evolution of a bolide plume."
About 3.5 hours after the meteor explosion, the Suomi National Polar-orbiting Partnership (Suomi NPP) satellite flew over the area and detected a plume high in the atmosphere. The limb profiler instrument in the Ozone Mapping Profiling Suite (OMPS) sensed a mass of aerosols at an altitude of 40 kilometers (25 miles) and moving east at more than 300 kilometers (190 miles) per hour. The cross-section above shows the level of aerosol extinction, or how much the dust and debris blocked sunlight.
On February 16, 2013, OMPS detected the plume continuing its eastward flow and reaching the Aleutian Islands. Larger, heavier particles began to lose altitude and speed, while their smaller, lighter counterparts stayed aloft and retained speed—consistent with wind speed variations at the different altitudes. By February 19, the faster, higher portion of the plume had snaked its way entirely around the northern hemisphere and back to Chelyabinsk.
Building on these initial, direct measurements, Gorkavyi and colleagues combined their data with a series of atmospheric models to simulate how the plume from the explosion would evolve as the stratospheric jet stream carried it around the Northern Hemisphere. The model simulations agreed with the observed evolution of the plume. And indeed the plume's evolution continued: at least three months later, a detectable belt of meteor dust was still swirling around the planet, according to OMPS measurements. To view an animation of the meteor-dust model, visit the NASA homepage.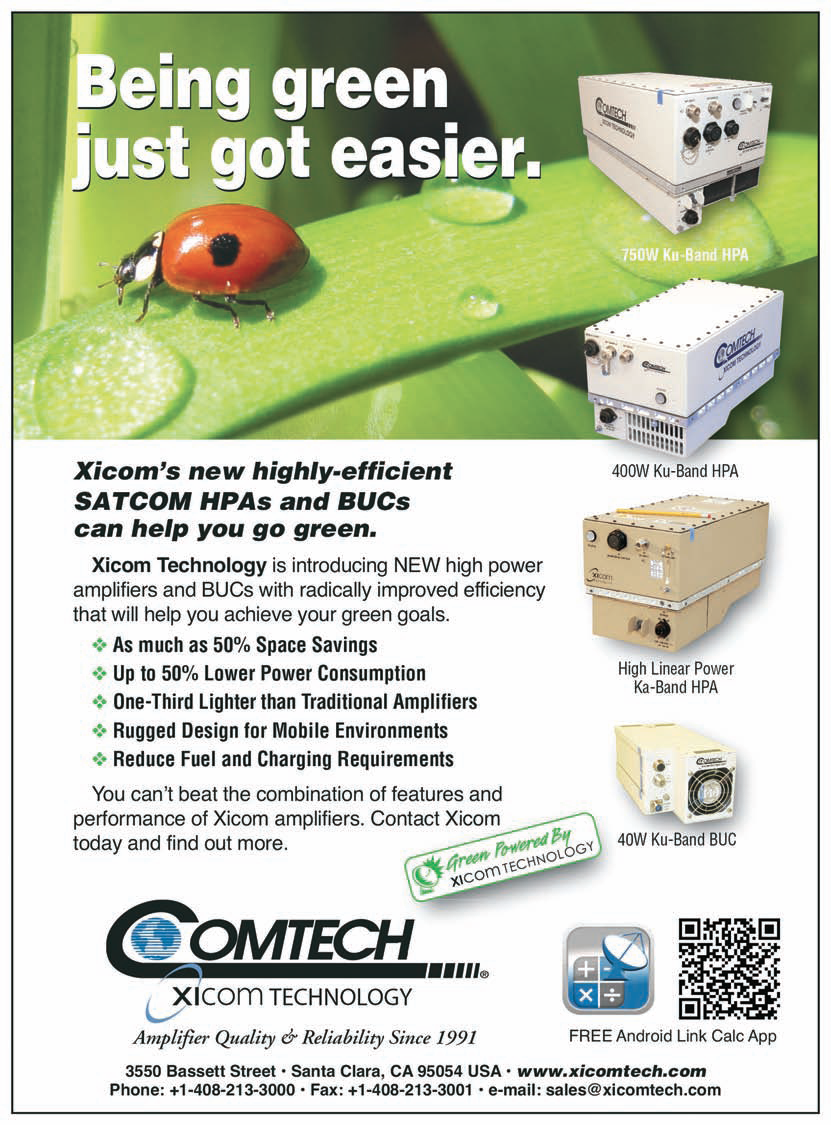 NASA Earth Observatory image by Jesse Allen, using OMPS data from the Suomi National Polar-orbiting Partnership. Suomi NPP is the result of a partnership between NASA, the National Oceanic and Atmospheric Administration, and the Department of Defense. Caption based on a story by Kathryn Hansen, NASA Earth Science News Team. Instrument: Suomi NPP - OMPS
* * * * * * * * *
IFEN + WORK Microwave—An Upscale Update
IFEN, in partnership with WORK Microwave, have released software update V.1.9 for their NavX®-NCS GNSS multifrequency simulator product line.

Leveraging new features and functionalities, users have the flexibility to support a wide range of constellations, frequencies, and channels for research and development of GNSS safety and professional applications, as well as system integration and production testing of mass market applications, such as automotive satellite navigation, mobile phone applications, chipsets, and handheld personal navigation devices. A new key enhancement to the NavX-NCS solution is comprehensive support of China's BeiDou-2 navigation satellite system. By enabling real-time simulation of second-generation BeiDou satellite signals, also referred to as BeiDou-2, NavX-NCS expands a user's GNSS signal capability beyond GPS, Galileo, GLONASS, and SBAS constellations.
A powerful new multi-user functionality enables the simulation of up to four different users, or one user with up to four antennas, in different locations simultaneously. Possible use scenarios include simulating a static user such as a reference station at the same time as a roving user, or simulating multiple docking maneuvers on an oil rig. In addition, the NavX-NCS GNSS simulators now include a new 6DOF functionality that makes it possible to simulate six degrees of freedom (three dimensions of space plus yaw, pitch, and roll). This allows even more true-to-life simulations of ships, airplanes, and cars. A new monitoring widget makes it easier to monitor the current state of simulation.
Optimized to perform advanced lever arm calculations, the NavX-NCS GNSS simulators ensure accurate navigation for users. In simulation environments where the antenna is not located in the center of the moving object, such as the external of an airplane wing, lever arm calculations compensate for the fact that acceleration and GPS measurements are not made at the same point. By calculating the lever arm measurement between the PAR antenna and GPS position reference for every epoch of observation, this new feature guarantees that the most accurate signal simulation is achieved.
The NavX-NCS GNSS simulators are available in Professional and Essential versions, both now optionally Export License-Free (LF), speeding up the approval process and delivery time to users abroad. With the Export LF version, users can now limit the simulated user velocity of their simulator equipment to 600 meters per second, eliminating the need for an export license. If an export license should be applied for and be granted later on, it is also upgradeable to a full version meaning the simulation of higher user velocities will be available.
All NavX-NCS GNSS simulators feature up to nine L-band frequencies and 108 channels, offering users more than twice the number of channels compared with standard GNSS simulators. The platform includes a two-year maintenance contract, the broadest range of frequencies and satellite navigation systems per chassis, as well as the flexibility for users to easily install software updates when they become available, making it the most cost-effective multi-GNSS simulator available today.
* * * * * * * * *
Inmarsat + Volvo Ocean Race—Over The Oceans With Support
The Volvo Ocean Race 2014-15 will be the most digitally connected around-the-world race in history, featuring the first purpose-built, one-design racing boat geared for 24/7 satellite communications to an audience of tens of millions.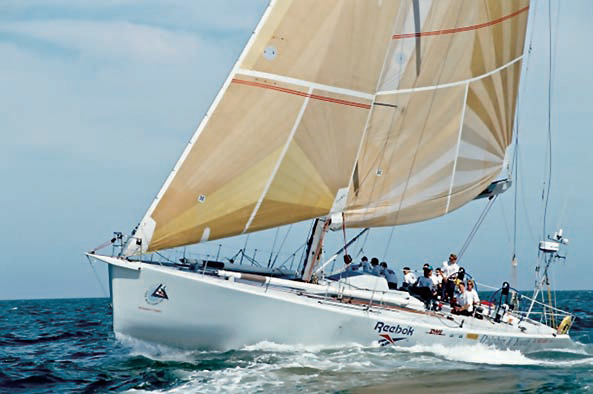 Inmarsat has again been selected as the Race's official Satellite Communications Partner, providing global broadband data and voice communication services for the competitors and Volvo Ocean Race's support teams. Working with the Volvo Ocean Race for a fourth consecutive edition, Inmarsat's award-winning global satellite network will be responsible for delivering cutting-edge safety services, vessel tracking capabilities, audio and video communications and social media access during the nine-month competition.
Each yacht will have a trained Onboard Reporter (OBR), who will be responsible for delivering multiple hours of broadcast and digital content daily during the course of the race. More than 2,000 applications are currently being considered by Volvo Ocean Race for the OBR roles.
Knut Frostad, CEO of the Volvo Ocean Race which celebrates its 40th anniversary in September, said, "Inmarsat performed flawlessly over the last three editions and we are sure they will do so again with a boat which has been purpose-built with communications very much in mind. We look forward to Inmarsat making this the most watched and most connected yacht race in the world aimed at a new online audience of people who simply love the kind of life-at-the-extreme excitement we serve up day in day out."
For the 2014-15 edition, Inmarsat will supply the network and satellite services for the FleetBroadband 500 (FB500), FleetBroadband 250 (FB 250) and Inmarsat C safety services and tracking devices on board the new one-design Volvo Ocean 65 race yachts.
FB500, Inmarsat's flagship maritime service, delivers an always-on connection of up to 432kbps for applications such as email, Internet access, real-time electronic charts and weather reporting. FB500 also features streaming IP with guaranteed connection rates of up to 256kbps available on demand, for live applications such as high definition video streaming.
"The Volvo Ocean Race is the fastest, toughest and most technically advanced around-the-world yacht race. This is why the race organizers needed to ensure that the event was supported by the most advanced and reliable satellite communications available. They therefore selected Inmarsat again as an Official Race Partner for the 2014-15 edition, which is the fourth time in a row we have supported this world famous competition," said Rupert Pearce, CEO of Inmarsat. The Volvo Ocean Race is not just one of the world's most exciting adventures but the perfect test bed to showcase the capabilities of Inmarsat's global network to power voice and data connectivity from the most remote and inhospitable locations on Earth."
In addition to Inmarsat C safety services and tracking devices, each of the race yachts will carry an IsatPhone Pro satellite phone in their liferaft packs. On shore, Volvo Ocean Race's support teams will be equipped with Inmarsat's BGAN land terminals, enabling them to set-up a full broadband communications suite at every port the race visits. Using BGAN, the support teams will be able to stay connected to the race crews wherever they are on an ocean.
Volvo Ocean Race website: http://www.volvooceanrace.com/
Inmarsat FleetBroadband: http://www.inmarsat.com/services/fleetbroadband
* * * * * * * * *
Thales Alenia Space + Visiona—Satellite Creation
French-Italian group Thales Alenia Space (TAS) has won a contract worth about 300 million euros ($400 million) to build a satellite for Brazil's developing space program.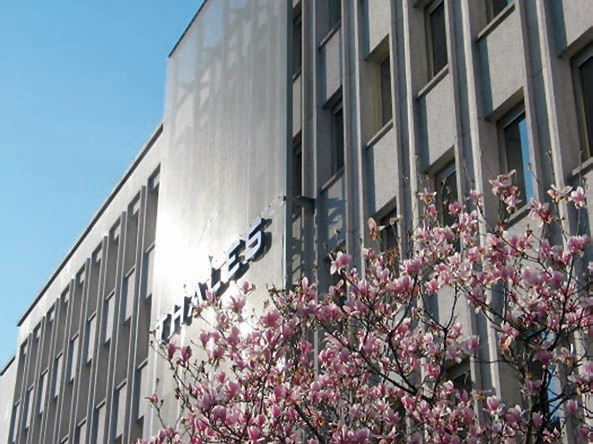 The order, placed by Visiona, jointly owned by Brazilian airplane maker Embraer and telecom provider Telebras, is for a geostationary satellite for civil and military use.
Telebras said that the satellites, "high-speed Internet will be extended to the entire nation, and will ensure the sovereignty of its civil and military communications".
Arianespace has been selected to launch the satellite. The deal also allows for a transfer of technology between TAS and Brazil, making TAS the preferred industrial partner in building up Brazil's space program.
A spokesman for TAS said that under the agreement, the company will handle telecommunication processes as well as meteorology and Earth observation.
At the end of June, TAS chief executive Jean-Loic Galle said that Brazil planned to boost its program with 12 meteorology and observation satellites and up to three additional telecommunications satellites in the next decade.
At the time, he said local authorities planned to spend $8.0 billion (6.0 billion euros) on the project.
* * * * * * * * *
International Launch Services—Anomaly Investigation Concluded
The ILS Failure Review Oversight Board (FROB) concluded its review on August 13th. The review concurred with the conclusions of the Russian State Inter-agency Commission on the root cause and the associated corrective action plan of the July 2, 2013, Proton M/Block DM mission failure with three GLONASS navigational satellites for the Russian Federal Government.

The members of the FROB agreed with the findings of the Russian investigation that the root cause of the failure was due to the improper installation of the three yaw angular rate sensors located on the Proton launch vehicle, which caused the vehicle to deviate from its flight path shortly after lift-off.
"We very much appreciate the time, effort and participation of our customers, the insurance underwriters and technical experts in the FROB process. They worked tirelessly with us to ensure that the review was conducted thoroughly. As we work towards the return to flight of the Proton vehicle, we thank all of our customers for their continued support," said ILS Vice President of Programs and Operations, John Palmé.
The ILS Proton return to flight mission will be the Astra 2E satellite for SES on September 15, 2013. The scheduling of the remainder of the ILS Proton near term manifest for 2013 is currently being determined.
* * * * * * * * *
University of Stuttgart—Laptops To Fly Higher
One of the fastest and most compact satellite computers in the world has been developed by students at the University of Stuttgart in Germany and will be sent into space next year on a commercial rocket.
The computer is part of a small, 130kg satellite dubbed the "Flying Laptop," which is being developed by more than 50 students and professors at the university's Institute of Space Systems. Starting in the autumn of 2014, the satellite is to record shipping movements and measure vegetation with its three camera systems and will also test new technologies under space conditions.
The university noted that the instrument's maneuverability would enable it to photograph vegetation from various angles, thereby enabling research concerning the condition of plant life on the Earth.
While proven computers and older models are generally used in commercial aerospace projects, the Stuttgart satellite computer is state of the art, the university said, suitable for small technology satellites, for example, from the European Space Agency.
The project was launched in 2004 and has received more than 1 million euros in funding. A government agency has granted 800,000 euros ($A1.18 million) to pay a rocket company to move the Flying Laptop into orbit.
* * * * * * * * *
NASA—A Golden Anniversary + Golden Opportunities Recalled
Fifty years in an industry that is still evolving sees this structure as the homebase for prepping spacecraft for launches that send satellites soaring.
NASA's Kennedy Space Center, Florida. Construction of the Vehicle Assembly Building, or VAB, at NASA's Kennedy Space Center in Florida began a half-century ago this summer. After serving through the Apollo and Space Shuttle Programs, the mammoth structure now is undergoing renovations to accommodate future launch vehicles and to continue as a major part of America's efforts to explore space for another 50 years.
Construction began with driving the first steel pilings on August 2, 1963. It was part of NASA's massive effort to send astronauts to the moon for the Apollo Program.
Altogether, 4,225 pilings were driven down 164 feet to bedrock with a foundation consisting of 30,000 cubic yards of concrete. Construction of the VAB required 98,590 tons of steel.
When completed in 1965, the VAB was one of the largest buildings in the world with 129,428,000 cubic feet of interior volume, and covers eight acres, is 525 feet tall and 518 feet wide.
To accommodate moving, processing and stacking rocket stages, 71 cranes and hoists, including two 250-ton bridge cranes were installed. On the east and west sides are four high bay doors, each designed to open 456 feet in height allowing rollout of the Apollo/Saturn V moon rockets mounted atop launch umbilical towers.
The VAB was constructed 3.5 miles from Launch Pad 39A and 4.2 miles from Launch Pad 39B. A pair of crawler-transporters, among the largest machines ever built to move on land, carried the assembled rockets to the pads. After the conclusion of Apollo in the 1970s, the building was refurbished to accommodate the space shuttle. Inside the VAB, the shuttle solid rocket boosters were stacked atop a mobile launcher platform.
The external fuel tank was attached between the two boosters and the shuttle mounted to the tank. Following three decades of flight, the shuttle was retired in 2011.
Modifications of the VAB are underway to support the Space Launch System (SLS) and Orion spacecraft, which also will result in the ability to process multiple launch vehicle types. SLS will be the agency's advanced heavy-lift launch vehicle providing a new capability for human exploration beyond Earth orbit. However, NASA also is partnering with private industry on launch vehicle and spacecraft development options for taking astronauts to low-Earth orbit and the International Space Station.
Last year shuttle-era work platforms were removed from the VAB's High Bay 3 as a project of Ground Systems Development and Operations, or GSDO, to accommodate the SLS heavy-lift rocket.
According to Jose Lopez, the VAB senior project manager in the Vehicle Integration and Launch Support Branch of GSDO, the changes are part of a centerwide modernization and refurbishment initiative in preparation for the next generation of human spaceflight.
Lopez noted that some of the utilities and systems scheduled for replacement at the VAB have been used since the facility was originally built.
This initial work is required to support any launch vehicle operated from Launch Complex 39 and will allow NASA to begin modernizing the facilities while vehicle-specific requirements are being developed.
Plans for 2014 include awarding the construction contract for new access platforms, including structures and systems required for the SLS.
Some of the current work has included removal of over 150 miles of obsolete Apollo- and shuttle-era cabling. This will make room for installation of more efficient, state-of-the-art command, communication, control and power systems needed to perform testing and verification prior to the SLS and other rockets being rolled out to the launch pad.
As plans move ahead to outfit the VAB with the new infrastructure, code upgrades and safety improvements, the building will continue in its role as a central hub for the Florida spaceport well into the future.
Story by Bob Granath
* * * * * * * * *
NewSat Limited—Mining The Diggers + Dealers Event
Almost 2,000 delegates converged on Australia's mining capital Kalgoorlie recently for Diggers and Dealers 2013. The event highlighted a focused optimism for Australia's resources growth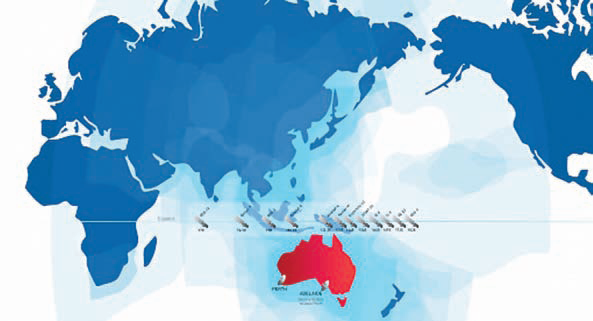 This event was a perfect opportunity for NewSat to announce that the launch of satellite Jabiru-2 is not far away. Expected in orbit late 2013, Jabiru-2 is focused on the communication requirements of the Australian resource industry. NewSat's Senior Vice President of Global Sales, Andrew Matlock who was in Kalgoorlie for the three day event commented, "we are very excited by Jabiru-2 as it has fresh capacity over Australia. Providing for mobile exploration and larger bandwidth application requirements, Jabiru-2 will help to support the ongoing operations of the Australian mining sector".
NewSat's new Ku-band satellite Jabiru-2 will deliver further enhanced coverage at 216 MHz capacity to satisfy the demanding communication requirements for resource projects in and around Australia. Jabiru-2 is designed specifically for key resource regions in the Pilbara, Kimberley, North West Shelf and Timor Gap. The availability of high-powered satellite capacity, which will provide more efficient solutions to support large bandwidth applications over these hot zones, is essential for the operational efficiency, employee productivity and future evolution of the resource industry.
Jabiru-2 further strengthens NewSat's position as the leading satellite communications company servicing the mining and exploration sector. NewSat's recent developments including their new satellite trailer infrastructure, are transforming remote mine site operations, particularly in the current industry environment with increasing cost pressures and growing demand for operational efficiency.
One of the most common challenges mining companies are faced with is the delivery of communications and logistics to their remote and mobile teams. With communications of critical importance for operational efficiency as well as the safety of all personnel on and off-site, satellite technology provides the solution with fixed and mobile high-speed Internet, voice, video and data for end-to-end communication in and around mine sites.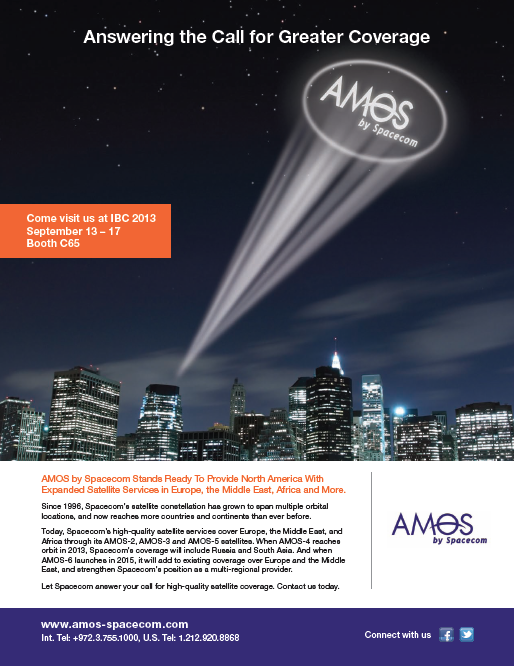 NewSat provides a range of VSAT services including the new satellite trailers that can be deployed almost anywhere, making them ideal for business continuity and connectivity in remote, hard to reach locations or temporary sites. The satellite trailers provide maximum flexibility and are built for off-road endurance. They are self-contained quick deploy communication units that can be towed anywhere, establishing instant broadband connectivity within minutes.
From the event, Andrew described why infrastructure developments and Jabiru-2's "new" capacity are so important for the Australian mining industry, "with 'brownfield' investment on the rise, the ability to extend communications is essential. Auto-tracking satellite trailers equipped with wireless networks, voice services and job-specific technology enable small teams to extend their area of operation, without losing the technological edge. Reliably mobile, NewSat understands and provides flexible, secure and efficient connectivity through all stages of mine site evolution from exploration and frequent site relocations to construction and established operations".
Satellite communications has played an increasingly important role in remote site evolution; from initial mobile exploration to complex mine site operations. Satellite communication infrastructure supports mining operations from on-site office requirements and welfare services, to remote asset monitoring to backup and safety systems. Never before has the need to communicate in real-time been more important and satellite has evolved with the requirements of today's resources companies.
NewSat has already partnered with one resource company, Atlas Iron, who are an independent Australian iron ore company based in Western Australia. NewSat are providing Atlas Iron exploration teams with satellite communications trailers that deliver instant mobile broadband whenever and wherever their assignments may be. The satellite trailers give Atlas Iron teams the freedom to tow their communications infrastructure for immediate connectivity at various stages of mine-site exploration and construction. The VSAT dish readily deploys and aligns with the relevant satellite, providing instant connectivity including Internet connectivity, real-time data transfer, video conferencing and information-sharing, thus maximizing efficiencies in iron-ore discovery.
Andrew also highlighted the new Australian mining landscape as observed at Diggers and Dealers 2013, "The recent investment slowdown in the Australian resources market has resulted in significant cuts in exploration spend and mining operations. The mining industry requires communications that meet their growing demand for cost effective, uninterrupted connectivity. NewSat's proven track record in the resources sector of supporting small and large mining projects is about flexible and reliable satellite solutions that are specifically designed for remote locations, ensuring the safety of all personnel on and off-site and optimizing productivity".
* * * * * * * * *
Sentech—Sending Vivid Signals
Government signal distributor Sentech is planning to launch a free-to-air satellite TV service based on its Vivid platform. This is according to a well-placed industry source. Sentech is a State Owned Enterprise (SOE) operating in the broadcasting signal distribution and telecommunications sectors and reporting to the Minister of Communications.

These plans follow news that E-tv sister company Platco Digital has plans to launch a subscription-free, high definition (HD) satellite TV service, which appears to have lit a fire under Sentech. According to an industry source with knowledge of the project, government signal distributor Sentech is also planning to launch a free-to-air satellite TV service. Sentech already operates a free-to-air satellite TV service called Vivid, but it is understood that state-owned company wants to relaunch the platform, quite possibly under a new name.
Curiously, the industry source said that Sentech is aiming to launch towards the end of September 2013, a few days before Platco's OpenView HD is scheduled to launch.
Sentech has plans to launch video on-demand, mobile, and personal video recording functionality next year (2014), the source said.
Sentech was asked about its free-to-air satellite plans, but declined to answer questions about it. The state-owned signal distributor said it would be releasing a statement on the matter soon.
* * * * * * * * *
Bridge Technologies—Breaking With Tradition
At IBC 2013, Bridge Technologies is launching Objective QoE, a new monitoring technology for Quality of Experience (QoE) monitoring.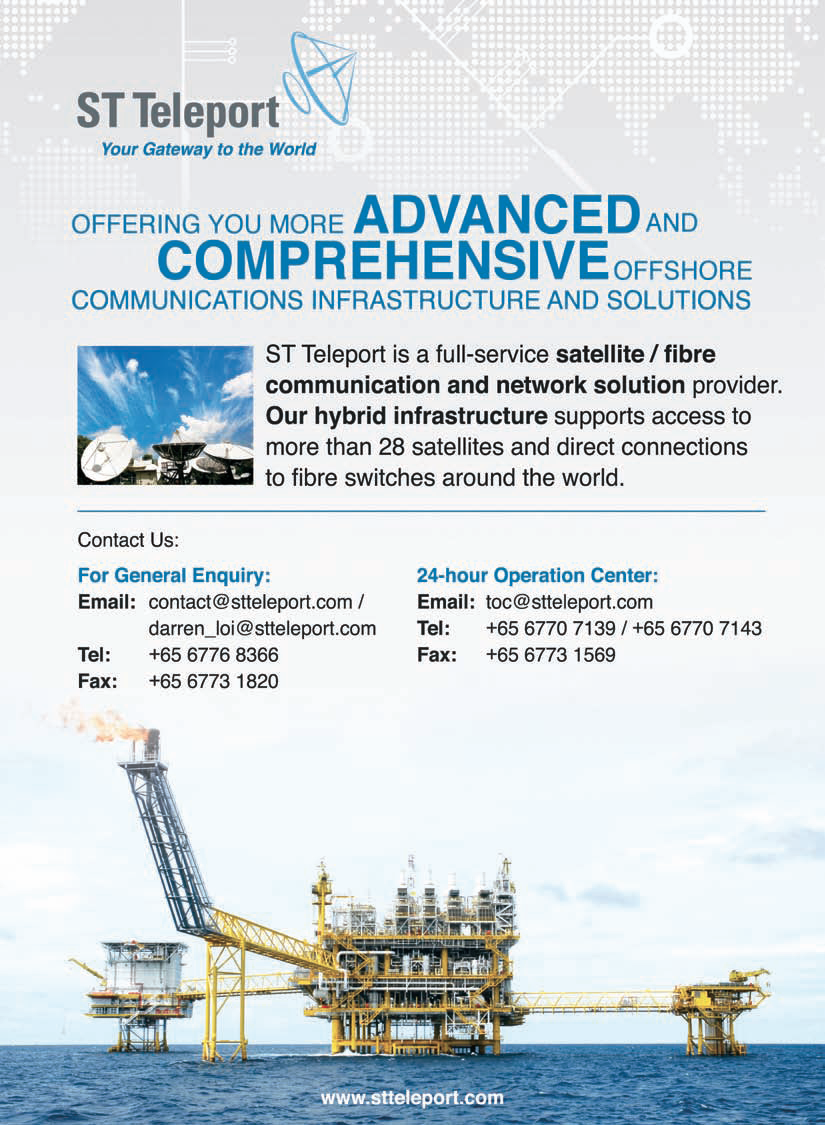 In a break with tradition, Objective QoE eschews the conventional approach to QoE monitoring, by using only criteria that are appropriate to broadcast and digital media delivery. Objective QoE monitors a range of errors that typically occur in media delivery, including audio silence, color freezes, color black, and freeze frames, to detect failures affecting quality of experience. This contrasts with the traditional approach taken in many QoE systems, which are based on criteria derived from telephony, such as MOS (Mean Opinion Scores) and arbitrary values such as 'bluriness'.
"The problem with QoE monitoring to date is that it has been highly subjective, and therefore less useful than it should be," said Simen Frostad, chairman of Bridge Technologies. "Using MOS to evaluate video delivery does not provide a precise or valuable assessment of QoE. Based on MOS and 'bluriness', a full HD transmission of the Superbowl would score highly, while a transmission of Casablanca—in black and white, and with the blur and scratches of an old movie—would score badly. Objective QoE provides a far superior solution that actually delivers data and alerts that media operators really need."
Bridge Technologies' Objective QoE is an agile, view-anywhere solution that fits any monitoring strategy thanks to the capabilities of the new VB288, an advanced server-based content extraction system with virtual videowall displays giving operators visual QoE verification of large numbers of HD channels simultaneously, from any location. Content extraction can also be implemented on individual Bridgetech probes or groups of probes with the new content extraction software option, to provide additional QoE monitoring of local terrestrial and unencrypted satellite services.
* * * * * * * * *
SpaceX + NASA—Dragon Determination
NASA Commercial Crew Program (CCP) partner Space Exploration Technologies (SpaceX) recently reviewed the systems critical to sustaining crews in orbit and returning them safely to Earth aboard the company's Dragon spacecraft.
SpaceX is one of three commercial space companies working under NASA's Commercial Crew Integrated Capability (CCiCap) initiative to develop spaceflight capabilities that eventually could provide launch services to transport NASA astronauts to the International Space Station from U.S. soil.
During the preliminary design review at SpaceX headquarters in Hawthorne, California, company engineers presented NASA representatives and aerospace industry experts detailed analyses of Dragon systems critical to keeping crews safe in orbit and during re-entry operations.
From basic life support functions, including pressurizing Dragon with breathable air, to stocking the capsule with enough food and water for as many as seven crew members, the spacecraft must be designed to protect humans in the harsh conditions of space. Company designers and NASA engineers dissected the plans carefully to make sure no details were overlooked.
"NASA has learned a lot about keeping our astronaut crews safe throughout a mission, and we don't want those lessons to be forgotten," said Ed Mango, NASA's CCP manager. "So, we're sharing a lot of what we already know, and the company is adding its own innovations to suit its needs and meet its challenges."

The review detailed equipment and software aboard Dragon that would help guide crews to the International Space Station for rendezvous and docking operations. This included discussion on SpaceX's planning for software code which, in this modern era of spaceship design, just as critical as the hardware design. The company also described how the spacecraft will be operated both by its onboard crew and by ground controllers.
While SpaceX works to further develop its crewed Dragon spacecraft, it also is preparing for the upcoming launch of the third of at least 12 cargo missions to the space station with a remotely controlled Dragon under NASA's Commercial Resupply Services contract.
The review was the seventh milestone for SpaceX under CCiCap. The company is on track to complete all 15 of its CCiCap milestones by the summer of 2014. All of NASA's industry partners, including SpaceX, continue to meet their established milestones in developing commercial crew transportation capabilities.
* * * * * * * * *
EMC—Nothing Pending About This Patent
Global (VSAT) satellite and terrestrial connectivity provider, Emerging Markets Communications® (EMC) announced today that the U.S. Patent Office has granted the company its 17th patent, extending EMC's portfolio of value-added services to its customers.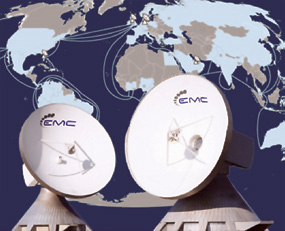 Launched in 2011, EMC's HD Connect Satellite service is a breakthrough in tele-presence and videoconferencing, enabling high quality, cost-effective, collaboration between businesses in the most remote and harsh locations in the world.
"EMC is continually focused on developing innovative, patented, technology to give our customers the flexibility, scalability and communications performance to improve productivity," said Abel Avellan, CEO, Emerging Markets Communications. "Many of our customers are operating in rural, high-risk areas that prevent safe travel and collaboration between key executives and decision makers. HD Connect tele-presence provides a cost-effective alternative to traveling hard-to-reach areas with a high quality experience."
HD Connect customers include global enterprises, oil and gas companies, governments, and NGOs operating in Africa, Middle East, Asia and South America.Historically, video conferencing and tele-presence services were expensive and performed poorly over satellite. This patented technology solves the traditional challenges associated with using video over satellite, delivering high quality, low jitter and packet loss, connections with a steady latency for an excellent, unparalleled video conferencing experience.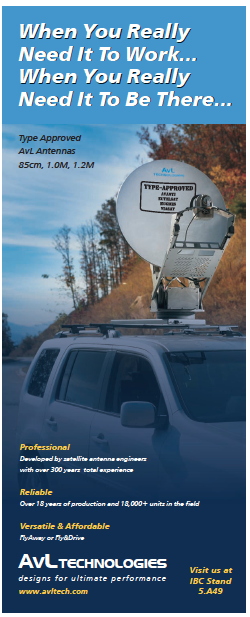 The patent number 8,384,758 is for "video management system over satellite" and is described as a system that dynamically allocates satellite bandwidth and other network resources to establish a high definition video conferencing call, on-demand.
HD Connect Tele-Presence Enables:
• Availability: Secure, mission-critical, end-to-end high quality video communications deployable anywhere on the planet.
• Affordability: A revolutionary 'pay as you go' service where users only pay for the bandwidth that is used, packaged with bundled hours of monthly usage.
• High Quality Performance: Low jitter, low packet loss with predictable and steady latency for excellent videoconferencing experiences
• Ease-of-Use: Delivered via a browser in bandwidth multiples of 1MB and 5MB, the user simply goes to a portal, turns on the system and operates the videoconferencing system
• Speed of Service: Circuit turn-on takes less than 30 seconds
• Single Vendor: Providing customers the ability to interact with just one vendor to reach over 140 countries eliminates the need to depend on the local infrastructure for power and communications outside the region. Since EMC owns the entire network, EMC is a single solution provider for all satellite-served areas.
Emerging Markets Communications® is a mission-critical, network services provider for global organizations with connectivity requirements in the most remote and/or challenging areas of the world, in air, on land or sea, including Africa, the Middle East, Central Asia, Pacific Islands, Asia, Central and South America. The company operates in 140 countries, with 27 global field support centers and wholly-owned infrastructure of teleports and terrestrial pops in US, Europe and Africa.
Emerging Markets Communications® is ISO 9001 certified and is the only provider to deliver a fully integrated, end-to-end hardware solution, with 27 support centers to guarantee maximum uptime of mission-critical applications and record maintenance services.
* * * * * * * * *
Yahsat + Global Telesat—Access For Angola
Al Yah Satellite Communications Company, Yahsat, has further strengthened the availability of its flagship service YahClick, an affordable, high-speed satellite broadband Internet service, in the Republic of Angola through a new partnership with Global Telesat, the country's established satellite telecoms provider.
Experts in satellite communications within the Republic and the wider African market, Global Telesat will distribute YahClick across the country via two main distribution channels, namely Electrix to target home users and Multitel to targeting businesses. Global Telesat will offer cost effective YahClick service plans to suit both home and business users in urban, rural and remote locations to boost their access to a high speed and reliable Internet connection.
YahClick is designed to provide satellite broadband Internet to everyone and is set to open new business opportunities and connectivity to a wide range of industries, NGOs, government, educational organizations and home users throughout its coverage area by providing reliable, high-bandwidth Internet connectivity to urban, rural and even remote communities.
Global Telesat will offer the YahClick service and local support services to address the specific needs of business, government organizations and home subscribers. Users, including those in underserved and un-served areas, will now be able to instantly connect to the satellite broadband Internet via a small satellite dish and modem that can be pre-ordered through Global Telesat. The service is available in Angola with no further infrastructure requirements.
YahClick is beamed through Yahsat's second satellite Y1B satellite, the first satellite in the region to offer Internet connectivity through Ka-band multi-spot beams, providing a greater level of overall efficiency and cost-effective broadband solutions.
* * * * * * * * *
Space Foundation—Lifetime Achievement Award Nominations
The Space Foundation is now accepting nominations for its highest honor, the annual General James E. Hill Lifetime Space Achievement Award.
Honoring its late, long-time chairman, Gen. James E. Hill, USAF, Ret., the award recognizes outstanding individuals who have distinguished themselves through lifetime contributions to humankind through exploration, development and use of space, or through use of space technology, information or resources in academic, cultural, industrial or other pursuits of broad benefit to humanity.
Nominations must be received by September 30, 2013, and the award will be presented at a special luncheon during the Space Foundation's 30th Space Symposium, at The Broadmoor Hotel in Colorado Springs, Colorado, in May 2014.
The 2013 award was presented posthumously to two former NASA astronauts—Neil A. Armstrong and Sally K. Ride, Ph.D.
Any person may nominate a candidate for the award, with the exception that individuals may not nominate themselves. The nomination criteria must meet at least two of the following measures:
• Significantly advanced the state-of-the-art of space technology
• Significantly advanced humankind's understanding of space or space technology
• Significantly contributed to public understanding of, or support for, space endeavors
• Significantly and positively shaped governmental policy toward space
• Effectively interpreted, through visual or other communicative arts, the majesty and importance of space
• Effectively provided—by management, advocacy or design—significant, enduring or crucial space systems or infrastructure
• Effectively employed space technologies, research systems, or space-derived data to improve the human condition through the artistic, scientific or humanistic endeavor
The mission of the Space Foundation is "To advance space-related endeavors to inspire, enable and propel humanity." Nominees must exemplify the Space Foundation mission by meeting at least three of the following criteria:
• Has written or published papers, textbooks, articles, etc., relating to the exploration, development or utilization of space, or has spoken in public forums such as conferences and symposia
• Has been active in promoting and disseminating information about space exploration, development or utilization through any medium
• Has been active with non-space-related groups -- whether professional, fraternal, industrial, academic or community based—resulting in a transfer of space knowledge to other professions or groups
• Has been active in community or public service not related to normal job responsibilities
• Has volunteered or otherwise contributed significant or extended effort on behalf of the Space Foundation and its mission
Submit a nomination in the form of a letter, not to exceed two pages, by September 30, 2013, addressed to
Elliot Pulham
Chief Executive Officer
Space Foundation
4425 Arrowswest Drive
Colorado Springs, Colorado 80907
Upon ratification by the Space Foundation Board of Directors, the honoree will be notified immediately in writing. Questions may be directed to Space Foundation Vice President—Human Resources + Administration Kathleen Vinson at kvinson@spacefoundation.org.