A formative decade has passed, during which the civilian high-resolution satellite data business has reached a critical level of maturity. The timing is auspicious, as the industry applies itself to the growing challenges of managing our world and its resources. ImageSat International is playing a key role in this trend.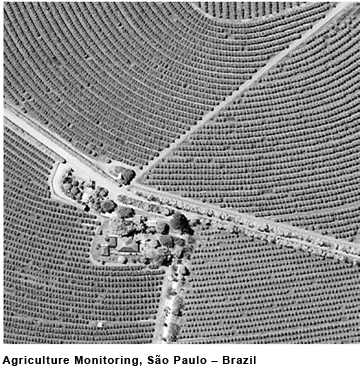 Adapting Military Technology To Civilian Needs
It was not even a decade ago when geospatial information professionals began to evaluate the possibility of augmenting their high-resolution aerial photography with data from high-resolution satellites. The United States clearly dominated the industry and set out to pave the way for global adoption of high-resolution satellite data for commercial use.
In the years since the launch of
Space Imaging
's
IKONOS
satellite (now owned by
GeoEye
) in September of 1999, we have witnessed marked improvement in the variety and competitiveness of imaging satellites. Their upgraded sensors create higher resolution imagery and they have more efficient platforms and technologically superior ground systems. The improved capabilities and compatibility of data processing software ensure that customers can concentrate more on extracting value from the data, rather than the mechanics of processing them.
While military and homeland security applications still account for the majority of commercial satellite data consumption, a vast civilian industry has emerged. Only now are we starting to tap the potential of high-resolution satellite imagery to address problems of managing our communities, our natural environment and the unprecedented pace of change experienced by both.
There has also been a significant improvement in the competitiveness of international high-resolution sensors, among them
EROS A
and
EROS B
, developed by
Israel Aerospace Industries
(
IAI
) and owned and operated by
ImageSat International
. EROS B is currently the only non-American satellite with standard, sub-meter resolution, marking the achievement of one of ImageSat's founding principles.
A Multi-Functional Power-Tool
Supported by most of the photogrammatry software in the market, including
Socet Set
,
Erdas
and
PCI
, EROS imagery is becoming a power-tool for experts who process Earth-observation data, helping to monitor and manage communities, the environment and its resources, as well as to keep abreast of the rapid changes evident worldwide.
Urban mapping is among of the fastest-growing applications of EROS imagery, providing infinite value for planning, management, compliance and change detection. With the rapid expansion of metropolitan areas, it is essential to calculate their evolution and to plan accordingly, whether for adding roadways, neighborhoods, infrastructure, public services or contingency plans. Among ImageSat's clients, for instance, are municipalities which use EROS data to monitor illegal construction through change detection.
Although
Campania
— meaning
countryside
— sounds pastoral, the Campania Region of Italy, located south of Rome, is one of the most densely-populated areas in Europe, with nearly 6 million inhabitants. The
Mediterranean Agency for Remote Sensing and Environmental Control
(
MARSEC
) initiated a program in early 2007, which employs EROS B imagery to monitor illegal construction in the most critical areas, comprising substantial percentage of the territory. By using change detection techniques, authorities in each municipality can compare new developments with their licensing authorizations to monitor and to curb this problematic trend. Forestry is also high on the photogrammetry agenda, including mapping forests for monitoring and management of growth, replanting, fire safety, regional development, wildlife and illegal logging.
ScanEx
R&D Center, a private Russian compan,y employs both EROS A and EROS B to assist in mapping and monitoring illegal logging activities in large mountainous areas that would otherwise be expensive and treacherous to monitor by aircraft or via other means. In addition, ScanEx is taking sub-meter resolution images of cities in Russia for a range of applications.
ScanEx also carried out a Project for
Ships Routing for Harp Seals
breeding zones protection in the White Sea. SCANEX Center has developed the technology for harp seals breeding zone detection using high-resolution optical images.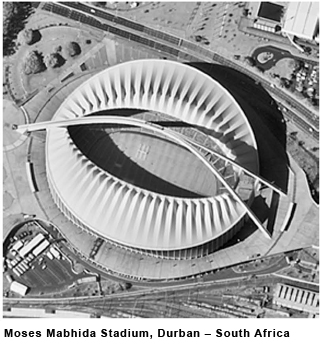 Other prevalent infrastructure projects include the planning and monitoring of gas and natural gas pipes. As countries share resources, such as electricity and water, satellite images became more and more useful for ensuring accurate implementation and security of these installations, as well as the transport of their resources.
With the rash of more than 40 instances of piracy of oil tankers, cargo vessels, and even cruise ships on the high seas in the last two years, governments and private companies may use very high resolution imagery to identify ships' locations and to continue monitoring and surveillance of the respective area, as contingency plans are set into motion.
Infrastructure planning has gained momentum during the last few years and is expected to be among the leading applications in the coming decade — particularly in the United States, where bridges have been found to be in need of urgent reinforcement, and in Europe, where the subterranean water infrastructure is so old, there are enormous problems with water loss and seepage of sewage.
Since the commencement of operation of EROS B, ImageSat has responded to increasing demand for very high-resolution satellite images for monitoring purposes. The
European Union
, the
United Nations,
and other international alliances have set regulations for their members and their beneficiaries, to ensure fairness, human rights and worthiness of funding. For instance, also using EROS B sub-meter imagery,
Amnesty International
monitors migration of refugees in Africa, in hopes of better protecting their human rights.
Following the devastating earthquakes which struck Haiti and Japan, ImageSat and its partners have provided images and processing of high resolution optical satellite Eros B to the relevant humanitarian organizations. With the integration of findings from other satellite operators worldwide, it was possible promptly to provide a quantity of data, even in the presence of the devastation of primary logistics infrastructure (airports and roads) have proven useful in the early hours after the tragic earthquake relief coordination.
With regard to all of these applications, when things go wrong — such as natural disasters, terror attacks or other tragedies — it is helpful to have baseline imagery in order to conduct disaster assessment. Change occurs fast, especially with regard to disasters; for this reason, police forces and municipalities are sharing data with the city planners and National Guard forces to ensure that all are on the same page before disasters strike.
More traditional GIS applications, including employing remote sensing for agricultural monitoring and management, continue to be in demand globally. For the past six years, the
European Commission
's
Joint Research Centre
(
JRC
) project has relied upon imagery from all major commercial sensors, including EROS A and EROS B, to image farmland across the continent, to produce orthophotos and to confirm farmers' declarations regarding growth type, volume and health of their crops.
Forging New Competencies In GIS
During the past decade, we have seen the power of satellite imaging harnessed by the military, then passed from the professional civilian market to the popular market, with
Google Earth
and
NASA
's
Visible Earth
becoming tools of the trade as well as for hobbyists.
In the coming years, greater sophistication will be achieved in regard to processing capabilities; improved interoperability of software and hardware, yielding new applications; and increased sharing of processed data, providing greater value from satellites and their data.
The Geospatial Information professionals are playing a significant role in this evolution, helping governments, private businesses and individuals to manage and protect our communities, resources and environment.
s
About the author
Rani Hellerman is Director of Business Development at ImageSat International Ltd. and has experience working with military and civilian satellite imagery data for more than 17 years.