The Hosted Payload Alliance (HPA) is a new industry trade group that was formed by leading satellite companies to advance the use of hosted payloads on commercial satellites and to create the opportunities for dialogue between government and industry on the issues affecting hosted payloads, at the policy and program level.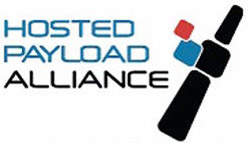 • The Steering Committee Members
• Boeing Space & Intelligence Systems
• Intelsat General Corporation
• Iridium Communications Inc.
• Lockheed Martin Space Systems
• Orbital Sciences Corporation
• SES WORLD SKIES,
• U.S. Government Solutions
• Space Systems/Loral
The
U.S. National Space Policy
published in 2010 calls for an increasing role by commercial space to meet government requirements. The policy also explicitly directs the use of non-traditional options for the acquisition of space goods and services, and cites hosted payloads as one of these non-traditional options. The policy notes that public-private partnerships with the commercial space industry can offer timely, cost-effective options to fill government requirements.
The HPA's Goals
– Serve as a bridge between government and private industry to foster open communication between potential users and providers of hosted payload capabilities.
– Build awareness of the benefits to be realized from hosted payloads on commercial satellites.
– Provide a forum for discussions, ranging from policy to specific missions, related to acquisition and operation of hosted payloads.
– Act as a source of subject-matter expertise to educate stakeholders in industry
and government.
Membership in HPA is open to satellite operators, satellite manufacturers, system integrators and other interested parties.
To obtain more of an understanding of what the HPA means to the industry, we were able to speak directly with members of the Alliance and asked each subject-matter expert the same questions regarding the Alliance. We asked members of the HPA's Steering Committee identical questions and also requested information about their backgrounds. . .
Jim Mitchell, Vice President, Boeing Commercial Satellite Services
I have spent more than 25 years in the satellite industry working at Hughes and then Boeing. Most of my focus over that time period has been on commercial satellite sales and business strategies, including product line pricing strategies, vendor financing arrangements, delivery-in-orbit contracting, and remarketing agreements. Over the past couple of years, however, my focus has been on business plans for using commercially hosted payloads to augment exiting government constellations, including Wideband Global and UHF Follow On.
Don Thoma, Executive Vice President, Marketing, Iridium, + Chairman, Hosted Payload Alliance
I joined the company in 2001 and held previous positions as executive vice president of corporate development, executive vice president of vertical markets, and executive vice president of data services. Prior to joining Iridium, I served as vice president of marketing and business development for ObjectVideo, Inc. Before that, I held various positions at ORBCOMM, ranging from senior director of transportation to founder and general manager of the vantage tracking solutions business unit and vice president of business development. Previously I was a captain for the U.S. Air Force Space Division.

Tim Deaver, Vice President, Hosted Payloads Development, SES WORLD SKIES, U.S. Government Solutions
I joined SES WORLD SKIES, U.S. Government Solutions in January 2008 (which at the time was referred to as AMERICOM Government Services) and currently serve as the Vice President of Hosted Payload Development. I lead the management of all Air Force programs and provide direct support to the Corporate Development team in their quest to find innovative ways to use commercial communication satellites to meet the needs of our U.S. Government customers. I also serve as the Program Executive for the Commercially Hosted Infrared Payload (CHIRP) program. Prior to joining SES, I served 22 years in the U.S. Air Force in various jobs closely associated with Space Systems. My career included assignments in Space Operations, Space Intelligence, Space System Acquisition and Space Policy.

David Anhalt, Vice President, U.S. Government Solutions, Space Systems/Loral
I joined SS/L earlier this year after spending seven years at Orbital Sciences Corporation and 28 years serving in the U.S. Air Force. At Orbital Sciences I was the architect and program manager for the Commercially Hosted Infrared Payload (CHIRP) flight demonstration, which is one of the U.S. government's first experiments with hosting a military payload on a commercial spacecraft.
SatMagazine (SM)
Please tell our readers why you feel hosted payloads are such an important issue?
Jim Mitchell, Boeing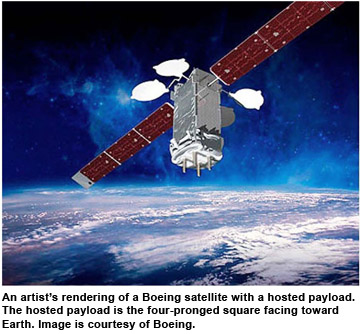 The military has several choices to meet its communications needs over time. These choices include dedicated government spacecraft, leased commercial capacity, and government payloads hosted on commercial spacecraft. The U.S. government's current demand for broadband military satellite bandwidth over time is estimated to be as much as two to three times more than will be available. The US Government already relies on commercial providers for over 80 percent of their satellite communications needs. At the same, time the defense budgets of the U.S. and our strategic allies are under pressure. In this environment commercially hosted government payloads can be an attractive part of a solution, from both a schedule and a cost perspective, particularly if the payloads are tailored to augment the existing government constellations. Where typical military satellite systems generally take up to 10 years to come to fruition, taking into account the budgeting cycle all the way through launch and start of service, a new commercial satellite can generally be competed, ordered, manufactured, launched, tested, and place into service in about three years.
Don Thoma, Iridium
Access to space is expensive, and in the current economic and political climate, federal budgets for space programs are shrinking. The U.S. Government is delaying ­— or even axing — some programs. As you know, the 2010 National Space Policy calls for the wider use of public-private partnerships with the commercial space sector to meet mission requirements that the government cannot afford to fund on its own. The document specifically cites hosted payloads on commercial satellites as a viable option. The simple fact of the matter is that hosted payloads will be the only way to fill the gap in the data from many space missions being cancelled — some of them critical to national security and the scientific community.
Tim Deaver, SES UGS
With the increasing cost of dedicated systems and declining federal budgets on a global scale, government users must look at alternatives to dedicated systems to meet the growing demand for space capabilities. In addition to providing operational capabilities, hosted payloads are a great mechanism for the development of future technologies or in risk-reduction programs. For example, the Commercially Hosted Infrared Payload (CHIRP) flight demonstration program is accomplishing 85 percent of the U.S. Air Force's stated objectives for 15 percent of the cost of building and launching their own dedicated spacecraft. The payload would not have made it to orbit if it weren't for the commercially hosted payload option.
David Anhalt, SS/L
The demand for satellite services is at an all time high, yet government spending for space-based infrastructure is expected to decrease dramatically due to budgetary pressures. Hosted payloads have the potential to provide the government with a variety of space-based capabilities including satellite communications, faster and at far less cost than if they were to procure dedicated satellites.
This approach also enables the government to disaggregate its space capabilities. A distributed architecture, with more numerous, smaller payloads on a broad range of commercial satellites increases resiliency compared to the traditional approach of relying on dedicated satellites that aggregate lots of services in one place. Disaggregation means that any kind of failure has less overall impact to the country's space capability overall. Leveraging the commercial space sector through hosted payloads makes disaggregation affordable.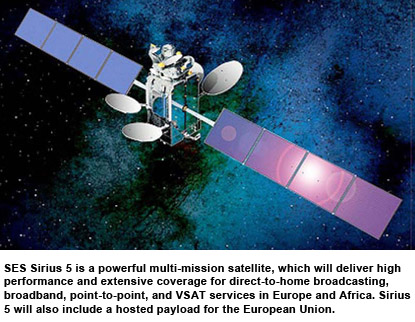 There has been much discussion of the cost savings and resiliency benefits for putting government payloads on commercial satellites, but the looming budgetary crisis in military space provokes urgent need to take action and tackle the issues that have kept this topic one that is talked about but not acted upon.
SM
Why did your company decide to join the Hosted Payload Alliance?
Don Thoma, Iridium
The National Space Policy statement is clear and direct. The devil is in the details, and implementation will not be easy. It will require a paradigm shift within the halls of government. Talking informally with other satellite companies, we realized that there is a pressing need to create awareness for the commercially available hosted payload capability across the industry, and to open better channels of communication between government and industry to enable its use. That's why we decided to form the HPA — to create a bridge between the public and private sectors in overcoming the challenges of implementing the goals set forth in the National Space Policy.
David Anhalt, SS/L
We think the Hosted Payload Alliance has the potential to dig into the issues that need to be addressed before government agencies are truly comfortable with hosted payloads. The HPA provides a neutral forum for a valuable dialog between government and private industry. The alliance is promoting discussions, ranging from policy and standards to government acquisition practices and commercial contracting.
Jim Mitchell, Boeing
The Hosted Payload Alliance is a valuable policy forum for the advancement of hosted payloads on commercial satellites. The HPA has convened members of industry to address market needs and to expand the dialogue between potential users and providers. Hosted payloads are not currently included in government roadmaps, the budgeting process, etc. That needs to change.
Tim Deaver, SES UGS
As one of the founding members of the Hosted Payload Alliance, we believe in the need for an unbiased industry consortium to help increase awareness of the advantages of hosted payloads on commercial satellites. Because there are differences between industry and government, from terminology to the way we handle and account for our money, it is critically important to educate each other so there are no preconceived notions, misunderstandings, or assumptions made about the benefits and risks associated with hosted payloads.
SM
Hosted payloads are not a brand new concept. There are precedents. Can you tell us about some of the hosted payload programs your company is involved in?
David Anhalt, SS/L
Space Systems/Loral has a lot of experience with hosted payloads from the manufacturing perspective. We have proven that technical issues are not the barrier. We built the Intelsat satellite that hosts the Internet Router in Space (IRIS), which is a Defense Department Joint Capability Technology Demonstration (JCTD) managed by Cisco and Intelsat General Corp. The satellite was launched in November 2009, and hosts the first IP router in space.
We also have a satellite under construction that will host a navigation payload which is part of the European Geostationary Navigation Overlay Service, (EGNOS), for the European Union. That satellite is expected to launch in late 2011. Additionally, we are building a commercial satellite that includes both a Ku-band and Ka-band payload for the Ministry of Communications in Qatar, which is scheduled to enter into service in early 2013.
Don Thoma, Iridium
When the Iridium constellation was launched in the late 1990s, hosted payload capacity was not designed into the satellites. Nonetheless, we have managed to repurpose some of the systems and sensors on the satellites for secondary missions. For example, we have been working closely with the Johns Hopkins University Applied Physics Laboratory and the National Science Foundation to use the magnetometers on the Iridium satellites to monitor and measure magnetic fields around Earth. This has resulted in an enormous improvement in the ability to forecast magnetic storms, which can be devastating to systems such as GPS and utility grids.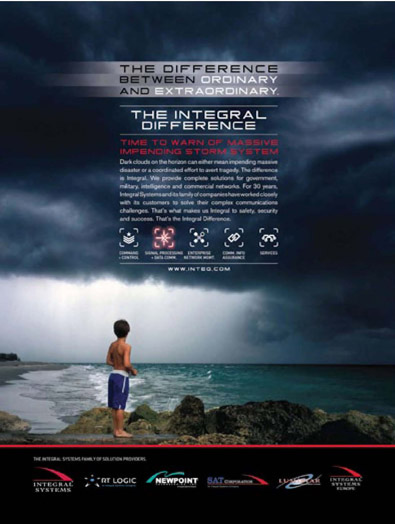 Jim Mitchell, Boeing
We have built and integrated government payloads hosted on commercial spacecraft for a variety of customers, including companies based in Australia, Japan and Brazil. In a different context, the Anik F2 spacecraft we built for Telesat included a hosted payload for Wild Blue, which they used to jumpstart their satellite broadband business in North America.
We can also point to the UHF Follow On Program, when the company helped the U.S. Navy upgrade its ultra-high frequency (UHF) satellite communications system by augmenting several vehicles to host an extremely high frequency (EHF) payload as well as the first military Ka-band payload, which has provided Global Broadcast Service capabilities since 1998.
In July 2009, Boeing announced a four-satellite contract from Intelsat; two of these satellites will incorporate hosted payloads in the UHF band. In August 2010, Inmarsat ordered three Boeing 702HP satellites, each of which will carry a secondary government oriented payload that will be part of the overall Global Xpress service offering.
Tim Deaver, SES UGS
SES currently has three active hosted payload programs for government customers. The CHIRP program is on the SES-2 spacecraft and will be launched in August 2011. Both the ASTRA 5B and SES-5 spacecraft will carry the European Geostationary Navigation Overlay Service (EGNOS) payload for the European Commission. SES is very active in discussions with several governmental agencies for future opportunities. A variety of government agencies are looking at how hosted payloads fit into their future architectures and we believe we will see many RFPs over the next few years as studies conclude and turn into acquisition programs.
SM
What are some of the mission areas that are likely candidates for hosted payloads, in your view?
Jim Mitchell, Boeing
Our current focus is on the government communications market, narrowband, wideband, protected, etc. However, we also see a sizable market for sensor and remote sensing classes of payloads.
Don Thoma, Iridium
I'll let my associates from the other companies speak to the mission areas they are addressing. As an LEO operator, we are looking at different types of hosted payloads than GEO operators. Unlike the major GEO operators, which have ongoing launches taking place from year to year, Iridium expects to begin launching its 66 cross-linked satellites and in-orbit spares in a very condensed period of time. From the beginning, we recognized that this program — which we call Iridium NEXT — would present a once-in-a-lifetime opportunity for hosted payloads. Our LEO cross-linked constellation will provide 24/7 visibility over the entire face of the planet and its atmosphere, much like what we do today. So from the earliest design stage of Iridium NEXT, we designed in a specification for hosted payload packages up to 50 kg. We are exploring hosted payloads that could go on all 66 satellites or some percentage of them. They include scientific observations, space situational awareness, weather sensors, aircraft tracking services for the FAA and other regulatory bodies, and research programs.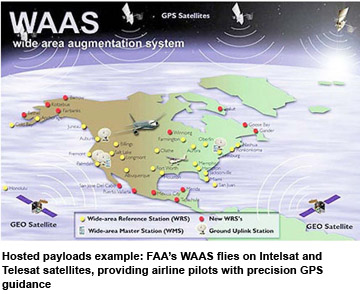 Tim Deaver, SES UGS
Hosted Payloads (HPs) can support our customer needs in several areas. In the research and development arena, HPs can support Risk Reduction Activities, Technology Advancement and Flight Qualification of hardware. The CHIRP program is a perfect example of all three of these. The lessons learned during the process of making the hardware "flight qualified" will dramatically improve the performance of any follow-on wide field-ofview staring sensor program.
In the Operational arena, HPs can support a multitude of missions to include Space Situational Awareness, Tailored Communication Systems (Ku, Military Ka, Protected EHF, etc.), Space Environmental Monitoring, Space-Based Augmentation for Navigation, and Earth Monitoring.
SM
What factors, in your opinion, are holding back wider use of hosted payloads on commercial satellites?
David Anhalt, SS/L
There are commercial, contractual, and programmatic challenges to overcome before hosted payloads on commercial satellites become routine. Scheduling compatibility, ownership control rights, and the complexity of three-way contacts are a few examples. It is going to take Government leadership to urgently insist on major improvements in space system affordability and resilience in order to overcome the institutional inertia to change government acquisition practices. Industry has an obligation to help make this shift fruitful by offering affordable alternatives that leverage the commercial sector's inherent advantages of date-certain delivery and cost accountability.
Tim Deaver, SES UGS
I don't see any factors that are holding back hosted payloads on commercial satellites. Several agencies are actively pursuing hosted payloads and the FAA has had an active Hosted Payload program in WAAS since the mid-1990s. We are seeing other agencies with increasing interest in the use of hosted payloads but starting programs or changing architectures takes time. The USAF's Space and Missile Systems Center (SMC) embarked on a MILSATCOM study in 2010 to consider hosted payloads and freeflyers to meet the needs of the Airborne ISR (AISR) community. The results will feed into an architectural study and eventually (we hope) into an acquisition program for hosted payloads.
Jim Mitchell, Boeing
From a program and operational perspective, most of the concerns center around aligning the government hosted payload plans with those of the primary commercial mission. There are many questions that need to be answered. Can both payloads fit on existing platforms, can one orbit slot be chosen that meets both mission needs, can both payloads be built and integrated in time to meet the combined mission schedule requirements, etc. Additionally, can we achieve the autonomy that is required by the government customers.
From a financial perspective, hosted payloads are not currently in the out-year budgets, so currently satellite operators must take on significant financial risk to go forward.
Don Thoma, Iridium
Although there have been plenty of precedents for hosted payloads on commercial satellites, these were mostly one-off programs accomplished through heroic efforts by committed individuals to fill a pressing need. There has not been a systematic movement to implement hosted payloads as the "standard way of doing business." This is partly because the commercial space industry works under different rules of engagement than government space programs. Companies must deliver on time and on budget to meet shareholders' expectations. That means time lines are shorter for designing, engineering and deploying commercial satellites into space.
SM
What do you see as the biggest challenges facing government departments and agencies in implementing the National Space Policy?
David Anhalt, SS/L
For the government to effectively leverage the commercial and international space sectors in the new way called out in the President's National Space Policy, there will need to be change in both what is purchased and how it is bought. During the planning of new acquisitions, Government analysts should consider architectural alternatives that can incorporate new ways of acquiring services through hosted payloads on commercial and internationally owned spacecraft. This approach will bring in new suppliers not currently serving the U.S. military marketplace. Managing change while maintaining the continuity of existing critical services will be the biggest challenge.
Jim Mitchell, Boeing
The 2010 National Space Policy sets a vision that is a departure from the status quo that has existed for many years. Successful implementation of this new vision requires a variety of government organizations to recognize that a change is necessary, and then work together in concert to achieve that goal. We see signs of progress, but there is much to be done.
Don Thoma, Iridium
I don't see any insurmountable problems. There are already many senior officials within key government departments and agencies working very hard on this. I think it's really just a matter of aligning commercial practices with government requirements and aligning the procurement processes, and that can be best accomplished by opening lines of communication among stakeholders on both sides.
Tim Deaver, SES UGS
We have already found ways to implement hosted payloads, just not as timely and as efficiently as we need to in the future. The U.S. Space Policy encourages the use of Hosted Payloads when compatible with National Security Interests and the recently released National Security Space Strategy moves us a great distance along the path to implementing the goals and objectives of the policy. I believe the best way to continue to implement hosted payloads is by earning from the experiences. The NSSO sponsored a series of Hosted Payload workshops and it did a great job of educating both the space industry and the government customers and what is and what isn't possible. It is through continued open dialogue that the entire community can move forward and minimize some of the missed opportunities we see today.
SM
Just to view the other side of the coin, are there missions and payloads that could not be hosted on commercial satellites?
Don Thoma, Iridium
Of course there will be certain military and intelligence missions that will not be appropriate for commercial satellites, but I can't talk to those specific programs.
Jim Mitchell, Boeing
Certainly. Commercially hosted payloads are not the best alternative for key military strategic missions such as ICBM command and control or missile warning.
David Anhalt, SS/L
I am convinced that there are many operational missions that can benefit from hosted payloads, including communications, missile warning, space situational awareness, navigation augmentation, and ISR. However, there will continue to be functions that are best suited to dedicated satellites.
Tim Deaver, SES UGS
There are a couple of areas that come to mind very quickly. Some missions are so critical to national security that you must have dedicated, protected and robust satellites. For example, hosted payloads would not be a good fit to perform the Strategic Missile Warning and Strategic Protected SATCOM missions. On the other hand, hosted payloads are a great way to augment these capabilities in their tactical roles and expand the space-based capabilities to additional users. The DoD is looking at ways to increase the resiliency of their critical space systems and we believe hosted payloads offer a great way to help accomplish this goal. With the increasing costs of dedicated military systems and decreasing budgets, the military seems to be coming to the conclusion that their plans should include a mixed architecture of commercial and dedicated systems.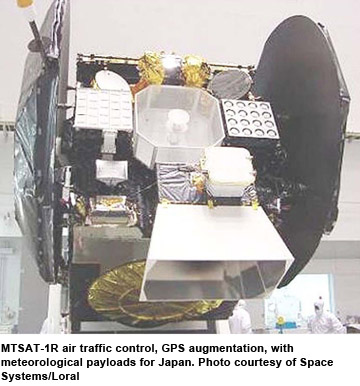 SM
How do companies that are/could be competitors in the marketplace work cooperatively together? What is the "glue" that holds the HPA together?

Tim Deaver, SES UGS
Many alliances are comprised of "competitors" when they recognize the need to accomplish certain objectives to further improve the competitive environment. In our case, we believe that if the HPA achieves its goals, there will be an increased marketplace for hosted payload opportunities. Now as competitors, once an opportunity is out for bid, all bets are off.
David Anhalt, SS/L
The four manufacturing companies and three telecommunication companies that formed the Hosted Payload Alliance understand that the acquisition practices that served us well in the past may no longer be in the best economic interest of our country going forward. For one thing, the U.S. commercial space sector has greatly matured since the beginning of the space age, and is now relied on worldwide for high reliability missions that last 15 years. By working together, we hope to form a new market of ideas, services and architectures that are more innovative and affordable. Necessarily, we in industry see the advantage in cooperating to build this new commercially leveraged marketplace for serving our government customers.
Don Thoma, Iridium
We all have a common goal — to advance the wider use of hosted payloads on commercial satellites. I think the old saying that "a rising tide lifts all ships" applies nicely. The HPA Steering Committee is comprised of the world's commercial experts on hosted payloads. They have a tremendous amount of knowledge and expertise to work toward this goal.
Jim Mitchell, Boeing
The HPA is very similar to the Satellite Industry Association. Each member has its business plan, but when the whole group is able to advance a concept, it benefits all. The member companies are similar at the policy level, but as we get closer to the actual program or mission, each will compete in good faith.
SM
Will the HPA be also attempting to introduce this concept on an international basis as well as for domestic endeavors?
Jim Mitchell, Boeing
There is no reason not to do so. Many of our strategic allies participate in joint operations and therefore have many of the same communications requirements as the U.S. military.
Tim Deaver, SES UGS
The HPA's focus is currently on the U.S. Government; however, we do believe it will grow beyond that at some point. Other governments are already active in the hosted payload arena. For example, SES was awarded two contracts for the European Commission's European Geostationary Navigation Overlay Service (EGNOS) hosted payloads and Intelsat was awarded the Australian Defence Force's contract for a UHF hosted payload.
Don Thoma, Iridium
While our primary attention is largely focused on the U.S. Government for now, the marketplace for hosted payloads is international. As you know, several of the companies in the HPA are currently involved in hosted payload initiatives in Europe, Australia and elsewhere. The inaugural meeting of the HPA included attendees from many interested user communities.
David Anhalt, SS/L
The commercial space industrial base is inherently globalized. Most of the large telecommunications companies are headquartered in European and Asian nations who enjoy friendly ties with the United States. Many European militaries are already acquiring satellite communications and ISR services from commercial companies. It stands to reason that the affordability and resilience of hosted payloads will be as compelling to our Allies as it is to the United States Government.
SM
Looking to the future, do you feel that hosted payloads will become widely accepted within the next few years as the new paradigm for access to space?
Jim Mitchell, Boeing
Yes. Boeing believes so strongly in this opportunity that it formed a separate unit, Boeing Commercial Satellite Services, to market hosted payloads. Government bandwidth requirements will continue to grow, and those needs must be met in a cost effective and timely manner.
Tim Deaver, SES UGS
Absolutely. We believe hosted payloads can benefit all segments of the government that require access to space. We see a growing understanding among government planners that a mixed architecture of dedicated military satellites and commercially available capabilities is an acceptable approach to meet their needs. The military systems would focus on highly specialized military functions and the commercial capabilities would be used in the areas where they currently excel, for example broadband communications.
In other areas supporting the Defense Department, we've seen numerous examples where commercial industry is providing capabilities previously supplied by the government. For example, not too long ago military transport and cargo ships were the predominant means in the transportation of troops and supplies to an area of operations. Today, this form of transportation is largely accomplished by commercial airlines such as United and FedEx. Through the use of hosted payloads we offer affordable, dependable and frequent access to space.
Don Thoma, Iridium
Emphatically yes. The logic of the argument for hosted payloads on commercial satellites is inescapable. It just makes good sense. Budget pressures for government space programs will not ease any time soon. Hosted payloads can and will continue to provide faster and less costly access to space well into the future.
David Anhalt, SS/L
Absolutely. Today there are more than 40 GEO communication satellites in manufacturing flow in the United States alone. All 40 are expected to be in orbit within the next 36 months. This reliable, responsive access to space is ready to be tapped. Once the distributed resiliency of this resource is realized, I am sure the Government will embrace new architectures that take advantage of hosted payloads. What is more, the backdrop of hosted payloads will change how our military buys dedicated platforms. I believe that dedicated platforms can be relieved of much of their complexity when their functions are conceived as part of a hybrid mix of hosted and dedicated platforms. We see the same sort of dynamic playing out today with manned and unmanned aircraft.