ULA To Launch TDRS-M Mission
NASA has selected United Launch Services LLC of Centennial, Colorado, to provide launch services for the agency's Tracking and Data Relay Satellite-M (TDRS-M) mission.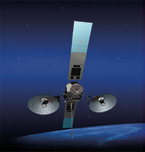 The mission will launch in October 2017 aboard an Atlas V 401 rocket from Space Launch Complex 41 at Cape Canaveral Air Force Station
in Florida.
The total cost for NASA to launch TDRS-M is approximately $132.4 million, which includes the launch service, spacecraft processing, payload integration, tracking, data and telemetry, and other launch support requirements.
TDRS-M will join other TDRS spacecraft of the NASA Space Network, which provides voice, data, video and telemetry services for low-Earth orbiting satellites, such as the Hubble Space Telescope, the International Space Station, weather and environmental monitoring satellites.
The Space Network also captures real-time telemetry data from expendable vehicles during launch and early orbit. Customers using data from scientific satellites can also take advantage of TDRS-M. Signals will be sent through the primary TDRS ground station located in White Sands, New Mexico.
NASA's Launch Services Program at the Kennedy Space Center in Florida manages and oversees the Atlas V 401 launch services for TDRS-M. The TDRS Project at Goddard Space Flight Center in Greenbelt, Maryland, manages TDRS-M spacecraft development for the agency's Human Exploration and Operations Mission Directorate
in Washington.
---
TURKSAT 4B Travels Safely To Orbit
International Launch Services (ILS) has successfully launched the TURKSAT 4B satellite into orbit via an ILS Proton
launch vehicle.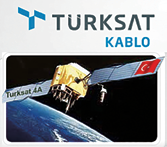 The satellite was built by Mitsubishi Electric Corporation for Turksat Satellite Communication, Cable TV and Operation Inc. Co. (Turksat A.S.), one of the world's leading operators in the satellite communication business.
This was the 2nd Proton launch for both the satellite operator and the manufacturer; it was also the 6th Proton launch of the year.
The ILS Proton Breeze M vehicle launched from Pad 39 at the Baikonur Cosmodrome at 02:40, local time, on October 16 at 16:40 ET.
The first three stages of the Proton used a standard ascent profile to place the orbital unit (Breeze M upper stage and the TURKSAT 4B satellite) into a sub-orbital trajectory. From this point in the mission, the Breeze M performed planned mission maneuvers to advance the orbital unit first to a circular parking orbit, then to an intermediate orbit, followed by a transfer orbit, and finally to a geostationary transfer orbit.
Separation of the TURKSAT 4B satellite occurred approximately 9 hours and 13 minutes after liftoff.
TURKSAT 4B will provide telecommunication and direct TV broadcasting services over a wide geographic region between west of China and east of England, spanning Turkey, as well as Europe, Central Asia, the Middle East and Africa.
TURKSAT 4B is a multi-band satellite with an expected on-orbit maneuver lifespan of 30 years. The satellite will provide high flexibility of switchability and connectivity among different service areas to its customers.
The satellite weighed more than 4.9 metric tons at liftoff and is the ninth satellite built on Mitsubishi Electric's DS2000 platform, a fully proven modular platform with the flexibility to handle a broad range of payload applications.
The launch was carried out under a turnkey contract awarded by Turksat Satellite Communication, Cable TV and Operation Inc. Co. (Turksat A.S.) in 2011.
This was the 91st ILS Proton Launch and the 407th launch for Proton overall since its maiden flight in 1965. The Proton Breeze M vehicle is developed and built by Khrunichev Research and Production Space Center of Moscow, one of the mainstays of the space industry and majority shareholder in ILS.
This was the ninth launch of a satellite based on Mitsubishi Electric's DS2000 satellite platform. All DS2000 satellites in orbit, including the TURKSAT-4A launched last year, continue to operate stably. Mitsubishi Electric plans to launch seven more DS2000 satellites by 2017.
ILS President Kirk Pysher said, "This is the second ILS Proton launch for Mitsubishi Electric and Turksat, following the launch of TURKSAT 4A in February of last year. It has been an honor to be entrusted with these important satellites and to ensure their safe delivery to orbit. The teams at Mitsubishi Electric, Turksat, Khrunichev, and ILS are to be commended for their tireless work and dedication."
Professor Dr. Ensar Gul, Turksat A.S. CEO and Chairman of the Board, said, "The TURKSAT 4B satellite will enhance our direct TV broadcasting services over a wide geographic region including Turkey, Europe, Central Asia, the Middle East and Africa. This additional satellite capacity from TURKSAT 4B, enabled by ILS Proton, is a significant milestone achievement. We are grateful for all of those who worked diligently to ensure mission success."
Mitsubishi Electric General Manager of Space Systems Division, Yasunori Kamochi, said, "Our first Proton launch with ILS last year was flawless; we are very pleased that our second launch with TURKSAT 4B was equally as successful with an extremely smooth mission and execution of the launch."
ilslaunch.com/
turksatkablo.com.tr/
---
Boeing's Silkwave-1 Sagtellite Set For 2018 Launch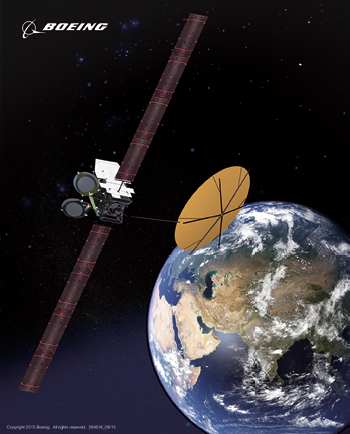 A Boeing 702 satellite will expand multimedia communications for mobile users in China, India and other markets in Asia when the craft enters service in 2018.
New York Broadband LLC (NYBB) is procuring the satellite, and will lease capacity to CMMB Vision to provide a comprehensive suite of media and information services to Asian customers.
Silkwave-1 will eventually take the 105 degrees East slot currently occupied by NYBB's AsiaStar spacecraft, along with its L-band spectrum rights.
Silkwave-1 will offer 100 times greater transmission power than the AsiaStar spacecraft being replaced.
A variant of the flight-proven Boeing 702 satellite family, Silkwave-1 will be equipped with highly efficient solar cells, generating 14 Kw of power and carrying a 9 meter reflector.
The Silkwave-1 is scheduled for launch in 2018, with the launch service provider to be determined by NYBB. Based in Denver, Colorado, New York Broadband owns and operates 12 UHF television stations in the United States.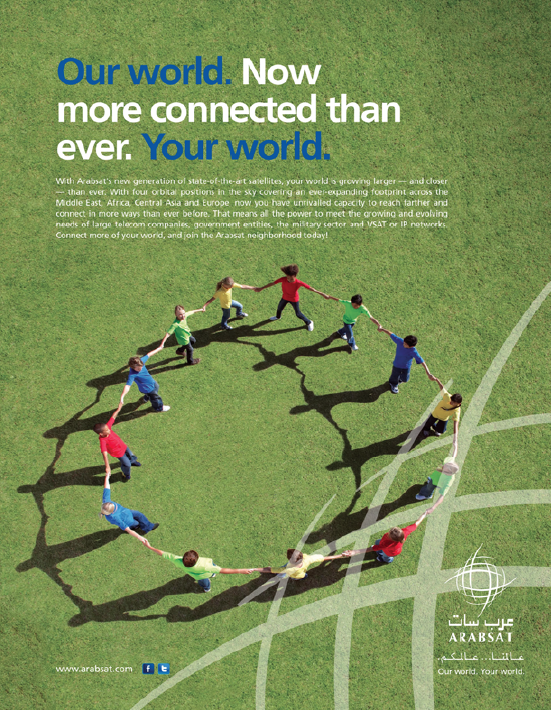 CMMB Vision, based in Cyberport, Hong Kong, is a next-generation mobile multimedia service provider and a principal developer of leading mobile technologies as well as broadcast-unicast convergence technology.
CMMB stands for, "Converged Mobile Media Broadcasting," the mobile handheld TV technology standard in China.
"NYBB and CMMB Vision are breaking new ground in mobile media services," said Charles Naumer, managing director of NYBB. "With the finalization of this contract with Boeing for a 702 satellite, we have significantly moved forward in making next-generation mobile communications widely available in Asia."
"With this new Boeing satellite, Silkwave-1, we will realize a vision to deliver quality multimedia capabilities to the consumer on the move," said Charles Wong, chairman and CEO of CMMB Vision. "Video, voice, data and other new digital media will become more readily available than ever before along the Silk Road of Asia, one of the most historically significant routes for commerce in the world."
"The new Silkwave-1 spacecraft is designed to support broadband multimedia broadcasting to mobile users," said Mark Spiwak, president of Boeing Satellite Systems International. "It will have dedicated beams over China and India and a steerable beam over other Asian countries for independent services for different regions. This optimizes power based on regional needs and multiplies the overall bandwidth delivery capacity."
boeing.com/space/
---
Jilin-1 Jumping Off For China
On October 7, China launched a group of four, indigenous, remote-sensing satellites for commercial use, which official media said is an important step in the development of space technology.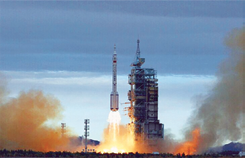 The Jilin-1 satellites, launched from the Jiuquan Satellite Launch Centre in northwest China's Gansu Province, include one optical remote-sensing satellite, two satellites for video imaging and another for imaging technique testing, state-run Xinhua news agency reported.
All four satellites were developed and produced by Chang Guang Satellite Technology. The company will also take charge of commercial operations of the satellites to provide remote-sensing data and relevant products, which may be used for the monitoring, development, and surveying of resources as well as mapping and disaster prevention for domestic and overseas clients.
These satellites were carried aloft by a Long March-2D rocket. This is the 213th mission completed with a Long-March-series carrier rockets. Jilin, one of the country's oldest industrial bases, is developing its satellite industry as a new economic driver.
Chang Guang Satellite Technology, sponsored by the Jilin provincial government, the Changchun Institute of Optics, Fine Mechanics and Physics of the Chinese Academy of Sciences and some privately-owned companies, plans to launch 60 satellites by 2020 and 137 by 2030.
"Satellites are no longer far removed from people's lives. In the near future, more information provided by the satellites will be shared, and more satellite functions will be explored," Chang Guang Satellite Technology board chairman, Xuan Ming, said.
---
Steady Growth For O&G SATCOM In Spite Of Falling Oil Prices
The offshore oil and gas (O&G) segment remains one of the fastest-growing end-users of the satellite communications market despite the disruptions caused by unstable oil prices.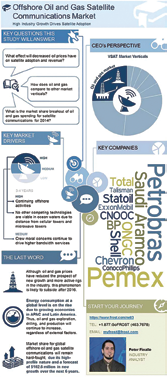 A bulk of the drilling and production vessels located offshore are currently manned and operational, requiring satellite communications for monitoring and personnel communication.
New analysis from Frost & Sullivan, Offshore Oil and Gas Satellite Communications Market, finds that market-spend stood at $357.2 million in 2014 and estimates this to reach $459.9 million by 2020.
North America will account for a significant share of these investments owing to substantial offshore O&G supply and strict safety regulations.
"Even during a period of low margins for O&G companies, their consumption of satellite communications services and hardware is stronger than the average adoption across industries," said Frost & Sullivan Space Communications Industry Analyst Peter Finalle.
"Decreased oil prices do not affect the communication needs of active offshore ships and vessels that are inaccessible by traditional terrestrial technologies. Moreover, no competing technology has proven as effective at long distances away from cellular and microwave towers. The improving efficiency of transponders and bandwidth increases the associated value of satellite technology and further accelerates revenues."
While established market participants will thrive, location and cost constraints will heighten the barriers to market entry for new vendors. Along with aggressive competition, the high price for satellite services will also dampen profits.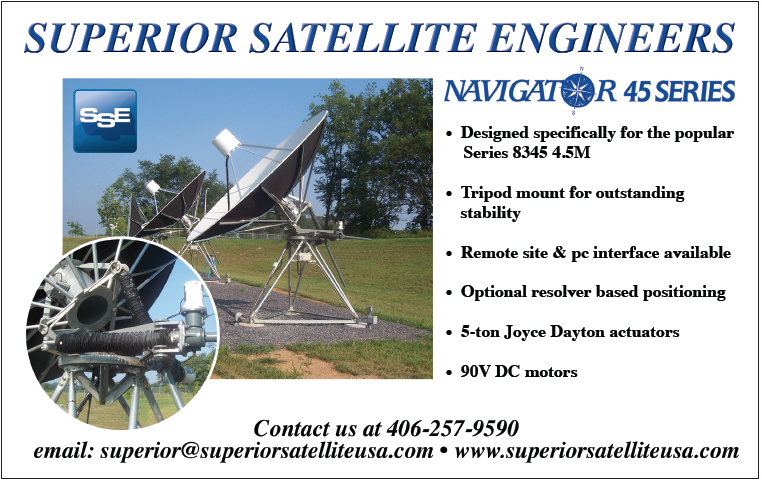 "The market will bounce back in 2016 and 2017, as the effects of decreased oil prices settle and the exploration of oil and gas gains pace," noted Finalle. "However, market share will remain hard-fought for by both new and existing operators in the global offshore oil and gas satellite communications space."
Offshore Oil and Gas Satellite Communications Market is part of the Space & Communications Growth Partnership Service program.
Frost & Sullivan's related studies include: Satellite Transponders Market, Global Satellite Backhaul Market, and North American Very Small Aperture Terminal (VSAT) Market Insight.
All studies included in subscriptions provide detailed market opportunities and industry trends evaluated following extensive interviews with market participants.
Frost & Sullivan, the Growth Partnership Company, works in collaboration with clients to leverage visionary innovation that addresses the global challenges and related growth opportunities that will make or break today's market participants.
Their "Growth Partnership" supports clients by addressing these opportunities and incorporating two key elements driving visionary innovation: The Integrated Value Proposition and The Partnership Infrastructure.
The Integrated Value Proposition provides support to our clients throughout all phases of their journey to visionary innovation including: research, analysis, strategy, vision, innovation and implementation.
The Partnership Infrastructure is entirely unique as it constructs the foundation upon which visionary innovation becomes possible. This includes our 360 degree research, comprehensive industry coverage, career best practices as well as our global footprint of more than 40 offices.
For more than 50 years, the company has been developing growth strategies for the global 1000, emerging businesses, the public sector and the investment community.
https://www.frost.com/ne83
---
Capacity Agreement For ABS-3A
ABS and Arab Satellite Communication Organization (Arabsat) announce both have signed an expansion capacity agreement on ABS-3A for a multi-transponder, multiyear deal for Ku-band payload.
The additional capacity will be used for different customer networks within the Middle East and North Africa regions, in particular
Saudi Arabia.
Under the agreement, Arabsat will use the new bandwidth on ABS-3A at 3 degrees West, mostly for data services for enterprises, banking and government institutions.
ABS-3A, an all-electric propulsion satellite built by Boeing, entered commercial service on August 31. The satellite features 48 C- and Ku-band transponders (96 x 36MHz equivalent) and is equipped with high performance beams to support rapidly growing markets in the Americas, Europe, the Middle East and Africa regions.
ABS-3A provides expansion capacity to reach markets servicing high-growth data, video, mobility and government applications.
"This new contract reiterates Arabsat's confidence in ABS to support their business plan for this expanding market. We look forward to continually strengthening our relationship with Arabsat in the future," said Tom Choi, CEO of ABS.
Khalid Balkheyour, President and CEO of ARABSAT, said, "This agreement will enable ARABSAT to expand its customer base and provide more options and solutions."
---
SatHealth™ Solutions From Thuraya + DigiGone With DigiMed
Thuraya Telecommunications Company has teamed with DigiGone to launch the communication solution DigiMed, a telemedicine solution to assist teams working in remote areas.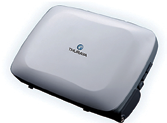 The cutting-edge DigiMed kit allows crucial face-to-face consults to take place between patients and doctors through 'real-time' teleconferencing enabled by Thuraya's portfolio of broadband terminals.
Ideal for workers in the Relief, Marine and Enterprise sectors, the cost-effective solution encrypts high-quality, real-time video using only a fraction of the available bandwidth.
Capable of streaming patient data in real-time and allowing medical professionals to make on-the-spot decisions in emergency situations, DigiMed can be used with the Thuraya IP, IP+, IP Voyager and Orion IP terminals to establish a secure, flexible platform that can be customized to a specific business.
The compact, lightweight, portable kits are designed and built for easy transport and storage and the coverage area includes 161 countries around the world and most major shipping routes.
Randy C. Roberts, Chief Innovation Officer, Thuraya Telecommunications, said, "Our partnership with DigiGone offers a solution that will revolutionize telemedicine and will serve as a vital lifeline for organizations working out in the field or at sea. To develop a solution for people who live, work or travel in remote areas aligns with our mission to save and improve lives."
Michael Dunleavy, President, DigiGone, said, "Thuraya is a terrific partner, enabling DigiGone to reach more users across their

vast coverage area in need of our affordable and secure solutions for Health, Security, and Operational Support. Combining the extraordinary value of Thuraya with the efficiency of DigiGone delivers enhanced medical care to the remotest of locations at a truly affordable price.
Thuraya's portfolio of broadband data products meets the demands of end-users and is a favored companion of global media organizations, government entities and NGOs, as well as energy and maritime companies requiring a reliable, portable, secure and easy-to-use satellite broadband terminal."
---
Risky Business To Be Addressed — Also, A New Government Space Programs Report From Euroconsult
The World Space Risk Forum (WSRF) announces a strategic partnership with the Paris-based global consulting firm, Euroconsult.
As the leading consulting specialist in the space and satellite finance and risk market, Euroconsult will further underline the WSRF's commitment to the creation of a comprehensive platform for the global space risk community.
Since 2010, the WSRF has hosted a series of events attended by industry-leading space risk experts, including manufacturers, operators, underwriters, space agencies and Reinsurers.
The main forum event will be held in Dubai, November 2016, to coincide with other UAE based announced Space events including Abu Dhabi Global Space Congress 2016.
The alliance with Euroconsult will primarily be focused on developing valuable insights on space risk data, analysis of industry trends as well as providing a global networking platform for the space industry.
All sectors of aerospace, communications, Earth Observation, and other space-related industries, as well as representatives of government agencies, science organizations, academia, in addition to all the major global insurance brokers and underwriter companies, form part of the space risk community. The 2016 WSRF will develop existing and future themes and aims to attract new industry players to the space risk arena.
Identifying the wide range of space risks to be covered, Lucy Gilchrist, Head of the WSRF, said, "We have to open our minds to all the risks that could be out there for our industry, such as economic, geopolitical, technology, legal, regulatory, environmental and societal risks, to share knowledge and greater understanding. This is why we strongly believe in working with Euroconsult going forward. They share the WSRF vision that understanding risk is key to a safer space."
Euroconsult CEO, Pacôme Révillon, explained their decision to support the WSRF initiative, "The space sector is currently in a unique transition period, which involves shortened innovation cycles and a larger number of public and private stakeholders around the world. These trends result in new opportunities, but at the expense of new risks for space projects. Our strategic partnership will aim at broadening the range of risks addressed throughout the event and across the space community to support the success of future space initiatives."
Additionally, Euroconsult's newly released report, Government Space Programs: Strategic Outlook, Benchmarks & Forecasts, a new growth cycle in government space spending is expected to start and average 2.1 percent over the next ten years worldwide, reaching $81.4 billion by 2024.
"Despite budget cuts, governments should maintain high launch rates over the next decade: 856 government satellites are planned for launch between 2015 and 2024, a 32% increase from the last decade, driven by civil Earth observation, communications and satellite navigation missions," said Steve Bochinger, COO at Euroconsult and editor of the report. "242 defense satellites are expected to be launched over the next 10 years, an 11 percent increase compared to the past of which 40 percent will be launched for the U.S. government."
The report assesses key economic and program trends for each major space application, which include:
Earth observation programs received $10.9 billion in 2014, becoming the first application area after eight years of continuous growth driven by the combined investments of 52 countries.
Manned spaceflight comes second with $10.8 billion in 2014, invested by only seven countries plus the European Space Agency. Budgets stabilized over recent years as the ISS program transitioned from development to exploitation phase.
The development of launch vehicles has received $7.4 billion, growing at an average of 9% over the past ten years driven by investments required for next-generation launchers. Due to the high and long-term development costs, launchers can represent between 15 and 50 percent of an agency's budget.
Satellite communications programs totaled $5.9 billion in 2014, decreasing by 37% compared to 2010 essentially due to the cyclicality of the U.S. DoD's procurements. Civil programs are currently driving expenditures, with 51 countries investing in SATCOM programs and 62 expected by 2024.
Space science and exploration is estimated at $5.9 billion and is expected to reach $8.6 billion in 2024, i.e. a 3.4% CAGR driven by ambitious plans in Russia and Asia and a sustained high level of investment in the U.S.
Satellite navigation reached $4.5 billion with only five countries, plus the European Union, investing in the development of costly systems. Funding is expected to remain at the current high levels until 2024 to support systems' deployment, with 124 spacecraft to be launched over the next ten years.
Space security programs received $2 billion in 2014, with the U.S. accounting for two thirds of the expenditure. Security remains under the remit of the top 10 leading space nations, a situation which is not expected to change in the future.
"The international landscape is experiencing profound mutations with a diversification of countries investing in space; the number of countries investing over $10 million in space activities has grown from 38 in 2005 to 58 in 2014," continued Bochinger. "International suppliers are competing fiercely for these business opportunities, with China currently accounting for 28 percent of communications satellites ordered by emerging programs, and Europe for 54 percent of Earth observation satellites."
World Risk Forum additional information: worldspaceriskforum.com/2016/
Euroconsult's infosite: http://www.www.euroconsult-ec.com/
Additional report information here: euroconsult-ec.com/shop/government-space/73-government-space-forecasts.html
---