Vern Fotheringham has been a serial entrepreneur in the broadband wireless and satellite communications industry for more than 25 years. He has created and built numerous successful ventures and contributed to large scale projects for major service providers, system vendors and software solution suppliers. He has also been a public policy and regulatory advocate for new telecommunications service rules and standards, and an inventor and creator of now globally adopted standards, innovative new products and services.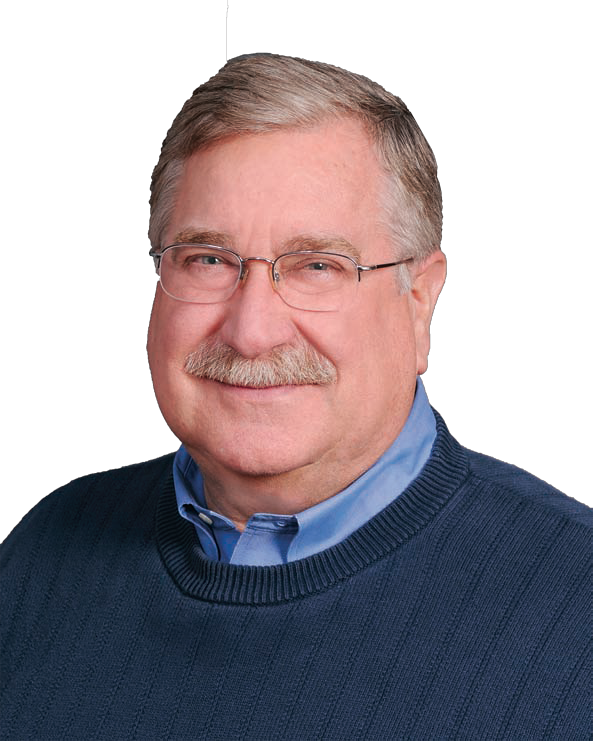 Previously, he was the President and CEO of ADAPTIX, Inc., a leader in the development of the OFDMA technology that is now the core of the Mobile WiMAX and LTE broadband radio systems. Career highlights include: pioneering the wireless broadband industry as the founder of both Advanced Radio Telecom Corporation and WavTrace; direct participation with the international development of the cellular telephone industry in the US, Canada, Mexico, Germany, Sweden, Hong Kong, Brazil, Argentina, Venezuela and Bangladesh; creation and development of the mobile satellite, satellite radio broadcasting, and the direct to user broadband satellite industry with the following organizations: Omninet (MSS and RDSS L-Band), OmniTRACS (now Qualcomm Ku-Band mobile data), AMSC (now LightSquared L-Band MSS), NORCOM Networks (now Wireless Matrix L-Band mobile data), Digital Satellite Broadcasting Corp (S-Band BSS), Pentriad (Q-Band FSS), and IPB Satellite Services (IPStar Ku-Band DTH).
SatMagazine (SM)
Good day, Mr. Fotheringham…given your more than two decades of experience within the communications industry, what prompted you to move your career to Kymeta? How did your previous company experiences prepare you for your role at Kymeta?
Vern Fotheringham
I was introduced to Dr. Nathan Kundtz early in the recruitment process that was conducted to find a CEO for Kymeta. As he shared with me the essence of his remarkable technical advances in the field of antenna design, the massive benefits to all forms of satellite communications were instantly obvious. Subsequently, it has been my great honor to be selected to lead Kymeta through its formative years. I have been privileged to participate in the creation of a number of game changing technologies across the expanse of the field of wireless communications, and the sum total of those experiences I believe combined to lead to my selection as the leader of this incredible opportunity.
SM
How did your work within pioneering cellular technology firms create the venture avenues into SATCOM?
Vern Fotheringham
Actually , it was the other way around. My career began at Omninet Corporation, where we pursued the original MSS and RDSS licenses in the US. In search of an early entry strategy, we created the OmniTRACS solution leveraging spread spectrum CDMA techniques in concert with Qualcomm as their first commercial customer. Ultimately, Omninet was merged into Qualcomm and that core technology became the foundation upon which their extraordinary success in transforming the cellular industry was based.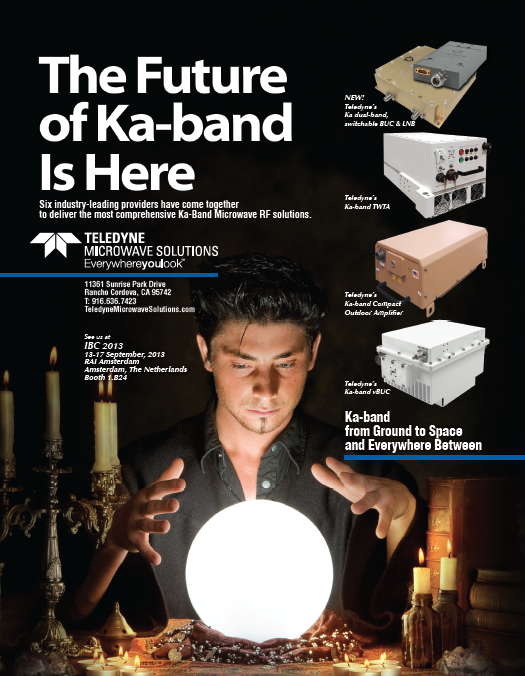 Subsequently, I spent a number of years with The Walter Group in Seattle, which provided me access to a wide range of cellular projects around the world. One of my clients was American Mobile Satellite, and as fate would have it their management was interested in divesting their L-Band packet data hub, and I founded Norcom Networks to acquire those assets and launch a nationwide mobile data service in concert with Telenor, the PTT of Norway. Norcom was ultimately acquired by Telenor, and continues today as Wireless Matrix.
I also founded Digital Satellite Broadcasting Corp. the early Satellite DARS technology leader that left the field post losing the FCC auction for the S-band spectrum. From there I pioneered the millimetric microwave industry with the creation of both a pioneering hardware solutions company called WavTrace that was sold to Harris, and a nationwide broadband wireless CLEC called Advanced Radio Telecom which we took public as ART. Post that time I pioneered a number of technologies including nationwide VoIP services, high elliptical orbit Q-band satellite architectures, and then the pioneering development of OFDMA technologies that now form the core of LTE wireless broadband systems.
SM
What role does Kymeta play within the satellite communications segment of the satellite broadcasting industry?
Vern Fotheringham
The core Kymeta technology has application in virtually every aspect of the satellite industry including both ground systems for fixed, portable and mobile applications, as well as onboard spacecraft to enable reconfigurable beam patterns and beam switching to future proof and add flexibility to on-orbit platforms. Kymeta is developing a range of software defined electronic beam forming antenna technologies. I believe our solutions may ultimately transform and expand the satellite industry by opening up inclined orbit architectures of all types and altitudes for commercial exploitation. This will result in massive new frequency reuse capabilities to increase on-orbit capacity, while also enabling reduced latency services via LEO and MEO orbital architectures.
SM
What is Kymeta's mission and why is it so significant? Why is Kymeta being described as "disruptive?" What, exactly, is the technology that elicits this descriptive phrase for the firm?
Vern Fotheringham
Kymeta has developed some specific techniques to create dynamic electronic beam forming capabilities without the use of power consuming phase shifters or alternatively moving parts. Our new approach will dramatically reduce the cost of beam forming antenna solutions, and open a wide range of new market opportunities across the entire span of the satellite industry. So when we are described as disruptive, I would prefer we simply be viewed as a harbinger of innovation and dramatic new and profitable opportunities for every segment of the satellite industry to leverage. We are positioning Kymeta to be an enabling technology supplier to any incumbent satellite system operator, solution provider or equipment supplier that wants to leverage our metamaterial antenna components and technology into their own products. Kymeta will also offer its own branded products in selected markets that we identify as promising to address with our new solutions.
SM
Which markets could be impacted by Kymeta's technology and how?
Vern Fotheringham
The following market segments and the added value Kymeta plans to bring include:
Fixed: VSAT / DTH – Self-acquiring and self-aligning connections to satellites – eliminates expensive truck rolls for installation or future antenna re-pointing service calls.
Portable: BGAN size and equipment cost parity, with broadband VSAT data rates, and capacity pricing equivalent to terrestrial alternatives.
Mobile: Enabling mobile services over what have traditionally been Fixed Satellite Services – aeronautical, maritime, rail, land mobile – mass market consumer services to the connected car, and ultimately to the individual.
SM
What are metamaterials? What is Kymeta doing with them?
Vern Fotheringham
Kymeta uses a number of technologies developed over the last decade in the field of metamaterials. People are often confused and want to see "the metamaterial," but that is a misnomer, as the word actually defines a field of endeavor rather than a "thing." A good parallel is the field of nanotechnology, which covers a wide range of tools and techniques to address numerous opportunities. Metamaterials, broadly defined, has to do with using man made materials to modify the performance of the electromagnetic spectrum to enable any number of previously elusive capabilities that to date have been either too expensive to be commercially viable or impractical.
SM
What solutions/specific products do you offer?
Vern Fotheringham
First to market will be a Portable Satellite Terminal (PST) which is an easy-to-use, laptop sized device with high speed Internet connectivity and worldwide coverage through Ka-band satellites. This product benefits customers such as news reporters in the field, disaster recovery and aid organizations, oil and gas exploration professionals, as well as consumers. The Kymeta Portable Satellite Ka-band Terminal combines the best of two worlds: the portability of a BGAN L-band terminal, with the high data transmission speed and low data costs of a VSAT Ka-band terminal.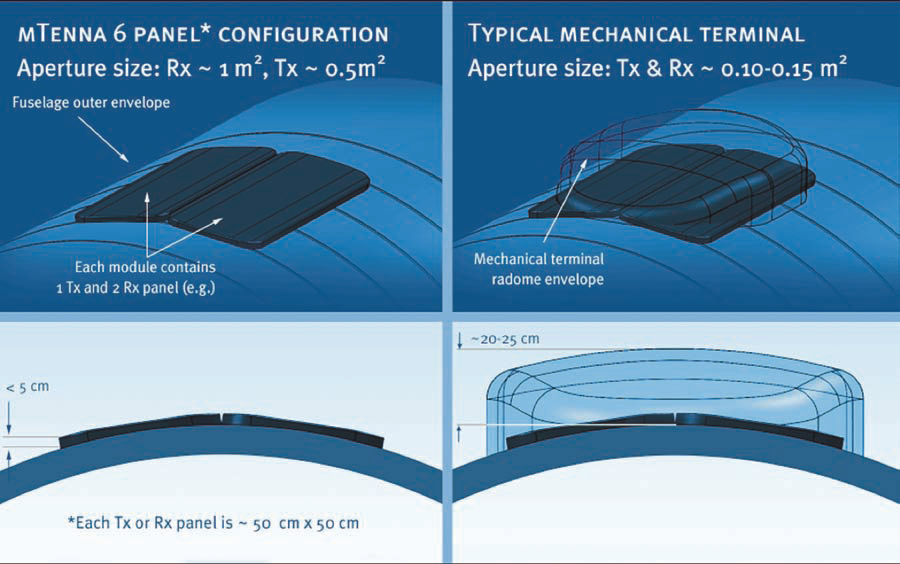 We also signed an agreement with Inmarsat to develop an Aero-antenna slated to enable business- and commercial jets of any size to access high-speed broadband connectivity globally through Inmarsat's Global Xpress (GX) service. The advanced and proprietary Kymeta Aero Antenna will be available to GX users and opens up new opportunities for collaboration in the rapidly expanding aviation market. We are also looking into several additional market segments and satellite terminal solutions that may significantly broaden the reach of key market segments for the near and long term.
SM
When will your products be introduced to the market?
Vern Fotheringham
We anticipate that our first Kymeta branded product, the rapid deployment Portable Satellite Terminal, will be commercially available in early 2015. We are on schedule to deliver our initial Aero antenna modules to Inmarsat by the end of 2014.
SM
Kymeta recently announced a partnership with Inmarsat—what are the details and goals of this combining of talents and resources?
Vern Fotheringham
The agreement with Inmarsat is to develop a satellite antenna that will enable business and commercial aircraft of any size to access high-speed broadband connectivity globally through Inmarsat's Global Xpress (GX) service. The advanced and proprietary Kymeta Aero Antenna will open up new opportunities in the rapidly expanding aviation connectivity market.
The Kymeta Aero Antenna under development is a lightweight, flat-panel device, which will enable new levels of efficiency in delivering broadband services not previously enjoyed by commercial and business aviation. In addition to having a substantial advantage in the size of the useful aperture the Kymeta solution also avoids the interference issues plaguing gimbaled aero antennas when in proximity to the equatorial plane.
SM
How does Kymeta differ from its competitors?
Vern Fotheringham
Unlike the vast majority of mobile satcom terminals in the market today that rely on mechanical gimbals or phased arrays to point an antenna beam, Kymeta antennas do not require moving mechanisms of any kind to dynamically steer the antenna beam using its software controlled metamaterials-based antenna panel. Kymeta antennas have the beam steering performance of a typical phased array, but it is achieved without the use of expensive and power-hungry phase shifting components. As a result, Kymeta products are expected to deliver a dramatic reduction in cost compared with mechanical terminals and even greater cost advantage over phased array products.
Additionally, for products such as the Portable Satellite Terminal, the key value proposition of the Kymeta solution is true portability and ease of use with the next generation high speed Internet speed and affordable pricing plans – which is unique in the industry.
SM
Some prognostication, please… the advent of megapixel displays, such as 4K (UltraHD), will require major extended capacity agreements with satellite transponder owners. Will agreements between fiber, terrestrial and satellite content delivery become more frequent?
Vern Fotheringham
I think we are on the cusp of a major transformation of the traditional satellite industry. The expansion of the traditional FSS mix of wholesale services will include a wide range of new innovative managed services to both business and consumer markets for fixed, portable and mobile opportunities. This evolution will embrace every aspect of the stratified telecommunications ecosystem that will be essential to leverage the most valuable elements and capabilities of each domain. The integration of previously autonomous networks into hybrid broadcast-broadband infrastructures will be an inevitable by-product of the rapidly expanding demand for digital information worldwide at ever-increasing volumes and at constantly increasing data rates.
SM
What will we be seeing over the next year as far as technologies are concerned that could bring satellite broadcasting to the forefront of content delivery?
Vern Fotheringham
A key justification for the deployment of the new generation of High Throughput Satellites (HTS) was in response to underserved markets for consumer broadband Internet access. The delivery of broadband unicast TCP-IP Internet access is an important opportunity for our industry, but it is far from the most significant of the many opportunities that will emerge to consume our new generation of HTS Ka-band and Ku-band capacity. The ability to exploit the higher value-added revenue potential of mobile broadband communications is going to eclipse even the most optimistic financial forecasts for fixed broadband access used to justify the launch of these new constellations.
The traditional approach to content delivery using the unicast Internet for the delivery of Over The Top (OTT) content is poised to meet the massively more efficient one-to-many capabilities of the new HTS networks. Although conceived as unicast platforms, as satellite systems these spot beam based networks will quickly prove to be the lowest cost method for the mass-market distribution of popular OTT and streaming IP content.
Kymeta is pioneering new ground segment solutions to unlock the massive potential of our rapidly expanding on-orbit digital capacity to serve new applications for IP content delivery to virtually every type of digital platform and screen serving the consumer, business and government markets.
SM
Is Kymeta doing any work within the digital cinema arena? If so, would you please tell us about such efforts?
Vern Fotheringham
Not at present. I think Scott Calder of Mainstream Data has that one well covered. Our primary market objective is to extend the availability of virtually all forms of digital media into every corner of our new digital economy at unprecedented levels of efficiency and cost effectiveness for content delivery to the literal edge of the network; the consumer or enterprise or in-the-field operative
SM
Given some of the setbacks for satellite radio in the past, exactly how healthy is the satellite radio broadcasting segment? What do you foresee for this content within our industry?
Vern Fotheringham
I was one of the pioneers in Satellite DARS and watched with sadness as the FCC obsession with misguided auction policies at that time led to a 50 percent reduction in the S-band spectrum allocation that was originally dedicated for the service, and then wasted on the ill-conceived WCS auction. The severe limitation to the S-DARS industry from having only 25 MHz of spectrum bandwidth will increasingly pinch their business potential. The poignancy of this situation will become obvious as Kymeta and others begin to exploit the potential for mobile services via the new HTS service providers leveraging hundreds of MHz of bandwidth.
Ultimately, I believe we will see a convergence of both traditional channelized linear audio services with new on-demand unicast or pre-positioned audio and rich media content delivered via both terrestrial and satellite service providers. The "connected car" is a huge opportunity for the satellite industry to address, as demand for telematics, infotainment and regulatory burdens on the auto industry continue to grow dramatically over the coming years.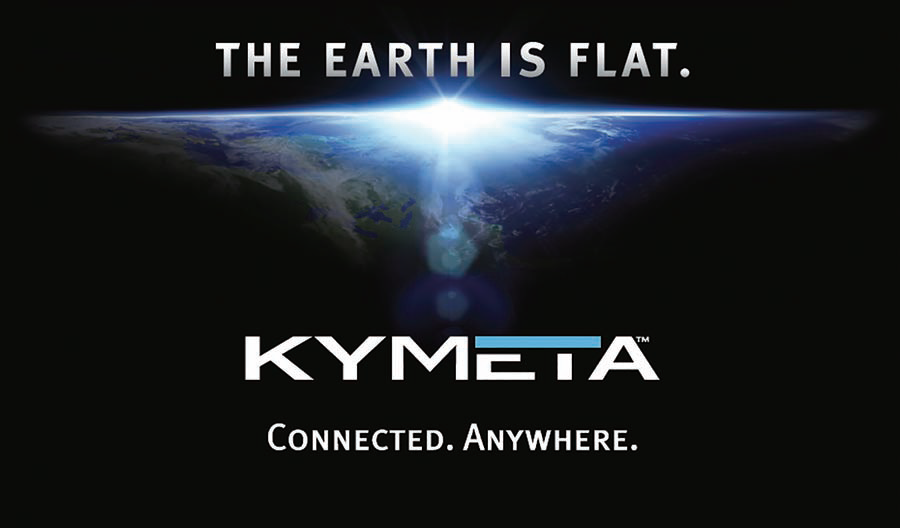 SM
With your wealth of industry experience, when you look back over your career, what project or projects truly bring you a deep sense of satisfaction?
Vern Fotheringham
That is a really difficult question for me, as the arc of my career has allowed me to be at the creative end of the development cycle for many new services and technologies that have ultimately come to be widely adopted by industry. However, I have a deep sense of unfinished business to see the practical implementation of ubiquitous broadband services at the affordable prices required to ultimately drive widespread consumer adoption on a global scale.
What provides me with a continuous sense of satisfaction is the opportunity to continue to participate in the creation of innovative game changing technologies and services. A key part of that satisfaction comes from the privilege of organizing and leading a team of incredibly talented and dedicated people who come together to work hard to change the world for the better.
For more information regarding Kymeta, their website URL is: http://www.kymetacorp.com/
* * * * * * * * *
About Metamaterials
Intellectual Ventures has granted Kymeta an exclusive, fully-paid, perpetual global license for all satellite and related applications of its Metamaterials Surface Antenna Technology (MSA-T), providing Kymeta with commercial protection for this cutting-edge technology.
For nearly a decade, Intellectual Ventures has explored the potential of metamaterials – a new class of synthetic materials engineered to have properties not found in nature. For example, metamaterials can manipulate incoming electro-magnetic radiation such as light or radio waves to redirect it in a variety of potentially useful ways. While there are many exotic applications of metamaterials like cloaking devices that could make an object invisible, our current focus is on more practical applications of the technology:
• Satellite user terminals to connect boats, planes, cars and other vehicles to broadband service
• Dynamic cellular base station antennas to expand cell phone service
• Dynamic antennas for home and office wireless routers
• Collision avoidance radar systems for vehicles
• Advanced medical devices for focused surgical procedures
• Imaging systems for non-destructive testing of composite materials
* * * * * * * * *
About Kymeta's Aeronautical Terminals
One of the most compelling product opportunities for Kymeta is the mTenna aeronautical terminal. This terminal will address the growing demand for affordable broadband internet access for passengers on commercial airlines.
For the first time, the form factor advantages of the mTenna terminal will enable the delivery of affordable broadband Internet access to passengers on all categories of aircraft, including small regional aircraft, small private airplanes and jets. Similarly, the mTenna aeronautical terminal can address the government's existing requirement for high speed, beyond line-of-sight uplinks from large Remotely Piloted Vehicles (RPV), and also enable a comparable capability for much smaller RPVs.
Kymeta and Inmarsat have signed an agreement to develop a satellite antenna enabling business jets of any size to access high-speed broadband connectivity globally through Inmarsat's industry transforming Global Xpress (GX) service. The advanced and proprietary Kymeta Aero Antenna will only be available to GX users and opens up new opportunities for the two companies in the rapidly expanding business aviation market.
The applications are expected to include:
• Lightweight (few kg per panel)
• Low profile (large available aperture)
• Modular, can be sized as need
• Very low drive power
• Compatibility with composite fuselages
• No beam skew issues due to square aperture
• Lower life-cycle costs