One of the fastest growing market sectors within the satellite industry is... smallsats.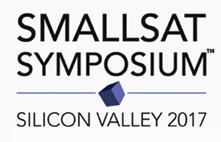 The smallsat environment is rich with business potential, both for companies that have already committed their resources to work in this market segment as well as for firms considering their entry into these exciting territories.
To assist companies and individuals with acquiring smallsat knowledge, Satnews Publishers is delighted to announce the SmallSat Symposium—Silicon Valley 2017 with smallsat workshops to be held on February 6, 2017, and the smallsat conference to run from February 7 to February 8, 2017. The Computer History Museum, located at 1401 North Shoreline Boulevard in Mountain View, California, is the venue for the symposium.
Subject matter expertise from leading actors already involved in the development, manufacture, launch and command and control of smallsats will be resident at the symposium to offer attendees their insights into this growing… and challenging… market.
Those participating in the SmallSat Symposium will have the opportunity to network with the most prominent smallsat professionals from around the globe. Sessions will be conducted by the executives and leaders who are changing the face of the SATCOM industry… small ideas can result in big successes.
Attendees will acquire knowledge that will help them to understand what is required to secure smallsat market share and learn how to develop the core and advanced competencies for the next stages of smallsat involvement. From business aspects to technologies, the financial and legal channels, those present will gain the upper hand in achieving the knowledge necessary for success.
A broad range of thought-provoking panels with their expert moderators and speakers will present visionary as well as concrete ideas, all of which have been culminated through years of business experience. These professionals are being brought together to offer thought provoking presentations that will result in a thorough exposure of their smallsat expertise that will surround attendees with that all important element… knowledge.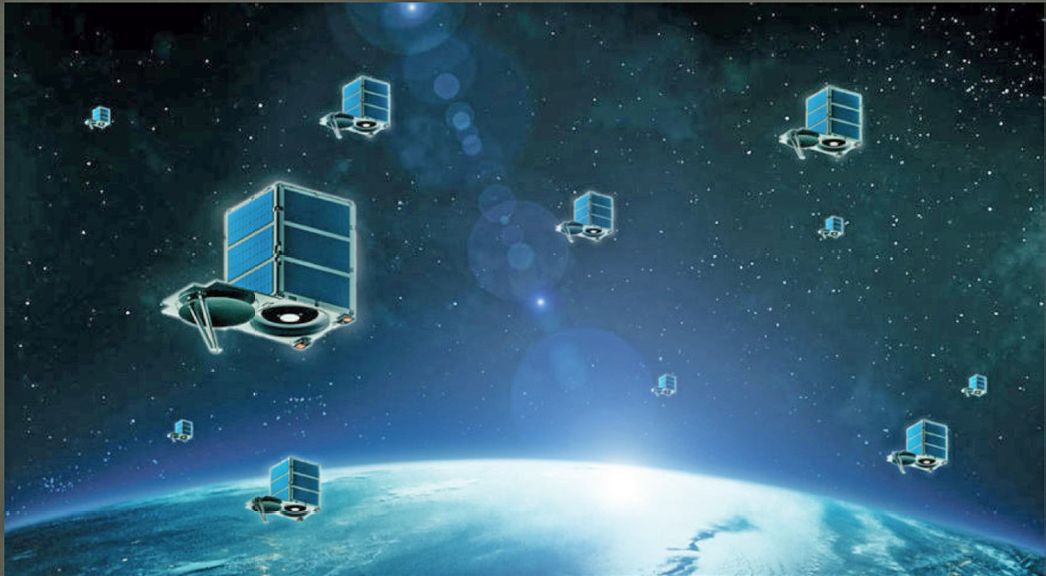 Why Attend?
Exhibitions, trade shows, symposiums, seminars and the like are filling business calendars around the world. There is so much knowledge to acquire, so many networking opportunities to take advantage of, so many product showcases and demos to experience, that time committed to external activities does become a crucial concern. Is attendance at this particular event going to be interesting and could such result in a profitable outcome?
Resource commitments, such as your participation at an industry event, depends upon a positive Return On Investment—these are the crux of business successes and can help you determine whether to engage in a project, or not.
However, there is also another investment that should be considered when determining whether to participate in an event that goes beyond the financial ones—that is the investment in the people who work at the company—Return On Personnel (ROP). With acquired knowledge they can enable a company to reach greater heights.
When considering attendance at an event, the wise manager will look at those who will be offering their expertise to the attendees. For SmallSat Symposium—2017, a listing of the veritable "Who's Who" subject-matter experts who have already committed to presentations during this impact-filled symposium is in order… the accepted speakers, as of this writing, in alphabetical order, include...
• Chad Anderson, Managing Director, Space Angels Network
• Jason Andrews, CEO Spaceflight Industries
• David A. Anhalt, Vice President and General Manager, Iridium PRIME
• Chris Baugh, President NSR—Northern Sky Research
• Peter Beck, CEO & CTO Rocket Lab
• Dr. Sami BenAmor, Director of Marketing, Thales Alenia Space
• John Booher, Partner, Hogan Lovells
• Dr. Sean Casey, Managing Director, Silicon Valley Space Center
• Carissa Christensen, Managing Partner, The Tauri Group
• Craig Clark, Founder, Clyde Space Ltd.
• Mike Collett, Founder and Managing Partner, Promus Ventures
• James Crawford, Founder and CEO, Orbital Insight
• Randy Culver, CEO AMERGINT Technologies
• Stuart Daughtridge, Senior VP, Advanced Technology, Kratos
• Dr. Lars Dyrud, CEO, OmniEarth
• Dr. Shahin Farshchi, Partner, Lux Capital
• Dr. Jenny Gautier, Director of Commercial Programs, The Aerospace Corporation
• Dr. Steve Goldberg, CEO & Co-Founder, Venrock
• David Hartshorn, Secretary General GVF—Global VSAT Forum
• Susan J. Irwin, President, Irwin Communications, Inc.
• John P. Janka, Partner, Latham & Watkins LLP
• Adam Keith, Managing Director, Euroconsult Canada
• Debra Facktor Lepore, VP and GM of Strategic Operations, Ball Aerospace & Technologies Corp
• Tony Lin, Counsel, Washington, DC, Hogan Lovells
• Dr. Clare Martin, Vice President of Programs, Surrey Satellite Technology US
• Clayton Mowry, President, Arianespace
• Carlos Niederstrasser, Business Development & Special Initiatives, Orbital ATK
• Sunil Nagaraj, Vice President of Marketing and Communications, Bessemer Venture Partners
• Dara A. Panahy, Partner, Milbank, Tweed, Hadley & McCloy
• Will Pomerantz, Vice President for Special Projects, Virgin Galactic
• Dr. Alex Saltman, Senior Vice President, GeoOptics Inc.
• Randy S. Segal, Partner, Co-Lead, Satellite Practice, Hogan Lovells
• David Strobel, CEO and Program Manager (PM), Space Micro
• Chris Stott, Chairman & CEO (PM), ManSat
• Tom Stroup, President SIA— Satellite Industry Association
• Professor Sir Martin Sweeting, Founder and Executive Chairman, Surrey Satellite Technology Ltd.
• Stig-Are Thrana, U.S. Sales Director and Head of Kongsberg, Silicon Valley Office, Kongsberg Satellite Services
• Dr. Joe Thurgood, Vice President Corporate Development and Marketing, Hera Systems
• Dr. Marco Villa, President & COO, Tyvak Nano-Satellite Systems
• Tony Wilkey, Senior Vice President, AvL Technologies
• Bruce Yost, Project Manager, NASA Ames Research Center
• Louis Zacharilla, Director of Development, Society of Satellite Professionals International (SSPI)

There can be little doubt that the subject matter experts who will be presenting at the SmallSat Symposium—Silicon Valley 2017 are of the highest caliber... they will blend their expertise with the unparalleled networking opportunities attendees will experience with the smallsat industry's peers.
Some of the many reviews of the SmallSat Symposium 2016...
"I frankly believe that your event was the finest interchange of ideas among the new wave of space entrepreneurs that I have ever attended… it was certainly the most raucous and passionate and honest discussion of what has been called New Space or Space 2.0.1. I very much look forward to the next event."
"…It was a great event and very useful for me. I am glad to have come and to have spoken."
"It was an excellent conference and I thoroughly enjoyed my couple of days with you, the speakers and the delegates. I was really pleased to be involved… Congratulations, and I look forward to joining you again next year."
" I thought it was very successful and productive. Congrats!"
"Thanks and congrats on a hugely successful event. I heard only positive comments from attendees during and after the event, so you really have a solid foundation for next year. Please do keep me in the loop as your plans for next year progress."

"Many thanks for setting up a wonderful conference. Lots of great panels, and many excellent networking opportunities."
"We found the conference a great success, and with some very interesting personalities and talks. I believe you know that we are very interested in continuing to participate in future symposia."
"You did a stellar job putting the event together. I gleaned much value from it in terms of insight and networking, and would gladly be involved next year."
"It was a great conference and I was really happy to be able to speak and also hear all of the other sessions. Thank you for organizing!"
"Thank you for the opportunity to participate and congratulations on a great event. I look forward to joining you again next year!"
"Thank you for having me. It was loads of fun and an excellent show."
"Awesome! I'd love to participate again."
"That really was a nice event. Happy to hear your plans for next year… it was a lot of fun, definitely worth the trip over."
Satisfy Your SmallSat Appetites—The Sessions…
Day 1 — Tuesday February 7th, 2017
---
The State of the Small Satellite Industry
Today's small satellite industry demands sound business and financial practices. How do we best cultivate dependable practices? Panelists explore the various types of small satellites (Nano, Pico, Cube, Etc.), their leading applications, as well as trending uses in each subset. How do we define the small satellite marketplace and what is its size? How much new growth can come from small satellites and which segments and markets represent the greatest opportunities? What "traditional" types of capacity and services are changed by the growth in small satellites? Importantly, how do small satellites affect the satellite market as a whole?

Financing Small Satellite Operations
Investment in small satellite ventures originates from a variety of avenues including angel investors, venture funds, private equity firms, corporations, commercial banks and public markets. How do the varying demands of each of these financiers affect small satellite operations and planning? What are their expected returns and financing terms? What are the most important criteria investors look for in choosing ventures to fund? How much of a role does private equity activity and debt financing play in funding SmallSat operations and what effect does this have on management behavior? Panelists will discuss how different types of investors perceive the small satellite industry.
Launch Provider Roundtable — Efficiency, Risk & Trends
Launching any satellite is inherently a risky and expensive business. Multiple new launch options are being created that offer opportunity to minimize risk and reduce costs. Executives from commercial launch service providers will share their views on current market trends and on their strategies to deliver the most adapted solutions for the launch of small satellites. How will new innovations, launch availability, changes in satellite designs and durability in small satellite design alter the future of the launch sector? What is the impact of re-usable engines on future launch costs? Which propellants, engines, components and new technologies are the launch sector investing in? What are the game changers? Panelists will discuss strategies for funding launch operations and the time it takes to book a flight.
Ground Systems Economics Architecture
As hundreds of new small satellites are launched ground systems must keep pace to track and communicate with them. What will be the increasing demands for these systems, as well as new autonomous onboard TT&C developments mean for the ground system market? What are the most important criteria in selecting ground system architectures for small satellites? What current and recent trends might change market dynamics in the future?
Pricing and Marketing SmallSat Services
Disruptive innovations create new markets. Business development executives will present their views on market opportunities and where to sell the multitude of products that have resulted from the SmallSat revolution? The collision of finance and technology has produced both turbulent markets and spectacular innovations. Who has bought, who will buy, and what will they pay? More importantly, how should products be priced to maximize revenue?
Cost Savings in Small Satellite Alternatives
How do small satellite alternatives compare to older technologies? Panelists will discuss foremost applications where cost savings are changing paradigms. The focus will be on different development models, prototypes and early operations including the overall positioning, level of vertical integration and cooperation with other industry stakeholders. Also under discussion will be budgetary considerations unique to the small satellite platform.
Day 2—Wednesday, February 28, 2017
---
Keynote Speaker
Professor Sir Martin Sweeting, Founder and Executive Chairman, Surrey Satellite Technology Ltd. Sir Martin has a BSc in electronics and PhD in radio engineering from the University of Surrey (UK) and is the founder and Executive Chairman of Surrey Satellite Technology Ltd. (SSTL). Following two experimental 'microsatellites' built by his research team at the University of Surrey and launched in 1981 and 1984, he pioneered rapid-response, low-cost and highly-capable small satellites using modern consumer electronics to 'change the economics of space' and has established the UK at the forefront of this new field.
Sir Martin also chairs the Surrey Space Centre comprising around 100 researchers investigating advanced small satellite concepts and techniques and which acts as the research laboratory for SSTL – an exemplar of real academic-commercial synergy. The SSC collaborated with SSTL on the world's first 'smartphone' nanosatellite, STRaND-1, launched in February 2013 and launched a research nano-satellite for orbital debris mitigation in 2015. Full Bio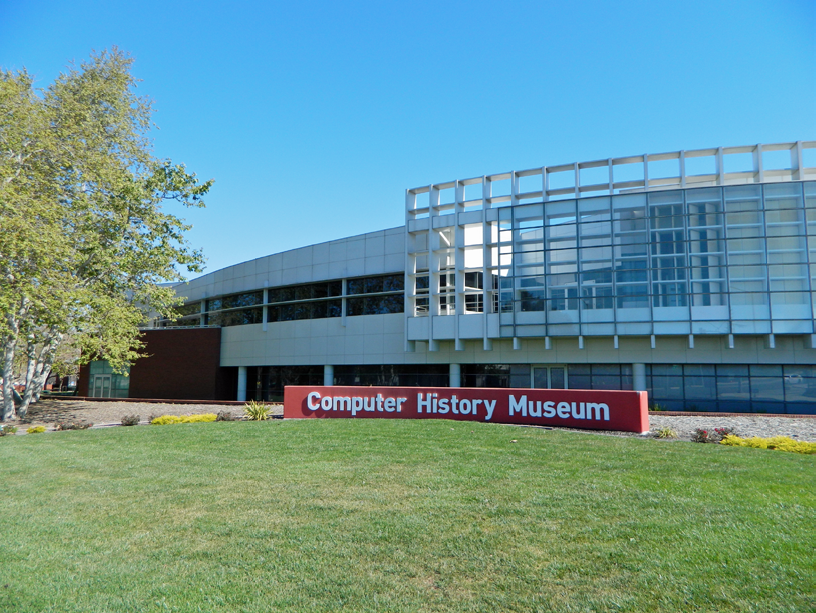 Small Satellite Constellation Dynamics
As small satellites spread across the skies, questions about constellation management arise. What is involved in designing, implementing and maintaining multiple satellites in a small satellite constellation? How does operating a small satellite constellation differ for a more traditional satellite system? What are the most important applications flying in constellations today and what might they be tomorrow?
Earth Observation
With more than 400 Earth observation satellites (50 kg+) planned for launch by 2025, and an additional 1000 satellites below 50k flying in constellations, the coming decade of growth in observation satellites is enormous. From agriculture and mining to traffic observation, mapping and weather, small satellites provide an opportunity to observe our planet in considerable detail. High resolution, accurate data provides a range of solutions to meet the immediate needs of emergency responders, defense users and location-based services. In how many ways can Geospatial Data be presented and be useful? Who are the important customers and what are their primary concerns and requirements?
Securing Capital In New Small Satellite Ventures
What is the optimal way to secure capital for the startup phase of a SmallSat venture? What are the different dynamics of getting funding for a startup SmallSat operator vs a startup manufacturer/launch service provider or data processing company? Explored in this panel are the various ways capital suppliers view revolutionary ideas. Has the complexity of the financial market led to roadblocks for SmallSat operators and manufacturers? How do operators avoid financial pitfalls (funding gaps, etc.)? Beyond the first funding round, how will investors approach adding capital to a maturing venture? What is the past and present performance of the sector and what are the current and expected trends for industry consolidation and M&A transactions?
Traditional Large Integrators—What is their Role in the SmallSat Industry?
Threat or opportunity? What are the majors doing independently or with their affiliates to capitalize on the SmallSat market? Airbus, Boeing, General Dynamics, Hughes, Lockheed Martin, Northrop Grumman, Raytheon, SSL and Thales Alenia are known for the scale of the systems they implement. How does each approach the small satellite market, and how does the scale of their organizations affect that approach?
Next Generation Technology
What new technologies will fly in the next generation of small satellites? What terrestrial equipment will be necessary to support these innovations? Speakers will discuss potential new applications, private sector technologies, space tech incubators, notable advances in design and implementation, advanced materials, 3D printing and robotics. What will be the role of NASA, NOAA, and Research Universities? What new business models and applications might be enabled by the birth of new technologies?
Defense and Government Applications
Defense, Government and NGO sectors require both remote sensing intelligence to detect and classify objects and also connectivity for secure, mission-critical communications. With advancements in small satellite technology, what kinds of improvements could SmallSat bring to existing solutions? What kinds of innovative new solutions might materialize? How do SmallSat operators work with government partners?
Concluding Remarks
By the way, the first 100 registrations qualify for a $200 discount on the standard event admission—take advantage of this saving and register today at: http://www.cvent.com/d/0fqt81/4W
Additional event details are available at smallsatshow.com/.
---