Change, as many great philosophers have said, can be positive and negative. However, for customers of the LDS shaker range, change is all about improving value.
In January 2009, LDS Test and Measurement made a highly positive change when five decades of history and a global customer base saw that firm become part of Brüel + Kjær. This dream team saw the world-leaders in vibration test systems integrate with the world-leaders in sound and vibration data acquisition and signal analysis. In the process, we have developed into a global supplier with unrivaled technical and service capabilities.
Royston is the UK home of Brüel + Kjær and the largest vibration test system factory in the world. All LDS R+D and custom projects are handled at that location, which facilitates extremely easy communication. With the incorporation of the LDS range, Brüel + Kjær is now the largest vibration test system provider in the world, and since the merger, the LDS range has gone from strength to strength.
In spite of the persistent global financial crisis, Brüel + Kjær is producing more LDS vibration test systems than ever before. 2012 was the most successful year for LDS orders, reflecting an enduring and growing global confidence in the brand. "We manufacture about 900 shakers a year and this number is rapidly increasing," explains the Head of R+D and Engineering for the LDS range at Brüel + Kjær, Alex Williamson. In fact, more than 3500 vibration test systems have been installed since the 2009 merger, taking the total number of individual LDS shakers in use around the world today well over 10 000.
Long-Term Investments
All over the globe, the majority of the LDS vibration test systems are in near-constant use. Day in, day out, for 25 years or more, they exhaust the life out of any test object, by condensing a lifetime's stresses into a few hours. In these intense test schedules "where downtime is very expensive," vibration test systems need to be tough on a level that most equipment doesn't have to even start to come close to equaling.
As the Head of Operations Andrew Turner said, "Durability is highly important and the longevity of the shakers is an important part of the value proposition."
Even controllers and amplifiers typically wear out before the shakers do, and that kind of long-term durability is what Brüel + Kjær believes customers should receive with an investment on this scale. Since 2009, the company has invested hugely in people and infrastructure and such is still ongoing—it's about more than just higher productivity and reduced lead times.
More Scope To Customize
The added resources of Brüel + Kjær has boosted the firm's ability to customize LDS vibration test systems, which is a key part of the value offered. "About two-thirds of our shakers business is customized," said Alex Williamson, "and our ability to tailor a shaker to customer-specific requirements is a great advantage. Our sole aim is to focus on solving customers' challenges."
As well as dual and quad shaker configurations, typical customizations include slip tables, guided head expanders, bespoke mounting fixtures, environmental chamber interfaces, and specific cooling or noise reduction arrangements. The shakers are customized for use in space, aerospace, defence, automotive, oil drilling industries, consumer products, package testing and more.
The biggest differentiating factor "force input"ranges from 9N up to the largest we have made to date—a quad V984 system of 640 kN used for satellite testing at ESA-ESTEC. Given this range of shakers, there is no vibration test application that Brüel + Kjær products can't cover.
Complete Systems From One Supplier
A great example of the synergies arising from the merger of LDS Test and Measurement and Brüel + Kjær is one of the satellite qualification test systems that was delivered to Brazil's National Institute for Space Research, INPE. This system, which connects Brüel + Kjær LAN-XI Data Acquisition Hardware with an LDS vibration test system, is a concrete example of the benefits from combining LDS products with Brüel + Kjær's range. Here, the test safety and the avoidance of over-testing is critically important—the Brüel + Kjær solution gives closed-loop control and integrated data acquisition from hundreds of channels. Each channel gives accurate information on force or vibration levels at any point on a satellite, ensuring its fragile and expensive structure isn't over-tested, and providing valuable data for correlation with Finite Element (FE) models.
For such a system, the customer was able to deal with one dedicated organization to supply a complete system, manage the entire project, and deliver the necessary support and service. As the company's Vice President of Strategic Marketing, Alun Crewe, said, "Customers appreciate our high-performance project management and 'can-do' attitude."
Commitment To Change
Remaining at the top requires an ongoing dedication to improvement, which is part of the culture on the LDS factory floor. "We're committed to continuous change," said Andrew Turner. "The LDS brand is the ultimate in vibration test systems, and our job is to keep it there."
Reflecting the investment in the LDS range since the merger, in September of 2011, the Royston factory received a Highly Commended Award for Best Factory in the Electrical and Electronics category. "I've seen positive changes since the integration with Brüel + Kjær," said Alex Williamson. "These are especially apparent in R+D, where the LDS range has inherited process tools that have helped enormously to improve design efficiency."
Continuous Improvement, Lean and Production Engineering are the focus of David Auty, who has been working for Brüel + Kjær since June of 2011. Shortly after joining the company, David introduced an award system to mobilize the many minds at work on the LDS range and to publicly recognize positive changes. These are Before, After, Result, Next Awards (B.A.R.N.), which motivate everyone to improve processes wherever they see the potential—everyone takes a part in creating the best possible products.
"We encourage input from anyone," said David Auty. Each of the more than 100 B.A.R.N. awards issued since June of 2011 recognizes an improvement that benefits shaker customers, coming directly from the people who build them.
"I've seen positive changes since the integration with Brüel + Kjær. These are especially apparent in R+D, where the LDS range has inherited some process tools that have helped enormously to improve design efficiency" Head of R+D and Engineering for the LDS range at Brüel + Kjær, Alex Williamson
As Assembly Technician Richard Oakley said, "Seven of my B.A.R.N. projects have been adopted to date. The management really listens to us and we have terrific pride in what we do. I get a huge kick out of knowing that something I have put together tests a satellite before it's launched."
Improvements For Customer Service
The merger between Brüel + Kjær and LDS has enabled the company to invest heavily in global organization—this allows for the provision of consistent, top quality service throughout the world. The direct sales network has grown and has reduced the number of distributors used. Distributors that specialize in vibration testing have been partnered with, and are large enough in scope to offer coverage that can benefit the customers. For clients, this means more direct access to Brüel + Kjær.
A range of service and maintenance plans are offered. By enlarging, pooling and spreading company resources efficiently, the capacity to assign resources anywhere they are needed, without the danger of becoming exhausted, is assured.
Right now, the company is working hard to take the knowledge and expertise of employees out into the field, offering comprehensive service plans to protect customer investments. Thanks to the considerable resources and expertise of Brüel + Kjær, work is more efficient and smarter systems are developed that are easy to use, simplify procedures, offer solid test guidance, and help avoid misuse. All to ensure highly reliable testing.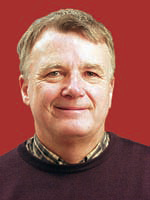 Brüel + Kjær is excited about the synergies that are continually developing, and will continue to improve the value offered. All in all, the future looks extremely bright for the LDS range of shakers.
About the author
Noel Brown is the Solutions Manager for Brüel + Kjær
________________________________________________________________