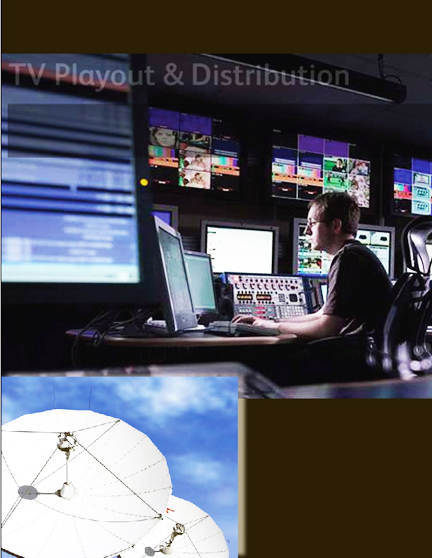 "In recent years broadcasters have had to rethink their playout strategies as consumers have demanded increasing volumes of video content, in more formats, to an increasing array of devices. With on-demand increasing in popularity in recent years, the challenge is also about ensuring that content is available as and when consumers want to view it. For broadcasters, used to playing out linear channels to a handful of platforms, the new multichannel, multi-platform environment has meant revisiting both the business and delivery models. Success will require flexibility and collaboration between broadcasters and broadcast services providers to ensure that consumers are provided with the content they want, on the platform of their choice."
The last decade has seen a revolution in viewing technology, and the pace of change in both consumer devices and broadcast technology is likely to accelerate. For broadcasters, used to playing out linear channels to a handful of platforms, the new multichannel, multi-platform environment has meant revisiting both the business and delivery models. Broadcast services providers have also had to develop new offerings that enable their clients to deliver content to multiple platforms, devices and, increasingly, create bespoke packages for specific regions or territories.
Barrie Woolston
, Commercial Director,
Arqiva Satellite & Media
, explains that only by understanding how consumers will consume video in 2020, can broadcasters ensure that they don't miss out on future revenue opportunities. To do this, they need to work closely with their broadcast service suppliers to develop a next generation playout strategy that provides ingest, encoding, compression and packaging of linear, non-linear and on-demand content for distribution to the consumer.
Today's Broadcast Environment
The changing broadcast landscape in recent years has forced broadcasters to rethink their entire infrastructure, content and business strategies as consumers have demanded increasing volumes of video content, in more formats, to an increasing array of devices. With on-demand increasing in popularity in recent years, the challenge is also about ensuring that content is available as and when consumers want to view it.
As a supplier of content services to broadcasters, Arqiva is able to obtain a close up view at what broadcasters want to do now. Increasingly, the Company is being asked to anticipate the future broadcast landscape to ensure that systems are being developed broadcasters will need — not just next month or next year, but five years from now, as well. This puts Arqiva in a real position of responsibility, but also enables us to provide an insight into what the broadcast industry will look like in 2020.
This article will focus on the two areas that will undergo radical change and which, Arqiva believes, will converge: playout and asset management. As well as being two areas of radical change, we also believe that they will be the key to successful management of future broadcast services.
Why? Because some of the main drivers affecting how broadcasters distribute content reveals such is the case. They include...
The continuous search for new revenue streams
A need to reach wider audiences, and, in many cases, with global reach will be required
An increased number of viable delivery mechanisms
Accelerating the search for efficiency and cost-effectiveness
The Broadcast Environment Of The Future
To see how the broadcast world has changed, it is interesting to think about a typical channel on a large satellite network, such as
BSkyB
in the UK. Five years ago, most of these channels would just have been on the
Sky DTH
platform with no streaming web presence, and mobile TV considered as something for the future rather than a must-have viewing platform. Even the largest and best-funded channels would have been deployed on a maximum of three delivery mechanisms, with DTT and cable in addition to BSkyB's satellite network.
Today, most channels will be streamed live on the web, and many channels are looking to distribute their output to other territories, generally via satellite, to serve either niche content audiences or expatriate communities in other countries and some broadcasters are planning for the near future when Ethernet-enabled set-top boxes (STBs) provide exciting new interactive revenue streams and open up truly global audiences.
At the same time as this increase in complexity has occurred, broadcasters have also been looking very closely at cost-cutting and efficiency. Arqiva see this as a trend that will continue and, it's our belief, that this will mean that only the larger media groups will be able to cope with the cost and complexity of implementing the new systems, and the impact it will have on the culture of their organizations, required to take advantage of the new broadcast opportunities of the next decade.
That's not to say that smaller broadcasters can't take advantage of these opportunities but they will simply choose to outsource their playout and distribution, rather than building their own infrastructures. This makes it imperative that remote systems are designed that allow channel owners to outsource playout, workflow and asset management without any loss in control and functionality.
As
Arqiva
peers into the future, noted is a mega trend that will affect every decision facing a broadcaster: the increasing fragmentation of broadcast audiences — both by territory, platform, and demographic — leading to pressure on broadcasters to provide content in multiple formats to protect [or take advantage of] advertising and subscription incomes and build new businesses in previously un-served territories.
In this environment, broadcasters with access to content that people want to consume will increasingly use the following measures to increase revenues:
Increase broadcast viewership by increasing the number of territories and languages served through broadcast distribution
Get much smarter about how to make 'new' content using existing footage – and do this at minimal cost
Increase the number of distribution methods through over the top (OTT), mobile, etc . [growth of these products is expected to increase 55-fold between 2008 and 2014, reaching 58 million ]
Integrate web commerce with broadcast and OTT distribution
Protect and build channel brand awareness throughout all distribution methods and territories served
Increased use of IP throughout the content chain to increase flexibility and reduce costs
Integrated Content Management + Playout
Increasingly it's important that broadcasters and their suppliers take an integrated, holistic, view of playout, asset management, and the workflow systems that link them. Only by having fully integrated systems can broadcasters take full advantage of automation to reduce costs and increase flexibility.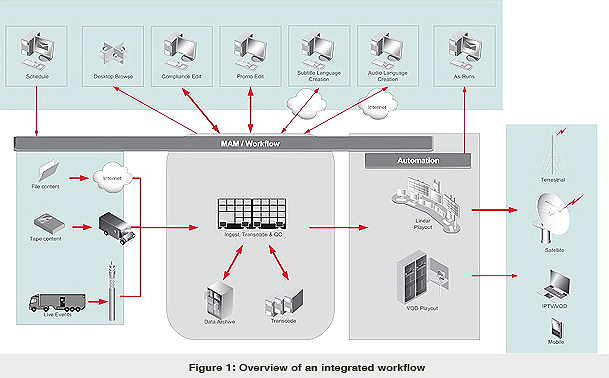 Arqiva has developed a workflow system where content is ingested as early as possible and kept in a digital state as it is managed, manipulated, stored and distributed. Workflow tools then enable end-users to create jobs or tasks on the central workflow system and to manage, track and monitor the customer content through these tasks. Broadcast software and hardware tools then enable the manipulation and delivery of pre and post-production media between national and international content owners and their agents, and ultimately the automated playout system that is also controlled through the integrated workflow system
Workflow and Broadcast Tools
provides an efficient means for broadcasters to exploit and manage their content through a number of efficient working practices. These include: ingesting once and using many times, repurposing content for different platforms and reversioning content to reach new audiences.
These tools also lead to increased revenue possibilities and provide greater control and visibility of workflows. This reduces turnaround time and makes putting content on air easier. And, as the number of platforms, content formats, distribution networks and language variations that are required to satisfy as many TV consumers as possible increases for each asset – as analysts predict it will in the coming decade - being able to simplify the workflow needed to deliver multiple outputs of each piece of content will become critical.
Arqiva's approach is to build in intelligence to a workflow is through the channel's
broadcast management system
(
BMS
). Workflows are built and saved as presets within the workflow system. The BMS issues workflow requests (jobs) which are actioned by the workflow system with status information, updates and media information exchanged.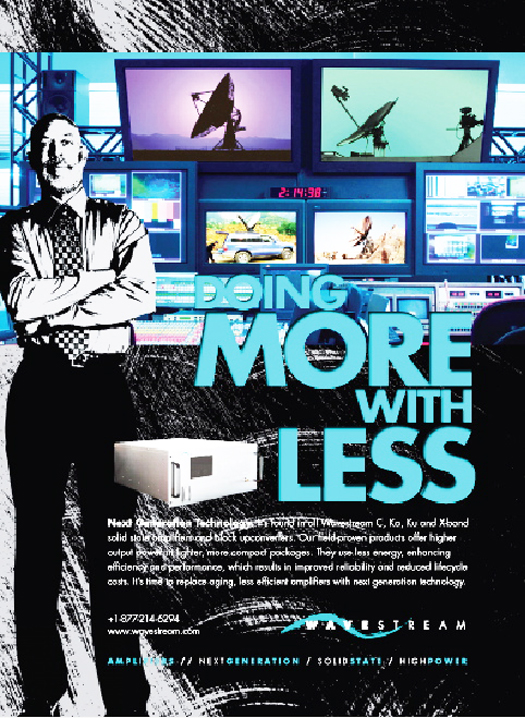 Ingest and Quality Control
(QC)
: content is delivered as tape or a file and is ingested to electronic high resolution and low-resolution 'browse' (also called 'proxy') copies, stored on the content server. QC is carried out, both automated and human checks. All assets can be browsed frame accurately in low resolution, from which the customer can remotely produce an
EDL
(
Edit Decision List
), with a copy saved for compliance, repurposing and promo production purposes. The EDL is used to generate the high resolution media. Where necessary, the customer can remotely browse the content and forward over an IP link to an external audio houses to prepare new language tracks. The workflow is also designed to handle the receipt of the language track from the audio house and use data tags to ensure the correct language version is played out correctly at the end of the process.
The final broadcast ready content is stored until the transmission date, when the workflow system passes the content for playout, after which it is purged, or stored until played again or reversioned.
Remote Playout
Remote Playout and Distribution
(
RPAD
) will be a critical consideration for broadcasters looking to deliver fully tailored television to multiple audiences speaking different languages across many regions and time zones.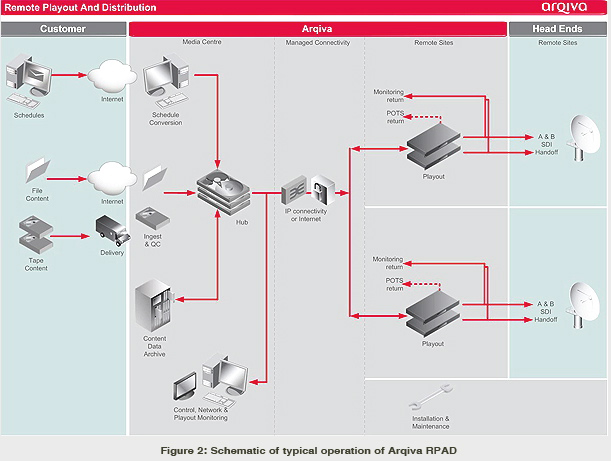 The unique advantage of RPAD is that it allows a channel to be customized at the point of delivery to meet the exact requirements of a local audience, content owner or advertiser, including content replacement, tailored branding, time shifting and localized advertising, subtitling and voiceovers. Content is centrally stored in a secured main playout server, from where each tailored version is delivered through a managed IP network to the appropriate remote playout device for fully managed local broadcast. This will undoubtedly create new revenue opportunities for broadcasters/content owners through the sale of linear spot substitution advertising as a result of being able to provide an increased number of eyeballs for each content asset. It will also enable advertisers to more accurately target demographic groups – making TV an increasingly attractive media.
Playout — The Next Steps
Arqiva believes that there are a number of key technologies that will need to be developed to help broadcasters to tackle the opportunities – and challenges - that the market will present over the next 10 years.
That said broadcast services companies, including Arqiva, are already looking at these critical issues in order to provide advanced playout solutions to broadcasters that will help them take advantage of the nexgen of broadcast opportunities.
Key focus areas for the Company as it moves toward 2020 include...
Using IP connectivity to enable customers to choose which workflow elements they control directly
Using IP networks to receive programming, graphics, advertising content, schedules, and so on
Providing an integrated workflow to control every aspect of the post-ingest content chain
Providing disaster recovery and business continuity over IP networks (RPAD is ideal for customers looking for cost-effective disaster recovery)
Ignore The Trends + Perils Await
Greater complexity of content distribution is a near certainty for broadcasters with good quality content that is popular in more than one country or region over the next 10 years — you only have to look at how the landscape has changed in the last decade to see how much broadcasting has changed in this time. Broadcasters will be seeking solutions that enable them to handle increased complexity with a minimum of CAPEX expenditure, and without needing to hire additional staff.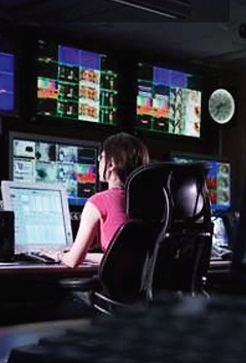 Simultaneously, these channels will need to ensure that channel branding is maximised across all Asian territories and an increasing number of distribution methods. Solutions such as RPAD ensure that broadcasters can handle multiple languages and territories from a single point. Such solutions will become increasingly important as more and more broadcasters need to retain control while outsourcing equipment and services.
As a result, the broadcast industry will increasingly see outsourcing, remote control, importance of channel branding and the need for flexibility to support new business models. Companies that provide services and solutions to channel owners will ignore these trends at their peril — while those that understand and prepare for these inevitable trends will prosper.