The National Satellite Test Facility (NSTF) is a new, built-for-purpose, testing facility currently under construction at the Science and Technology Facilities Council's (STFC) RAL Space, near Didcot in Oxfordshire, UK. Once fully online, this will be one of Europe's most advanced satellite facilities, giving UK companies world-class testing capabilities directly on their doorstep.
---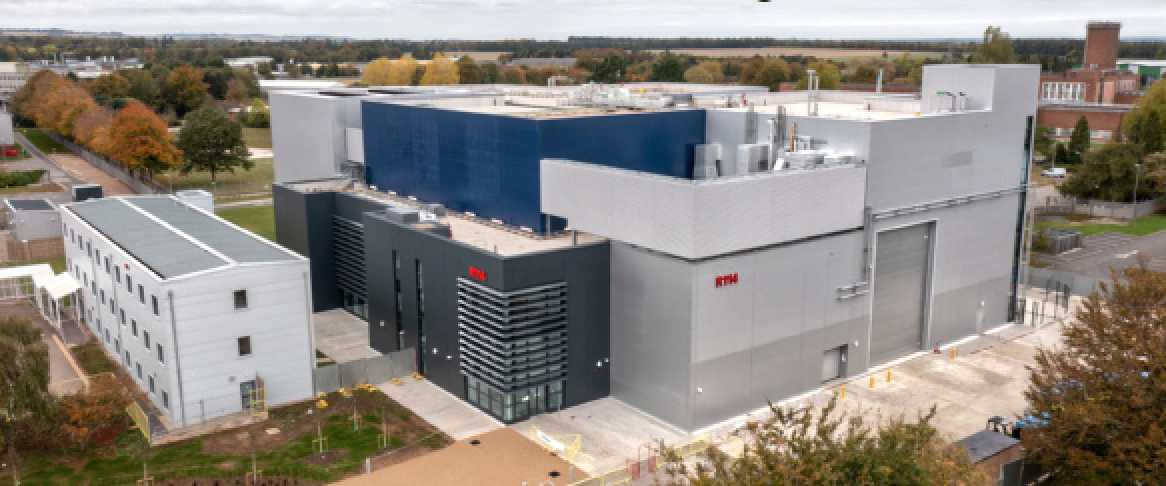 ---
The NSTF came about as a result of a Facilities Gap Study run by the UK Space Agency in 2015, which polled the British space industry to find out what facilities were likely to be critical for their future development and growth.
The study found that what was needed most was a test facility, based in a single, central location, that was capable of testing very large-scale satellites and offered companies an alternative to similar facilities in the USA and mainland Europe.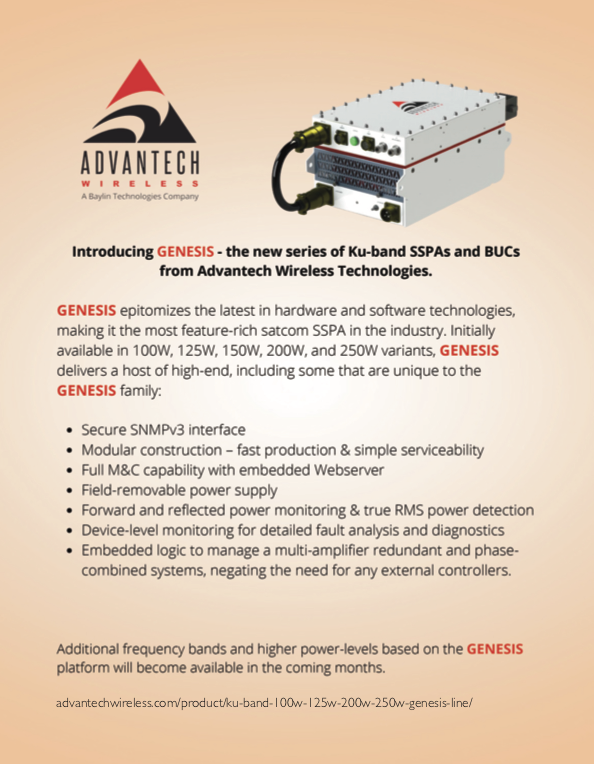 As an arms-length Government body, STFC RAL Space was selected to host and run the new facility. While there are a number of large commercial companies in the UK that would have been capable of hosting such a site, the decision was that a quasi-government body status would allow us to act as an honest, independent broker of the facilities, in a way that traditional commercial outfits may find more difficult.
This project has been hard work — something I believe everyone involved at RAL Space and our partners should be proud of — and we're incredibly pleased that we're due to start bringing the facilities on-line over the coming months, with the target of being fully operational by the spring of 2024.
The building itself features a standard suite of test facilities, all surrounding a cathedral-like, central hall. The entire testing facility sits on a single level, making it easier and safer to move a satellite from one testing station to another.
Satellites enter the facilities via the huge main doors, which are large enough to fit six, double decker buses through them, stacked in two rows of three.
These lead into the 2,500 square meter clean space — kept to an ISO Class 8 standard — which are maintained at the correct humidity, thanks to a system that produces more than 700kg of steam per hour.
---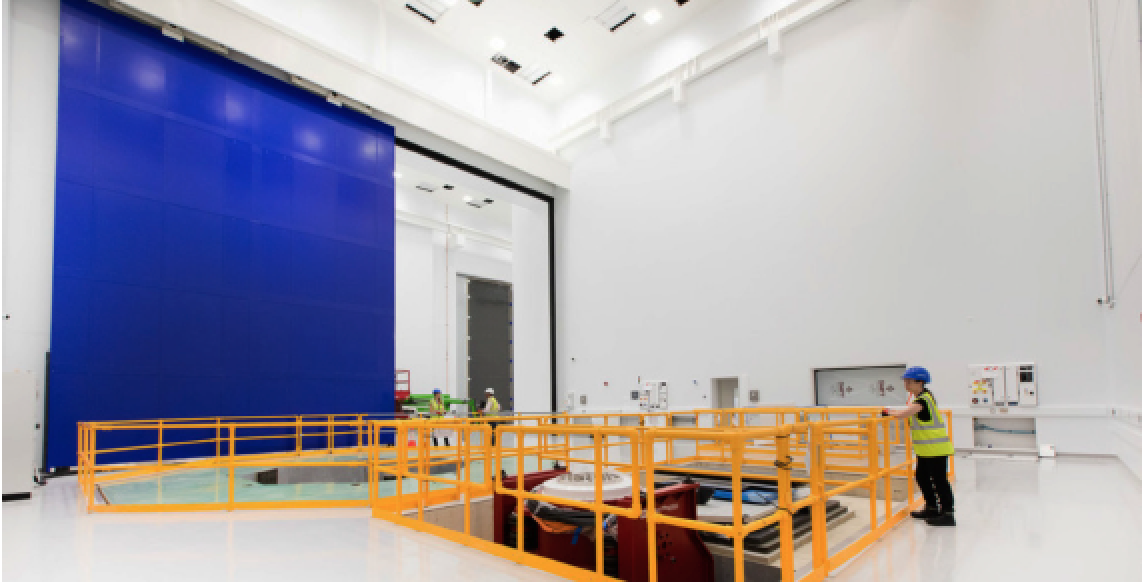 ---
The suite contains all of the tests required to ensure a customer's satellite will survive its launch, including a large vibration table that is capable of producing 222kN of thrust as well as an audio test chamber that can generate noise so loud it would make even the loudest rock concerts sound like a whisper in comparison.
At 146dB maximum volume, this chamber is louder than standing next to a jet engine, although thanks to the rooms' 4 meter thick walls, such could not be heard from just outside the enclosure.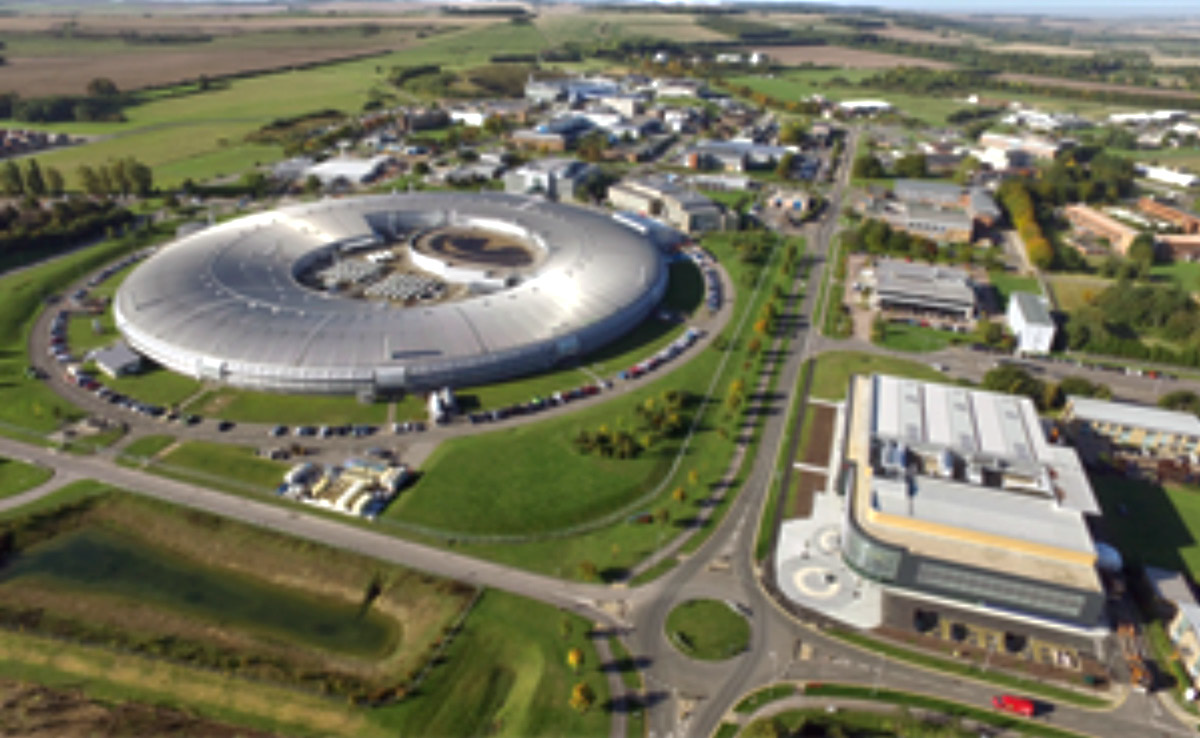 Aerial view of RAL Space at the Rutherford Appleton Laboratory (RAL)
To replicate the extreme conditions satellites will find once they reach space, we have a towering, thermal vacuum chamber, capable of housing a craft that's 12 meters long, 7 meters wide and weighing 100 tons for months at a time. If we did try and get six double decker buses through the main doors, one of them could be parked in the test chamber, with room to spare.
The NSTF also features an electromagnetic compatibility and antenna measurement system — an impressive, cavernous room of 44,000 inwardly pointing spikes — that can have the oxygen levels dropped to the equivalent of 3, 000 meters altitude to stop it from catching fire under heavy testing, an issue that similar facilities have been plagued with in the past.
With the building largely complete, the facilities are now undergoing intensive and ever more complicated testing to ensure we can provide the highest possible quality data for our customers. Once fully operational, two satellites at a time can be accepted, with a full range of tests typically taking between six and nine months to complete.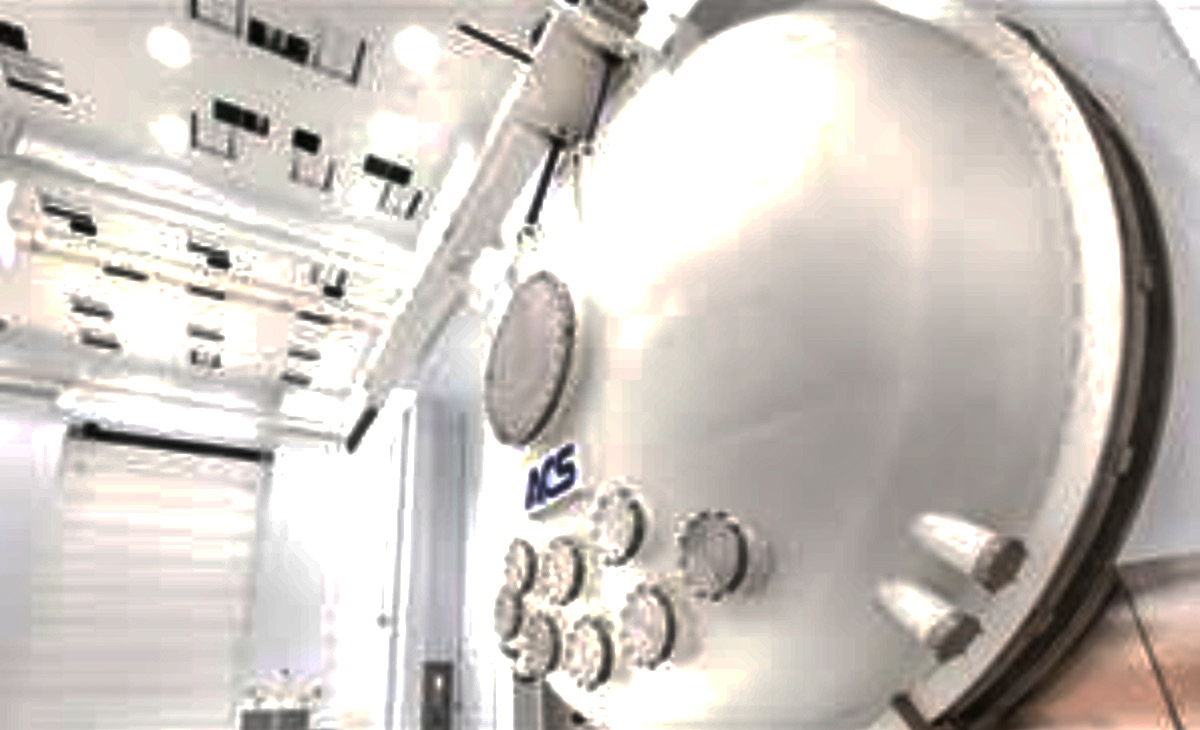 Large Space Test Chamber in the National Satellite Test Facility.
This has been a long road to arrive where we are now — we're confident that the NSTF is the facility that the space industry critically needed, offering a purpose-built, one-stop shop for testing the next generation of spacefaring satellites.
We're now very much looking forward to welcoming our first customers over the coming year and playing our part in making the UK an attractive place to build and test satellites.
To learn more about the NSTF, please email ralspaceenquiries@stfc.ac.uk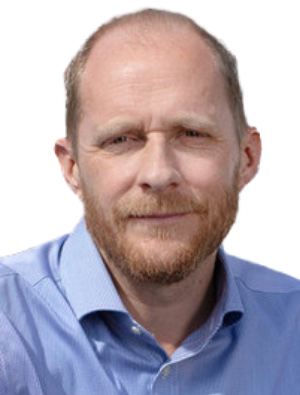 Author Matt Fletcher, the Head of Environmental Test Division at RAL Space, is responsible for all operational aspects that relate to the test facilities, current and future. He has been in this post since 2018, when the Environmental Test Division was formed, due to the increased facility operations in RAL Space and the addition of the National Satellite Test Facility. Prior to this role, Matt was the Design Division Head at the ISIS Neutron and Muon Source facility run by STFC. He was responsible for the engineering design of the facility, from replacements through to new additions to the facility.
---