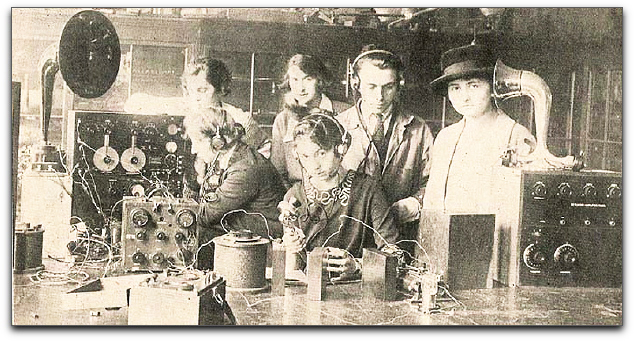 The past few weeks have seen some major progress in terms of an international roll out for pay-radio. SatMagazine has faithfully followed the news from Ondas Media and its plans for a European pay-radio roll out by satellite.
The Company has been busy showcasing its new developments at Barcelona's giant
Mobile World Congress
exhibition. They are super-sexy.
However, we also now know that
Liberty Media
, through a wholly-owned subsidiary, has its own plans to mop up the
WorldSpace
, Inc. assets out of Chapter 11 bankruptcy. Liberty's 40 percent relationship with
Sirius-XM
is also important in this mix. There's also the question of
SkyTerra
to consider.
Liberty Media CEO
Greg Maffei
confirmed that WorldSpace, which Liberty is in the process of acquiring from bankruptcy, will go global. Mr.
Maffei
told analysts during Liberty's results conference that WorldSpace has L-band spectrum access worldwide [
not quite true/Ed
] and that Liberty was looking to develop the now somewhat lapsed WorldSpace assets.
Mr.
Maffei
's comments must be read in close conjunction with those of Sirius-XM, in which Liberty holds a 40 percent stake.
At almost exactly the same time, Sirius-XM said: "We have entered into a letter of intent with a Mexican company,
ACIR DARS Mexico, S. de R.L. de C.V.
, to pursue a license to offer satellite radio in Mexico. ACIR DARS Mexico has filed an application for a license to offer satellite radio with the Mexican government. The letter of intent contemplates us receiving a royalty from ACIR DARS Mexico as well as an option to acquire an equity interest in such Mexican business."
The 'not quite true' statement concerns the UK, where
Qualcomm
has the L-band (1467-1492 MHz) terrestrial frequency rights.
An SEC 'annual report' 10-K filing made February 25 by Sirius-XM also talks of Sirius-XM's long-held relationship with WorldSpace, in particular a
Technology Licensing Agreement
dated January 1, 1998 (and amended six months later). A key — but telling — phrase bluntly says, "Other regions. We are in discussions with various parties regarding possible joint ventures in other countries."
It is also worth remembering how all-embracing Sirius-XM is in North America, and how these vehicle brands are just as well known outside its current operating region. "We have agreements with every major automaker — Acura/Honda, Aston Martin, Audi, Lamborghini, Bentley, BMW, Chrysler, Dodge, Ferrari, Ford, General Motors, Honda, Hyundai, Infiniti/Nissan, Jaguar, Jeep, Kia, Land Rover, Lincoln, Lexus, Toyota, Scion, Subaru, Maybach, Mazda, Mercedes-Benz, Mercury, Mini, Mitsubishi, Porsche, Rolls-Royce, Volvo and Volkswagen — to offer either Sirius or XM satellite radios as factory or dealer-installed equipment in their vehicles. As of December 31, 2009, satellite radios were available as a factory or dealer-installed option in substantially all vehicle models sold in the United States," stated the SEC filing made by Sirius-XM.
There's another global satellite system that so far has made little impact on Europe.
SkyTerra Communications
wants to rollout a global satellite operation, starting later this year with the launch of
SkyTerra 1
from the Baikonur Cosmodrome. The trouble is that the Sky Terra operation might just run out of cash.
First, a little background: SkyTerra started out life as
Mobile Satellite Ventures
(MSV) with
TerreStar
as a shareholder. TerreStar was earlier known as
Motient
, and Motient was one of the founders of
XM Satellite Radio
. In other words, SkyTerra isn't just about mobile phones, fascinating as that is, but also has an eye on the global radio entertainment space, which is now beginning to have some interest for us in Europe.
The current position is that Europeans have at least two players committed to providing satellite radio to cars and handheld devices in the shape of
Ondas Media
and
Liberty/WorldSpace
. Ondas Media is still putting its plans together but has signed up some major car names for an introduction next year, although test transmissions might begin sooner. Liberty now effectively owns the WorldSpace satellites and also controls 40 percent of US pay-radio operator Sirius-XM — Sirius-XM and Liberty both having confirmed that they are committed to rolling out an international pay-radio service. It could be that Europe would have two rival systems an offer which is perhaps good for competition, although not necessarily offering minimum confusion for potential subscribers.
Back to SkyTerra... Sky Terra has as its major investor in the shape of Harbinger Capital Partners. Harbinger is also a major investor in London-based Inmarsat. And Inmarsat has absolute access to a large slice of L-band frequencies over Europe (these are similar to the L-band frequencies in use by
Solaris Mobile
, a 50/50 joint venture of
SES Astra
and
Eutelsat
and likely to be used by Ondas Media — More on Solaris Mobile in the follow-up feature...).
On March 1, SkyTerra confirmed it has paid $31.5m to Inmarsat in cash to maintain L-band spectrum rights that were agreed to by the two businesses back in December of 2007. Paying the money gives SkyTerra until September 2011 to decide how it wants to use the
Inmarsat
L-band spectrum, when it must then cough up several hundred millions to actually access the spectrum. It sounds like a lot of cash but it is actually much less expensive than launching a fleet of satellites!
Key to this admittedly complicated story of inter-relationships is the use of ground-based frequencies, called
Ancillary Terrestrial Components
(ATC), which the Americans have granted to satellite operators
and
which ensure that signals get through to users even in the deep content canyons of Manhattan as well as in the open countryside. Similar terrestrial repeaters will be used in Europe to boost satellite reception of video and audio signals to cars and cell-phones.
In other words, all of SkyTerra's ducks are lining up in a row, ready to be used for a global satellite operation beaming services (which could include broadband, as well as video and audio) to vehicles and smart-phones in the USA as well as potentially over Europe. But there are now major questions over how much cash it has left in its bank to fund this ambitious programme.
SkyTerra has already paid $491m to
Boeing
to build its first two satellites, but more is due. The company says it has to find another $211m in the first nine months of this year. To help meet a probable funding gap measured in the tens of millions, it has already had to "suspend" certain major payments totally $155m. And it said March 1st that it expects to have $155.4m in cash at the end of October, which some say is much too tight a position to be in if it wants to roll out services this coming winter.
Should Sky Terra restructure itself to guarantee a wider presence outside of North America, then it is quite possible that there will be three competing satellite pay-radio systems over Europe. They are:
Solaris Media, probably with Ondas Media using its S-band frequencies
Liberty Satellite Radio, using Sirius-XM's skill set and WorldSpace L-band assets
SkyTerra, supplying L-band frequencies leased from Inmarsat
Does The Market Exist?
It is true that satellite-delivered mobile TV (and audio) has had a somewhat lacklustre performance to date. A new study states that the satellite mobile TV market will soon be worth an impressive $11bn a year.
Despite the limited audience and coverage of services, the market for mobile television is expected to witness rapid growth, providing potential opportunities for content providers, mobile operators and handset manufacturers. Increase in mobile device penetration rate as well as rising popularity of TV services is expected to boost the popularity of mobile TV services among consumers. Success is determined by factors such as availability of compatible cellular phones, support for wide picture quality and high rates of data transfer. Mobile handsets equipped with standards of analogue broadcast, DVB-H (Digital Video Broadcasting for Handhelds) and CMMB (China Mobile Multimedia Broadcasting) are expected to witness significant growth. The developing countries of Brazil, China, and India are expected to foster growth in the market for mobile TV services, says
Global Industry Analysts Inc
., in a new study.
"Growth is driven by the transition of terrestrial TV signals to digital airwaves from analogue as well as free wireless TV technologies such as MediaFLO and DVB-H. Satellite-based services are forecast to foster growth by offering affordable solutions for reliable and high-quality delivery of mobile TV services in Europe. The development of interoperable standards and availability of free spectrum space is expected to encourage the development of high-quality content for mobile television. Developing countries of Brazil, China, and India are expected to foster growth in the market for mobile TV services.
"The Asia-Pacific region offers vast growth opportunities for the mobile television market, and is expected to witness large-scale expansion in the subscriber base as well as service revenues. Rapid growth is attributed to factors such as increasing penetration of mobile handsets and availability of services on a free-to-air basis. Affordable subscriptions and unlimited packages hold high significance for mobile TV services in Asia-Pacific countries. Japan and South Korea represent the leading markets for mobile TV services in Asia-Pacific region, while China and India offer the enormous growth opportunities for market participants," adds GIA.
That's all very well. But most critics of 'mobile TV' (and radio) suggest that as far as Europe is concerned, the region is
VERY
different to the USA. Europe has a well-developed terrestrial TV and radio business, while the urban areas enjoy ample 3G telephony. Moreover, the dozens of different languages and complex licensing requirements create additional headaches.
Nevertheless, Ondas Media is pressing ahead, and we can see that the combined might of Liberty+Sirius would create be a formidable marketing entity with skills and cash a-plenty to create a buzz in some key European markets. The position of Sky Terra is more questionable, at least until its own future is more secure. Either way, the future looks extremely interesting.
And speaking of Solaris Mobile... see Chris' article entitled "Strategy: Solaris Mobile" in this issue...