The emergence of new technologies in the satellite industry, including the arrival of HTS GSO and NGSO systems, is prompting the industry to embrace a substantial shift, from offering one-size-fits-all capacity to creating value propositions better tailored to customers' fast-growing, diverse demand and the price pressures in dynamic economic circumstances.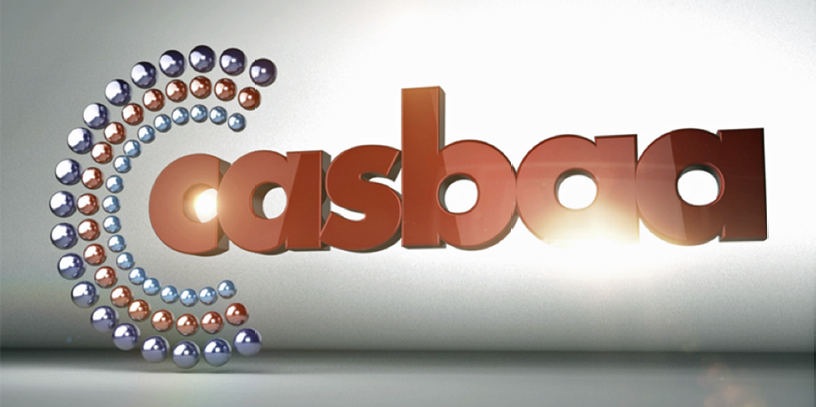 This was a key focus at CASBAA Satellite Industry Forum 2016, attended by close to 200 industry leaders at Pan Pacific Singapore. Nine high-level panels discussed a wide range of topics, from the latest strategies in the challenging market landscape, the rise in NGSO systems, to developments in the launch market and perspectives on airline communications, broadband and enterprise solutions.
Demand For Superior Value Proposition
In the Asia Pacific Satellite Leadership Roundtable, key industry leaders agreed that despite cyclical downturns in industries such as oil and gas, there is still immense market potential in Asia. "These are cyclical forces that don't fundamentally lead to long-term decline in demand," said Mr. Jean-François Fenech, CEO of Eutelsat Asia. "Usage in data is continuing to pick up."
Panelists highlighted long-term fundamentals for sustained growth in video and broadband data connectivity, which lead to continued investments in growth across the region. These are manifested in initiatives to enhance satellite efficiency and launch new ones to expand capacity.
Amidst intense competition in the industry, the second panel—"Is the NGSO Revolution Coming?"—discussed the arrival of the NGSO systems as a new alternative for delivering the optimal experience in the most cost-effective manner. Mr. Mark Rigolle, CEO of LeoSat Enterprises, said, "Satellites are now better than terrestrial solutions. Our focus is to be the fastest, most secure network, do it better than fiber and do it better than what satellites have so far been able to do."
However, beyond debates on seemingly competing technologies—between NGSO and GSO, Ku- and Ka- bands, terrestrial and satellite—the discussion called for the industry to take a more customer-focused approach. "You want to offer end-to-end services; you don't want to merely sell bandwidth and MHz. Ultimately, what your customers care about are the end benefits," said Mr. Stéphane Chenard, Senior Associate Consultant, Euroconsult.
Featuring updates from leaders in the launch market, the third panel underlined the need to focus on the economic calculus of satellite launches and not just the technology. Mr. Jacques Breton, Senior Vice President, Sales & Business Development, Arianespace, said half of the company's backlog comprises NGSO, but also added: "We are agnostic on any orbit; for us, it's about providing the appropriate vehicles and solutions at the appropriate cost."
The discussion on cost is especially pertinent with the advent of new innovations that claim to offer greater efficiency and lower costs, unlocking industry-disrupting possibilities that make space more accessible.
"We have been successful in changing the cost paradigm," said Mr. Jonathan Hofeller, Vice President of Commercial Sales, SpaceX. "We will continue to see smaller satellites and newer constellations come online that couldn't afford to previously. For small satellites, we have tapped on third party ride-share missions."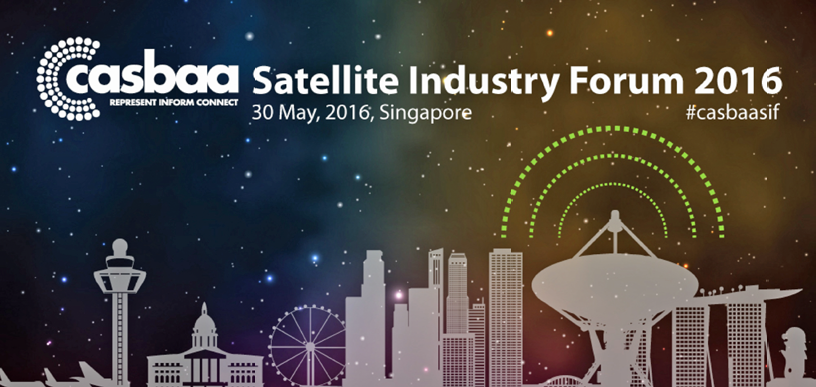 In addition, the panel cited reusability and automation as measures that are being adopted for enhancing efficiency.
Aeronautical Applications In An Ongoing Evolution
The fourth panel featured an exciting discussion on whether satellite applications in aeronautics and in-flight connectivity are merely a flash in the pan, especially given the challenges in monetizing this service proposition. Panelists agreed that there is no single model, as airlines integrate connectivity in different ways, from 'freemium' offerings to pay-as-you-go among low-cost carriers.
The panel also highlighted the fact that in addition to passenger and consumer connectivity, the aeronautics sector generates demand for satellite applications in aircraft operations. Even as antenna and satellite technology evolves, airlines are demanding options that are readily available to support their capabilities.
Towards World Radiocommunication Conference (WRC) '19
In a rallying call, Mr. Gonzalo de Dios, Associate General Counsel, Intelsat, emphasized that in the aftermath of WRC '15, the industry needs to advocate for a vision of the critical role that satellite will play in an ever-connected world through close coordination between service providers, end users, and customers at domestic and regional levels. "This is about connectivity on a global level and the imperative to serve underrepresented areas."
Continued Optimism Amidst Price Pressures
While demand for satellite capacity is rapidly increasing, pricing remains low. Panelists in the "The Customer is Always Right—Sometimes" discussion tackled growing customer expectations by advocating for more aggressive business models to attract and retain customers. They also identified video as an emerging opportunity for huge growth potential.
Mr. Vaibhav Magow, Regional Director, Asia-Pacific, Hughes Network Systems, LLC, said, "The industry is opening up many market segments that were not available to us in the past. With new technological developments, we are now starting to gain back a space in the traditional telecommunications world and fight back through innovation. That's a really strong reason to be optimistic."
Meanwhile, panelists on the "CEO Panel — The Sharp End" responded to falling transponder prices by stressing the need for businesses to increase flexibility and quality of their services to remain competitive in the market. Mr. Steve Collar, CEO of O3b Networks, said falling prices offer opportunities for the industry to innovate and deliver solutions that are more relevant to customers, and urged the satellite business to transform from a scarce, niche industry into a more accessible one.
Indonesia As A Growth Market
At the session "Focus on Indonesia," panelists said weak economic fundamentals and the gap between rising operational costs and consumers ability to pay are key challenges for the satellite industry in Indonesia. Nevertheless, the fragmented archipelago heavily relies on satellite services, and demand for bandwidth in Indonesia has quadrupled in the last five years, said Mr. Henry Mulya, Sales Director, Asia Pacific, SES.
The Way Forward For The Satellite Industry
In closing, CEOs of leading satellite businesses discussed the way forward for the satellite industry and the challenges to be faced. Acknowledging the harsh stock market perceptions of the industry, the key business leaders emphasized that the business realities point towards long-term growth that can be accomplished through continuous innovation
Summing up the day's discussions, Mr. Paul Brown-Kenyon, Chairman, CASBAA Satellite Industry Committee and CEO of MEASAT, said, "We are at an important transformational place, and the world is changing dramatically. The amount of money we pay for data today is the same as five years ago, but the data we consume is 10 times more. I think our business would change, and the role we play in the communications sector would change."
www.casbaa.com
CASBAA is the Asia Pacific region's largest non-profit media association, serving the multi-channel audio-visual content creation and distribution industry. Established in 1991, CASBAA has grown with the industry to include digital multichannel television, content, platforms, advertising, and video delivery.
Encompassing some 500 million connections within a footprint across the region, CASBAA works to be the authoritative voice for multichannel TV; promoting even-handed and market-friendly regulation, IP protection and revenue growth for subscription and advertising, while promoting global best practices.
---