With this issue's focus on the Latin American and MENA markets, one of the most interesting news items deals with Rio de Janeiro's win of the 2016 Winter Olympics. Companies who bid for, and win, the broadcasting rights to the 2016 Summer Olympics in Rio de Janeiro are certain to enjoy substantial profits, and Latin American countries and communities are already celebrating this award by the Olympic Committee.
The Games, which will run from August 5th through the 21st, 2016, will draw the attention of millions of global viewers, no matter their primary language. With instantaneous language translations for the Olympic events, such barriers that were once deemed formidable several years ago — requiring broadcast delays are now merely one of the thousands of agenda matters that can be handled swiftly and with expediency. With the use of the
secondary audio channel
(
SAP
), no matter the language of the originating broadcast feed, most viewers will easily understand the delivered content.
Worldwide broadcasting rights will drive negotiations sky high between satellite and terrestrial broadcasters and Olympic officials. Financing for the Games, managed by the
Rio de Janeiro Organizing Committee for the Olympic Games
(
ROCOG
), has a budget that will be developed by various private and public sector entities. Such logistics as customers, immigration, medical, security and transportation will be provided by the country's Federal, State and Municipal levels of government who will also alleviate tax burdens by offering various business concessions, exemptions, and zero ratings.
Expect a major scramble for product licensing rights as well as various merchandising contracts, Games and event sponsorships, and a thorough venues' ticketing program. Added to this will also be the
International Olympic Committee
's (
IOC
) infusion of other commercial and broadcast revenues — current commitments and promised expenditures by the IOC total US$3.9 billion dollars.
There will be four zones in which events will be held. For outdoor sports conducted in temporary venues, an area within Rio known as Barra will be the host. This will be the center of Olympics' activities, with the Olympic Village, media housing and broadcast centers, and a few of the sports venues. The internationally famous Copacabana beach will host outdoor venues, while Maracana (heavily populated area in Rio which will receive major redevelopment projects) will be the venue for the opening and closing ceremonies in two stadiums. The current Maracana stadium is going to be closed for a couple of years as the facility gets a huge facelift. It truly can't take longer than that, as Rio is also the host of the
2014 FIFA World Cup
and the stadium is to be used for that event, as well.
A majority of the facilities for the 2016 Summer Games have already been built.
Joao Havelange Stadium, Rio Olympic Arena, the National Equestrian Center, and the National Shooting Center, Maria Lenk Aquatic Center
, all are in place, having been built for the
2007 Pan and Parapan American Games
.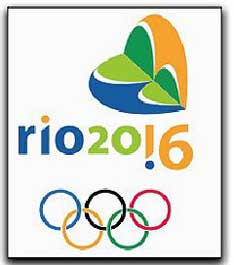 Just added to the 2016 Games' venues are
Golf
and
Rugby
. The last time golf participated in the Games was back in 1904, and rugby hadn't been included in the Olympics until 1924. (A gold for
Tiger
???) For golf, it'll be an eight-day competition divided into four days each for the men and the women, all playing 72 holes, with medals awarded to the three competitors owning the lowest score — intense TV coverage is expected. For rugby, there will be two to four days of competition of rugby sevens, with the teams divided into two pools of six, with 12 teams each for the men's and women's teams — that's 288 athletes. The two top teams in each of the pools will qualify for the semi-finals and, again, heavy worldwide television coverage is assured.
As of this writing, the initial onslaught of broadcasters vying for Games' rights remains a secret on company meeting whiteboards. In addition, let us not forget, the rights for the upcoming Olympics includes TV, radio, as well as online coverage. We can get an idea of what's upcoming for satellite and terrestrial broadcasters by looking at the 2008 Games, where the total worldwide broadcast revenues were US$1.737 billion, or about US$100 million each event day.
That's certainly enough to ensure broadcasting executives do all in their available power to grab a piece of the 2016 action.
NBC
has pretty much controlled U.S. Olympics coverage for the most recent games in China, and has already committed to nearly US$2 billion for the 2010 and 2012 games. However, they are not the only player — for the
Beijing Olympics
there were 20 additional rights' holders. They ranged from the
African Union of Broadcasting
to the
Korean Broadcasting Association
and, within those individual syndicates, there were 250 additional broadcasters! Revenues paid by TV broadcasters to the IOC for the 2008 Olympics' rights surmounted US$2.5 billion with an additional US$900 million in revenues generated by product licensing, ticketing and sponsorships.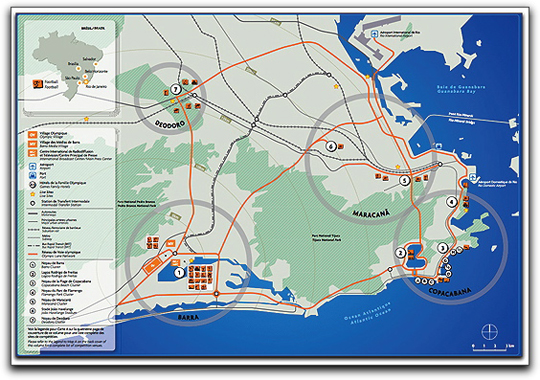 For the upcoming
2010 Winter Games
in Vancouver and the 2010 London venue, revenues have climbed 40 percent above the Beijing and Turin Game totals — the projection is income generation in excess of US$3 billion. What is interesting is a projection for these upcoming Olympics is that 15 percent of the revenues will be generated from online and mobile environments. Guess it's safe to assume that the era of the US$50,000 licensing fee that was paid by CBS in 1960 for the Winter Olympics in Squaw Valley, California, is definitely long over!
Satellite and terrestrial broadcasters can certainly expect increased IOC licensing and production for the
2016 Rio de Janeiro Games
— enthusiasts of the Games should account for revenues easily offsetting such expenditures, and the broadcasting commitments should prove to be highly viable revenue generators even with the instability of the world's economic situation during this global event. As the
2016 Summer Olympics
theme states, it's time to "
Live Your Passion
."
Gilat Satellite Networks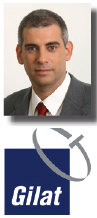 Doron Elinav, the Vice President of Marketing at Gilat Network Systems, offered his insight into exactly what their company offers and how they perceive their market segment.
Doron Elinav
Gilat Satellite Networks Ltd. (Nasdaq: GILT) is a provider of products and services for satellite-based communications networks.
Working around the world from Africa to Latin, North and South America to the Mediterranean and to all of Asia, we provide network systems and associated professional services to service providers, operators, enterprises and governments as well as rural telephony and Internet access solutions to remote areas.
MENA and the Mediterranean Basin are fast becoming exciting markets due to increased telecom and communications infrastructure projects and investments. With a great deal of latent demand for broadband opening new markets around the region, we are also noting a change in the composition of the region's service operators. Compared to the more prevalent model of European service operators supplying areas like North Africa and Sub-Saharan Africa, there is now a movement to create more local service providers.
Though MENA also has more cable and fiber communications capacity than other parts of Africa due to its geographic proximity to Europe, the demand for satellite based broadband services and applications is growing especially for business and institutions serving populations that have, until recently, been on the wrong side of the digital divide.
The addition of capacity is lifting up the entire communications sector and there is an increase in government projects reaching outlying geographic areas for which the most effective communications' networks are satellite based. There is an increasing need for more broadband services as traditional telephony shifts to the Internet and to cellular networks. The latter, specifically are seeking to augment their back haul capacities, which is our expertise around the globe. Indeed, new government networks and projects are easier to implement and less expensive, if conducted by VSAT applications.
Outside of government, or international financing, (re: World Bank, IMF) projects, large, medium and small enterprises are recognizing the need for broadband access. As local groups expand nationally, or as multi-national construction and manufacturing groups move into the region, the need for reliable and high quality broadband access grows. MENA's economic advantages, beckoning to Europe, are generating further broadband services and applications.
Take, for example, enterprises in the financial or data sectors requiring five 9 quality. Service providers using high quality backbones such as Gilat's SkyEdge and SkyEdge II high performance VSAT platforms can provide these businesses with broadband connectivity and other advanced applications. Requirements include high-speed connectivity to allow high throughput for file transfer; voice quality for telephony; reliability and high availability including satellite redundancy; advanced Quality of Service (QoS) to prioritize application data traffic; and unified networks for multiple branches.
With these VSAT and related technologies, financial institutions are able to connect with high security and reliability between their own branches, provincial offices as well as with international financial sector players.
Finally, I want to mention a very specific regional need: support for NGOs and peace-keeping forces. These organizations demand high quality, reliable and heavy usage broadband networks. Though currently not proliferating around the region, peace-keeping forces exist and meeting their requirements is truly a valorous responsibility.
MENA and the Mediterranean Basin from Turkey and Lebanon in the East to Morocco and Algeria in the West are filled with new projects, many with international financing, and this is heartening for the industry
GMV

We queried Pedro J. Schoch, GMV's Director of Marketing & Business Development, for his thoughts regarding the market in Latin America today and where it may be in the next year or so
.
We asked Pedro what components of this market seem the strongest, and will his company address those markets?
Pedro J. Schoch
GMV is looking at the Latin American market with optimism.
After some years of slow growth, we are finally seeing signs that the market is up for a push. This will come both from the established regional operators as well as new entrants as government-funded programs finally begin to take shape in different countries in the region.
We are already present in this area, most significantly with the largest satellite operator in the region,
StarOne
, for which GMV is supplying an updated satellite ground control facility for the
B1-B4
family of satellites.
GMV plans to continue offering our portfolio of satellite ground control systems and ground segment integration services as new satellites come into place and as new operators are established. We believe that the region is set for continued growth and, certainly, Brazil winning the Olympics should provide another well-founded reason to guarantee steady growth in telecommunication services for the near future.
GTX Corporation

According to GTX Corp., a firm whose base is in the Personal Location Services businesses, Latin America has increased its adoption of Location Based Services by a factor of 10 from 2008 to 2009.
Carlos Briceno, the firm's Vice President of Business Development, states that the category with the highest total spending in South and Central America is in "People Tracking," which has been the exact focal point of GTX Corp for the past seven years.
It is expected that People Tracking users in the region will increase in number from 4.4 million in 2009 to 54.4 million by 2013. Brazil, the largest market in the region, will see 68.4 percent CAGR in LBS spending over the next five years, with a market valued at US$102 million in 2013. The second largest market in the region will be Mexico with an expected growth rate of 70 percent over the next five years and an estimated value of US$61.7 million in 2013.
GTX Corp recognizes Latin America as growing and strategically important market and is engaging this market through partnerships, bilingual sales, and technical support staff, along with localized software translated into Spanish for the region. GTX Corp is currently selling personal location solutions to Mexico, Brazil, Colombia, Peru, Chile, Venezuela, and Guatemala, through hardware devices, platform licensing, and smart phone Apps. Several Apps are already available at Apple's App Store, with an on going roadmap to deliver two to three apps per year. The Company expects to see significant growth in 2010 as they increase marketing efforts and add customers as they become more aware of the technology and its benefits — peace of mind.
The rising need for personal location services in the region is influenced by several factors, among them:
Personal and asset security concerns affecting a greater portion of the population.
Families caring for loved ones and elderly or memory impaired members (Alzheimer's, etc.)
Corporations needing to manage worker productivity and logistics
Government agencies, law enforcement and military personnel monitoring
Founded in 2002 and based in Los Angeles, California, the company has evolved from its early beginnings of putting a micro GPS device in a shoe — the smart shoe at
www.gpsshoe.com
— and continues to pave the way with innovative geo specific and proximity alerting applications that help users know where someone or something is, at the touch of a button. The company believes in a strong intellectual property strategy and to date has an extensive portfolio of patents, patents pending, registered trade marks, copy rights and URL's. GTX Corp is well positioned to capture Central and Latin America market share through its diverse product platform, brand recognition and strategic partners.
Global Satellite
Global Satellite offers a variety of global communication and satellite needs.
One of Global Satellite's offices is in Morocco and the CEO of the company,
Martin Firestone
, offered the following following insight regarding his firm's projects in this sector of the MENA market.
Martin Firestone
We opened our Moroccan store just under a year ago as sole distributor of
GARMIN
. Our expectations have been overwhelming with sales exceeding first and second year projections. Apart from GARMIN's comprehensive range of products,
Global Satellite Morocco
is also promoting some revolutionary GARMIN fleet management systems for private and government clients.
Orbit Technology Group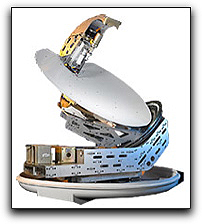 Another company that is continuously active within the MENA and Latin American markets is Orbit Technology Group.
The firm offers Marine Mobile SATCOM systems in Ku- and C-bands. Orbit solutions are being used mainly by the Oil and Gas industry and by several Navies. And why is this company particularly successful?
The company boasts a range of marine systems including its flagship — the
OrSat-G
— which enables continuous connectivity in all weather and sea conditions and provides uninterrupted broadband satellite communication for a variety of applications including: Internet, TV, video, and VoIP.
Orsat's systems are installed onboard a wide variety of seagoing vessels worldwide: West Africa, Brazil, U.S. the Gulf, and so on. The OrSat-G, a 1.15m Ku-band antenna, has been approved by
Eutelsat, Intelsat
, and
Anatel
in Brazil. The company's C-band products — the 2.4m AL-7108 and the 2.8m AL-7109 — are also popular within the O&G Industry. Orbit is particularly pleased with the acceptance of its product lines within Naval Departments in Latin America, Europe, Asia, and North America.
As support is a key to Orbit's success, it maintains a network of trained dealers and integrators in every region of the globe. This network is overseen by a number of Regional Orbit offices. In the Americas, this effort is lead by Orbit's
Florida Marine Operations
' Center. Installations throughout Latin America, the Caribbean, and North America all fall within their responsibility.
Mr.
Bill Thompson
, Director of Marine SATCOM Sales in the Americas said, "We have developed a close relationship with highly technically trained dealers and integrators in Latin American countries such as Mexico, Brazil and Peru. This extends our reach into the continent and allows us to provide the best and fastest possible service and support to our customers." He continues: "We have set up our Florida offices as an
Advanced Service Center
(
ASC
), one of four Orbit's worldwide ASCs in order to maintain an extensive stock of spare parts and support personnel."
ASBU, Arabsat + Newtec

There was also an impressive win at
IBC2009
by the trio of the
Arab States Broadcasting Union
(
ASBU
),
Arabsat
, and
Newtec
— they were awarded the prestigious
IBC2009 Innovation Award for Content Delivery
and the
Judge's Prize
for the most influential project of the year, all for
MENOS
.
MENOS (
Multimedia Exchange Network Over Satellite
) is a revolutionary IP-based networking concept for the exchange of multimedia content over satellite, allowing broadcasters to share video and audio material among scattered SITs in a fully automated and cost efficient manner. The MENOS system provides to ASBU a complete range of tools that facilitate the coordination of TV and radio content exchange, as well as providing additional IP services across the network towards all Member States.
Why is MENOS fundamentally different from traditional satellite contribution systems, you may ask? With IP as the core protocol, all exchanged materials transmit through a central hub station, which also provides permanent, 2-way satellite IP connectivity with all of the remote stations. Advanced DVB-S2 modulation technology, in combo with the statistical multiplexing of the data, voice, TV and radio signals, makes certain the use of satellite bandwidth retains optimum efficiency.
The first use of MENOS by ASBU was during the 2008 Olympics, where Member States received live Olympic coverage, and after a full year of operation (first launched into full production in January of 2009), the system continues to prove to be highly reliable, with outstanding performance and quality of satellite VoIP.
Serge Van Herc
, the CEO of Newtec, said, "This success — coming at such a showpiece event for our company — caps another remarkable year for Newtec and is really an acknowledgement, not just of our own people and their commitment, but for the teamwork between ourselves, Arabsat, and the ASBU."
Slaheddine Maaoui
, Director General of the ASBU said: "The introduction of MENOS has been an extremely important milestone for us, the Arab region, and the broadcasting industry as a whole. The MENOS service is not only a powerful international exchange platform for radio and television, but a powerful IP based service that is going to revolutionize broadcast transmissions."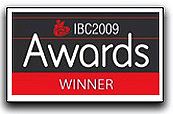 The CEO of Arabsat,
Khalid Balkheyour
, added, "The introduction of MENOS has been a historic moment for the broadcast industry, and we are delighted that Arabsat satellites are playing a key role in this. We have worked closely with ASBU to ensure they offer true, technological leadership with this advanced service."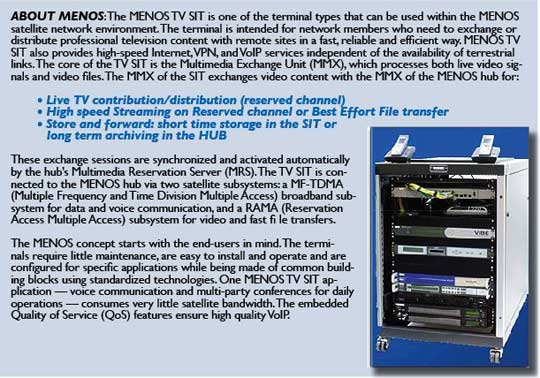 Newtec
As far as Newtec's thoughts regarding the MENA and Latin American markets, the Company has been active in these regions for several years and has become a leader in broadcast and IP solutions used for contribution, distribution, and IP trunking applications.
Through the Company's strong presence in the market, they have built a reputation for reliability and excellent customer support by addressing the needs of customers both in terms of technology innovation and cost efficiency. Newtec's expertise sits right across the spectrum — unlike some vendors that have a narrow focus — covering everything from Contribution and Distribution DVB-S2 solutions, DVB-T, DVB-H, IP trunking, broadband access over satellite and content exchange infrastructure.
Their business in the MENA region is primarily in the areas of IP trunking, mobile, and terrestrial television and content exchange for broadcasters. The majority of broadcasters in the region use Newtec modulators and converters within their DTH infrastructure.
In the Latin American market, Newtec has traditionally been present in the broadcast space as well as the telco market. Broadcast networks and their affiliates, as well as independent DSNG operators, have been using their products for many years. In the telco world, Newtec is mainly active in the medium- and high-rate IP backhaul solutions. Newtec delivers a number of key benefits to these customers, which have allowed the Company to become market leaders in this region. In the broadcast market, they also offer some innovative solutions that also deliver reliability and significant cost savings.
Reliability has been the long-term asset for Newtec products in the broadcast market.
Casablanca Online
, a Brazilian DSNG (Digital Satellite News Gathering) operator and long term customer, purchased Newtec modulators to cover the Confederations Cup from South Africa. Newtec supplied Casablanca Online with DVB-S2 modulators with BISS scrambling capabilities. The reliability of Newtec's equipment for live transmissions from South Africa to Brazil was an essential requirement for the project's final success.
2009 has been a bumper year for new satellite-IP-based services in the MENA region.
Horizon Satellite Services
in the UAE successfully upgraded its link facilities with Newtec's redundant
FlexACM
solution connecting several sites in the Middle East with an uplink in Europe. The upgrade project allowed Horizon to eliminate issues of interference from adjacent carrier intermodulation and antenna tracking errors at receive sites on the outer edge of its footprint.
In the broadcasting world, independent Iraqi satellite TV station,
Alsumaria TV
, invested in Newtec's IP over satellite solution as part of its migration towards tapeless news production. Increased productivity, speeded up delivery of news content, and reduced costs are the return on investment.
Newtec's
Elevation
equipment with FlexACM for broadcasters has been installed in Alsumaria's hub and in five interactive DSNG (iDSNG) vans. Equiped with IP Quality of Service (QoS), Elevation modems give Alsumaria TV the ability to deliver MPEG-4 live streaming at one megabit per second, as well as video files. The Newtec solutions provide overall control on the quality of service and higher dedicated throughput over traditional VSAT (shared MF-TDMA) systems. It also provides lower delay compared to MF-TDMA systems and higher availability and throughput. The FlexACM technology means Alsumaria TV's DSNG fleet has an extended reach in the satellite's footprint.
In Africa, a leading satellite communications' company providing carrier and business network solutions is using IP Elevation equipment with FlexACM in multiple IP trunking networks to increase the bandwidth efficiency of its intercontinental data links between Europe and Africa. The move to Elevation products has enabled them to increase the bandwidth by 50 to 100 percent. The higher quality, lower operational costs and the significant bandwidth gains offered by Newtec's DVB-S2 based solution has made it the obvious choice to assist this company in their accelerated growth plans.
Newtec's long running project in the MENA region is
MENOS
(
Multimedia Exchange Network over Satellite
). The MENOS service offers the
Arab States Broadcasting Union
(
ASBU
) a formidable international exchange platform for radio and television. Its powerful IP based service forms the basis of value-adds such as a central archive, VoIP, corporate VPNs and an integrated billing system.
The fast adoption of DVB-S2 by Newtec and its leading role in the technology has been a key business enabler in these markets. Demand for bandwidth is on the rise and satellite users are looking to reduce their operational costs. DVB-S2 offers this OPEX reduction. The acceptance of DVB-S2 as efficient transmission standard extends beyond the broadcast space; telco's have also accepted DVB-S2 as a means of leveraging greater bandwidth efficiency.
Newtec recently delivered high speed IP modems with DVB-S2 technology for
Alcatel-Lucent
to realize a 1 Gigabit/s IP backhaul (Rio-Manaus) over satellite for one of Brazil's major satellite operators. Newtec's Elevation Series
EL478
high speed IP satellite modems, optimized for high speed trunking and backbone applications over satellite in compliance with the DVB-S2 standard, perform advanced IP processing functions such as packet filtering and encapsulation. The modems are integrated with Alcatel-Lucent's Layer-2 switches in a flexible N+1 redundancy configuration, interfacing seamlessly with the SDH network of the end customer.
Newtec's IP and DVB-S2 solutions offer significant bandwidth savings and the project with Alcatel-Lucent was one where the efficiency, reliability and high data throughput rates that Newtec was able to support were key factors.
The fact that Newtec has a physical presence in the MENA and Latin American markets, combined with Newtec's strong performance in these regions, shows customers the Company is there for the long-term, supporting them, and addressing the requirements specific to these markets. In the case of MENA, for example, Newtec is delivering solutions that address the key issues impacting broadcasters and satellite service providers such as interference and extreme weather conditions.
So far, the impact of the current economic climate on the MENA and Latin American markets has been minimal. Newtec's business in these regions has not experienced any negative effects; quite the opposite is true. In Latin America, the only factors that are slowing growth in the telco and satellite sectors is a lack of bandwidth, so Newtec is well placed to address this with their FlexACM technology. In MENA the move towards HD has been driving growth in their business as they enable customers to get the most out of the available bandwidth — in both the satellite and content exchange sectors.
Looking ahead they see a real demand for capacity; the increasing demand for transmitting Mbit/s over satellite is not being matched by the available capacity in MHz. As broadcasters move towards the adoption of HDTV, this will in turn increase the demand for more bandwidth, again putting a squeeze on capacity. In the MENA region there is fierce competition for a limited number of orbital slots, so again enabling customers to get more bit/s down the same bandwidth is crucial.
Similarly, in the telco space, operators plans to bring data/Internet services to rural areas means manufacturers will have to come up with bandwidth efficient solutions. 2010 is set to be another exciting year of growth for Newtec in these regions.