Dr. Amiee Chan has more than 15 years of experience in executive management and research and development in the telecommunications industry. Offering a rare blend of technical and corporate strength, Dr. Chan's strategic vision has driven Norsat's innovative product development program and has resulted in consistent revenue growth since her appointment as the CEO in 2006.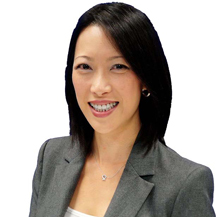 In 2012 Dr. Chan won a Women's Executive Network Top 100 Award, ranked third in PROFIT/Chatelaine's list of Top Female Entrepreneurs, and led Norsat to win a BC Export Award for Advancing Technology & Innovation. Dr. Chan holds an Executive MBA from Simon Fraser University, where she majored in Strategy and New Ventures, and a PhD. in Satellite Communications from the University of British Columbia.
An accomplished engineer, she has been published more than a dozen times, holds three U.S. patents, and has contributed her expertise with high level research teams such as the NASA ACTS Terminal Program. Dr. Chan is a member of the UBC Engineering Advisory Council and serves on the Dean's External Advisory Board for the Beedie School of Business at SFU.
SatMagazine (SM)
You've been leading Norsat since 2006—where would you like to take the company in the near future?
Amiee Chan
Norsat has a long history of strength in research and development and our aim is to continue investing in these activities to bring the latest cutting edge technology and the next generation product offerings to our global customer base. We're also pursuing an aggressive growth strategy based on a combination of organic growth, mergers and acquisitions.
Our new
Norsat Power Solutions
segment, which was launched last February 2012, is an example of this strategy in action. The Power Solutions segment provides turnkey project-specific power conversion and energy storage solutions in the communications, transportation and resource sectors. We are also working to diversify our customer base to pursue opportunities with other militaries, and in other markets including commercial, resource, transportation, public safety, utilities and broadband.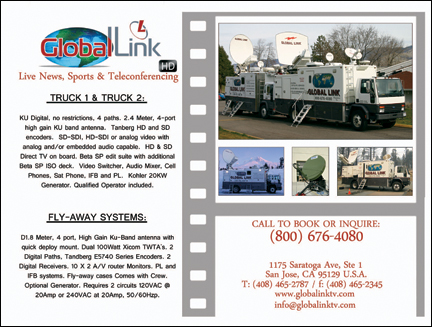 Additionally, we are actively pursuing merger and acquisition opportunities. The current recessionary trends, coupled with Norsat's strong financial position and capital structure, have created excellent conditions for realizing growth through business combinations.
SM
How did you decide on a career in satellite communications?
Amiee Chan
I always had a pretty good instinct that I wanted to work in engineering because I like figuring out how things work, however, I didn't become hooked on communications technology until an internship in university that helped me realize the value of this work.
As part of this internship, I performed a lot of testing, which can be tedious. On one particular day I was given a box of 400 identical orange boxes and asked to take each lid off and replace one of the circuits. When my supervisor noticed I was getting bored, he began describing the purpose of the device, which was a rescue beacon. He told me about how the beacon had recently been used off the coast of Alaska, where a family owned fishing vessel had run into some trouble. A sudden storm capsized the boat and it sank, but because of the rescue beacon, the search and rescue team were able to locate the boat and save the lives of this family in a matter of hours.
This forever stamped into my mind the value of what we do here and I'm just as passionate about developing communications technology today as I was back then, so I know I've made the right choice.
SM
Norsat has historically relied heavily on sales into the U.S. Military. Do you have plans to diversify in the future?
Amiee Chan
We're actually now operating in 15 militaries worldwide including work with the
Finnish Defence Forces
,
Portuguese Defense
, and
Defence Forces Ireland
. We continue to focus satellite system development on improved transportability, ruggedness and ease-of-use, and we have developed expertise in the kind of systems that meet the stringent specifications of global militaries. Our recent contract with NATO resulted in a
dual-band, auto-acquire, rapid deployable terminal
(
DART+
), which is currently in use for operational communications in Afghanistan and on showcase to many of the 28 NATO Member nations, with further opportunities for purchase by them under the program.
With the development of HD broadcast technology for our fly-away terminals, we're also increasing a presence in the broadcast market, and a new line of M2M solutions will specifically target the Oil & Gas sector. Through our Sinclair division, we're already heavily involved in the resource, transportation and utility markets, and we plan to continue to offer complementary products to our combined customer base.
SM
What kind of trends are you seeing in terms of customer needs, and what do you anticipate in the future?
Amiee Chan
Customers are increasingly looking for communications technology that is lighter, faster, more portable and easier to use. Communications technology is used for a wide range of applications so flexibility and customization are key product drivers, and an ability to provide customer specific solutions is a distinct advantage.
As customers around the world have increasing access to smartphones and other communications technologies they expect to remain connected at all times, regardless of where they are. Communications technology will need to continue to expand into the more remote regions of the world to meet this growing need.
SM
Are you developing products to meet these changing needs?
Amiee Chan
Yes, through our customer focused product development program we're always looking to more closely align our product offerings to our customer needs. As an example of this, we recently re-engineered our
GLOBETrekker
™ fly-away terminal to be even more rugged, easier-to-use, and more compact for easy transportation. We also develop value-added benefits for our satellite terminals, like digital leveling for use on uneven terrain, and a one touch interface that makes satellite acquisition as simple as pushing a single button.
This year, we also launched our first smartphone application, the
Satellite Locator
, in response to a common customer request for assistance with locating satellites and assessing obstructions. The free app has already been downloaded nearly 20,000 times, and we're pleased to see this simple solution has had such a big impact on customer success.
We recently introduced a line of
Airborne Block Downconverters
(
BDCs
) to better enable customers to maintain constant connectivity, and we're also developing complementary LNBs and BUCs for this purpose.
SM
Have you made any changes to your service offerings?
Amiee Chan
We frequently note that customers seek our assistance in the provision of complete end-to-end solutions, so we've made some changes to better leverage our expertise in integrating hardware, software and services. For the maritime market, we launched a
Global-VSAT
™ hardware and service bundle, which provides VSAT terminals, installation, satellite air time, global coverage and customer service to better meet the needs of the maritime market.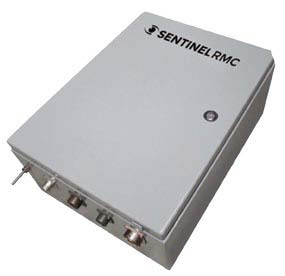 Through our contract with the
First Nations Emergency Services Society
of BC (FNESS) we're continuing to provide broadband Internet access through a custom designed, managed network for remotely located First Nations communities. We've been able to grant Internet access to more than 2,300 residents of 17 communities through this program, and continue to grow this scalable network, add features like video conferencing software, and increase the speed of the network.
For the first time in 2013, we began offering a data as a service platform, through Sentinel RMC. This is another example of a hardware and service bundle, this time designed for the Oil & Gas market. Sentinel is a revolutionary offering, both for Norsat and for the market, and we've already seen how the provision of this kind of package is really what the market is looking for.
SM
With the launch of Sentinel RMC, you're now offering M2M solutions in the Oil & Gas market. How will you compete in this new market place?
Amiee Chan
Sentinel RMC offers remote site monitoring and control for down hole well monitoring, but the solution is flexible to work for any application requiring real-time data monitoring and control. Our product and service package is a complete end-to-end solution including the remote hardware, communication service, data storage facility and a customized web-based interface. Although many of our competitors offer a piece of this puzzle, we're providing a complete end-to-end solution, a package our customers find very attractive.
We're also one of the few players in the market to offer a truly global service, since we've engineered Sentinel to take advantage of a variety of communication services, including satellite, mobile, WiMAX or others. The customization aspect of Sentinel is also really attractive because it works, for not only our customers, but as a solution for our customers' customers; which means we're offering something that can be used for a variety of applications.
SM
What are some of the challenges facing the SatCom market, and how do you anticipate Norsat will navigate these challenges?
Amiee Chan
Customers are demanding more complex solutions such as Dual and Tri Band terminals to reduce their operating expenses, and the challenge is in meeting these needs while remaining competitive in the marketplace. The new GLOBETrekker 2.0 is a great example of our success in addressing this challenge—we were able to introduce the customer requested feature inputs, while making the terminal more flexible, so that can actually reduce the price.
SM
Ka-band technology is increasingly important to this industry. How do you anticipate this will affect product development at Norsat?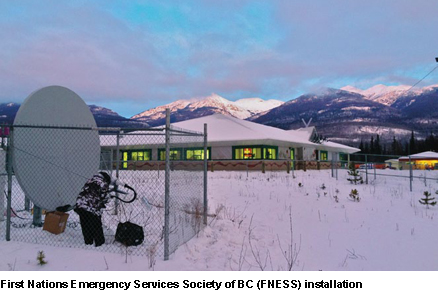 Amiee Chan
While C- and Ku- satellites are becoming more congested, Ka- capacity has increased globally, so we're staying ahead of this trend by developing a deeper, broader product line for Ka- use. Nearly all of our satellite terminals now operate in Ka-band and we've just introduced a range of microwave components including LNBs, BDCs, LNAs and BUCs for Ka-band to meet the needs of emerging service providers and system integrators. Norsat continues to offer these products on an off-the-shelf and custom designed basis, and we find ourselves becoming the go-to company for Ka-band needs.
SM
Are there geographic regions in which you would like to increase Norsat's presence?
Amiee Chan
We already have a very global presence, with products sold into 87 countries around the world, but we can see an increase in demand for our products specifically in Latin America and Russia. These emerging markets demand increasing attention, so we remain focused on providing products to meet their needs, and are actively growing our distribution network to better serve these customers locally.
SM
How important has customer support been in Norsat's growth and development?
Amiee Chan
Strong customer support has been absolutely essential to our success and we frequently hear that our commitment to excellent service is a key differentiator for our customers. Our ability to offer customized solutions ensures we can meet specific needs that our competitors often can't, so we continue to listen to our customers' needs to provide the solutions they ask for.
Through our
Elite
support program, we offer 24x7x365 service to our global customer base and we've time and time again seen the benefits of this commitment to going the extra mile. I could list dozens of examples, but a recent success story involves our work with a Public Affairs detachment with the U.S. Military.
The customer was using one of our fly-away terminals and needed to conduct an HD broadcast from Tonga back to Atlanta, but unfortunately there was no existing capacity for this link in Tonga. They reached out to our customer service team, who were able to find a creative solution by running the link through Australia and shipping equipment to the Australian teleport. The team worked nearly through the night to meet their deadlines, and the result was a successful link and a happy customer. Our expertise and commitment to support ensures our customers trust us, and have peace of mind for their critical communications needs.
SM
In 2011 Norsat acquired Sinclair Technologies. How has the integration of the company gone?
Amiee Chan
Integration has gone extremely well and Sinclair continues to operate with strong revenues. With the successful application of LEAN manufacturing in our Vancouver office, we're now also bringing Sinclair onboard and look forward to seeing their operational efficiencies improve as well.
SM
Looking ahead at Norsat, which projects are you especially excited to see succeed?

Amiee Chan
We're launching a line of heavy duty fly-away terminals to better serve our commercial customers this year. This line will round our satellite terminal family and complement the military grade products we offer, so we're looking forward to better serving our commercial customers this year.
Sentinel RMC marks our entry into the world of M2M solutions, and with a first customer and order under our belts, we're already seeing the value we can bring through this equipment and data as a service package. With any new venture, there's always an element of risk, so it's gratifying to see Sentinel already succeeding in its short life. We're looking forward to seeing Sentinel expand in use throughout the Oil & Gas sector, and as well as through use in other applications in new markets.