In the satellite business, there is always a sense of excitement—the competitive arena around choice orbitals slots—the suspense surrounding a launch campaign—pushing the limits of new technology to get more out of what you already have.
Outside the industry, the general business public doesn't fully understand this excitement. For those of us who are inside the satellite business, being aware of the immense financial interests at stake on each of those complex systems can get us worked up over the smallest success or failure, only without all of the drama.
The reaction depends on what part of the business you're working on.
My company works in spacecraft propulsion systems—electric propulsion, to be specific. You can imagine how we reacted two years ago when we released news of our partnership with OHB Sweden, just as Boeing announced contracts to build two pair of all-electric spacecraft, one each for Eutelsat Americas and Asia Broadcast Satellite (ABS).
This news arrived soon after the U.S. Air Force and Aerospace Corporation saved the Advanced EHF spacecraft using electric propulsion. We thought our timing was rather fortunate.
We've always admired Boeing for being typically at the forefront of new technologies in commercial space systems and it's been interesting to see how other manufacturers are responding to these developments. The ELECTRA project, a partnership with SES S.A. and the European Space Agency (ESA), is one of the most noteworthy recent examples in developing a complete, all-electric propulsion platform.
Naturally, we're quite excited. We've seen the future and electric propulsion technologies will soon be at the core of in-space propulsion. This transformation will likely usher in a new era for satellite-based services by significantly expanding payloads aboard virtually any spacecraft.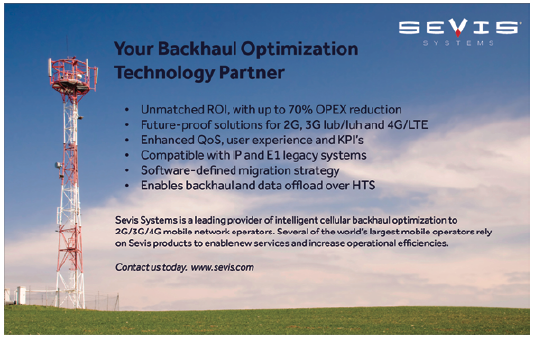 We're a small company and we've spent more than a decade developing electric propulsion systems and believe that soon the scene will be set for this technology to take center stage. Our breakthrough technology, the Electrodeless Ionization Magnetized Ponderomotive Acceleration Thruster (E-IMPAcT), is being brought to market on a solid foundation of more than 30 registered patents. Various testing in the U.S. and Europe have been extremely promising and a new technological horizon is rapidly approaching. The interest received over the last couple of years has exceeded our expectations. Propulsion has a major impact on the entire economics of the satellite market and new solutions are rare.
Indeed, in many respects, the interest in electric propulsion for orbit-raising is logical and expected. Boeing's 702SP bus is a true commercial endorsement of the critical advantages conferred by all electric propulsion and a prime example of future game-changing economics, that being more payload received for less overall cost.
The Boeing spacecraft for Eutelsat Americas and ABS, scheduled to launch in early 2015, are expected to weigh 1,800kg. and carry the same payload as some of the behemoths we've seen launch of late. Think about what this does for the design-build-launch side of the satellite business. Add in the revenues associated with bigger payloads, and the economic advantages are enormous.
There's always risk in the space business. However, Boeing's approach is only the start of this revolution. They spent a few years developing the propulsion system for the 702SP bus. However, one must consider the heritage this platform is built on top of—many years of experience with XIPS (xenon-ion propulsion system). Proven on orbit technology is one of the most significant qualities sought by customers. This flown technology is being used in a new way, applied to medium-sized spacecraft after proving itself for station-keeping many times over.
On the orbit-raising aspect, flight-proven electric propulsion systems do take a longer period of time to move the spacecraft into its useful service orbit. ESA's Artemis required 18 months from launch to the intended orbital location. That's correct, 18 months. The U.S. Air Force's AEHF spacecraft needed 14 months to be salvaged by its electric propulsion system after its main chemical propulsion system failed.
That's why we see opportunity for change in our industry, providing the technology for faster, higher-thrust, all-electric orbit-raising capability. We feel fortunate to have worked in electric propulsion for more than a decade and to now be at a point where we expect to meet the emerging and proven needs of the marketplace.
We are but one company out of many in the space business who are continually seeking better methods to accomplish projects. These are the leaders with whom we identify—and the quiet, inherent enthusiasm we feel in our space business partners have for their work.
I encourage all to seek out new technology. Embrace the technology and the challenges and share your vision of what's possible. The enthusiasm, competence and dedication I see every day is encouraging.
The new era in electric propulsion, of which Elwing hopes to be a part of, brings to mind a passage in Sir Arthur C. Clarke's essay Space and the Spirit of Man (1965)…
"…we cannot predict the new forces, powers, and discoveries that will be disclosed to us when we reach the other planets or can set up new laboratories in space. They are as much beyond our vision today as fire or electricity would be beyond the imagination of a fish."
Quite clear now is the fact that, to many, the future of in-space propulsion will indeed be electric propulsion technologies. Chemical propulsion is not going away—there will still be many missions using it. However, electric will swiftly become the mainstay, just as the rise of airplanes have not made all sea-faring vessels disappear.
This evolution will certainly deeply reshuffle the global shares of the various space companies. Most likely is that the majority of satellite manufacturers will decide to no longer produce their own propulsion systems and they will rely, instead, on specialized industrial partners.
Most importantly, this change in the root of the technology underlying all satellite services will probably alter the entire industry, enabling new services and/or new players to emerge (think lower cost of bandwidth, for sure, as well as asteroid mining or satellite servicing, which could not be viable without advanced propulsion technologies).
The future will be electric and far more diverse. For the time being, no flight-proven electric technology to date is able to cover all of the needs of all of the missions. Even as new technologies become available, the requirements of satellite and space probe missions are varied and call for diversified solutions.
The future belongs to electric propulsion and it will greatly improve the space-based services we receive here on Earth.
For further information about The Elwing Company, please visit http://www.elwingcorp.com/
About the author
Gregory Emsellem is the Chief Executive Officer of The Elwing Company and is a plasma physicist. He specializes in propulsion systems research and development and possess in-depth knowledge of the satellite markets and business operations.
---
Earlier this year, The Elwing Company, through its European affiliate Elwing Europe, announced a formal agreement to further develop breakthrough technology for commercial aviation propulsion.
Xavier Morin, a Luxembourg physicist and entrepreneur, developed the Thermal Ohmic Reaction Engine (ThOR engine), which proposes to remove entirely all carbon-based fuel used by commercial aircraft—representing a revolution in aviation. Using electric power from advanced plasma processes instead of jet fuel, it would produce heat at the heart of turbofan engine. An ingenious technological arrangement, it would require only minor changes to current airframes and their operation, realizing a fuel cost reduction by as much as 30 percent. Most of the technologies required, except the new combustion engine themselves, have already been successfully demonstrated in laboratory testing.
The Elwing Company has been successful in gathering financial support from private investors to further its work in pioneering breakthrough electrodeless propulsion technology and testing the technology comprehensively at multiple facilities in the U.S. and Europe, earning more than 30 patents in the process. Variants of this breakthrough technology are currently being considered by several major satellite manufacturers for their future "all-electric" platforms.
"Words cannot adequately express how excited we are to contribute our competence to this joint venture and the prospect of a carbon-free airline industry," said Gregory Emsellem, CEO of The Elwing Company. "The opportunity to apply our experience of rapid development of advanced propulsion technologies, along with our knowledge of plasma technologies, to quickly raise its technology readiness level is truly great. We have been impressed by the thoroughness of Mr. Morin's preliminary studies, by his personal energy and his proposal's selection in the EDF Pulse electric technology game changer competition, and we are similarly impressed by his MIT TR 35 selection for young innovators under 35."
As part of this agreement Mr. Morin will join Elwing to accelerate the development of its technology and build a prototype. "I am very honored to join the Elwing Company, a well-distinguished innovator in the field of plasma technology, with a brilliant history of raising private capital to support and accelerate the development of breakthrough industrial technology. I am certain that their mastery of plasma technology, along with their extensive network within the aerospace industry on both sides of the Atlantic, will substantially increase our chance to rapidly and effectively bring this all-electric propulsion technology for airliners to market."
Elwing is intent on being leaders in Electric Propulsion 2.0, the next generation in spacecraft propulsion, opening the way for faster electric orbit-raising, leveraging exclusive, patented technological breakthroughs.