Change is constant in successful businesses—they continuously invest in new systems, sales programs and other efforts to maintain a competitive edge. However, it's folly to expect success by pushing out new systems and programs to the employees on the front lines with nothing more than an email notification.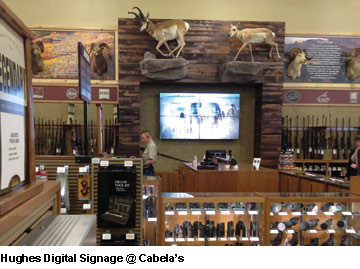 Leaders need to talk to the people on the front lines and share the 'how' and the 'why' any change will help to further drive the business. Training reps and CSR professionals in how to use the new systems and work the new programs is not enough—they need to buy into the changes and become committed to such, in order to maximize success. They need to see and hear your message.
Video is a powerful tool for communicating the message and managing change. Your audience will retain more information and get more from the messages when they watch you deliver it. Whether it's new hires, regional managers, or even corporate headquarters staff, they hear your words and they can see the passion and commitment of your presentation, which deepens their belief and motivates them to action.
The message also registers more deeply in their minds. Old school employee handbooks or online documentation is okay as reference material, but your employees' first introduction to new ways of doing things should be visual. Studies show that information retention improves about 38 percent when delivered through video—they watch their way to knowledge. Additionally, smarter employees yield better business results.
The speed and efficacy of video is particularly critical in today's busy 24-hour business world. Classroom training, or live mentoring, may be the ideal way to educate. However, a national retailer scaling up dozens or even hundreds of new hires for the holiday season, for example, can't afford such luxuries. Delivering classroom-style training or one-on-one mentoring to hundreds of locations presents enormous logistical challenges and delays. Plus, it's incredibly expensive. The company needs to get these people out working on the floor as soon as possible.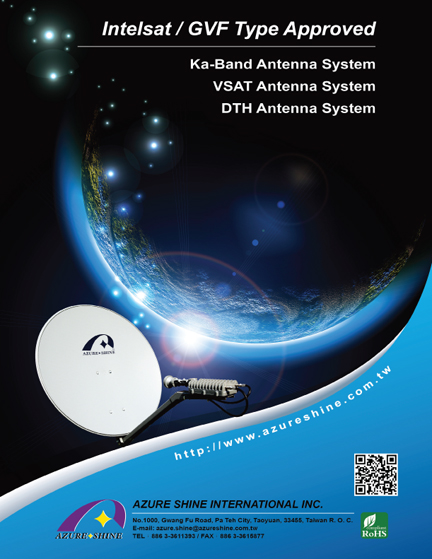 Another concern is consistency. If you have multiple people delivering the same message, it's likely each will skew the information to their own style and interpretation of what they believe is important.
Delivery + Distribution
The solution is a virtual classroom where an instructor presents from the corporate office and broadcasts to remote locations. Employees will have access to the same content in Boston as they do in Baton Rouge. Live, interactive sessions, if required, can be achieved with two-way voice communications between the instructor and trainees.
You can't, realistically, reach all employees with a live broadcast. You need to select a video delivery model that makes the most sense for your organization.
One large retail customer of
Hughes
prefers to gather all store employees together in its employee break room where they can watch live and recorded videos and interact as a group. But, what if you are in a small footprint location, such as a mall or convenience store that doesn't have the room for such larger group participation? In this environment, making recorded content available to employees on demand, whenever and wherever it is convenient—is the better model. Whether it's a computer, tablet, point-of-sale system, or smart phone, employees can train visually and virtually through browser-based video and become immediately more productive without ever leaving the retail floor.
Retailers are investing in smart mobile devices for services such as call routing and mobile checkout. Providing browser-based training over secure in-store WiFi would allow them to maximize that investment with the ability to log in and watch the content on their smartphones wherever they are situated. There's no need to try to catch up with training during downtime.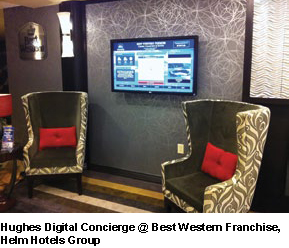 The same video content solution can be used to share product information videos with customers on these devices, enhancing customer service delivery as well. An example of such a media hub at the retail location is the
Hughes HS3400
, offering on-demand video training materials as well as access to the content using web-enabled devices on the retail floor. The HS3400 allows businesses to improve employee knowledge and provides a job aid that improves service delivery, increases customer satisfaction and builds customer loyalty.
Delivery
Video distribution is another critical issue for large, distributed enterprises. The choice comes down to a cloud- or premise-based platform. The choice is largely based on cost, bandwidth and security concerns.
A premise-based media appliance, such as the aforementioned Hughes HS3400, enables businesses to distribute video-based training to remote sites efficiently, securely and reliably over the corporate network. Employees select content on the appliance using a remote control. Available training materials are then available for employees to watch on demand.
Such devices offer the benefits of centralized content creation and management, with videos produced at corporate headquarters and multicast to all locations simultaneously over a satellite or terrestrial network. Training material can be easily managed and updated. Most premise-based platforms also provide tools to manage users and generate reports, so that corporate can track employee engagement and progress with the training content.
Cloud-based video training solutions, such as the
Hughes Learning Portal
, offer a web-based training management system that is cost-effective and easy-to-use. It allows you to create, deliver and manage online training programs fast, with limited IT involvement and minimal hardware investment.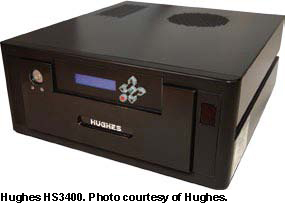 Cloud-based training is typically offered as a hosted,
software-as-a-service
(
SaaS
) model where your company is given a private-label, secure website on which to organize, manage and distribute online training over the Internet. An online portal makes it easy to upload and manage video content. And the site provides 24/7 access to training content to users anywhere, anytime and on any web-enabled device.
However, web-based training at stores and branch offices can be a concern for some bandwidth constrained enterprises that rely heavily on the corporate WAN for their transactional and operational data. They simply can't afford a situation in which a few employees are consuming the broadband connection doing video training to the detriment of processing credit card transactions, as an example.
At the other end of the spectrum, many large distributed enterprises cannot justify the cost and IT management required to install and manage specialized hardware at thousands of locations. If the greater concern is price per site, then situate the training in the cloud. If bandwidth is a concern, putting it on premise may be the better solution.
Or, the optimal solution may be a combination of both, where some sites have premise-based devices and others use the cloud—the training management system is seamless between them. In this scenario, employees can take their training with them when they are on the road, tapping into the cloud, and it all feels like a single system. They can minimize the WAN impact when they are in the store or office, and gain access to the same content when they're not.
The Satellite Advantage
Satellite offers many advantages when working with video and other rich-media solutions. Reliable multicast delivery of content is one; the ability to broadcast live video events is another. Rapid deployment and high availability are also important advantages.
Business TV: Beyond Video Training
A premise-based solution offers one other advantage for businesses (especially retailers) that want to maximize their ROI in video: An integrated corporate communications platform, or what some are calling Business TV.
This platform addresses three corporate communications objectives: Employee information, employee training, and customer-facing information. When you consider that the goal of communications is to influence the behavior of a target audience, there's no reason to use a different system to achieve all three objectives. For employees, you may want them to learn a new system or program. Or, you may want to update them on corporate related news. If it's customers, you'll want to enhance their experience and increase sales all the while building loyalty to your brand.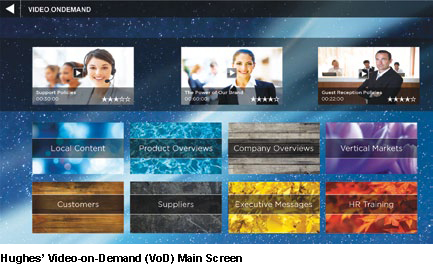 Business TV combines employee training, corporate broadcasting and digital signage in a single solution. Digital signage is often misunderstood to be the replacing of store promotional posters with LCD screens around the retail floor. That assumption severely limits the opportunity for a business to take advantage of the dynamic power of video.
Digital signage can improve customer service, which increases customer satisfaction and loyalty. As an example, beyond PoS (point of sale) promotions, such signage can provide a digital concierge service with localized, helpful information as well as providing a customer-facing "digital associate" service who is presenting product information using simple to understand photos, graphics and videos.
Security
Once you've accepted that video is the most effective way to communicate with your people and customers, security is another decision point. You need to distribute proprietary company video securely. Whether it's streaming a live broadcast update from the CEO, or delivering on-demand training videos, you will want the delivery mechanism to use IP encryption for protection. Satellite offers a great toolset for this secure delivery requirement.
Once at the store you can use access control mechanisms (user ID and passwords) to manage access to content. A training video for store managers on cash control procedures or employee reviews would not be appropriate for the staff to watch. In these cases, access control through secure user logins should be sufficient protection.
User access control also provides the added benefit of being able to track which employees watched a specific video and for how long to monitor their professional development.
The Preferred Mechanism
In this era of YouTube, video has proven to be the preferred mechanism which people use to learn new things and improve their knowledge. Watching the delivery of the message is as important as the information itself.
Consistent delivery of information is particularly critical to large, distributed organizations. Delivering the same instruction and communications to all team members at all remote sites can be enormously challenging. On-demand video brings the personal experience of one-on-one communication to a vast audience affordably and effectively, allowing businesses to outperform their competitors.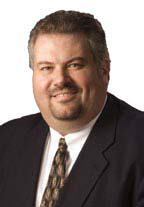 About the author
Mike Tippets is vice president of the Business Solutions Group, North American Division at Hughes, responsible for the development of managed services, software applications, and other solutions based on Hughes products and technologies. Previously, Mr. Tippets served as president of Helius, which was acquired by Hughes in early 2008 and became fully integrated into the Hughes family in January 2010. As a leading provider of business-class IP video solutions, the former Helius provides solutions for training and learning, digital signage, and corporate communications to business customers around the world. Mr. Tippets is a 20-year veteran of the high-tech industry and brings a dynamic and passionate vision of what IP solutions can provide for businesses in the 21st century.