Broadcasters and payTV service providers are seeking to exploit the potential of convergence and are increasingly focusing on multiscreen delivery, enabling content to be enjoyed everywhere and on any device.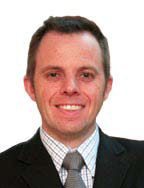 Over-the-top (OTT) delivery of video content to Internet-connected devices inside and outside the home is at the heart of this multiscreen revolution. OTT started with delivery to personal computers, but now extends to a wide range of IP devices including phones, tablets, connected TV sets, set-top boxes and games' consoles.
Until recently, video content delivered to IP devices has been on-demand content. However, increasingly consumers are watching and demanding linear/live TV content on these devices. Linear TV presents a much greater technical challenge to deliver OTT than on-demand content, requiring much greater scalability and reliability.
There is also an alternative, and complementary, approach to providing linear television content for multiscreen reception in the home. This is to transform the existing broadcast signal at the edge of the home using a gateway device into a format that can be consumed on IP devices.
Satellite's Big Challenge
In this new multiscreen world, satellite payTV providers face a particular challenge. Satellite has some clear advantages over cable and DSL in terms of delivering broadcast channels. For instance, satellite's ubiquity of coverage means wider geographical reach—most satellite payTV platforms are able to offer more channels than their cable or ADSL rivals.
However, when it comes to interactive and Internet-delivered services, satellite providers find themselves at a disadvantage against the two-way digital networks of cable and ADSL operators. They do have various options for providing on-demand programs to their subscribers and thus strengthening their competitive position against traditional payTV rivals and the new Internet players such as
Hulu
,
LoveFilm
,
MaxDome
and
Netflix
.
First, and most straight-forward, is
push-VOD
, where programs are downloaded to the hard drive of a
digital video recorder
(
DVR
) from which the content can be accessed later by subscribers. This approach has some clear advantages—broadcast quality can be guaranteed and content is securely protected by the DVR's persistent
digital rights management
(
DRM
) system. The drawback is that the architecture involved—broadcasting by satellite and storage on a hard drive—means that only a limited amount of content can ever be offered for on-demand viewing via push-VOD as compared to the
long-tail
offered by Internet services.
A second approach, which more and more satellite payTV operators are adopting, is to use broadband connectivity (
i.e.
,
DSL
) to deliver a much wider range of content. In some cases, this means entering into partnerships with an ISP, but some satellite operators are becoming ISPs themselves as a way to ensure full control over the delivery of their OTT services to subscribers and thereby offer a guaranteed quality of service.
A third approach is simply to offer OTT content via the public Internet. This means that service can be offered to a larger audience than would be the case if limited to the geographic footprint of a limited set of ISP partners. This does mean that quality of service cannot always be guaranteed because of the policies and limitations of third-party networks that deliver the content to end-users.
Inherent Advantages
When payTV service providers (whether satellite or other) choose to embrace OTT, they are able to enjoy some very clear advantages:
1. They can exploit their existing billing relationships with subscribers to sell new OTT services

2. They can build on their existing relationships with studios and other content providers by acquiring additional rights for OTT delivery alongside their broadcast rights

3. If they are able to be providers of triple-play services (TV, telephony and Internet), service providers can seek to gain market advantage by pricing OTT television services very competitively, using them to add value, increase customer satisfaction and reduce churn.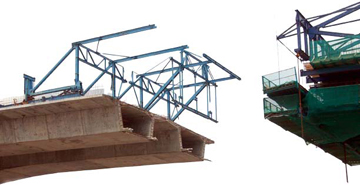 If satellite operators opt to become ISPs, or work in partnership with an established ISP, they are also able guarantee quality levels—for instance, by setting a minimum bandwidth for OTT TV so that reception quality is not affected by other broadband usage elsewhere in the home.
The Gateway Alternative
An alternative to using OTT to deliver linear TV to multiscreen devices in the home, is to transform, at the edge of the home, the existing broadcast television signal into a format that can be consumed by multiscreen IP devices (i.e., tablets, phones and personal computers). This approach seeks to maximize the potential of traditional broadcast delivery by extending it to other screens in a secure environment. It means that satellite providers can compete more effectively with their old and new competitors.
This transformation can be done with a gateway device, which can be a
set-top box
(
STB
) or a standalone device. The required transformation is dependent on the capabilities of the target device. Typically it requires transcoding of codecs (to fit the bandwidth of the home network and to match the audio and video codecs supported by the target device), secure transcrypting (to move from a conditional access used by the broadcast signal to a DRM supported by the target device) and re-packaging.
There are various ways to offer a gateway. One approach involves the deployment of a new generation of advanced STBs (such as the
Horizon
device now being deployed by pan-European cable operator UPC part of
Liberty Global
) that are full home-media gateways in a single device and able to distribute broadcast- and broadband-delivered content around the home to any suitable IP-enabled device.
While this approach has benefits, it does require an expensive upgrade of STBs and may not be a viable option for some operators. An alternative is to complement deployed STBs with a dedicated gateway device.
NAGRA
will launch such a device—the
HomeCruise microGateway
—during the second quarter of 2013 (see the article sidebar).
This micro-gateway approach presents many advantages over a direct OTT service for the service provider and consumer. For the service provider, it enables a revenue-generating multi-screen experience that leverages their investment in the existing payTV in-home infrastructure and STBs, all the while drastically reducing bandwidth requirements (the number of streams from the headend does not need to scale with number of devices in the home.)
Second, it allows the secure delivery of premium content beyond the main screen, and third, it provides a uniform user experience across screens—a key requirement from consumers that also allows service providers to extend their brand to CE devices while offering consumers a viewing experience they are familiar with through their television. Service providers can also consider using the micro-gateway to complement a "full" home media gateway—for example, by adding additional transcoding to increase the number of IP devices that can concurrently access linear TV services.
On the consumer side, the benefits are equally clear: they receive one subscription for premium content across all devices, the flexibility to consume TV anywhere in the home through a single user experience and the ability to navigate and discover content using a companion device.
Security Remains Fundamental
Whichever form of delivering OTT is selected, and whatever device is used to view it, robust content protection is a fundamental requirement for service providers, broadcasters and rights owners.
STBs, the traditional client devices of satellite payTV operators, can offer the highest level of content protection for OTT delivery when using a DRM solution that use chips with hardware security built into them, therefore being the most secure way to deliver television via broadband.
However, in today's multi-device world, devices such as PCs, tablets and phones, need software-based security, while connected TVs and Blu-ray Disc Players have varying degrees of openness and an increasing number are able to include some hardware-based security in their chipsets.
To address all of these cases, and deploy television services to multiple devices service providers, requires a versatile and robust DRM solution that spans the multiscreen environment. One such solution is
NAGRA MediaAccess PRM
(
Persistent Rights Management
) which supports all of these scenarios by...
• Taking advantage of built-in security, through the NAGRA On-Chip Security (NOCS) program)
• Also being able to be deployed in software- only environments

A robust DRM solution also needs, like MediaAccess PRM, to be Hollywood-approved. The major film studios are constantly raising the bar in terms of content security and service providers need to be able to show them that they can offer the required high level of security.
There is no pushing the OTT genie back into the bottle—payTV providers increasingly recognize that they, themselves, need to deliver TV over-the-top, alongside their traditional TV services. Despite the threat from new OTT-only providers, established satellite operators have many factors in their favor and can position themselves to make the most of the multiscreen and OTT opportunity.
* * * * * * * * *
NAGRA's HomeCruise microGateway User Experience
The NAGRA HomeCruise microGateway
NAGRA's HomeCruise microGateway, as with a full home media gateway, is a device that enables service providers to distribute live linear channels to tablets, phones, connected TVs, IP set-top boxes and personal computers within the home. It is a pre-integrated solution that can be that can be deployed with minimal integration effort in a NAGRA conditional access (CAS) environment.
NAGRA—which is also is working with service providers on full home media gateways that combine multiple functionality in a single device—believes that there is a gap in the market for such complementary device. In addition to offering an incremental upgrade to existing set-top boxes, NAGRA's microGateway can also be used alongside "full" home gateways as a way to increase their potential—for example, by adding additional transcoding capability to enable live channels to concurrently reach a greater number of devices within the home.
The first release of NAGRA's HomeCruise microGateway includes two TV tuners and a dual transcode capability and uses NAGRA's MediaAccess content protection and OpenTV middleware. The box is connected through Ethernet to a Wi-fi router and receives incoming broadcast signals via a coaxial cable (either cable or satellite). It acts as an independent content-access point that tunes into channels to which customers have subscribed and then transcodes the signals into the correct format for viewing on additional devices without disrupting viewing on the main TV set.
It is powered by NAGRA MediaLive multiscreen, a solution built with field-proven components including the MediaLive Service Platform, which provides extremely flexible cross-device service management, and MediaAccess, NAGRA's content protection technologies. With the NAGRA HomeCruise microGateway, end-to-end security is provided through NAGRA's MediaAccess PRM (Persistent Rights Management), a DRM solution approved by the Hollywood studios, complemented by the NAGRA Media Player, a secure media player for open devices such as phones and tablets. The MediaLive Client Framework completes the MediaLive multiscreen solution by providing the right tools for creating compelling and seamless user interfaces across screens.
The HomeCruise microGateway offers many benefits to payTV subscribers including live TV on any compatible device within the homes at little extra cost and in a convenient "plug and play" format. Service providers can benefit from deploying the box by charging a monthly fee and by generating additional revenues from in-guide and addressable advertising. The device's ease-of-use benefits not only the consumer but also the service provider because it reduces the risk of calls to customer-management centers.
What's more the solution offers a compelling and seamless user experience, giving the viewer the ability to enjoy the same high-quality programming he or she is used to on the television but on the device of his or her choice. What's more, the HomeCruise microGateway can be deployed quickly and cost-effectively, offering service providers a solution that enhances the value of already installed set-top boxes.