Moore's Law, hardware miniaturization, and terrestrial cloud computing are rapidly expanding into the satellite industry.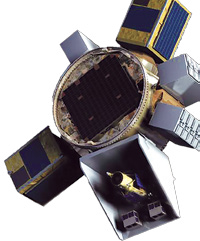 The increasing capabilities of small satellites are allowing micro- and nanosatellites to supplant large satellites in traditional roles, and enabling new operating paradigms such as constellations and disaggregation.
For instance, Planet Labs' planned constellation comprises dozens of CubeSats, all about the size of a milk carton. These could eventually provide more comprehensive coverage and better resolution than NASA's 4000lb LandSat spacecraft.
SkyBox just launched their first satellite, a high resolution Earth Observation (EO) spacecraft that provides 80 percent of the capability—at 20 percent of the cost—compared to those operated by Digital Globe.
Nanosatisfi, a company dedicated to making small satellite data consumption as ubiquitous as using a smart phone app that was incorporated in January 2013, deployed their first two spacecraft from the International Space Station ten months later.
These innovative companies are grabbing the headlines with their incredibly small spacecraft and new technology. However, their business plans are all enabled thanks to the revolution that is occurring in satellite delivery and on-orbit operations.
Launching small spacecraft through ride sharing or "piggy backing" in launch vehicles is not a new concept. However, 2013 will go down in history as the year such became mainstream.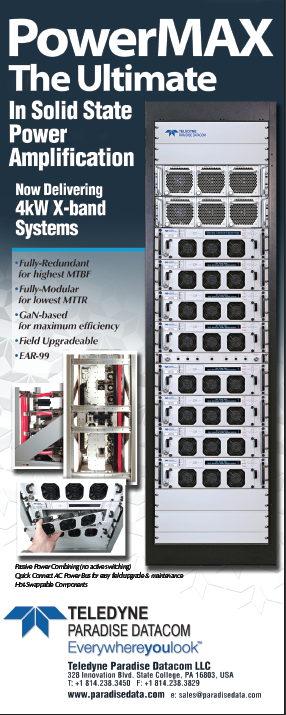 Evidence is provided from two recent launches, which set records for the most payloads ever inserted into orbit by a single vehicle. The November 19th record launch of 29 satellites on a Minotaur 1 was immediately bested by a November 21st launch of 32 satellites on the Russian Dnepr rocket. In late December, close to 30 payloads packed aboard an expected Cygnus spacecraft launch will be transported to the International Space Station (ISS) and then later deployed from the Japanese Experiment Module. Is this just a coincidence, or is this a fundamental shift in our industry?
Findings in a 2013 analysis by SpaceWorks reveals an emerging and sustained launch market with a strong showing of payloads in the under 10kg class—primarily CubeSats. Findings such as these lead many to believe that the small satellite market will continue to expand and exceed expectations.
Many organizations have capitalized on fulfilling the launch needs of the nanosatellite-class spacecraft. For example, NanoRacks signed an agreement with NASA that allows them to deploy CubeSats from the International Space Station (ISS). NASA itself has issued a call for a dedicated launcher for small satellites, due to the backlog of CubeSats waiting for a launch vehicle—an initial contract has now been awarded to Generation Orbit for this purpose. However, options are not as numerous for the small satellites that do not conform to CubeSat specifications.
Non-containerized small satellites, which are larger than CubeSat standards but too small to launch as a primary payload, are fighting for access to launch opportunities. While not in the news as often as CubeSats, SpaceWork's analysis shows small satellites (50 to 200kg) continue to occupy a large, and definitely underserved, portion of the market. Microsatellite providers often lack the logistical support required to reserve space on vehicles that serve the traditional launch market.
In an effort to help these underserved satellites gain access to space, Seattle-based Spaceflight, Inc. has specialized in manifesting and integrating spacecraft between 1 and 300kg on a variety of launch vehicles. Spaceflight oversees all secondary payload integration activities, functioning as the link between the secondary payload and the launch service provider.
Through Spaceflight, small satellite developers can procure a cost effective launch, as opposed to purchasing an entire vehicle. Spaceflight's business plan includes purchasing launch vehicle capacity at wholesale pricing and then reselling the available space to small satellite customers.
This means lower prices for microsatellites as well as provides additional revenue for the launch service providers, as more of the launch vehicle's available space is purchased and utilized. Small satellite builders can use Spaceflight to obtain the logistical support currently enjoyed by CubeSat developers. Regulatory compliance is often a concern for those planning to deploy small satellites. Issues often encountered include:
– FCC Licensing and its required compliance with space debris mitigation standards
– NOAA licensing for remote sensing payloads, registration of space objects through the Department of State and, ultimately, the ITU
– Navigating disparate country specific liability limitation schemes
– Export regulations, including compliance with the ITAR
Spaceflight works hand in hand with clients to ensure payload providers do not inadvertently misstep as they proceed toward launch.
Spaceflight foresees small satellites and nanosatellites providing many of the functions currently reserved for much more expensive spacecraft. To do this, small satellites need to be able to reach a variety of orbits and inclinations to perform these functions. As many small satellites lack a propulsion system, they require hosted deployments.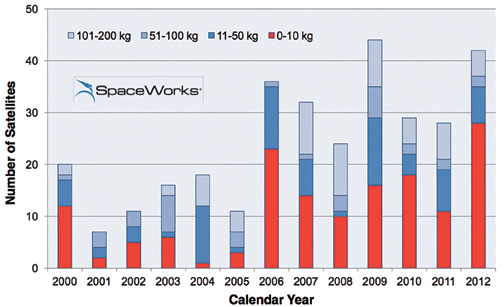 To fulfill this need, Spaceflight has developed SHERPA, a hosted payload and space transportation solution, which adds power and propulsion to the SSPS and provides orbital maneuvering capability for the small satellites. SHERPA helps small satellites expand their functionality by making many orbits available.
Standardized launch interfaces and secondary payload accommodations have enabled the rapid creation and deployment of small satellites. Their capabilities expand every year, with inroads into remote sensing, and, eventually, the telecommunications market.
The small satellite revolution is primed to take off and Spaceflight is prepared to enable small satellites success in the commercial market.
About the author
Mr. Blake brings to Spaceflight years of top-level experience in rapid growth, high-tech companies. His strengths include corporate strategy, intellectual property rights, mergers and acquisitions and public company legal experience. Mr. Blake has held a wide range of Senior Executive and General Counsel positions. He served as CEO of Got Voice from 2007 to 2010, a company focused on revolutionizing voice mail, and negotiated its sale in 2010. From 2000 to 2008 Mr. Blake served on the Board of Directors of SpaceDev Inc. From 1993 until 1999, Mr. Blake served as the COO of the Starwave Corporation, where he managed business development, finance, legal and business affairs, and operations for the world's most successful collection of content sites on the Internet. Mr. Blake negotiated the sale of controlling interest in Starwave Corporation to Disney/ABC (NYSE:DIS).