Satellite communications is a growing global market due to an ever increasing demand for bandwidth to support fast, high quality communications across a wide variety of industries and geographical regions. According to recent figures released by the Satellite Industry Association (SIA), world satellite industry revenue was US$168.1 billion in 2010 and the market has experienced an average annual growth of 11.2 percent over the last five years.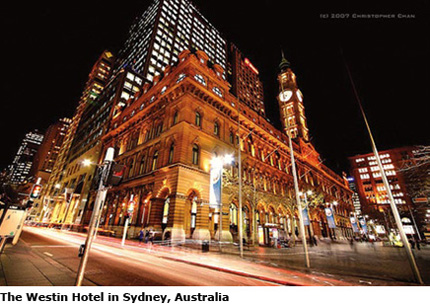 The annual Australasia Satellite Forum occurred in Sydney on the 16th of April 2012 and provided a unique opportunity for open debate and discussion of the satellite industry in the Asia-Pacific region.
The one-day forum hosted a mix of Australian Parliamentary representatives and industry experts from around the world to hear presentations from some of the key players involved, and to participate in panel and roundtable discussions. The event focussed attention on the versatility of satellites in providing fast, efficient, reliable and cost-effective communications to urban, regional and remote areas across the government, enterprise and consumer markets.
Among the political policy makers, industry experts and market leaders in attendance were Shadow Regional Communications Minister, Luke Hartsuyker; NewSat Founder and CEO, Adrian Ballintine; NewSat CTO, David Ball; Arianespace Chairman and CEO, Jean-Yves Le Gall; SES Vice President Asia Pacific Glen Tindall; Intelsat Senior Sales Director Robert Suber and Optus Director Paul Sheridan. Topics covered included regional and remote communications, the Australian National Broadband Network (NBN), satellite demand and supply, launching satellites and first responder communications in disaster zones.

Shadow Regional Communications Minister, Luke Hartsuyker, gave the initial address. He discussed the desperate need for wireless communications and high-speed broadband within regional and remote Australia and provided insights into the applications of satellite communications in isolated locations. Mr. Hartsuyker stressed that "Australia—all of Australia—must have modern high-speed broadband, there is no doubt about that. The question is how best to deliver that?", calling into question the effectiveness and efficiency of the current Federal Government's approach to the NBN.
With a portfolio covering not only broadband but also a wide range of communications issues including television and the mobile phone network, Mr. Hartsuyker believes that the satellite sector has a role to play in each of the following areas.
Regarding television, "As Australia turns off its analog television and switches to digital, satellite will be delivering metropolitan quality television to Australians living in the most remote areas. For many people in regional Australia this will be the first time they will have access to direct, free-to-air television services and local news", he explained.
In relation to mobile communications, Mr. Hartsuyker enumerated statistical evidence which reveals 70 percent of Australia's landmass currently has no form of conventional mobile phone coverage at all, putting into focus the fact that the satellite industry has developed innovative solutions to ensure that mobile communications are available across 100 percent of Australia's land mass and out to sea.
He then reiterated that satellite communications will provide an opportunity to improve the quality of life in regional areas, with better healthcare, with better opportunities and with the provision of entertainment in isolated locations.
Mr. Hartsuyker went on to explain how the future of almost every sector of the Australian economy, especially the booming mining and resources sector, will depend on "high-speed, reliable communications providing easy access to new markets, at home and abroad". He emphasised that "such communications will always also provide new opportunities for new industries to move to regional areas: call centres, data processors, designers, software engineers", harnessing the potential for regional Australia to increase its contribution to the economy.
In addition to the provision of fast and reliable communications to regional and remote Australia, the role and capabilities of satellite-enabled first responder communications in disaster zones were also discussed during the forum. As part of a panel discussion moderated by NewSat CTO, David Ball, representatives from ASC, Thales Australia, ND SatCom, Comtech EF Data and The Global VSAT Forum spoke of the advantages, versatility and efficiency of using satellites for disaster recovery communications.
Over the last few years, a number of natural disasters around the world have been witnessed wherein many lives were lost and where terrestrial infrastructure has been totally wiped out by floods, tsunamis, bushfires and earthquakes. In his introduction to first responder communications in disaster zones, David Ball stressed that the challenge in many disaster emergency situations is "how to get communications restored and how to rebuild that infrastructure". Mr. Ball believes there is an urgent need at the time of the disaster to get situational awareness built and to get critical command and control established, underlining that "satellite is very well placed to assist with this".
"In the event of a disaster, satellites are able to provide communication solutions for quick and effective recovery" said Ball. NewSat provides satellite communication solutions to overcome challenges that may arise in the event of a disaster, to ensure recovery efforts are not inhibited and help environments to be restored as soon as possible. Its VSAT services can be deployed anywhere and is an ideal standalone disaster recovery tool. During the 2009 Victorian bushfires, NewSat assisted in the bushfire recovery of one of the hardest hit communities—Kinglake, as well as Buxton.
According to Mr. Ball, another challenge when dealing with disaster recovery is that no one thinks about such needs until a disaster has occurred. This proves to be problematic, as obtaining and moving the adequate equipment into the field as well as training people once a disaster has already happened is extremely difficult. "All these issues in terms of preparedness give us something to talk through," added Mr. Ball.
The forum also provided an opportunity for Jean-Yves Le Gall, Chairman and CEO of Arianespace, to discuss future satellite launches for Australia. According to Mr. Le Gall, space is a real success and is already a reality in Australia. "There are many new operators in Australia and now there are many projects here. This is excellent news because Australia is a kind of space veteran in the Pacific Rim area and what's going on here is very interesting". With many successful satellite launches for Australia already under its belt, the Arianespace chief spoke of three recently-signed new launch contracts, one being the upcoming launch of Jabiru-1 in 2014, NewSat's Ka-band satellite.
Speaking specifically about NewSat, Mr. Le Gall emphasized, "NewSat is a new satellite operator and it is very important when you launch a first satellite that this satellite will be launched successfully, so Arianespace is proud to have been selected to launch Jabiru-1. After Jabiru-1, I'm sure that many others will follow, as well".

The Australasia Satellite Forum also provided opportunities for satellite experts to discuss the media side of the business, the supply and demand of satellite services, as well as the relationship of both cooperation and competition among satellite operators. The forum showcased an excellent line-up of Australian and Asian companies which are bringing solutions, innovation and resources to the global satellite communications industry.