Setting the scene—the small European nation of Luxembourg has been involved in commercial broadcasting since December 19, 1929, when the government passed legislation that allowed a small society known as La Société Luxembourgeoise d'Etudes Radiophoniques to start transmitting radio programs to many nations in Western Europe. To do this, the society created the Compagnie Luxembourgeoise de Radiodiffusion, to be known as Radio Luxembourg.
Using a range of frequencies, Radio Luxembourg transmitted in the German, French, English and Dutch language over many years via radio as well as by long wave bands. In these language zones, broadcasting was operated by government sponsored, non-commercial stations. It was the entry of radio Luxembourg that allowed commercial undertakings in those countries to advertise their products on the air. In particular, the author remembers listening to the English broadcast on 208m to enjoy programs and music not provided by the (Dutch) state controlled broadcasters. Although the programs were pre-recorded in the United Kingdom using, on occasion, original American stars DJ-ing their records, they were transmitted from the Luxembourg territory.
In 1954, Radio Luxembourg was renamed Compagnie Luxembourgeoise de Télédiffusion (CLT) and started commercial television broadcasts adopting the same approach used for radio and television broadcasts. Eventually, the company became known as RTL for Radio Télévision Luxembourg (in French) or Radio Television Luxemburg (in German) and currently has interest in 54 television and 29 radio stations in Germany, France, Belgium, the Netherlands, Luxembourg, Spain, Hungary, Croatia, India, and Russia.
SES
It was in this commercially focused climate that it came as no surprise that, in 1985, the Société Européenne des Satellites (SES) was established in Luxembourg as the first European private satellite operator. The company had the full support of the government and the Luxembourg state remains a major shareholder.
The company started operations with the Astra series of satellites, the first of which was launched on December 11, 1988. The satellite had been built by RCA using the Astro 4000 platform and, from a geostationary position at 19 degrees East, used 16 Ku-band transponders for television program broadcasting.
Eventually the company expanded across the globe. In 1999, SES acquired a 34.13 percent interest in Hong Kong's AsiaSat, thereby gaining a foothold in the APAC regions, although AsiaSat continued to operate its satellites independently.
In 2000, SES acquired half of the Norwegian satellite broadcaster Nordic Satellite AB (NSAB) and renamed that company Sirius, while, still in 2000, SES acquired a 19.99 percent interest in the Brazilian Star One system. The following year, SES purchased a 28.75 percent interest in Argentina's Nahuelsat.
SES Global
However, the most significant acquisition occurred on October 2, 2012, when SES purchased U.S. satellite broadcaster GE Americom.
GE Americom had its roots in the Radio Corporation of America (RCA), which had been established on October 17, 1919, by the General Electric Corporation (GE) through the purchase of the Marconi Wireless Telegraph Company of America, a subsidiary of the British-owned Marconi Company.
RCA was involved in a wide range of radio and radio related products, including marketing radio equipment manufactured by GE as well as gramophone records. The company was also involved in international telecommunications services through its subsidiary RCA Communications, Inc., later the RCA Global Communications Company. Through the anti-trust legislation of 1930, RCA was separated from GE and continued to function as an independent corporation.
During the late 1960s and early 1970s, by which time the company was known as the RCA Corporation, they became involved in a range of diversified projects that had little to do with the firm's main electronics and communications markets.
By then, RCA had also been involved in the building of communications satellites, in particular, the RCA Satcom system of which the first satellite, RCA Satcom-1, was launched on December 13, 1975, through a subsidiary named Americom. The services provided were used by the major U.S. television networks ABC, NBC and CBS to distribute their programs to affiliate stations.
Due to business and financial conditions, GE purchased RCA in 1986 and broke up the conglomerate by selling parts of it to other interests—except for the government services unit and the National Broadcasting Company (NBC). The satellite network continued to operate as GE Americom.
The acquisition of GE Americom by SES resulted in the formation of SES Global that had two operating companies known as SES Astra and SES Americom. SES Americom continued to operate the satellites as AMC satellites.
SES Global continued to expand its interest in other satellite operators, such as the Canadian Ciel satellite operator and Mexico's Quetzsat. SES' interest in Nordic Satellites was increased to 75 percent and later to 90 percent and eventually, in 2010, to 100 percent ownership. On the other hand, the SES Global interest in Nahualsat, AsiaSat and StarOne were divested.
SES Global also gained interests in other companies operating in industries related to satellite communications. SES Global was renamed as SES in 2006.
SES New Skies
The full acquisition of New Skies Satellites (NSS) in March of 2006 led to the establishment of SES New Skies in September of 2006 with another six satellites added to the SES fleet.
New Skies Satellites (NSS) was originally established on November 30, 1998, as a commercial subsidiary of Intelsat and was registered in The Hague, The Netherlands. At that time, several Intelsat satellites were transferred to NSS.
SES World Skies and SES S.A.
In July 2008, SES Americom merged with SES New Skies, under the latter's name until, on September 7, 2009, the company was rebranded as SES World Skies. In May 2011, SES Astra and SES World Skies were merged into the single SES S.A. company.
SES currently operates a fleet of 45 geostationary communications satellites carrying, at the close of 2012, 5,546 TV channels and 1,486 HD channels using 1,068 of the available 1,436 transponders. SES services 276 million homes with television programs through local service providers, as well as 68 million homes with direct-to-home (DTH) services.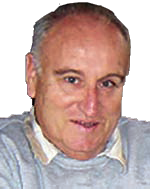 About the author
Jos Heyman is the Managing Director of Tiros Space Information, a Western Australian consultancy specializing in the dissemination of information on the scientific exploration and commercial application of space for use by educational as well as commercial organizations. An accountant by profession, Jos is the editor of the TSI News Bulletin and is also a regular contributor to the British Interplanetary Society's Spaceflight journal. Jos is also a Senior Contributor for SatMagazine.