Building on a history of launch success and introducing advanced new technologies, United Launch Alliance's (ULA) Vulcan Centaur rocket is transforming the future of space launch including the commercial satellite market.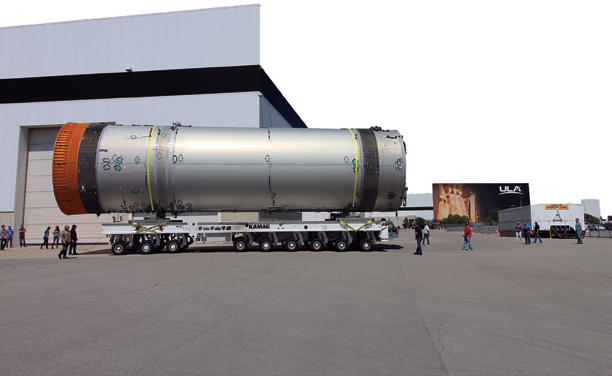 The Vulcan Centaur 1st stage test article was rolled out of the factory
on Sept. 18, 2019 for qualification testing. Photo is courtesy of United
Launch Alliance.
"The Vulcan Centaur provides our customers with greater affordability and flexibility," said Tory Bruno, President and CEO of ULA. "This new rocket enables us to launch the entire market segment for all sizes of satellites from large government and commercial satellites to small satellites."
The Vulcan Centaur is a 5.4 meter diameter, two stage, liquid fueled rocket. The booster is powered by a pair of BE-4 engines burning liquefied natural gas (LNG) and liquid oxygen, and together producing 1.1 million pounds of thrust at liftoff.
Performance can be tailored to meet mission requirements by adding two, four or six solid rocket boosters (SRBs) increasing the maximum thrust to 3.8 million pounds.
Centaur is a high energy, upper stage that is capable of multiple restarts and long duration missions. It is a liquid hydrogen/liquid oxygen-fueled vehicle and is powered by two RL10C engines.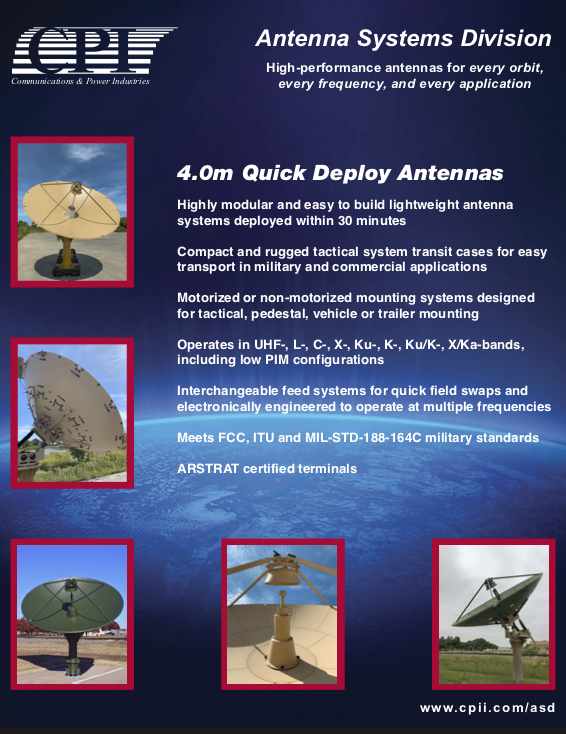 The standard payload fairing is 15.5 meters (51 feet) in length, and an optional 21.3 meters (70 feet) long fairing is available for added volume.
Approximately 90 percent of the major components and systems derive their design heritage from Atlas and Delta and, in many cases, are currently flying on these vehicles.
Some of the systems currently flying include the complete avionics suite, the RL10 upper stage engine and the large composite
payload fairing.
The GEM 63 solid rocket boosters will first fly on Atlas V, and then will be upgraded for Vulcan Centaur.
The increased performance and on-orbit capabilities of Vulcan Centaur enable direct insertion to multiple orbits including geostationary as well as the ability to dual and triple manifest GEO communications satellites.
Currently in production, the Vulcan Centaur provides an opportunity to improve upon the proven reliability of Atlas V and Delta IV rockets originally designed two decades ago.
ULA is increasing efficiency and lowering costs, without sacrificing the reliability customers have come to depend on. The performance of this rocket enables the transition of the heaviest payloads from the three-core Delta IV Heavy to a single core Vulcan Centaur.
Vulcan Centaur will serve a diverse range of missions including national security space, science, exploration and commercial.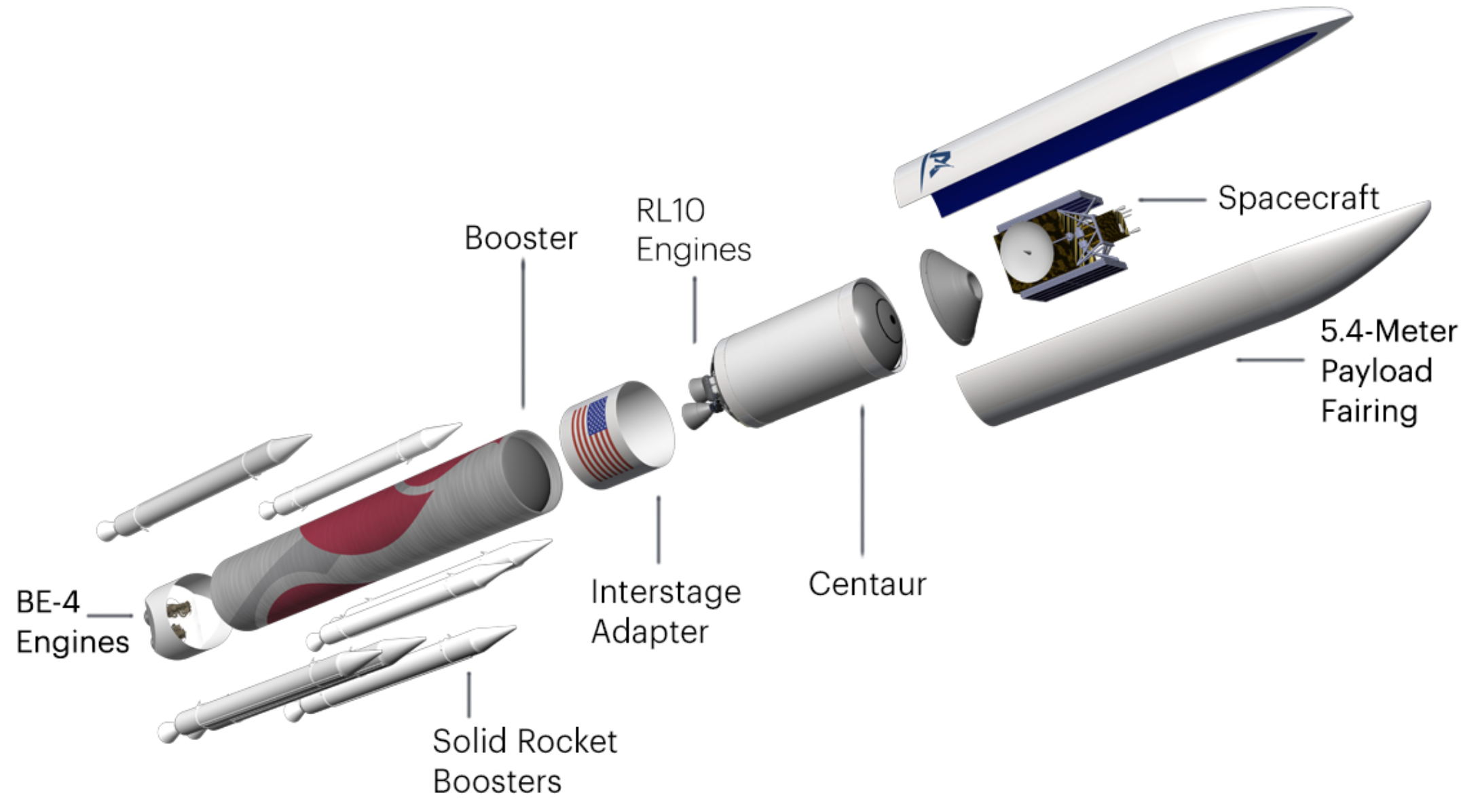 Expanded Vulcan illustration, courtesy of United Launch Alliance.
ULA has dramatically lowered the price of Vulcan Centaur by establishing long-term strategic partnerships throughout the supply chain, thereby reducing costs while stabilizing the industrial base.
Vulcan Centaur will enable the commercial satellite industry by offering an overall value proposition to customers — a balance between price, reliability and schedule certainty.
ULA has successfully launched 155 satellites across 130 launches. Large launch vehicles, such as the Vulcan Centaur, are adapting to the changing satellite market landscape providing heavy lift when the payload requires critical, unique orbit placement and the ability to launch smallsats via rideshare technology.
The smallsat market is rapidly growing and ULA is focused on providing solutions to this market offering flexible and affordable launch opportunities.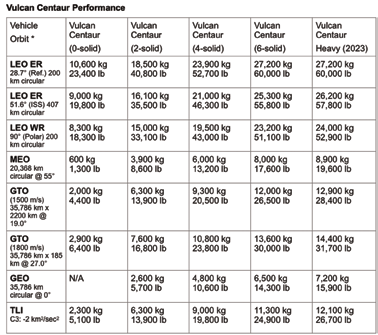 ULA has launched smallsats for more than a decade, including more than 80 smallsats and cubesats using the Aft Bulkhead Carrier (ABC), including the first cubesats to go to Mars (MarCO A & B) which were launched aboard an Atlas V rocket in 2018.
The Vulcan Centaur ABC has 24U of capacity and, for larger small satellites, ULA can add ESPA rings or a multi-canister to maximize the value of a launch service.
For rideshares the Vulcan Centaur offers three capabilities:
• Aft Bulkhead Carrier (ABC): can hold up to 24U cubesats, 80 kg.
• ESPA Ring: can hold up to 6, 300+ kg smallsats and cubesats
• Multi-Canister System: developed for satellite masses exceeding ESPA capability
Using rideshare on large launch vehicles provides greater affordability for launching smallsats and constellations.
Satellite providers require a blend of capabilities — large launchers can be used to establish capability on orbit and smaller launch vehicles are ideal for constellation replenishments, upgrades and to test the constellation's initial capability.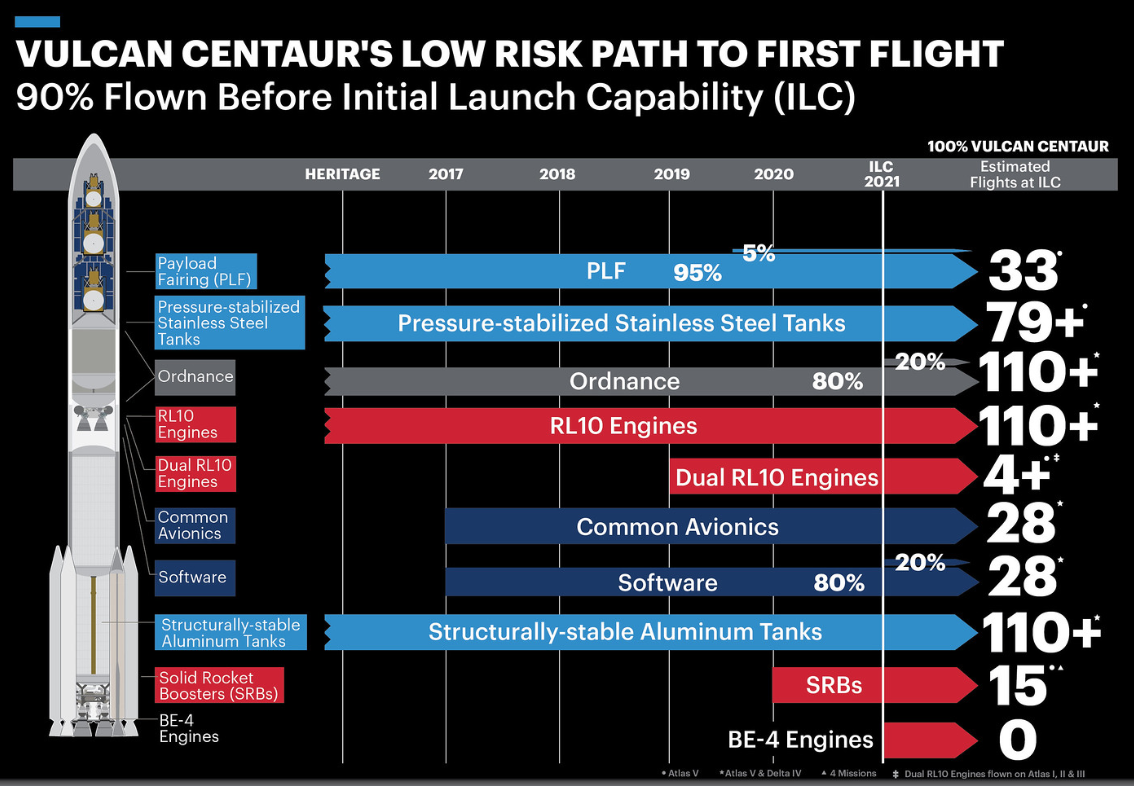 Large launchers also offer an attractive cost per kilogram because their scale cannot be matched by small launchers. That is an especially meaningful metric for the establishment of large LEO constellations, which require the rapid establishment of large numbers of smallsats.
Rapidity is important in this market because the low altitude of these constellations means that networked constellations must be nearly fully populated before having real utility.
Vulcan Centaur is already the choice of launch customers and has contracts for seven flights. The first of two certification flights for the U.S. Air Force will launch Astrobotic's Peregrine Lunar Lander. Following this missions will be the first launch of Sierra Nevada's Dream Chaser, a cargo and resupply return service for NASA to the International Space Station.
The Vulcan Centaur provides satellite manufacturers a unique blend of proven launch heritage and transformational new technologies, enabling greater performance, affordability and unmatched reliability.
www.ulalaunch.com

Mark Peller is Vice President of Major Development at United Launch Alliance and in this position is responsible for development of Vulcan. He has overall responsibility for developing the launch vehicle and the supporting capabilities required across the supply chain, as well as ULA's production and launch operations to meet the program's objectives.
---