Transformation and innovation
Broadcast workflows are currently undergoing a process of both transformation and innovation. As consumer demand for content continues to rise, and the market becomes increasingly competitive, many stakeholders are faced with the challenge of delivering high-quality content around the globe, in a cost- effective way. Now that content owners, operators, broadcasters, and rights holders, are seeking more flexibility when transporting content, how can the industry maximize tight budgets while maintaining operational excellence?
---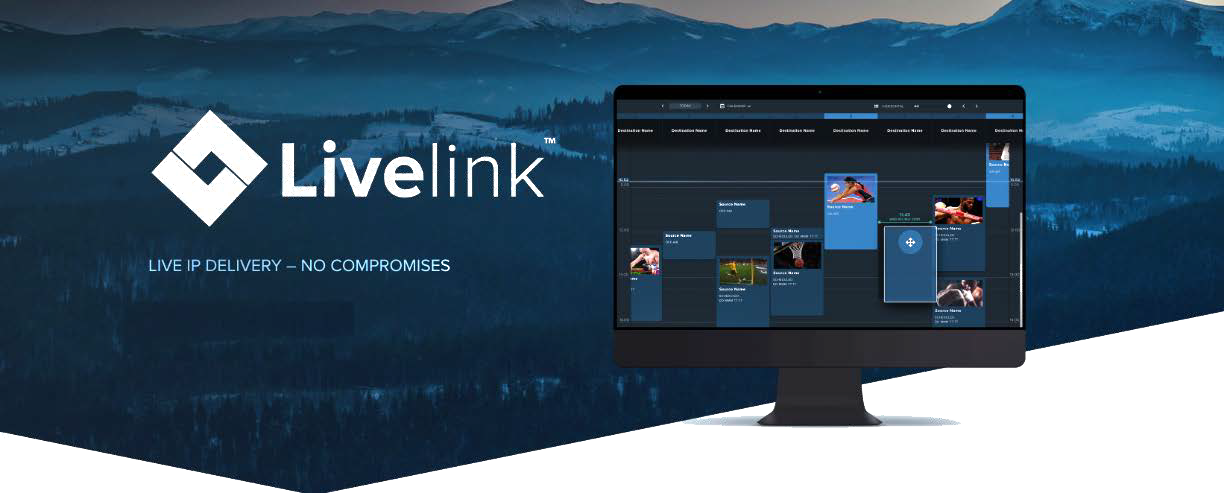 ---
IP-based workflows have gained traction recently, as the media and broadcast industry has adapted existing infrastructure over the short-term. But now the sector is preparing for a cloud-based transition over the long-term. This transition touches multiple areas, not only contribution and distribution, but it will sweep across the entire content supply chain. At various points in the chain, stakeholders are realizing that cloud workflows can offer a more responsive approach. For satellite operators, it will become increasingly difficult to compete with the level of flexibility within broadcast delivery workflows – particularly as the technology evolves.
The Satellite + Broadcast Relationship
It is no secret that the two main disadvantages of broadcast satellite workflows are its expense and the restrictions around fixed capacity. That said, high-quality, high-bitrate satellite feeds can reliably reach hundreds of broadcast organizations within one footprint. When it comes to managing the responsibility for transport, satellite workflows are very straightforward and well understood by broadcast engineers.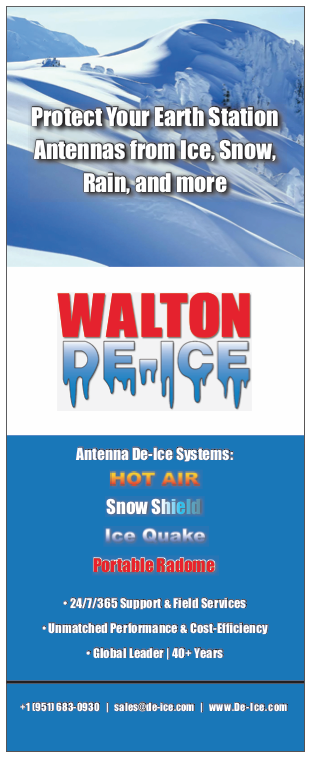 Decades worth of content has been delivered in this way and therefore the workflows are both repeatable and familiar. Once the content owner has matched the uplink requirements, each individual taker is then responsible for the reception of their own feed. This means that from an engineering perspective, satellite can seem very 'out of sight, out of mind'.
While there are multiple technical requirements for satellite set-up, such as expensive antennas, modulators and demodulators, satellite is so established that broadcasters have grown in scale alongside it. From ingest infrastructure to workflow management, the infrastructure is in place, and it is likely that the thought of making big changes will feel completely overwhelming for content owners. Satellite's reach and established workflows not only make commercial sense for certain types of high-value content, but they are also the logical choice for main feeds that need to reach vast numbers of people. These 'clean' feeds can then be customized for the requirements of different takers. A 'one to many' approach that is highly efficient and makes perfect sense for big-ticket content.
Setting The Parameters For Broadcast-Grade IP
For those heavily invested in satellite delivery, the misconceptions remain around the limitations of IP. In order to make an informed decision on this, it is important to understand the distinction between basic RTMP delivery, for platforms such as YouTube, and broadcast quality IP contribution and distribution.
RTMP is a live streaming protocol that transports video from an encoder to an online video hosting or social platform. RTMP doesn't meet the required audio and image standards for broadcast-grade content because it was never designed for that job. RTMP codecs do not support the requirements for broadcast output in different markets, such as multiple audio channels or subtitles.
However, new generation IP delivery uses much more sophisticated protocols. These sets of standards can easily cope with the rigorous demands of fast- paced, high-value content delivery. Transport protocols, such as RIST and SRT, allow for a much more detailed payload of data to arrive with a taker. These packets can be timed to arrive at a fixed latency and mitigate the risk of packet loss via a number of techniques and algorithms, resulting in a seamless viewing experience for live audiences.
IP as a transmission medium is cost effective, efficient, and flexible, however, there remains some skepticism as to whether IP is 'good enough' for broadcast- grade content in terms of reliability and quality. The key element to remember is that it's not enough to simply wrap content in a transport protocol. If the encoding and decoding infrastructure being used does not support broadcast- grade delivery, then there will be a number of challenges at the receiving end. If the technical requirements surrounding IP are boiled down to a one-size-fits-all generic workflow, then the technology gets a bad rap.
When it comes to IP contribution and distribution, interoperability matters, standards matter, and good implementations matter. To deliver a broadcast grade IP feed, it is also important to ensure both the sending and receiving side are set-up with the right encoder for their requirements. The encoders must be broadcast grade to ensure that the complex data (the payload, including all video, audio, and data pids) are created with accuracy and encapsulated properly and only then can you look at which IP protocol can be used. There are many to choose from, even some built into the encoder. It is possible to use some tools or services to switch delivery protocols for multiple takers, allowing for flexibility in the delivery, but the initial payload is the most important component here.
Scale + Synergy
If most broadcasters already have the infrastructure and established workflows in place to transport content via satellite, are there any real commercial gains to be made from integrating the two workflows?
Until recently, the lack of ability to decouple responsibility for sending and receiving content has been a real pain point when delivering IP feeds. However, with the right solution in place, when delivering IP feeds to multiple locations, it is now possible to decouple ownership for the outputs from the responsibility for input provision and rights assignment.
This separation of source and destination responsibilities make it possible for a single operator to manage the distribution of feeds to multiple customers. This process allows IP to leverage a piece of the puzzle that was previously missing — the ability to scale.
Taking live sports broadcasting as an example, we can see there is a clear need for a combined approach that incorporates both satellite and IP delivery methods and exploits their potential. If the live event is categorized as tier one and the content is very high value, then the expense associated with using satellite becomes a lot less of a concern for content owners and broadcasters.
The match will have been sold to multiple takers and the advertising revenue will ensure that transporting the content is commercially viable. Therefore, satellite is the ideal approach for distributing premium tier one content to an extremely large number of takers via a singular method. But what about the opportunities that content owners are missing out on beyond this tier one world feed?
Supplementary content, such as event build-up and additional behind the scenes footage, has a strong appeal for fans. But booking additional transponder space for multiple supplementary feeds is prohibitively expensive.
IP can be relied on to transport equally high-grade content for the same event, so that there are no inconsistencies in the quality of the feeds. Furthermore, IP can deliver video at a vastly reduced cost, due to the nature of flexible spin-up and spin-down cloud infrastructure. This gives broadcasters more choice of which footage to pull, and stops a homogenized world feed reducing regional customization. Broadcasters can easily and cost effectively meet market preferences with tailored content.
New Territories + Offering Back-up
IP can also be leveraged when it comes to exploring new territories. Broadcasters and content owners can use IP to trial delivery of a service in a new region. This can be done cost-effectively without compromising on the level of service, to provide commercial evidence of content popularity.
In difficult to reach regions, a broadcaster needs to deliver content to multiple takers, but one might be outside of a particular satellite footprint. Or perhaps a transponder won't reach the required territory. It then becomes a real challenge to deliver the content without incurring significant additional costs. In this situation, IP can be used to get the content to where it needs to be without the costs associated with using additional teleports and turn around services.
When it comes to backing up high value content, such as Premier League football or large-scale boxing matches, IP has an established use-case. The fact that Occasional Use (OU) IP follows a pay-as-you-go charging model, makes it particularly attractive in a supporting role. Having more cost-effective ways to send and receive feeds gives broadcasters the freedom to diversify the type of content available, an important strategy for keeping audiences engaged in a competitive industry.
---

---
The Path To Hybrid Workflows
Even for those that have well established infrastructure in place, there is clear commercial benefit to be had from adopting IP alongside satellite.
IP can help established teleport services maximize their reach in geographically diverse regions. Additionally, it can help broadcasters diversify content and provide peace of mind and commercial reassurance for content owners.
Satellite and IP are both broadcast transmission mediums and could be considered almost interchangeable. The question around them is no longer whether the technology works, but instead, which method is more economically viable or technically relevant for any given situation?
That said, setting up an effective IP infrastructure requires a solid understanding of the technical specifications, and limitations, of each component. Both individually and when interoperating with other components in a chain.

In addition, for the best possible outcome, the workflow owner also needs a clear understanding of the requirements of both the sender and the taker. Misunderstanding or misinterpreting at any of these co-dependent points can, and probably will, result in a sub-standard outcome. Therefore, it makes sense to seek expert advice at the very beginning of the process, before making regrettable decisions that are costly to rectify.
It can sometimes make more sense to use a managed content delivery service. This can guarantee the quality of the feed throughout the process and help support broadcast engineers acclimatising to IP workflows.
With new developments in both its technical and commercial make-up, IP delivery can adapt to work seamlessly within established delivery networks. The combination of simplified feed management and global connectivity will help satellite and IP operators collaborate. Using the right broadcast-grade tools will allow content owners to diversify and monetize their offering. Satellite infrastructure can be complementary to IP delivery and vice-versa, allowing content owners to leverage the right resources for the job, either using a parallel or blended workflow.
The future of broadcast is integrated and optimized, and it will change the way that audiences consume content. For that reason, it is important for satellite operators and IP experts to share this opportunity.
www.cerberus.tech
---