Having returned safely from the National Association of Broadcasters show in Las Vegas earlier this year, I can confidently say that the dominant themes of the show revolved around three acronyms: HEVC (short for High Efficiency Video Coding, the latest and most advanced (if not-quite-ready) standard for video encoding) that will feed the latest generation of television sets; many of which will employ OLED (Organic Light Emitting Diodes, the latest and most greatest television display technology); which ultimately brings about the commercial deployment of UHDTV (Ultra High Definition Television, widely known as the "4K" super-duper high definition standard).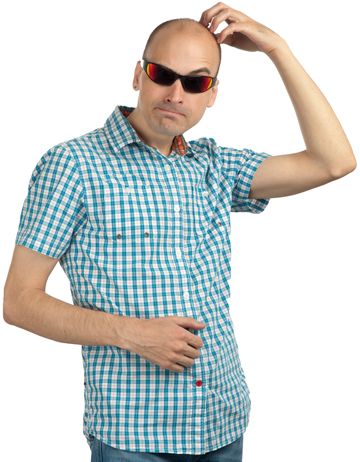 Together, we have HEVC, OLED, and UHDTV. Rearranged, we get something one of my British friends might say….'E LOVED DUTCH TV…. [any far more clever anagrams greatly appreciated]
Working backwards, many of you already know that the
UHDTV
standard is at, essentially, 4x the pixel count (picture elements, for those keeping score) of today's HD standard. The most generally agreed frame rate for UHDTV will be a minimum of 60 progressive frames per second (2x HDTV's most common rate)—collectively, 8x the amount of picture information needed to be transmitted in raw or compressed format. Now that is a tall order and exceeds the capabilities of today's encoding formats and transmission pipes. More on this later...
Ultimately, what matters is what you and I will get to hang on our walls or wander down to the sports bars to view—increasingly, it looks like the display format of choice. At NAB there were OLED displays ranging in size from 56-inches all the way up to 110-inches, priced somewhere between a compact car and a Swiss chalet, but with simply stunning and breathtaking video images.
Super sharp details, more vibrant, more accurate colors than we've ever seen before, and the promise that the pricing of retail models will be affordable and will not require you or me to sell our home to obtain such a set. Which is good, as most of these wonderful
OLED
sets won't work out in the rain. However, we're still at least a year away. Which is good, as there isn't anything to watch just yet… more on that later....
That leads us to
HEVC
, the brand spanking new video encoding standard. So new, in fact, HEVC isn't even finished yet. While the framework has been agreed to, there are still "details" to be worked out regarding user profiles, frame rate options (including 60i or "interlaced" option into the standard) and other more arcane items—but the paint is nearly dry.
The good news, unlike UHDTV and OLED, HEVC will be available in the market much sooner and will be useful on devices many of us already own. The beauty of the HEVC standard is that it allows for more efficient video encoding, not just for traditional "living room" television, but also for the mobile phone, "phablet" and tablet device markets. Think every
Android
and
Apple
"i-thingie" known to man (and woman) out there. Even we old codgers watch increasing amounts of video content on our mobile appliances—HEVC is going to enable true HDTV viewing using increasingly less Internet bandwidth to an ever increasing truly global deployment of portable video devices.
The future of HEVC is... almost now! I have the privilege of working for one of the true leaders in HEVC encoding technology (check the author's bio, and buy now while the rates are low.).
ATEME
was demonstrating perhaps the finest UHDTV over HEVC video delivery (albeit, we're still talking only file delivery at the present time), but also showcasing what HEVC will look like for file and live streaming delivery of HDTV content in 900Kbps of Internet bandwidth. And it looked awesome. Finally, we'll all get to see what full resolution video looks like on our Retina and
AMOLED
displays, and you'll see this year.
ATEME has said it will be releasing its HEVC software-based encoding platform by September, just in time for the IBC show in Amsterdam. If it weren't for trade shows, I don't think any product, anywhere, would ever be delivered. Thank goodness for trade shows!
Delivery to tablets and phones with HEVC is cool. Very cool, in fact. However, when will all the promised goodies become a reality? Well, children (who else reads this stuff?), it's not this Christmas
[insert collective groan here
], but likely next Christmas.
Here is how it will likely play out: HEVC hits the tablet market by Christmas. Makes people want it on the big screens. UHDTV "ready" TV's start showing up mid-2014, but nobody buys them because there's nothing to watch. Enter the next-gen web-enabled New-Ray player (I just made up that name!) so that at least you can watch UHDTV movies and some file-based "catch-up" TV. That's your Christmas 2014 present [
insert collective cheer here
].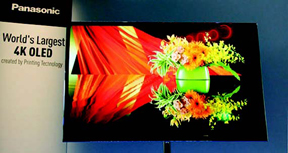 You'll see increasingly more UHDTV broadcast gear show up for "contribution" of live sports and production of studio based television, but you still won't have the complete network fabric of terrestrial, cable and DTH "last mile" sorted out yet. That's where HEVC comes in again to help.
As most of you know, the existing "live" paths to the home are fully used for all the existing streams of programming that currently reach your doorstep. Packed up to the rafters, actually. How do we squeeze more TV out the toothpaste tube? HEVC compression!
We start by squeezing the Standard Definition (SD) channels more tightly together; then we squeeze the existing high definition (HD) channels more tightly, as well. Then we shoehorn in the first round of UHDTV channels. Rinse, repeat.
Perhaps we may be able to, finally, put an end to the analog tier in CATV that gums up bandwidth? Oh, but such would require a whole lot of capital spent by your last-mile stakeholders, a dash
of FCC re- or de-regulation, and a pinch of urgency to make any of this happen before the next World Cup 2014
(not likely) or
Summer Olympics 2016
(more likely).
A lot to chew on? A little heartburn? You bet'cha! That's why we love this business. The more things change, why, well, the more things change! You see, the Brits can't wait to watch more of that "Dutch TV" on their tablets or 180'-inch UHDTV OLED TV's.
And that is what HEVC means to you and to me.

About the author
Michael Antonovich joined ATEME in 2013 as Senior Vice President and General Manager, Americas, bringing 30 years of sales, marketing, operations and executive experience. Mike formerly served as Vice President, Sales and Marketing for Roberts Communications Network, President and CEO of Genesis Networks, President and CEO of The Spaceconnection, and Executive VP, Global Sales and Marketing of PanAmSat. Mike has a Master's degree in Communications from Fairfield University and is an active member of the Society of Satellite Professionals International (SSPI), the North American Broadcasters Association (NABA), the Inter-Systems Operations Group (ISOG), the World Teleport Association (WTA), the Sports Video Group (SVG) and is a frequent conference contributor. He is a Senior Contributor at SatMagazine.