Space-based ADS-B deployment agreement signe between Aireon and COCESNA
Aireon LLC (Aireon) and COCESNA (Corporación Centroamericana de Servicios de Navegación Aérea) have signed an agreement to deploy space-based Automatic Dependent Surveillance-Broadcast (ADS-B) in Belize, Costa Rica, El Salvador, Guatemala, Honduras and Nicaragua.
The agreement also establishes a strategic partnership to enhance the operations and collaboration of air traffic surveillance in the Central American region.
Spanning the entire Central American flight information region (FIR), COCESNA's region encompasses more than 2.6 million square kilometers terrestrial airspace and extensive oceanic areas in the Caribbean Sea and Pacific Ocean.
Its central location in the Americas positions COCESNA as the major air traffic control provider at the crossroads of the Caribbean, North, South and Central America.
In addition to deploying space-based ADS-B throughout the region and within its member States, this agreement establishes a partnership by which COCESNA can utilize the Aireon data to support its leading role in advancing operations across the region.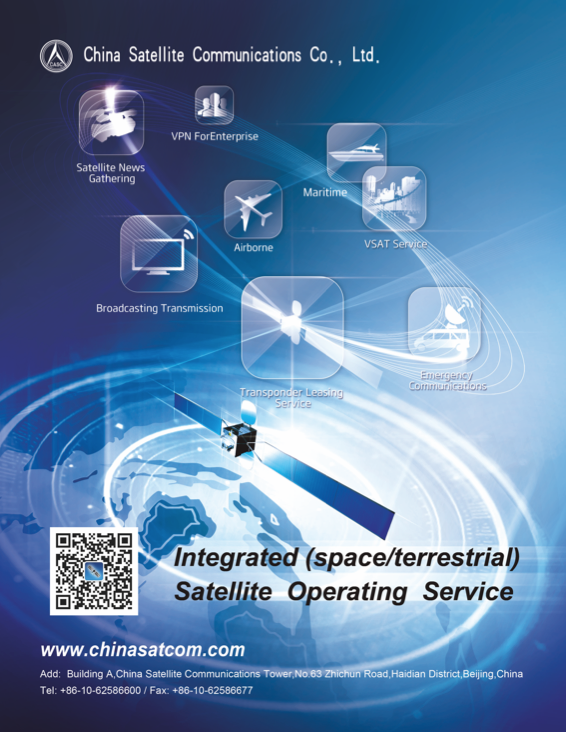 The strategic partnership brings a greater level of collaboration to the existing agreement and also enables the use of space-based ADS-B data for airspace and traffic optimization projects such as the CANSO ATFM Data Exchange Network for the Americas (CADENA) initiative.
Juan Carlos Trabanino, Executive President of COCESNA, said that Aireon's data will radically improve all aspects of the company's business that assures seamless air traffic management across our land and maritime sectors.
Don Thoma, CEO, Aireon, noted that this partnership demonstrates that Aireon's space-based ADS-B data generates significant near, medium and long-term value and operational benefits to the COCESNA organization.
aireon.com
cocesna.org
---
QuadSAT to collaborate with ESA for UAS SOMAP compliance
QuadSAT has announced their collaboration with the European Space Agency (ESA) to develop its Unmanned Aerial System (UAS) testing solution to comply with industry-wide antenna performance protocol, SOMAP (Satellite Operators' Minimum Antenna Performance requirements) and the type approval test requirements for other satellite operators.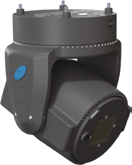 QuadSAT, with technical support from GVF and the Danish Technological Institute, will establish their UAS testing capabilities to deliver SOMAP type-approvals for the satellite communications industry.
QuadSAT uses drone technology to test and calibrate satellite and VSAT antennas autonomously, mimicking an orbiting satellite that can simulate a ship or aircraft's motion. This method enables highly accurate testing while drastically reducing downtime.
The development of SOMAP recommendations has been referenced in previous ESA projects. GVF, through the Mutual Recognition Working Group (MRA-WG), has been pivotal in defining the framework, which is mutually recognized across the satellite industry.
The SOMAP framework establishes the minimum performance recommendations for satellite service providers and serves as a complement to the formal SOMAP recommendations.
Joakim Espeland, CEO, QuadSAT, commented that the company is delighted to be collaborating with GVF and the Danish Technological Institute to implement testing for this project with ESA. As proven by its past projects, ESA's ethos is based around promoting the use of high-quality, industry-compliant technologies to ensure that the industry works effectively and harmoniously.
He noted that by providing and expanded test capability for demonstrating compliance with SOMAP recommendations and other satellite service provider requirements, the firm's UAS technology will be able to offer operators a highly accurate and effective form of testing. This will result in savings of both time and money for qualifying new satellite communications products. QuadSAT is moving into an exciting period of development.
This news follows QuadSAT securing £700,000 seed funding in January 2019 via Danish Growth Fund, Vaekstfonden and specialist space-tech venture fund, Seraphim Capital.
QuadSAT's system features a custom-built payload which simulates a satellite, obtaining smooth and accurate measurements.
Instead of bringing antennas to a testing range, this unique payload allows for the convenience of bringing the test range to the antenna anytime, anywhere.
www.quadsat.com
---
Seeing 15,000 SPOTs... a device sales milestone for Globalstar
Globalstar Europe Satellite Services Ltd., a wholly owned subsidiary of Globalstar, Inc. (NYSE American: GSAT), has announced that UK specialist wireless and satellite technology reseller, Global Telesat Communications (GTC), a subsidiary of Orbsat Corp (OTCQB: OSAT), has surpassed the milestone of selling 15,000 SPOT devices.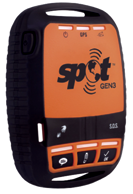 This includes 1,500 SPOT units deployed to safeguard remote working or at-risk employees for organizations including the UK Forestry Commission and numerous other commercial and non-commercial entities.
GTC's customer base for SPOT spans both consumer and organizational users including security firms, utilities, maritime operations specialists, sports event organizers, government agencies, professional remote workers, as well as adventurers and other travelers.
GTC has won SPOT contracts awarded by government and commercial organizations including the deployment of more than 850 SPOT Gen3's by the UK Forestry Commission since early 2016.
The Commission, and GTC's other organizational customers, use SPOT Gen3 to improve the safety of staff working in remote areas where alternative communications are unreliable or unavailable.
NATO procured its SPOT Trace devices from GTC to study ocean current movement, using buoys, for operational purposes.
By using satellite communications, enabled by Globalstar's second-generation LEO satellite fleet, SPOT enables users to stay connected with emergency services, colleagues, friends and family, anywhere, even when beyond the reach of mobile phone networks and radio communications.
Both SPOT Gen3 and SPOT X, the most recent addition to the SPOT family, feature a one-touch SOS button that instantly sends the user's GPS location to the GEOS International Emergency Response Coordination Centre (IERCC) over Globalstar's satellite network.
The IERCC then transmits details to local first responders to dispatch help to the user's location. The devices' tracking feature can help first responders, friends and colleagues to locate users even if they are unable to press the SOS button during an emergency.
Organizations that deploy SPOT for staff safety have the option of configuring their devices to directly send an SOS alert to in-house security and operation centers, instantly transmitting GPS co-ordinates for prompt internal emergency handling.
SPOT X, launched in EMENA in January 2019, offers full two-way SMS and email as well as GPS tracking and a one-touch SOS button.
According to the company, it is the only satellite messenger on the market to give users a permanent phone number, easy check-in function and a full, backlit QWERTY keypad for intuitive typing.
SPOT X also offers the industry's longest battery life in both tracking and SOS modes and is competitively priced.
Since its 2007 launch, Globalstar's family of SPOT GPS satellite messengers have helped to assist in over 6,800 rescues worldwide, in many of which lives were saved.
David Phipps, CEO of Orbsat Corp, said that with SPOT X and its extra two-way communications capabilities the company anticipates continued strong demand for SPOT products, and significant upward migration from SPOT Gen3 to SPOT X by both professional and leisure users.
Mark O'Connell, Globalstar EMEA General Manager, added that to be trusted to safeguard and provide lifeline communications to staff as they carry out their important duties in remote or dangerous environments is both a responsibility and an honor. The company congratulates GTC for achieving this milestone and look forward to continuing to collaborate to provide safety and peace of mind to more people.
www.globalstar.com
globaltelesat.com
---
A new line of solid state power amplifiers and block up converters from Advantech Wireless Technologies
Advantech Wireless Technologies has a new line of Solid State Power Amplifiers (SSPAs) and Block Up Converters (BUCs).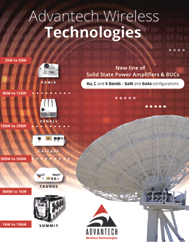 These new products are available in both Gallium Nitride (GaN) and Gallium Arsenide (GaAs) configurations with power levels from 8 watts to 1000 watts in Ku-, X- and C-Bands.
According to the reports from the company, the new line of Gallium Nitride (GaN) based SSPAs provides exceptional linearity and operating efficiencies.
The compact size, light weight and superior phase noise make these units extremely versatile and able to deliver a state-of-the-art solution for multiple applications.
Tony Radford, VP Global Sales at Advantech Wireless Technologies said that each of these Power Amplifiers and BUCs are optimized for a specific range of bands and power levels to make sure the customer is not buying more or less than what they need.
Radford adding that having a choice between GaN and GaAs architectures means that there's an amplifier for virtually every application — from VSAT to DTH.
advantechwireless.com
---
ThinKom successfully demos Ka-band antenna connectivity on SES O3b satellites
ThinKom Solutions, Inc. has completed a series of successful in-flight connectivity tests of its Ka-band antenna on SES' O3b MEO and GEO satellites.

The tests provided the first live demonstration of airborne communication with the O3b MEO satellites and included seamless handovers between MEO and GEO satellites during flight.
The in-flight demos used the Thales FlytLIVE connectivity network and incorporated the Hughes JUPITER™ ModMan integrated to the ThinKom Ka2517 antenna.
The flights took place September 17-18 over South Florida and the Caribbean Sea using a commercially available ThinKom Ka2517 phased-array airborne antenna mounted on a Gulfstream G-III test aircraft.
With the Hughes JUPITER Aeronautical system and ModMan, the antenna demonstrated the ability to achieve high data throughput rates while seamlessly switching among successive O3b MEO satellites, as well as transfers between O3b and SES'
GEO constellations.
The Ka2517 achieved downlink error-free data throughput rates in excess of 265Mbps, with beam switching speeds of less than one second, while automatically resolving adjacent satellite interference (ASI) issues.
Based on ThinKom's patented phased-array VICTS technology, the Ka2517 is an airborne antenna designed to communicate through satellites in low, medium and geostationary orbits.
The low-profile antenna radome provides near-zero aeronautical drag in flight and supports global coverage including polar and equatorial latitudes.
The field-proven Ka2517 is currently in commercial production, and units are in operational service on U.S. government aircraft.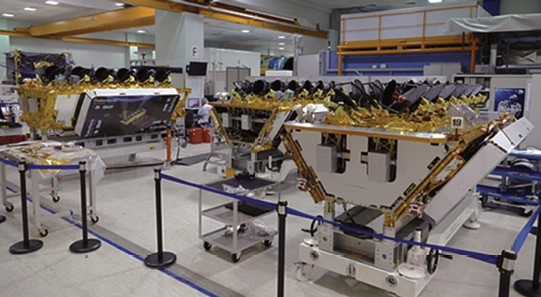 SES O3b satellites at Thales.
SES' high-throughput O3b MEO constellation has positively impacted millions of people with low-latency, high-performance data connectivity services and has enabled SES Networks, SES' business unit focused on data solutions, to offer more capacity, enhanced coverage, increased efficiencies and greater flexibility to its customers.
ThinKom CTO Bill Milroy said this is the first in-flight demonstration of an aeronautical antenna communicating across a MEO-GEO hybrid satellite network. The Ka2517 with the JUPITER ModMan met or exceeded all test parameters for spectral efficiency, data throughput, beam agility, switching speeds, ASI mitigation, low-angle performance and inter-constellation roaming.
Milroy added that the demonstration further establishes that ThinKom has the only proven 'no compromise' antenna solutions that can support seamless global satellite communication in the air with automatic roaming among GEO, LEO and MEO constellations.
Reza Rasoulian, VP, Hughes Network Systems, LLC (HUGHES), added that the test by ThinKom underscores the effectiveness of the Hughes JUPITER System for both MEO and GEO connectivity, and, when combined with a high-quality antenna such as the ThinKom Ka2517, to deliver superior spectral efficiency, link availability and performance.
Elias Zaccack, EVP, Global Sales, at SES Networks, noted that these successful demo tests are raising the bar for in-flight connectivity and the connected passenger experience. The seamless integration of our MEO and GEO satellite networks will provide SES customers with unprecedented redundancy, higher connectivity speeds and a whole new level of operational models.
He added that the company is excited to have achieved this milestone together with long-term partner Thales, as this is yet another example of how mutual collaboration continues to bring innovative connectivity solutions with unmatched performance.
Pascal Homsy,EVP, Telecommunications Business Line, Thales Alenia Space, commented that these in-flight tests performed together with SES, ThinKom and Hughes are an outstanding demonstration of the seamless connectivity through MEO and GEO satellite systems. Thales Alenia Space was particularly pleased to participate in this worldwide first, using the O3b satellite constellation the company manufactured for SES.
www.thinkom.com
www.ses.com
www.thalesaleniaspace.com
www.hughes.com
---