Welcome to SatMagazine's 2010 Year In Review issue. This has been one heckuva year, with a variety of challenges which our industry has managed to surmount, some more successfully than others. We've witnessed acquisitions, mergers, aand new partnerships as well as a broad range of market segment moves, new products and technological synergies that will require time to implement before determining their results — so stay tuned again next year for our Year in Review 2011.
Most of all, those of us who continue to be gainfully employed in the satellite and ancillary industries should thank our stars... however, these have not been easy times for the overall global economy, causing concerns for families, friends, and associated companies. One element that consistently seems to surface is that most are made stronger by embracing a professional work ethic enabling us to face these challenges and to stare them down. We are proud of what we do, and for good reason...the industry continues to grow to the satisfaction of clients, business associates and ourselves.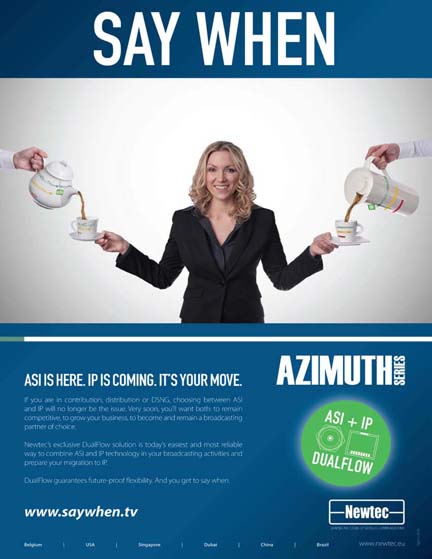 In addition to the feature articles in Part 1 of this issue, The Year In Review offers leading companies the opportunity to "speak" for themselves and to share their challenges and successes for 2010, with a peek toward 2011 and what we might expect in the not-too-distant future. These comments can be found in Part 2 of this issue and are in the companies' own words — self-engrandisement? Certainly... and why not? They have a great deal to be proud of and we're delighted to offer them a shared platform to expound upon their successes. We look forward to offering SatMagazine, MilsatMagazine, and SatNews as your source for industry news and information in 2011.
Merry Christmas, Seasons' Greetings, and a Great New Year Ahead!