Consumer habits continue to change as the explosion of more available screens and devices continue to pour onto the market, all available for viewing content.
Understanding who is using what device, how they are consuming content, and what their top concerns are is key to providing customers with a satisfying experience. According to a recent, global study commissioned by Irdeto of more than 5,000 adults, smartphones and laptops were the most commonly used devices used for viewing on demand content at home.
In the US, PCs or laptops are the devices people are most likely to purchase over the next five years (35 percent), followed by smartphones (33 percent), tablets (24 percent), smart TVs (19 percent) and gaming consoles (16 percent).
How can satellite operators take advantage of the changing habits of consumers? Consumers are increasingly eager for that multi-screen experience, and this means that satellite operators must consider how they will anticipate the technology upgrades that are required to support multi-screen viewing as well as how to implement customer retention strategies to offer compelling content to their customers.
There is much to be learned from OTT providers, such as Netflix and Amazon, who know how to satisfy a demanding consumer base and successfully align their strategy with the numerous devices on the market. However, payTV operators are in a unique position to take advantage of the existing infrastructure, content agreements and knowledge of their subscriber base, to develop new technologies and personalized viewing experiences on multiple devices, solidifying their relationships with their consumer-base.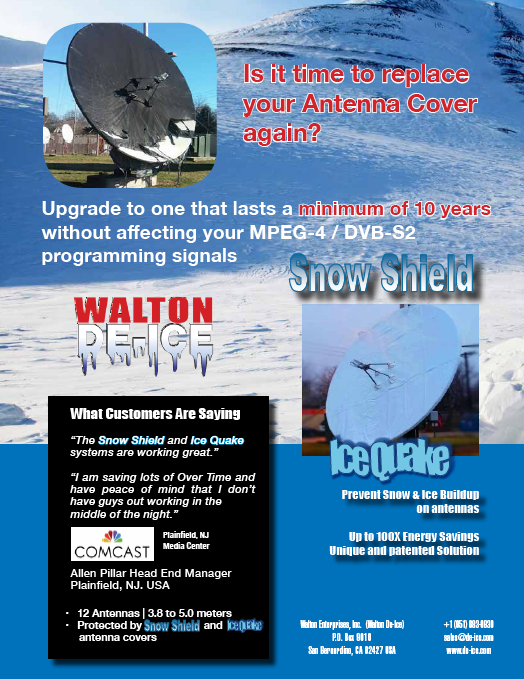 Leveraging Existing Infrastructure
By taking advantage of existing infrastructure, satellite providers are able to leverage their Push-Video on Demand (VoD) capacity to subscriber personal video recorders (PVR) to deploy a Home Networking solution, such as in-home streaming of content on multiple devices and download-and-go offers. This allows satellite providers to use their existing bandwidth to deliver high-resolution, premium content (HD, 4K and UHD) without requiring expensive investment in OTT distribution and support for mobile broadband connectivity—this is a great differentiator versus other OTT service providers.
Operators can also take advantage of existing content distribution rights for viewing content within the home, although download-and-go options may require additional permissions with content rights holders. With the investment in content rights and PVR storage typically already available with satellite gateways, this type of content sharing to personal devices is a highly cost-effective solution for satellite operators who seek to offer new services to their subscribers.
Additionally, the new 4K codec allows satellite operators to immediately benefit from bandwidth savings. New compression technologies driven by 4K adoption will allow operators to deliver 4K content more efficiently as well as also achieve significant bandwidth savings for HD and SD content, which continues to comprise the majority of the operators' service offering today.
While rolling out 4K/UHD capabilities, operators will also need to keep in mind that their security will require updates to meet the conditions imposed by MovieLabs for early release 4K/UHD content. The flexibility of their security infrastructure is crucial to support both legacy and 4k/UHD devices. While many consumers have broadband-ready devices, the issues they may face will most certainly relate to insufficient bandwidth on mobile devices to consistently view high quality videos, especially 4K UHD content.
Growing Their OTT Footprint
Satellite operators are able to implement a number of activities to grow their OTT footprint. Beyond the relatively simple Home Networking extension, operators can also leverage the IP connection from the home gateway to offer additional on-demand options that are not possible through push-VOD, such as search functionality on full library and pay-per-view as well as "classic" triple play bundles that include telephony and broadband.
A great example of this capability is the AT&T—DirecTV bundled packages. When combined with a mobile broadband connection, these offer a vastly expanded range of options for streaming content within and beyond
the home.
In many markets, there are several advantages to bundling an OTT service with the "main" satellite subscription, such as: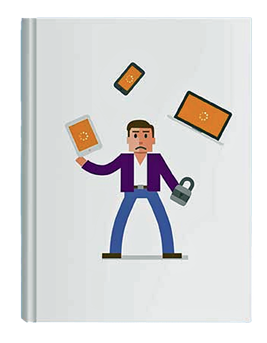 • High-value OTT "add-ons" generates significant subscriber satisfaction and lowers churn
• Fends off competition from OTT players such as Netflix
• Allows the tailoring of OTT services in line with different satellite subscription offers and maintain a branded "look and feel" across both main TV and consumer devices
Keep in mind that customer preference for different types of content, such as live content, and the device on which they view this content, may call for an offering that diverges from a primary offering. An example is Dish, which offers both a subscription satellite service and an OTT platform for pre-paid content through SlingTV. Dish understands that customers value the ability to view live news and sports programming and want to watch TV on smartphones, tablets, computers and game consoles in addition to TV sets.
In the case of DirecTV's Yaveo, an OTT offering for the Hispanic community, the broadband offering of on-demand and live-streaming Spanish language programming was targeted at potential consumers who do not have a satellite connection.
Join In Developing Premium + Personalized Content
A variety of "theme-packaged" content offers, with flexibility to meet different consumer demands, is key as consumers move away from monolithic "one package fits all" services to more tailored offerings that suite their specific tastes.
In the field of sports particularly, "companion apps" that provide additional OTT content for fans who watch sports on their main screen are hugely popular for instant replay or background information about players or leagues. Certain satellite players are even leveraging the content rights they have already negotiated to offer on-demand services through dedicated OTT boxes, targeting households that do not subscribe to their main satellite service with sport, movie or premium content packages.
Both major satellite operators in the US have done the same, with DirecTV launching a similar OTT offer (without the STB), called Yaveo last December, with a content line-up tailored to the Hispanic community in the US, and Dish following suite in January with their Sling TV package at $20.
Learning from OTT providers when combined with leveraging existing infrastructure will enable satellite providers to solidify their relationships with their customers and to reach out to new viewer populations. Consumers viewing habits are constantly evolving with access to a wide variety of platforms—satellite providers have a unique ability to provide a number of different solutions leveraging the content and infrastructure investments they've already made.
irdeto.com/
Editor's note:
There is an informative eBook available from Irdeto entitled "From Broadcast To OTT — How To Deal With The Most Common Pitfalls" available at this direct URL — forms.irdeto.com/ebook-top-3-potential-pitfalls-from-broadcast-to-OTT?src=irdetowebsite

With nearly 20 years of experience in the payTV space, Richard specializes in strategies and technology that shape the evolution of broadband and broadcast entertainment models. Richard started his payTV career at BSkyB in the mid 1990's, working at the UK's first interactive television venture, Open Interactive.
In 2001, he relocated to Sydney, Australia, to work for OpenTV in expanding its Asia Pacific customer base as Senior Director of Business Development. Following five successful years during which the Asia Pacific business increased significantly, Richard relocated to Denver, Colorado, in 2006 to take up the role of VP of Americas Sales.
In 2009, he joined Irdeto as VP of North American Sales for Conditional Access and, in 2012, his role was expanded to regional VP, which incorporates all solutions sales for the entire Americas region. Richard is originally from New Zealand and has a finance and management degree from Auckland's University of Technology.
---