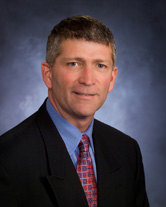 Errol Olivier is a leading executive with more than 25 years experience serving the oil & gas services and telecommunications industry. He brings his vast technical, operational and sales management expertise to his role as President and CEO at MTN where he is responsible for all daily operations further elevating the quality and breadth of services the company delivers to its customers. In addition, he is focused on defining and leading the long-term strategy and vision for MTN's suite of solutions and market expansion, as well as fostering relationships with existing MTN customers.
Prior to joining MTN, Mr. Olivier served as the President and Chief Executive Officer of Broadpoint, a private equity owned satellite and cellular communications company, serving the oil industry in the Gulf of Mexico. There he was responsible for leading the company through the final integration of four companies into one branded service organization until the company was sold to Cellular One in 2010.
In addition, Mr. Olivier was the President and COO for CapRock Communications where he led the administration of the company's global sales, marketing, engineering and operations for seven foreign countries as well as three operation centers in the United States. He is credited with pioneering the first multi-tenant satellite telecommunications strategy serving the oil & gas industry in the Gulf. During his seventeen-year tenure, he led CapRock through significant operational and financial growth and achieved industry recognitions for innovation and operational excellence.
SatMagazine (SM)
First of all, congratulations on your new position as MTN's President and CEO. In this role, what strategic initiatives are you looking to implement in 2012 to continue the company's growth?
Errol Olivier
Over the past 30 years, MTN has led in innovative satellite communications and delivered many "first to market" solutions for the maritime industry and federal government. Now, as part of the MTN team I plan to continue building on the company's successful foundation in the maritime industry and diversify our offerings to meet the evolving needs of our current and future customers in the maritime industry and other markets. MTN was built on a "customer intimacy" philosophy model and that will be our focus and core to how we continue to grow.
SM
MTN currently provides services to vessels in the cruise, yacht, commercial and government industries. What are your plans to increase the company's presence across these industries during 2012?
Errol Olivier
While we have strong roots in the maritime industry, MTN is not exclusively a maritime company. Our success began in the cruise industry and, while we continue to provide bandwidth and innovative connectivity and communication solutions to cruise ships around the world, we have expanded our reach with these solutions to a variety of new industries and regions around the world on land, in the air and at sea.
SM
What changes are you seeing in the very small aperture terminal (VSAT) services market? How is MTN adjusting to these changes?

Errol Olivier
What we are seeing the most is demand. Demand on more bandwidth, demand on the solutions that leverage the bandwidth, and demand on where this bandwidth is being leveraged. People demand to be connected whether for corporate communications or to satisfy the need of their customers. No matter the audience, a reliable connection, anywhere, anytime, with a "land based" experience is becoming a priority to many.
I see this as a great opportunity for companies like MTN, but also believe we will need to shift the way we purchase and deliver managed services. Years ago we, as an industry, were speaking about 128kbps, then 512, and now we talk in megabytes. But here at MTN we are talking gigabytes and possibly terabytes in the not-so-far future. A hard pill to swallow right now, I know, but this day is coming and we aren't going to follow, we are going to lead.
SM
Both C- and Ku-Band are the primary frequencies used for maritime satellite communications—a great deal has been said lately about Ka-Band, as well. How do you think Ka-Band will impact the industry in the near future?
Errol Olivier
At the moment, there is a lot of talk around Ka-Band and people are debating which frequencies should be used. While there will definitely be a market for Ka-Band, it may not be ideal as the primary frequency for satellite communications in certain mission critical environments. The C-Band and Ku-Band offerings will continue to be a viable option for many years to come and may be used in conjunction with Ka-band in hybrid solutions. Ka-band will also bring relief to the congestion we experience with the exponential demand for bandwidth allowing us to move some non-critical traffic on to a more consumer grade service of Ka-band while preserving C-band and Ku-band satellites. This is for the customers who can't afford to put the welfare of their employees and customers and the mission critical nature of their operations at risk. A hybrid solution with Ka-band will be good for backup and overload relief.
SM
What separates MTN's product and services from other firms in the same market segments?

Errol Olivier
Our team takes a lot of pride in delivering the best solutions and service to our customers, and our mission is to deliver cost-effective solutions that exceed our customers' expectations and help them maximize their connectivity investment. We're involved in every aspect of our customers' connections—we sell them their bandwidth, install the equipment and manage the connection. Even if they work with a partner, they've been trained by our team.
On another note, we are not just a bandwidth company; we are a telecommunications solution provider. We take what is coming through the pipe and deliver a variety of "sticky" and revenue-generating solutions for our customers and partners. MTN is not just a business-to-business solution provider but we work alongside our customers to focus on their customers which, more often than not, is a business-to-consumer model. Simply put, we deliver quality and drive our business forward based on a customer intimacy philosophy.
SM
Will we see MTN moving additional resources and products into the government/military arena?
Errol Olivier
Our MTN Government Services (MTNGS) division is growing rapidly and is a high priority for us moving further into 2012. We are continuously looking to diversify our offerings and provide "best-in-class" solutions for this segment.
To address the unique needs of this market we have secured various certifications and compliancy such as the ISO 9001 Certification and IA MAC Compliancy. In addition we have gone to great lengths to recruit and hire some of the best professionals within the industry with the expertise and security clearance that allows us to grow.
SM
What led you to a career in the satellite industry? And why did you select MTN as the company where you wished to develop your career?
Errol Olivier
I began my career in telecommunications with Shell Oil Company when all services in the Gulf of Mexico were provided by analog microwave and two-way radio systems. These were very cumbersome networks with so many inherent problems with voice quality, interference, path fades during the foggy seasons and, more than anything, a nightmare of logistical challenges every time the drilling rigs moved to new locations. I had a vision to overcome the logistical hurdles by putting satellite systems on the rigs that could be easily realigned when the rig was repositioned at the new site. During my 20 years serving the oil and gas industry, I frequently ran into MTN and I was always impressed with how strong the company focused on satisfying the customer. MTN had the same customer service philosophy I had and, because of that, I always wanted to do something between our companies. But while those paths never aligned, I was given the opportunity to join the company and couldn't pass it up. Now I have the opportunity to be a part of the passionate team here at MTN.
SM
A current dilemma facing the satellite industry is acquiring the trained personnel necessary for various important projects. How important is a STEM curriculum for today's high school and college students? How can companies support such educational incentives?
Errol Olivier
The future is in the hands of the young students of today and a strong education is the key to preparing these students to take on this responsibility. Not a day goes by where I don't apply some principal of science, technology, engineering or math in my planning, strategy and general operations of the business. Being a father of two daughters in college, I can clearly see how the Advanced Placement (AP) classes during their high school years helped prepare them for their specialized studies. The satellite industry is full of intriguing technology and exciting career opportunities. Companies like MTN can simply send representatives to the local schools supporting STEM to give these students an idea of the technology and opportunities that lie ahead of them. Students are easily influenced during this stage of their lives and together we can promote an industry that needs the best of the best and surely we will find a following of these high caliber students.
SM
Looking back over all of your work with the various companies over the years, what projects bring a smile of satisfaction to you, and why?
Errol Olivier
I've smiled a lot with satisfaction over my career and a number to things come to mind. Being in the customer service business there is nothing more satisfying than a really happy customer. I will never forget the day one of our customers called me and said, "Errol, I really want to thank you for the quality of service you and your team has provided us in the past few months since you have taken over our account. I received a standing ovation when I walked into a meeting with my fleet managers for the improvements in our vessel communications. And at the recent holiday party I actually had a spouse come by and thank me for bringing communications to the boat so that she could talk to her husband during his 30 day shift." Now that sort of call surely puts a smile on my face. I've been here at MTN only nine months and I have witnessed, on numerous occasions, customer testimonies about how impressed they were with the responsiveness of our staff and the quality of our service. So I have plenty of times to smile.