2023 promises to be a pivotal year for European satellite operators. Predictions can be a dangerous pastime and the satellite industry is no exception in that forecasts can go terribly wrong. However, we are fairly confident that our three key predictions are reliable. We examine each of the three in detail in a moment, but in summary they are:
1. Viasat's purchase of London-based Inmarsat
2. Eutelsat's merger with OneWeb
3. SES and its introduction of their mPOWER fleet
---

---
Viasat's Acquisition Of Inmarsat
At the top of this list is the upcoming acquisition by California-based Viasat of Inmarsat. The purchase, valued at an overall $7.3 billion, was announced in November of 2021. The deal has lately been somewhat bogged down in gaining regulatory approvals — the initial expectation was to have this acquisition close during the second-half of 2022.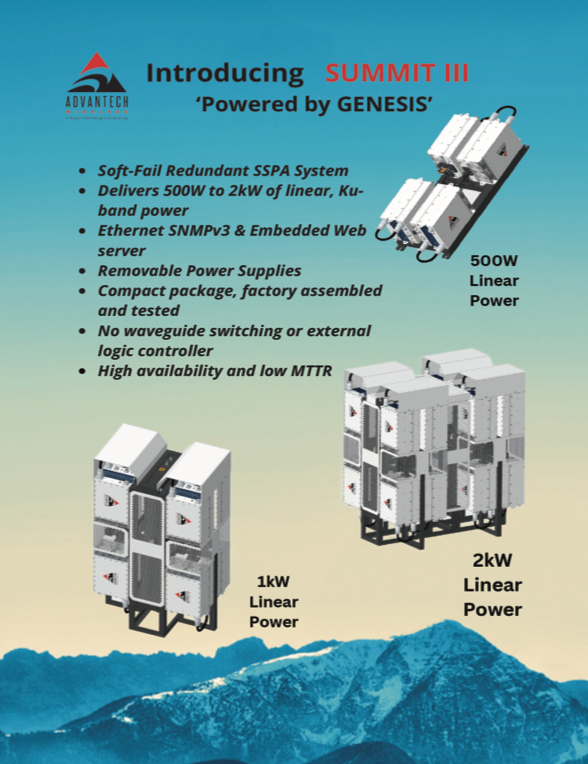 The core agreement is intended to create an operation that builds on Viasat's already successful global coverage of high-power, and highly secure, communication. Inmarsat will add its portfolio of satellites and frequencies as well as its planned communications network of the future in the shape of Orchestra, the firm's L-band LEO fleet which will link their GEO-fleet with terrestrial 5G as well as Inmarsat's Global Xpress service.
As we enter 2023, Viasat is patiently waiting for the UK government to wrap its Competition & Markets Authority (CMA) phase 2 examination — in particular, as to how a combined Viasat+Inmarsat will lower costs and increase availability of In-Flight Connectivity (IFC). Viasat, in October of 2022, reminded the CMA that Panasonic and Intelsat control more than 75 percent of the IFC, long-haul, airline market.
Viasat also has another key series of hugely important events happening this year in the shape of their ViaSat-3 series of satellites. The first (covering the Americas) of this trio of launches will happen shortly — likely in January — on a SpaceX Falcon Heavy rocket. Viasat's next two craft that cover APAC and EMEA will follow later this year.
There's another useful addition to Viasat's service offering — a partnership with Microsoft's Airband initiative which plans to expand internet access across the globe. partnership with Microsoft's Ai internet access across the globe.

Mark Dankberg
Time will tell how well these expectations perform, but there's little doubt that, by the end of 2023, the Viasat+Inmarsat+ViaSat-3 — and even the Microsoft relationship — will result in a different business for Viasat chairman Mark Dankberg and his team.
Eutelsat's Merger With OneWeb
Eutelsat did not have the best of press during the tail end of 2022. The company was hammered by critics who wanted Eutelsat to suspend broadcasts of channels to Russia (and Iran). The blows came thick and fast and ended up with the French media regulator Arcom ordering Eutelsat to switch off three Russian TV channels. However, the influential and highly critical lobby group — the Denis Diderot Committee —stated that the move was far from sufficient in its scope.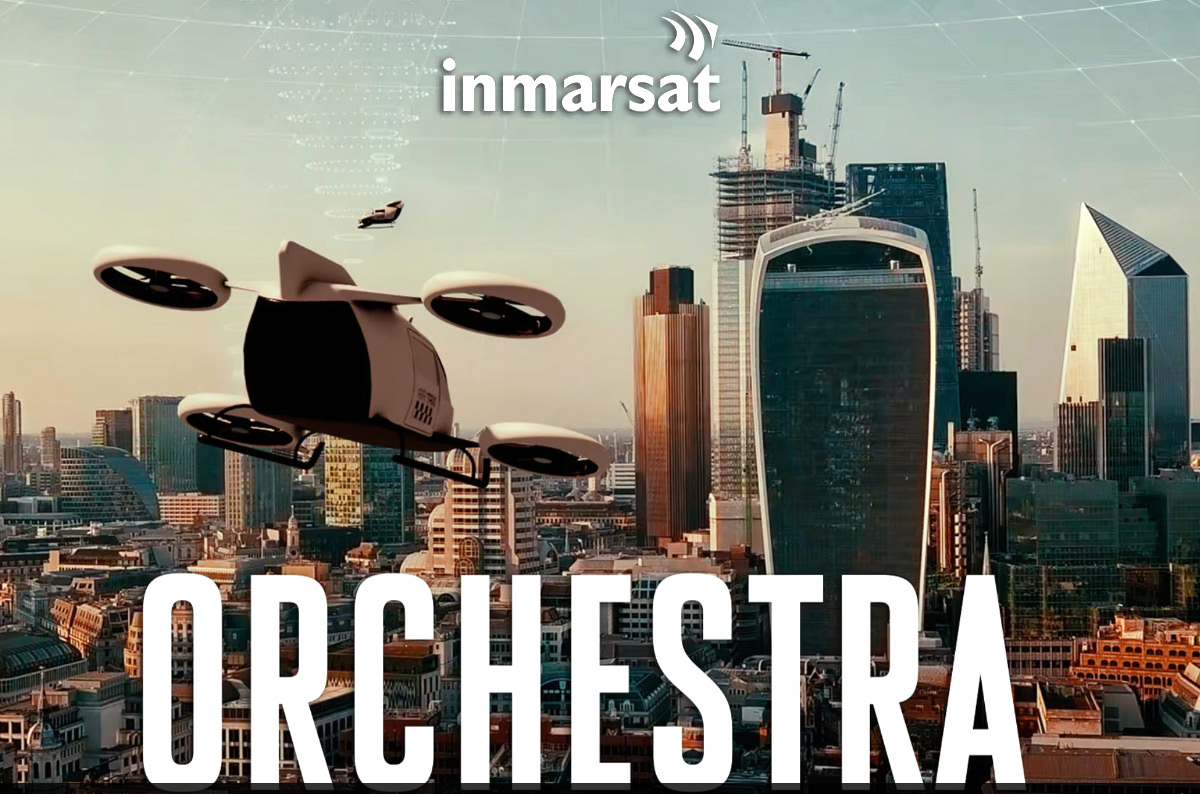 The Committee, a network of academics and media professionals, was responding to Arcom's decision giving Eutelsat a formal instruction to stop broadcasting the three main Russian channels — Rossiya 1, Pervyi Kanal and NTV. Eutelsat broadcasts the payTV bouquets Trikolor and NTVplus and some 330 channels to Russia and the signals also cover the occupied territories of Ukraine and the nearby Baltic States.
The decision followed the referral to Arcom by Reporters Without Borders (RSF), on the basis of a report drawn up by the Denis Diderot Committee. A decision by France's powerful Council of State signaled to Arcom that it had overall jurisdiction over this report, which Arcom had denied for several months.
The Diderot Committee notes that, while this is a first victory, there is still a lot to be done. The Committee also stated that other channels broadcast by Eutelsat include two Russian Army channels, two Orthodox Church channels (which supports the aggression and accuses the Ukrainian LGBT community of being responsible for the war), and the Grozny TV channel, under the grip of Ramzan Kadyrov. Eutelsat also broadcasts RT Arabic (the former Russia Today) on three satellites to Europe, North Africa and the Middle East.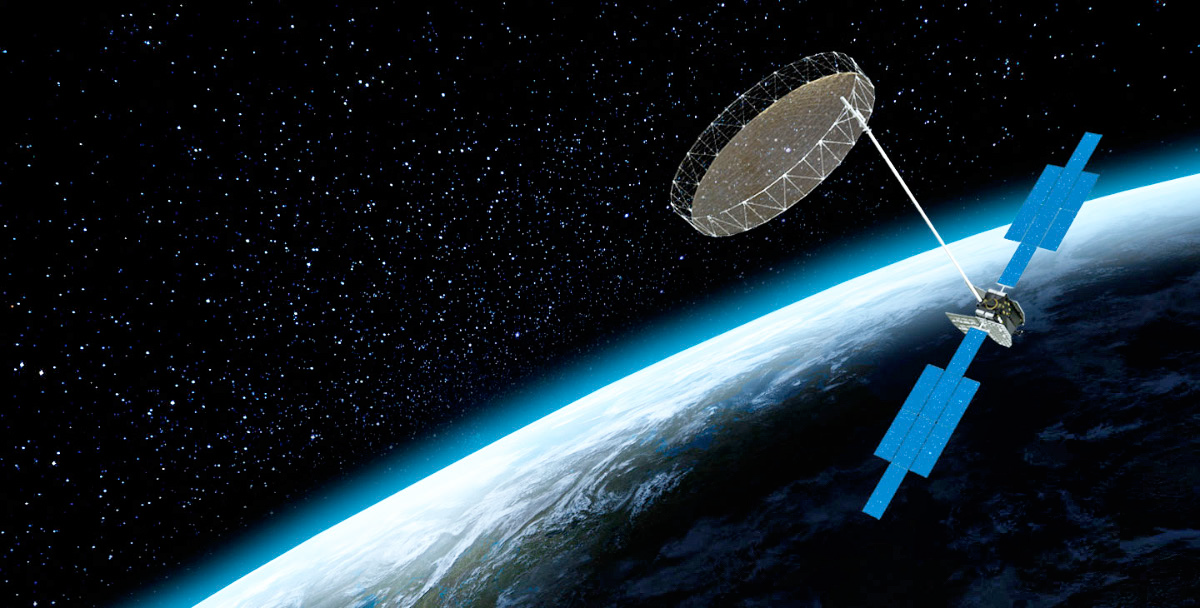 Artistic rendition of the Viasat-3 satellite on-orbit.
These events have little to do with Eutelsat's key move to merge with OneWeb. Announced in July of 2022, the $3.4 billion deal is an all-share transaction, with Eutelsat suspending its dividend for the next three trading years to help fund the agreement.
OneWeb is an embryonic LEO operator and is back on track with its launch schedule, having seen 40 of its satellites launched in December of 2022 and another two batches scheduled for launch during Q1/2023. A batch of 36 of their satellites were — in effect — confiscated by the Russians as a consequence of the Ukraine actions and are sitting at the Baikonur cosmodrome.
As at January 2023, OneWeb had 502, first-generation satellites on-orbit (at 1200 kms, and some 80% of the initial planned fleet). OneWeb will shortly expand its existing debut service to include the U.S., southern Europe, North Africa, India, the Mid-East, Japan, southern Australia, South Africa and parts of South America.

The appeal of OneWeb to Eutelsat is the LEO operator's total lack of debt, as a consequence of its bankruptcy in 2020 and, in that process, wiping out some $3 billion from investors that included SoftBank, Qualcomm and Virgin. OneWeb has held onto SoftBank and attracted fresh — post- bankruptcy — cash from SoftBank, India's Bharti, the UK government and Eutelsat.
However, the planned merger of OneWeb with Eutelsat is also creating headaches for the government. While the trading prospects are undoubtedly good (forecasts of $1.95 billion in combined annual revenues by 2027), the pair have to navigate more than a few challenges, not the least of which is the position of the French state in its investment holdings in Eutelsat and the similar position of the UK government in OneWeb (which has a specified 'golden share' in OneWeb).
When the merger wraps, Eutelsat will own 100% of OneWeb, but it needs the revenue recovery that the joint effort promises. Unfortunately, Eutelsat's market capitalization has fallen by almost two-thirds over the past five years. Shareholders have suffered as a consequence and it is no surprise that the firm's major shareholders have supported the proposal as representing a hoped-for recovery. Those existing Eutelsat shareholders will receive 50% of the enlarged share capital.
However, Europe — in the form of the European Commission — wants their own LEO constellation and there are significant questions as to whether the EC will permit Eutelsat to bid for part of that action.
There are two major problems: first is that, currently, there's a potential UK "veto" over OneWeb activity. It is far from clear as to whether that veto can be neutralized. The second relates to minority shareholdings in Eutelsat. There's a Chinese stakeholding (6%) in Eutelsat that is causing worries as well as the aforementioned, Russian trading links with Eutelsat — these are both are extremely real headaches.
Christophe Grudler, the member of the European Parliament in charge of the EU's LEO satellite project, announced that "a rapprochement of OneWeb with the European constellation seems impossible." He claimed that "the EU cannot accept a [non-EU member] UK veto on a secure connectivity infrastructure." He argued that "the European Union needs to have full control over its satellites without a risk of hindrance by an outside actor." He added, "Europe will not compromise on this point."
Grudler's comments are echoed by Iain Duncan Smith, a former leader of the Conservative party and who continues to remain a highly vocal member of parliament. He believes the UK government will have to stop OneWeb's sale for national security reasons. He said, "China is a direct threat now to the UK and its interests. We simply cannot allow it to have access either to our technology or to gain financial advantage as a result of a British technology company. I am sure now, armed with this information, the Government will block this sale."
As of this writing, there has been no announced changes, although final modifications to the agreement between the principal shareholders are still possible. But, as we said in the opening paragraph, predictions are a dangerous pastime!
---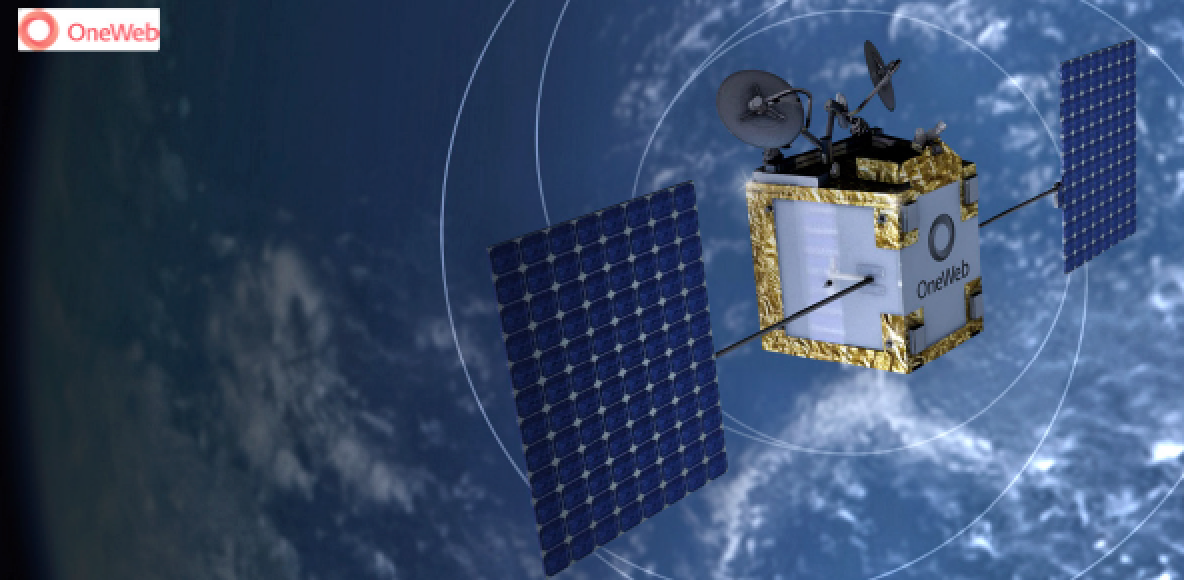 ---
SES + The Debut Of The mPOWER fleet
The third prediction concerns the extremely well-established SES, and the expansion of its existing O3b MEO constellation. 2023 will see SES launch — and bring into service — a new fleet of 11 mPOWER MEO spacecraft. The first pair were orbited in December of 2022 and two more pairs will launch during early 2023. The final trio will launch during winter 2023-2024, but SES will commence global services by Q3/2023.
The difference with mPOWER over the original O3b fleet is a quantum-leap in capacity and output. Each new craft has 5,000 fully reconfigurable beams, while the existing O3b satellites have ten reconfigurable beams. These new beams can each scale capacity from 10 Mb/s to 10 Gb/s through a single link to a single location. Boeing and SES also designed the constellation as a logical extension of cloud services, and SES has extensive partnerships in place with Microsoft.
Key to any launch is the return on investment and SES states it has a near, $1 billion backlog of business ready to be used (and helped by SES- 17, which launched in 2021). mPOWER's target clients are governments, airlines and the cruise industry. SES is targeting the U.S. and other governments around the world who seek secure communications.
There's another key event scheduled for the end of 2023 in the shape of the Federal Communications Commission (FCC)'s compensation payment for SES's cleared C-band frequencies. The FCC will pay around $3 billion to SES at the close of this year.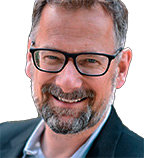 Steve Collar
This allows some considerable flexibility for SES. Some of the cash has already been promised to shareholders, but inevitably there will be cash left over — and the prospects for some Merger & Acquisition activity. SES Chief Executive Officer, Steve Collar, insists that any such investments will have a focus as well as relevance.
There are our predictions: Viasat will absorb Inmarsat, and launch its ViaSat-3 fleet. Eutelsat will merge with OneWeb but it might have to be flexible with the final terms, and SES will start its mPOWER system and perhaps spend some cash on relevant investment activity.
We promise to review these forecasts as the year unfolds.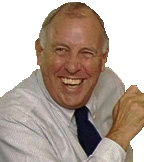 Chris Forrester
Author Chris Forrester is a well-known broadcasting journalist, industry consultant and Senior Columnist for SatNews Publishers. He reports on all aspects of broadcasting with special emphasis on content, the business of television and emerging applications. He founded Rapid TV News and has edited Interspace and its successor Inside Satellite TV since 1996. He also files for Advanced-Television.com. In November of 1998, Chris was appointed an Associate (professor) of the prestigious Adham Center for Television Journalism, part of the American University in Cairo (AUC), in recognition of his extensive coverage of the Arab media market.
---