Airbus + ESA Associate for ARTES On Orbit Demonstrator
Airbus Defence and Space has signed a contract with the European Space Agency (ESA) for an on orbit demonstrator within the frame of ESA's Advanced Research in Telecommunications Systems (ARTES) Pioneer program.
The on orbit project (known as IODA – In Orbit Demonstrator by Airbus) will develop the key elements, including infrastructure (spacecraft, payload and ground segment), launch a first satellite and validate the entire system in a multi-mission scenario.
The final objective for the IODA is to offer a one-stop-shop service for In Orbit validation and/or Proof of Concept (whether technology or service based), in a real operational environment leading to a greatly improved prospect of market take-up.
ESA's Telecommunications program seeks to enhance the competitiveness of European industry by promoting the use of satellites in such functions as broadcasting, multimedia and mobile communications, data relay, search and rescue and aviation services.
ESA Telecommunications supports general telecom R&D through various program lines of its long-running ARTES (Advanced Research in Telecommunications Systems) initiative.
ESA's Pioneer Partner program aims to facilitate the emergence of Space Mission Providers (SMP) who can provide timely, cost-effective opportunities for public and private customers to access space.
Arnaud de Rosnay, the Head of Telecom Satellites in Airbus said that this partnership with ESA should greatly facilitate future on orbit validation of new concepts, systems and technology relying, on the proven technology that will be OneWeb. It be available to all European spacecraft manufacturers as well as be a resource for new space downstream entrepreneurs to prove and de-risk their new technologies and mission concepts on orbit.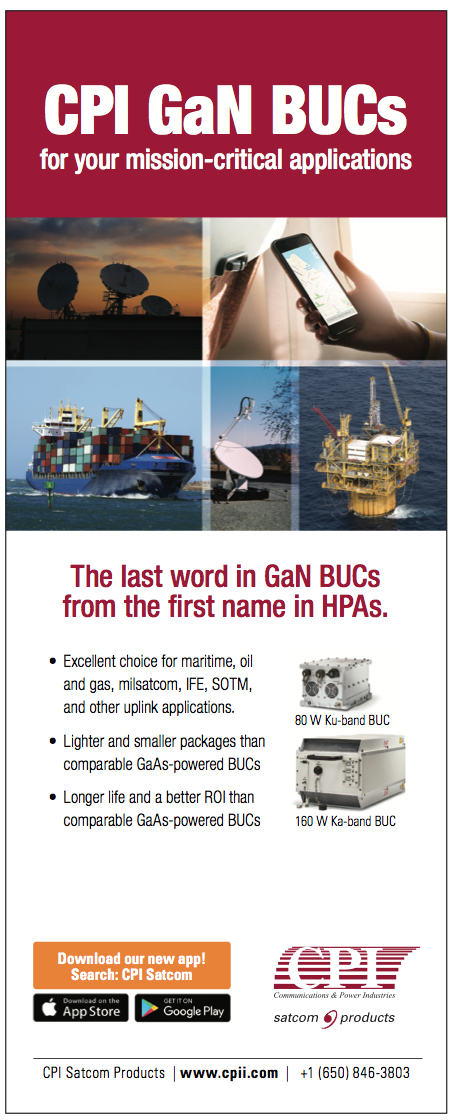 He added that Airbus' aim is to greatly enhance mission validation for existing and new entrants in the space sector offering advice and expertise covering everything from payload architecture, to innovative and automated integration processes as well as ground segment support, operations and end-to-end system support.
Magali Vaissiere, ESA's Director of Telecommunications and Integrated Applications, added that commercial European entities will have the ability to offer fast and affordable access to space to public and private customers in the field of satellite telecommunications. This Pioneer program creates new opportunities for both established and new players in the fast-changing and competitive SATCOM market. The Airbus IODA project confirms the strong support of ESA's Member States and industry to this initiative.
---
Planet to Assist Human Rights Watch with Satellite Imagery and Data
A new partnership with the pioneering satellite-imaging and data company Planet will enable Human Rights Watch to increase substantially the organization's use of satellite imagery to document rights violations around the world.
Satellite imagery plays an increasingly important role in exposing abuses, especially in countries where access for human rights investigators is blocked or heavily restricted, such as Burma or Syria.
Planet is an integrated aerospace and data analytics company that operates history's largest fleet of Earth-imaging satellites, collecting a massive amount of information about the changing planet with a core mission of "using space to help life on Earth. Decision makers in business, government, and nonprofit organizations use Planet's data and machine learning-powered analytics to develop new technologies, drive revenue, power research, and solve some of the world's toughest challenges. In November, Planet met its goal of imaging the entire Earth's landmass every day.
In recent months, satellite images have played a key role in documenting widespread burning of ethnic Rohingya villages in Burma, attacks against schools in Syria, and air strikes in populated neighborhoods of Mosul, Iraq. Beyond its use in areas of armed conflict, Planet's data is uniquely suited for research on abuses related to land rights and the environment.
Kenneth Roth, executive director of Human Rights Watch, mentioned that Planet's generous arrangement with Human Rights Watch, with access to its vast collection of high-resolution satellite data, will help provide timely evidence of unfolding abuses in some of the world's most dangerous spots. This partnership will boost our ability to monitor complex events as they occur and help identify those responsible for atrocities.
Andrew Zolli, who leads the global impact initiatives at Planet, furthered Roth's comment by adding that Planet seeks to use their groundbreaking technology to promote human rights, protect the Earth, and diminish suffering. As one of the first satellite companies to originate entirely from the civilian sector, Planet is uniquely suited to support Human Rights Watch's mission of documenting rights abuses wherever and whenever they occur.
www.planet.com
www.hrw.org
---
Orbital Debris Removal Goal of SSTL and ASTROSCALE MOU
ASTROSCALE PTE. LTD. (ASTROSCALE) and Surrey Satellite Technology Ltd (SSTL, part of the Airbus Group) have signed a Memorandum of Understanding (MoU) to pursue joint opportunities in areas of innovative on orbit technologies and missions designed to safeguard the orbital environment for future generations.
ASTROSCALE and SSTL have agreed to long-term strategic cooperation that further positions the companies to compete globally in the growing smallsat and orbital debris removal markets. Together, the companies will seek to identify ambitious debris removal projects and joint offerings for competitive smallsat missions in Japan.
As a first step, ASTROSCALE has contracted SSTL to supply a "Target" satellite and avionics for the firm's inaugural End-of-Life Service by ASTROSCALE — demonstration (ELSA-d) mission, which will simulate capture of orbital debris and is designed to validate key technologies for end-of-life spacecraft retrieval and disposal services.
ASTROSCALE hopes to establish a long-term presence in the UK, starting with the establishment earlier this year of an office and mission control center in Harwell. This cooperation will lead to further investment in the UK, including potential establishment of a supply chain.
The ELSA-d mission will be comprised of a "Chaser" satellite and the Target satellite and will demonstrate key technologies necessary for orbital debris removal, such as rendezvous and docking and proximity operations. ASTROSCALE will design and manufacture the Chaser at their R&D office in Tokyo, using avionics from SSTL. The satellite will be equipped with optical sensing instruments and a redundant capture mechanism.
The smallsat remote sensing and orbital debris removal markets are predicted to grow significantly in the coming years. By agreeing to long-term strategic cooperation, ASTROSCALE and SSTL are now positioned to take advantage of these opportunities and positively impact future generations.
The Target and the Chaser will be attached for launch and de-orbit, but while on orbit, will be deployed in a series of three increasingly complex separation and capture maneuvers using rendezvous and docking algorithms. A docking plate with optical markers will be attached to the Target, allowing the Chaser to identify and estimate attitude during the docking.
Nobu Okada, Founder and CEO of ASTROSCALE, stated that SSTL is synonymous with reliable and cost-effective small satellites and we are thrilled that they will provide a key component to ELSA-d.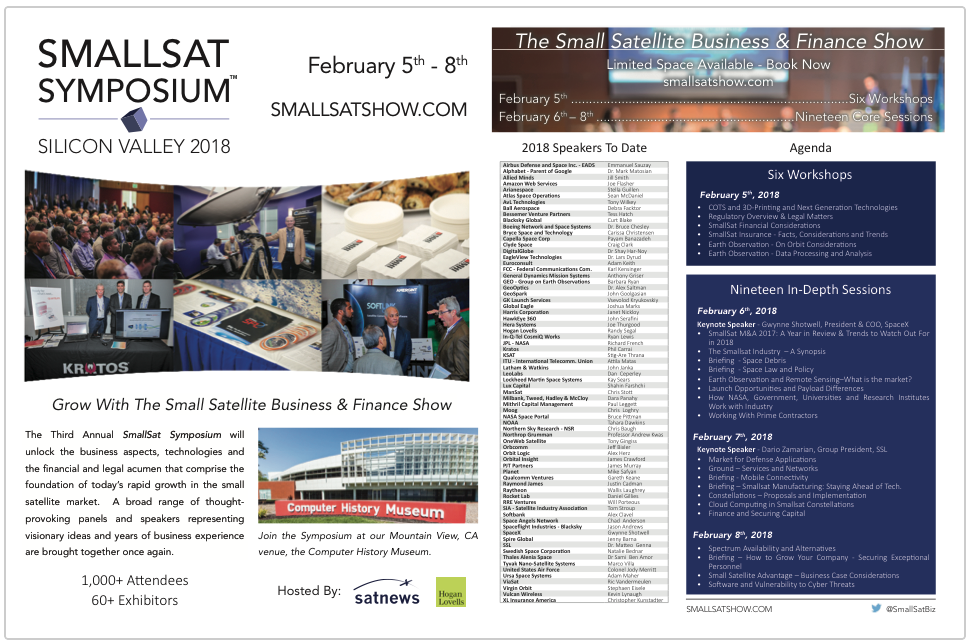 Sir Martin Sweeting, the Executive Chairman of SSTL, added that this practical solution to debris mitigation has the potential to provide a cost-effective approach for ensuring the long-term sustainability of the space environment for all.
SSTL's Target satellite incorporates S-band communications, GPS positioning, a 3-axis control system and laser retro-reflector. A variant of the SSTL-42 constellation platform family designed for operational missions in the 5 to 100 kg range, the satellite will also fly an HD camera and lighting to record the capture sequences during eclipse.
The SSTL-42 range is well suited to initial demonstration missions, with platforms and technology that can be subsequently scaled up, all the while retaining key technology and flight software developments and mass produced for more sophisticated missions and constellations.
SSTL has also supplied the platform for RemoveDEBRIS, a technology demonstration mission to test debris mitigation technologies that is due to launch from the ISS in 2018.
SSTL has, to date, launched 50 satellite missions and the ASTROSCALE smallsat will be the company's 67th mission under contract. Previous missions have included Beijing-1, the 5 satellite RapidEye constellation, Deimo-1, exactView-1, KazEOSAT-2, and the 3-satellite TripleSat constellation.
www.astroscale.com/
www.sstl.co.uk/
---
Thales Alenia Space and ESA Sign on to Develop the Space Rider
A successor to the IXV reentry demonstrator, Space Rider is Europe's next-generation reusable transportation system for LEO.
"For Europe, Space Rider represents a major step forward in our reentry vehicle road map," said Donato Amoroso, CEO of Thales Alenia Space Italy.
Thales Alenia Space (Thales 67 percent, Leonardo 33 percent), with ELV (European Launch Vehicle - 70 percent Avio SpA, 30 percent ASI) as co-contractor, has signed a contract with the ESA for the engineering and preliminary development of the automated reusable Space Rider transportation system, designed for deployment by the new Vega C light launcher into low Earth orbit (LEO). The goal of Space Rider is to provide Europe with an affordable, independent, reusable end-to-end integrated space transportation system for unmanned missions and for routine access and return from low orbit. It will be used to transport a variety of payloads into different LEO altitudes and inclinations.
Featuring a lifting body configuration, Space Rider is designed as a free-flying orbital platform, capable of remaining two months in orbit, safely reentering the atmosphere and landing. It can be recovered along with its payload, refurbished, and reused for up to six missions. It combines the characteristics of a space system designed for scientific experiments in LEO with those needed for guidance outside the atmosphere and through an automated landing, including microgravity experiments, on orbit validations, testing of science and exploration technologies, etc., plus payload recovery on the ground for examination and retesting.
It follows ESA's Intermediate eXperimental Vehicle (IXV) which on 11 February 2015 performed a flawless suborbital flight with atmospheric reentry and sea landing.
Thales Alenia Space is responsible for the development of the reentry module (RM), derived from the IXV. ELV is in charge of the development of the service module, derived from the Vega C upper stage AVUM (Attitude and Vernier Upper Module).
---
Iridium NEXT 10 Satellites Arrive at Vandenberg AFB for SpaceX Launch
Iridium Communications Inc. has announced that all 10 Iridium® NEXT satellites for the company's fourth launch are now being processed at SpaceX's west coast launch site at Vandenberg Air Force Base in California.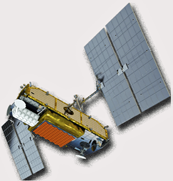 This launch will mark the midway point of Iridium's launch campaign with SpaceX and is the first of two Iridium NEXT launches using "flight-proven" SpaceX Falcon 9 rockets. Iridium-4 is currently scheduled for December 22, 2017, at 5:32 pm PST, with a backup date of December 23rd.
Noteworthy for the fourth launch, the same Falcon 9 rocket first stage that carried 10 Iridium NEXT satellites for the company's second launch in June of 2017 will also carry this payload of 10 satellites. This will make Iridium the first company in history to reuse the same rocket.
Upon arrival at the launch site, each Iridium NEXT satellite began a number of pre-launch processing steps, including mating to the dispenser, fueling and encapsulation within the fairing.
The satellites were shipped two at a time, in specially-designed motion and temperature-controlled containers designed to maintain optimal environmental conditions.
The operational Iridium constellation is comprised of 66 satellites divided into six polar orbiting planes with 11 satellites in each plane.
Destined for Iridium orbital plane two, nine of the 10 Iridium NEXT satellites deployed during this launch will immediately go into service following rigorous testing and validation.
The remaining satellite will undertake a nearly year-long journey to orbital plane one, where it will serve as a spare satellite. To date, three Iridium NEXT launches carrying 10 satellites each have been completed.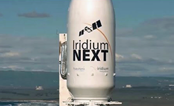 The fourth launch will bump the total number of new Iridium NEXT satellites in orbit to 40. Iridium has contracted with SpaceX to deliver 75 Iridium NEXT satellites to orbit, 66 operational and nine on orbit spares, through a series of eight launches.
Iridium NEXT is the company's $3 billion next-generation mobile, global satellite network scheduled for completion in 2018.
Iridium NEXT will replace the Company's existing global constellation in one of the largest technology upgrades ever completed in space.
This network represents the evolution of critical communications infrastructure to which governments and organizations worldwide rely upon to drive business, enable connectivity, empower disaster relief efforts and more.
Iridium NEXT will enable and introduce new services such as the Company's next-generation communications platform, Iridium CertusSM, and the AireonSM space-based ADS-B aircraft surveillance and flight tracking network.
Iridium CEO Matt Desch said that the company is approaching the halfway point on this journey, and with each launch, more momentum is gained. This launch will bring the firm to 40 Iridium NEXT satellites in space, which is more than half the number required for a full Iridium NEXT operational constellation.
He added that witnessing the increased speed, capacity and throughput of this network has been remarkable, as the company continues to replace original satellites with the new Iridium NEXT satellites.
www.iridiumnext.com
---
ORBCOMM Celebrates More Than Two Million Subscribers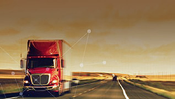 ORBCOMM Inc., a global provider of Machine-to-Machine (M2M) and Internet of Things (IoT) solutions, has surpassed two million subscriber communicators.
ORBCOMM's subscribers are in the industrial IoT market, spanning the transportation and distribution, heavy equipment, maritime, oil and gas and government sectors.
ORBCOMM offers a portfolio of IoT products and services leveraging 11 satellite and Tier One cellular wireless carriers.

"Reaching two million subscribers is a significant milestone for ORBCOMM, demonstrating our continued growth and market penetration in industrial IoT," said Marc Eisenberg, ORBCOMM's CEO.
He continued, "Our customers are some of the largest and most influential companies in the world, and we are committed to delivering best-in-class IoT solutions and advanced technology to help them stay connected to their assets and manage their business more efficiently."
www.orbcomm.com
---