The 'big four' satellite operators have all unveiled their 2018 results, with Telesat of Ottawa completing the quartet's numbers on March 1.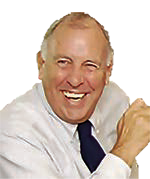 Telesat showed a three percent fall in overall revenue to C$903 million (about $662 million). However, their EBITDA margin improved y-o-y from 82 percent in 2017 to the slightly better 82.2 percent last year.
The Big Four
• Intelsat: Still losing money
• ES: Solid year for Networks
• Eutelsat: Challenges ahead
• Telesat: New company for LEOs
Consensus
• Q2 is make or break for the C-Band Alliance
Telesat, the world's fourth-largest operator, is moving some assets around in preparation for its planned multi-billion dollar constellation of LEO spacecraft. That planned LEO investment —estimated to be around $3 billion — sees Telesat preparing to hive off a new division, one that will be separate from the core company.
Telesat operates under a number of borrowing covenants — not in themselves unusual — and the new business will be free of those borrowing restrictions. Telesat is weighing two potential bidders to build its fleet of LEO craft: Airbus and Thales Alenia+Maxar Space Systems. These firms should be able to present their recommendations by the end of this year.
Intelsat's numbers for 2018 were also under pressure. On February 20, the company reported total revenue of $542.8 million and a net loss of $111.3 million for the three months ended December 31, 2018. For the year ended December 31, 2018, Intelsat reported total revenue of $2.161 billion and a net loss of $599.6 million.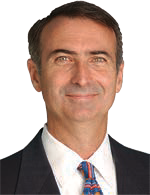 Those cold numbers reflect much of what the market was expecting. Stephen Spengler, the company's CEO, said that the operator's 2019 priorities were to focus on its high-throughput fleet of 'EPIC' satellites and to continue working diligently to clear — with SES — 200 MHz of "complex" spectrum over the USA for repurposing and sale for 5G. Revenues on Intelsat's new EPIC fleet were worth $1.4 billion, up 16 percent on a year ago.
Intelsat also told the market that its EBITDA margin would also slip from 76 percent last year (and 77 percent in 2017) to about 74 percent this year, as higher OPEX kicks in. Also something of a concern is about $150 million in annual revenues which come up for renewal this year and will likely see reductions in lease rates for customers.
On the investment front, Spengler confirmed that two 'rescue tugs' are now in the final stages of manufacture. MEV-1 will launch this summer and go to 29.5 degrees West and attach itself to the I-901satellite, which is low on fuel. The second rescue tug will launch next year.
Equity analysts at investment bank Exane/BNPP agreed that the results were disappointing. "Q4/18 revenues of $543 million declined by four percent y-o-y driven by lower renewals and lower pricing in Government, Media and Networks. This was broadly in line with consensus expectations. Pricing pressure in Government and Networks for wide beam capacity is presented as the main driver of the revenue pressure. Lower volume consumption in the US and Latin America is given as the main driver of the decline in Media. Intelsat's contracted backlog (adjusted for ASC 606 accounting changes) fell from $7.3 billion at the end of September 2018 to $7.1 billion at the end of December." (and $7.8 billion a year ago).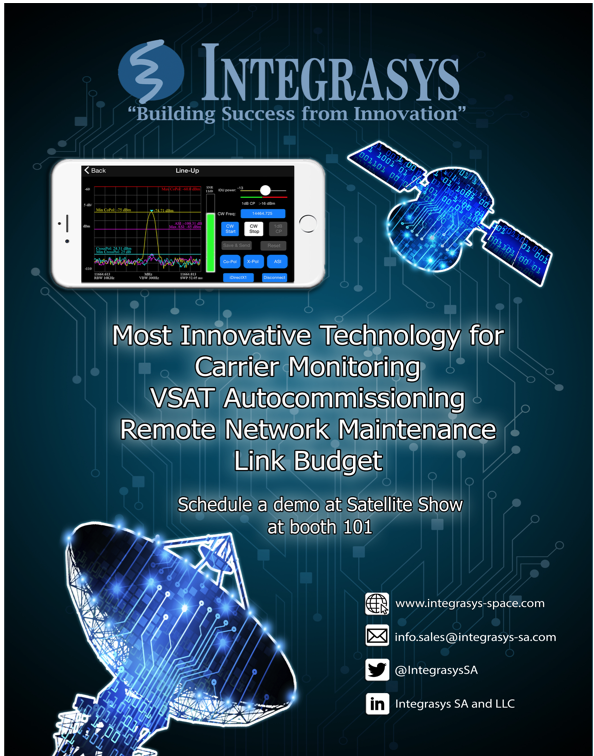 In terms of a 2019 outlook, Intelsat is guiding for revenues and EBITDA that are respectively three and five percent below current consensus forecasts. This reflects a guided decline of -3 percent to -6 percent in Media, -3 percent to -6 percent in Networks and -1 to +2 percent revenue growth in Government. Increased direct costs and lower revenues explain the comparatively disappointing EBITDA outlook.
Exane's analyst Sami Kassab (analyst at Exane/BNPP) stated that Intelsat's numbers bring home the intense pricing pressure that the industry is suffering from, especially for wide beam capacity. While the read across is negative for European satellite operators, each player has its own specificities that drive differences in operating trends.
Intelsat has historically been more exposed to trunking and cable distribution, structurally more challenged segments. Volume reductions in video capacity consumption is partly reflective of its U.S. cable distribution focus.
Eutelsat volume consumption is growing as per management statement and our own independent tracking.
SES Networks has been a growth driver throughout 2018 as it has gained share thanks to lower priced higher capacity services."
C-Band restructuring: "Encouraging Feedback"
The second quarter of this year should see the Federal Communications Commission (FCC) make its ruling on whether the C-Band Alliance (CBA) of Intelsat and SES (with Eutelsat and Telesat) can restructure — and sell — 180 MHz of spectrum over the U.S. for 5G take-up.
Much of the February 20 analyst call with senior staffers from Intelsat was focused on the prospects for a positive C-band outcome. It emerged that the CBA has sent around 400 letters to parties potentially interested in buying its spectrum. Intelsat's management claims there has been good market interest in the spectrum. The CBA is having ongoing discussions with several of these parties to better understand their needs (band plans, geographic coverage, etc).
Spengler told analysts that the C-band restructuring was #5 on his list of priorities. "Clearing C-Band spectrum is a complex endeavour. This complexity is what gives us confidence in the strength of our proposal. The CBA proposal is the only one before the FCC that includes an interference mitigation plan. This key element of our proposal is supported by detailed cross-sector technical analysis, demonstrating the feasibility of 5G satellite services coexistence.
"Our proposal is the only one that commits to launching satellites to replace capacity lost to clearing, ensuring all incumbent services can continue uninterrupted. Lastly, our proposal is the only one, featuring a commitment to clear spectrum within 18 to 36 months following an order, essential if the US is to win the race for 5G.
"We're seeing market interests, and we're seeing very clear market requirements from big and small players and we're ready as I said earlier, we're ready to proceed once the FCC makes a decision and issue an order.
"We've been engaged with equipment manufacturers for months now with the CBA. And so, we've had a lot of work going on with Nokia and Ericsson specifically they've been engaging in testing with us and verifying our technical approach to manage the guard band and the interference that could potentially be present. And so, that work has been very active and ongoing."
There was also encouraging optimism that, should the FCC give approval for the scheme and issues an order to 'make it so,' then only a U.S. court injunction against the FCC could stop the process.
In Sami Kassab's view, "Intelsat indicated that its C-band grooming plans were based on a combination of modulation and compression techniques. In other words, the current plans are not based on state-of-the-art modulation and compression techniques. In our view, this suggests that more spectrum could be freed in the medium to long term as broadcasters embrace DVBS2 and HEVC. Overall, we take this call as supportive of our positive view on the C-band monetization opportunity."
SES: Helped by 'Networks'
SES was suffering similar challenges at its key 'Video' division which, from Day One (when it was better known as 'Astra'), was the company's extraordinarily lucrative 'cash cow'.
However, after three years of top line declines in some of their key divisions, CEO Steve Collar reported a return to group organic revenue growth of 1.9 percent. Importantly, SES said that it believed it is making "considerable progress" with its C-band initiative for the realignment of some 200 MHz of satellite spectrum over the U.S. and expects a decision in Q2. Helping confidence were comments made on February 26 by FCC Commissioner O'Rielly saying that it was "near certain" that the C-band would be re-allocated.
Collar told analysts that SES was very much ready to start moving as soon as the FCC ruled (presumably in favor of the C-Band Alliance's scheme). Analysts report that C-band proceeds are likely to be used to deliver and to accelerate the growth in SES Networks, and management does not expect to free up more spectrum than the 180 and 20 MHz currently communicated.
Revenues for 2018 were one percent ahead of expectations (at €2.010 billion) with its all-important Video division turning in revenues of €1.306 billion, while the growing Networks division was a highly useful four percent ahead (at €696 million).
SES says it has been a "breakout year" for SES Networks which delivered double-digit underlying growth and growth in all three market segments.
Collar said, "2018 was a good year for SES. We have delivered top-line growth, exceeding the top end of our revenue outlook on the back of an exceptionally strong year for SES Networks. We are transforming our business internally and externally, retooling the organisation in response to the strong demand for end-to-end services, managing operational costs while expanding competencies and capabilities to drive growth. The strong focus on cash flow and cost control that started in 2018 will continue and accelerate in 2019.
"SES Video, representing two-thirds of our group revenue, also delivered on its 2018 revenue outlook and scored important wins despite challenging market conditions," added Collar. "We signed new customers and platforms while securing important renewals in our core neighborhoods, including with Viacom, M7, QVC and Channel 4 in Europe as well as Comcast in North America.
"Given our 30+ year experience as one of the first providers of DTH services, I am delighted that we signed multi-year agreements to launch and expand new DTH platforms in the Caribbean with Kiwisat and in Eastern Europe with Telekom Srbija. In MX1, our video services business, new deals were secured with Agence France-Press, Discovery and Cell-C, while our HD+ service in Germany expanded with the addition of an Ultra High Definition channel from RTL. We continue to carry more HD and UHD channels across our network than any other satellite service provider."
According to analysts from Exane/BNPP, the 2019 outlook is three percent below consensus in terms of midpoint revenues. Management has trimmed its Video outlook but reaffirmed its double-digit guidance for Networks. "We note that Management is guiding for broadly flat top-line growth for 2019 and a return to growth 2020."
Eutelsat's Mixed Bag
Eutelsat's half-year results (February 15) generated a mixed bag of comments. Equity analysts such as Patrick Wellington from Morgan Stanley said the 'downside' risk were still much in evidence, and argued that there were "No significant signs of Video demand growth have been observed by the industry players, and overcapacity — primarily in Data applications—– continues to weigh on pricing."
The core financials showed that overall first half revenues were down 4.4 percent (€658 million versus €688 million last year) and drilling down into the various divisions showed that Video was down two percent (and is now just 66 percent of Eutelsat's capacity), Fixed Data fell 11.9 percent, with Fixed Broadband down 5.8 percent. The only positive departments were Government Services, up 1.7 percent and Mobile Connectivity up 6.7 percent.
But Wellington was also prepared to be positive and said, "The growth in video could accelerate as customers upgrade to HD channels and UHD takes off." He also incorporated a valuation for Eutelsat's approximate five percent share of the U.S. C-band market — and assuming the C-Band Alliance's scheme bears fruit — that five percent could be worth €298 million (€1.30 per share) if the 'market-based approach' for the sale of capacity hits $0.30 per MHz pop.
Wellington referenced management's own estimates and guidance, saying that Eutelsat expects organic revenue growth to be stable for the year after -2 percent fall in H1. It specifies that the recently signed deal in Ethiopia is worth an extra €2 to €3 million pa, Afghanistan is worth c€2 million incremental pa and that there has been higher pricing on the recent BeIN contract at 8W.
"The run down on Hotbird capacity discounts post the Hotbird purge means that Hotbird pricing should begin to firm up. Eutelsat observes that its Sky Italia deal still has some time to run and that there will be no effect from renegotiation (up or down) until fiscal 2021," said Wellington.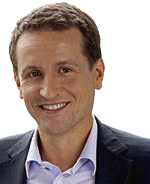 "In terms of revenue performance for HOTBIRD as a whole, we don't really communicate on that normally. But I could say that for the — during the first half, our revenues on the HOTBIRD were well-oriented and exactly in line with our expectation and very, very, very solid. We have adopted a new rate card based on a per-megabits basis instead of a per-mega or per-transponder approach. And the impact of all that has been positive," said company CEO Rodolphe Belmer.
He also stated that — at least for now — the j-v with ViaSat over the ownership of the Ka-SAT satellite "remains in force" and he said he saw no reason why Viasat would sour on the arrangement, at least until the Viasat-3 satellite over Europe is ready for service.
Belmer added that while Viasat would not be part of Eutelsat's broadband Preferred Partnership Program, a separate Eutelsat-Viasat agreement preserves Viasat's interests. Belmer said having Viasat as a customer for Ka-SAT is in both companies' interests.
"We believe we are the [broadband] kingmakers in Europe, the only company with a substantial program to launch capacity to sustain growth: First Ka-Sat, then HTS capacity of Konnect Africa — part of which is reserved for Europe — and then, in three years, Konnect VHTS for Europe," Belmer said.
Eutelsat is now using the Al Yah 3 satellite to debut what will be its full Konnect Africa service. As is the case with Viasat in Europe, Belmer said he saw no reason to worry that the new broadband deployment partnership in Africa between Yahsat and Hughes Network Systems as a competitive threat.
"Our business potential will not be affected by the competitive landscape in Africa. The demand in that market is very large. We have the best satellite with Konnect Africa, the cheapest and the most abundant [bandwidth], so if a competition materializes, we will lead the pack," Belmer said.
Eutelsat's channel count is at 7,067 (up 3.8 percent y-o-y). "HD penetration continued to increase, standing at 1,500 channels, up 17.6 percent, with a penetration rate of 21.2 percent compared to 18.7 percent a year earlier," said Deputy CEO Michel Azibert. Overall fill rate is 68.3 percent (67 percent last year). Backlog was relatively stable at €4.6bn (€4.7bn).
Giles Thorne, equity analyst at Jefferies, summed up Eutelsat's position as, "Like Sisyphus with his rock, Eutelsat's equity again rose (going) into the results and has then been hit on the print as one of the standard two things happened: Video teases those in the secular decline camp (not something really very evident today) or something "execution-like" in nature bobs up (today, logistical issues in Fixed Broadband in Africa)."
Thorne echoes Eutelsat's management comments that all guidance for the rest of this year (to June 30) is reiterated. Thorne explained, "In the past 6 quarters, Video has outperformed 3 times and underperformed three times — it never quite does what either camp of the secular debate want it to do. In that context, we note another ambiguous performance at Hotbird: on the negative side, a big drop in channels (-20 from -4 / -14 in 1Q19 / 2Q18) driven by an anticipated simulcast switch-off (and surely more will follow); on the positive side, four percent y-o-y Mb/s volume growth as the HD migration Eutelsat has been pushing for 2-3 years ramps (HD penetration of 35 percent still lags MPEG-4 penetration of 60 percent). Management again expressed the conviction view that Hotbird revenue is stable and performing to their expectations with the volume growth offsetting the HD price promotions to deliver "broadly stable Hotbird revenue. Critically, those customers coming out of the FY16/17 promotions are now on the "rate card" front-book prices."
The various analysts, having examined the numbers, took some relief in the mid-term prospects. For example, Sami Kassab at Exane/BNPP, said, "Management has confirmed all elements of its FY19 and longer-term outlook and continues to guide for 'broadly stable revenues' in line with consensus forecasts. It also pointed to the positive effect of regulation on its tax rate but did not quantify the impact at this stage. We find it hard to call the direction of the stock as headline numbers are slightly below but management has reaffirmed with some credibility (i.e., contract gains) its outlook."
Laurie Davison, at Deutsche Bank was blunt and said, "Another miss on Video. While contracts were announced with the Ethiopian Broadcasting Corporation and Afghanistan Broadcasting System, these are in low pricing regions and the implication is still that the core W. European and LatAM revenues are under pressure. The disclosure of HOTBIRD channels down 2.5 percent y-o-y (1002 to 978) further reinforces these concerns."
Davison also pointed out that Eutelsat had already trimmed their guidance for this current year. "At 1Q, it moved its revenue target from 'slight growth' to 'broadly stable for this year'. It is also applying this target of 'broadly flat' to Operating revenues, rather than total sales (to exclude Other revenues)."
Perhaps worrying for the market is Davison's comments that this "miss" on top-line numbers does not augur well for SES (on February 27) and Intelsat (numbers due on February 20).
Additional Eutelsat news
• "The Ethiopian contract is coming — it's a multiyear contract for, let's say, basically, I would say 2.5 transponders. It comes with a ramp-up. It will generate something like between €2m and €3m or maybe slightly more for the full year for next year, and this year, it comes with a ramp-up."
• "Regarding Afghanistan, it's about 2 transponders for a platform with a ramp-up, starting free to air. And the range of magnitude of the contract on a full year basis for next year is in the range of €2 million."
• On UHD channels: "Some payTV operators, for instance, nc+ in Poland, is that we've been successful with the launch of their football channel, in 4K. There is a good momentum. And, yes, we're getting closer to 20 — the figure of 20 UHD channels, which — speaking about tuning channels, we have currently 27 feeds but a little less than 20 channels." — Michael Azibert
• On potential Bad Debt, and mature overdue receivables standing at €169m: "The total receivables has decreased as compared to a year ago. Second, I would also highlight that if you look at the performance in term of cash flows, because I think it's the interesting question, that you have the change in working capital on this half year has been more favorable than the one a year ago. So the performance in terms of cash collection is satisfactory and even better than a year ago. As far as the receivable above 3 months, so you are right, they are increasing from the €150m approximately a year ago to €170m this year. But it's a gross amount." — Sandrine Teran, CFO.
• Eutelsat major shareholders reduces stake
• BPI France (Banque Publique d'Investissement), a French state-backed investment bank, has significantly reduced its stake-holding in Eutelsat. BPI has sold about 15.5m shares in the French satellite operator, and equal to 6.67 percent of the company. BPI will retain about 19.8 percent of its Eutelsat holdings.
"This partial disposal reflects our strategy of active portfolio management and will allow to finance other growth companies," BPI CEO Nicolas Dufourcq said. The move also means that BPI will lose one seat of its three on the Eutelsat board of directors.
Senior Columnist Chris Forrester is a well-known broadcasting journalist and industry consultant. He reports on all aspects of broadcasting with special emphasis on content, the business of television and emerging applications. He founded Rapid TV News and has edited Interspace and its successor Inside Satellite TV since 1996. He also files for Advanced-Television.com . In November 1998 he was appointed an Associate (professor) of the prestigious Adham Center for Television Journalism, part of the American University in Cairo (AUC), in recognition of his extensive coverage of the Arab media market.
---