Inmarsat—Happy Kiwis Will Be Recipients Of Broadband
Inmarsat has announced that Telecom has been awarded the contract to establish and manage one of Inmarsat's Pacific Ocean Region (POR) satellite access stations (SAS) for Global Xpress (GX).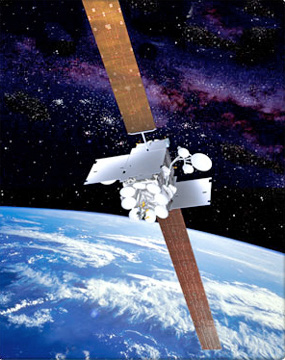 The contract for this POR GX SAS marks an important milestone in the development and deployment of Inmarsat's market-changing GX network, which will deliver the world's first global Ka-band network, providing mobile users with true broadband speeds of up to 50Mbps.
Telecom will develop its Warkworth Satellite Earth Station, located near Auckland on New Zealand's North Island, to host Inmarsat and its GX satellite antenna. Warkworth will act as a co-primary GX SAS for the POR, alongside Inmarsat's own Land Earth Station and Teleport based in Auckland. Both will act as gateways between the broadband traffic routed via the POR satellite and terrestrial fixed networks.
Nick Clarke, Telecom's GM Wholesale and International, said, "The scale of this project reinforces that New Zealand can meet demand for security of international bandwidth supply at competitive prices. In choosing a location for a satellite Earth station it needs to be cost-effective and have reliable connectivity to the rest of the world. Given the scale, we had to prove our capability at our Satellite Earth Station as well as our National Transport Service, which will backhaul the satellite data when it hits Earth and carry it internationally on the Southern Cross Cable."
"The GX development program is on time and on budget," said Leo Mondale, Managing Director, Growth Management & Support (GMS), Inmarsat. "The sites for all six GX satellite access stations have now been selected and operational readiness is well advanced on the stations supporting our first Inmarsat-5 satellite serving the Indian Ocean Region, which we expect to launch around the turn of the year."

The full Inmarsat-5 constellation is on course to be deployed by the end of 2014, providing a single global broadband service which can be accessed by users on land, at sea and in the air. The satellites are currently under construction or testing at Boeing Space and Intelligence Systems' (S&IS) El Segundo facility in California.
Three Boeing 702HP satellites will provide new Ka-band high-data-rate mobile communications services.
Continuing a relationship spanning three decades, Inmarsat, the leading provider of global mobile satellite communications services, returned to Boeing in August 2010 to order three 702HP spacecraft to provide its new Ka-band global and high-capacity satellite services.
The new satellites will join Inmarsat's fleet of 10 geostationary satellites that provide a wide range of voice and data services through an established global network of distributors and service providers.
Each Inmarsat-5 satellite will carry 89 Ka-band beams that will operate in geosynchronous orbit with flexible global coverage. The satellites are designed to generate approximately 15 kilowatts of power at the start of service and approximately 13.8 kilowatts at the end of their 15-year design life. To generate such high power, each spacecraft's two solar wings employ five panels each of ultra triple-junction gallium arsenide solar cells. The Boeing 702HP carries the xenon ion propulsion system (XIPS) for all on-orbit maneuvering. When operational, the Inmarsat-5 satellites will provide Inmarsat with a comprehensive range of global mobile satellite services, including mobile broadband communications for deep-sea vessels, in-flight connectivity for airline passengers and streaming high-resolution video, voice and data.
* * * * * * * * *
Blue Sky Network—This Bird Flies + Tracks
Blue Sky Network, a principal supplier of satellite tracking and communication solutions for aviation, land and marine, has announced the launch of the HawkEye 7200 portable M2M tracking solution.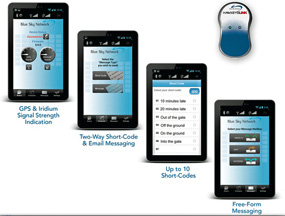 The HawkEye 7200 includes features such as multi-national global navigation satellite system (GNSS) receiver support and integrated Bluetooth for Iridium connectivity to smart devices. Designed in a small form factor, the HawkEye 7200 can be powered by battery or via an external power source and is a key addition to Blue Sky Network's solutions portfolio extending the reach of smart device communications globally anywhere in the world.
The HawkEye 7200 is Blue Sky Network's first product to incorporate a multi-national GNSS receiver. It combines the major GNSS providers into a single location-based chip that can be used in other parts of the world including GLONASS for Russia and the GALILEO for the European Union. This multi-national GNSS receiver feature enables fleet operators with globally dispersed assets to obtain position reports with increased accuracy and performance. When used with New SkyRouter, Blue Sky Network's cloud-based web-portal, the HawkEye 7200 offers portable tracking and resource management of any asset type across the globe. The HawkEye 7200 hosts an RS232 interface and digital inputs/outputs for connectivity and control of external sensors or other telematics devices.
With the integrated Bluetooth connectivity, the HawkEye 7200 supports Blue Sky Network's new iPhone/iPad application. The application allows users to send emails, short-code messages and customizable electronic forms through the Iridium network. With the ability for operators to build and fully customize forms —such as flight plans, maintenance records, and logistic records of remote assets—HawkEye 7200 supports the industry's movement towards paperless fleet operations.
* * * * * * * * *
Romantis—Reflecting Clients' Confidence
Romantis, a global provider of satellite services and networking equipment, has recently received significant new orders for its UHP (Universal Hardware Platform) satellite products from the leading U.S. and Canadian satellite operators and system integrators.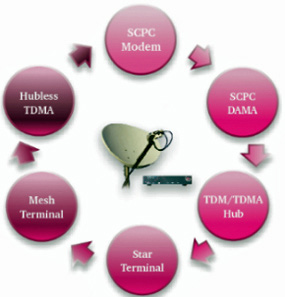 The orders, valued at close to $500,000, are scheduled for delivery in the coming months. Applications include enterprise networks as well as data and voice trunking and broadcast networks.
Romantis customers select UHP technology after extensive tests, which confirmed its advantages over the competition. The advantages include a higher processing capability (60,000 packets per second or over 100 compressed VoIP calls); unique versatility (100 percent software defined; real-time switchover between modes of operation (such as SCPC and TDMA), superior efficiency (96 percent efficient TDMA protocols) and scalability.
"We are pleased with the growing acceptance of the UHP technology by major companies in the U.S. and Canada, known for their innovation and entrepreneurship. These customers recognized the value of the technology which is both high-performance and cost-disruptive. They also recognized our ability to deliver the equipment with a very short lead time, and to provide training and to support installation and deployment of customer networks. This provides Romantis with a strategic opportunity to further expand its presence in the dynamic North American market," stated Dr. Vagan Shakhgildian, President and CEO of Romantis Inc.
Romantis UHP is a high-throughput, ultra-compact VSAT platform. The platform features software-selectable, universal functionality supporting SCPC links, Hub-centric TDM/TDMA and Hubless TDMA networking.
There are more than 90 networks with 6000 terminals deployed worldwide.
• Romantis UHP - universal, compact, high-throughput VSAT platform, comprising all network elements: Hubs, terminals and management system
• Software-selectable, universal functionality supporting SCPC links, Hub-centric TDM/TDMA and Hubless TDMA networking
• Allows deploying satellite networks of any topology, including point-to-point, "star", "mesh" or complex hierarchy
• True bandwidth-on-demand with intelligent Quality of Service management and hierarchical traffic shaper
• Based on the latest modulation and coding technologies, ensuring highly-efficient use of satellite bandwidth
• Inexpensive, scalable and flexible VSAT with industry-best cost of ownership
* * * * * * * * *
Northrop Grumman + NeXolve—Templates Completed
NASA's James Webb Space Telescope is dominated visually by the tennis-court sized sunshield, which separates the observatory into a warm sun-facing side and a cold anti-sun side.
Each of the five sunshield layers helps to protect the telescope optics—or mirrors—from the sun's heat. Northrop Grumman Corporation and teammate NeXolve Corporation, a subsidiary of ManTech International Corporation, based in Huntsville, Alabama, completed the manufacturing of all template layers for the Webb Telescope sunshield.
The James Webb Space Telescope will be pointed so that the Sun, Earth and Moon are always on one side, and the sunshield will act like a parasol, keeping the optics and science instruments cool by keeping them in the shade and protecting them from the heat of the sun and warm spacecraft electronics. The sunshield will allow the telescope to cool down to a temperature below 50 Kelvin (equal to -370 degree F, or -223 degree C) by passively radiating its heat into space.
The template layers are the last step before manufacturing the final flight sunshield layers. After successful completion of a manufacturing readiness review, the team is now ready to produce the final flight layers. Northrop Grumman is under contract to NASA's Goddard Space Flight Center in Greenbelt, Maryland, for the design and development of the Webb Telescope's optics, sunshield and spacecraft. NeXolve is subcontractor to Northrop Grumman to manufacture the one-of-a-kind sunshield membranes.
The sunshield template layers have the same design and manufacturing processes as the final flight layers. Each layer has been individually shape-tested to verify that they were built to requirements. As all five template layers are being subsequently tested at Northrop Grumman's Space Park facilities to ensure the membranes meet flight performance requirements, NeXolve is beginning manufacturing of the final flight layers. Technicians at Northrop Grumman are also practicing folding and unfolding the five layers by hand on a test bed.
The Webb Telescope will primarily observe infrared light from faint and very distant objects. In order to detect infrared light, the optics have to be cold; thus, the sunshield passively cools the telescope to a temperature of -375 degrees F, preventing the observatory's own heat from "blinding" its infrared sensing instruments. The sunshield membrane layers, each as thin as a human hair, are made of Kapton®, a tough, high-performance plastic coated with a reflective metal. On-orbit, the observatory will be pointed so that the sun, Earth and moon are always on one side, with the sunshield acting as an umbrella to shade the telescope mirrors and instruments from the warmer spacecraft electronics and the sun.
* * * * * * * * *
NASA—Deep Impact's Superb Service Comes To A Close
After almost nine years in space that included an unprecedented July 4th impact and subsequent flyby of a comet, an additional comet flyby, and the return of approximately 500,000 images of celestial objects, NASA's Deep Impact mission has ended.
The project team at NASA's Jet Propulsion Laboratory (JPL) in Pasadena, California, has reluctantly pronounced the mission at an end after being unable to communicate with the spacecraft for over a month. The last communication with the probe was August 8th. Deep Impact was history's most traveled comet research mission, going about 4.7 billion miles (7.58 billion kilometers).
"Deep Impact has been a fantastic, long-lasting spacecraft that has produced far more data than we had planned," said Mike A'Hearn, the Deep Impact principal investigator at the University of Maryland in College Park. "It has revolutionized our understanding of comets and their activity."
Deep Impact successfully completed its original bold mission of six months in 2005 to investigate both the surface and interior composition of a comet, and a subsequent extended mission of another comet flyby and observations of planets around other stars that lasted from July 2007 to December 2010. Since then, the spacecraft has been continually used as a space-borne planetary observatory to capture images and other scientific data on several targets of opportunity with its telescopes and instrumentation.
Launched in January 2005, the spacecraft first traveled about 268 million miles (431 million kilometers) to the vicinity of comet Tempel 1. On July 3, 2005, the spacecraft deployed an impactor into the path of comet to essentially be run over by its nucleus on July 4. This caused material from below the comet's surface to be blasted out into space where it could be examined by the telescopes and instrumentation of the flyby spacecraft. Sixteen days after that comet encounter, the Deep Impact team placed the spacecraft on a trajectory to fly back past Earth in late December 2007 to put it on course to encounter another comet, Hartley 2 in November 2010.
"Six months after launch, this spacecraft had already completed its planned mission to study comet Tempel 1," said Tim Larson, project manager of Deep Impact at JPL. "But the science team kept finding interesting things to do, and through the ingenuity of our mission team and navigators and support of NASA's Discovery Program, this spacecraft kept it up for more than eight years, producing amazing results all along the way."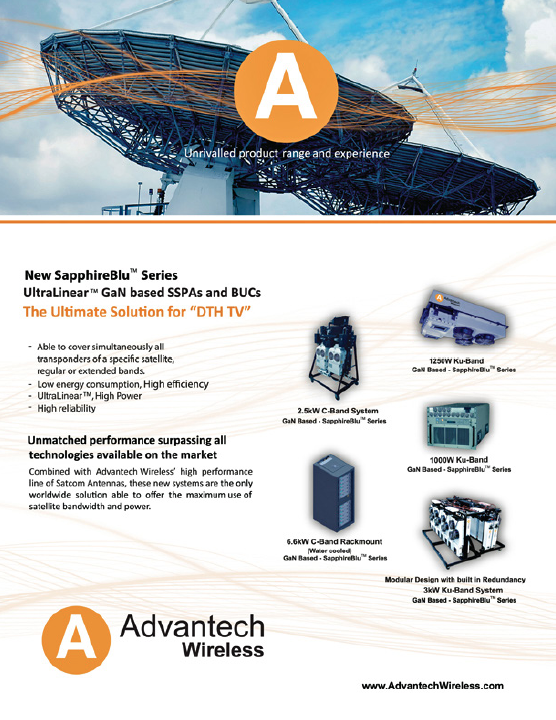 The spacecraft's extended mission culminated in the successful flyby of comet Hartley 2 on November 4, 2010. Along the way, it also observed six different stars to confirm the motion of planets orbiting them, and took images and data of the Earth, the Moon and Mars. These data helped to confirm the existence of water on the Moon, and attempted to confirm the methane signature in the atmosphere of Mars. One sequence of images is a breathtaking view of the Moon transiting across the face of Earth.
In January 2012, Deep Impact performed imaging and accessed the composition of distant comet C/2009 P1 (Garradd). It took images of comet ISON this year and collected early images of comet ISON in June.
After losing contact with the spacecraft last month, mission controllers spent several weeks trying to uplink commands to reactivate its onboard systems. Although the exact cause of the loss is not known, analysis has uncovered a potential problem with computer time tagging that could have led to loss of control for Deep Impact's orientation. That would then affect the positioning of its radio antennas, making communication difficult, as well as its solar arrays, which would in turn prevent the spacecraft from getting power and allow cold temperatures to ruin onboard equipment, essentially freezing its battery and propulsion systems.
"Despite this unexpected final curtain call, Deep Impact already achieved much more than ever was envisioned," said Lindley Johnson, the Discovery Program Executive at NASA Headquarters, and the Program Executive for the mission since a year before it launched. "Deep Impact has completely overturned what we thought we knew about comets and also provided a treasure trove of additional planetary science that will be the source data of research for years to come."
The mission is part of the Discovery Program managed at NASA's Marshall Space Flight Center in Huntsville, Alabama. JPL manages the Deep Impact mission for NASA's Science Mission Directorate in Washington. Ball Aerospace & Technologies Corp. of Boulder, Colorado, built the spacecraft.
* * * * * * * * *
SES + Arqiva—Tying Into Transponders
SES has signed a new, long-term, multiple transponder contract with Arqiva to serve that firm's television and radio customers in the UK and Ireland.
With its fleet positioned at 28.2 degrees East, SES has served more than 12 million satellite households in the UK and Ireland at year-end 2012.
"Our investment in the complete renewal of our fleet at the 28.2 degrees neighbourhood and our access to additional frequencies at this neighborhood, give Arqiva an ideal base to serve its wide range of broadcasting clients and to address large audiences in the UK and Ireland," said Ferdinand Kayser, Chief Commercial Officer of SES. "This new contract underlines the attractiveness of our satellite offering for the UK and Irish market and is a strong component of our long-standing partnership with our valued customer Arqiva."
Barrie Woolston, Commercial Director, Satellite and Media for Arqiva said of the agreement, "Arqiva is dedicated to providing the very best service for our customers and this requires a global and flexible satellite solution. This new contract with SES will provide us the capacity to achieve this."
* * * * * * * * *
Thuraya—Moving On Up
Thuraya Telecommunications Company has announced that Randy C. Roberts has joined the Company as Vice President of Innovation.

In this newly created role, Roberts will oversee product development, product management and solutions engineering. Roberts will report to Samer Halawi, Chief Executive Officer of Thuraya and will serve as a member of the Company's Executive Team.
"I am pleased to welcome Randy Roberts as Vice President of Innovation," said Halawi. "His extensive experience in product development and management with leading handset OEMs will be a strong asset for Thuraya as we drive new product innovation and expand our offerings, including the Thuraya SatSleeve to new audiences and new sectors."
Roberts is a seasoned telecommunications executive with over 25 years of experience at leading mobile device manufacturers. He brings to Thuraya a wealth of experience in application, hardware and software development, in addition to a strong background in product development and management.
Roberts joins Thuraya from Siemens Enterprise Communications where he was the Vice President of their Global Mobile Product Portfolio.