Network Management Suite from Kratos To Assist Cyprus Teleport
Kratos Defense & Security Solutions, Inc. (www.kratos.com) has signed on Cyprus Telecommunications Authority (Cyta), a major international telecommunications hub in the Eastern Mediterranean, to provide Kratos' End-to-End Network Management Suite of products to support the latter's expanding satellite ground operations.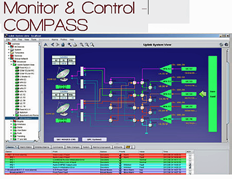 The network management suite will help Cyta scale its international operations by automating network functions and managing customer services and Service Level Agreements (SLAs) more effectively across hybrid satellite and terrestrial networks The suite will be deployed at the company's Makarios Teleport Station.
The Makarios Teleport hosts a large number of Earth stations providing links to numerous satellites included in Cyta's extensive telecommunications network that delivers a wide range of international telecommunications products, services and solutions.
The network management upgrade is a key element of Cyta's enhancement program, which includes adding advanced services to support satellite operators in satellite control and monitoring operations.

As Bruno Dupas, President of Kratos Integral Systems Europe, explained, "Optimization of network performance and service delivery were two of Cyta's key objectives. The End-to-End Network Management suite configured for Cyta includes Compass® to proactively monitor and manage Cyta's network devices to reduce costly downtime, and, in the event of a device failure, reduce Mean-Time-to-Repair (MTTR) by identifying the root cause of device issues earlier and accelerating the remediation process.
"In addition, Kratos' NeuralStar® SQM organizes and manages Cyta's services across its international network and helps improve service quality assurance. By bridging the management silos, NeuralStarSQM retrieves both device and service data from monitored systems at the Makarios Teleport and integrates it all into a common platform enabling Cyta to identify, prioritize and recover services quickly and improve service level delivery and maximize SLAs."
Makarios Teleport's operations are already supported by Kratos' Monics® integrated RF Monitoring System, which is connected to more than 60 satellite antennas and provides direct visibility to the satellite carriers transmitted and received at the site. Detailed information on the relevant parameters, such as modulation details of wanted and interfering carriers can be readily extracted.
Together, Compass, NeuralStarSQM, and Monics provide an end to end solution ensuring that Teleport personnel are continuously aware of the status of every device and service Cyta provides and can promptly take the necessary measures to address any situation effectively.
According to Costas Agrotis, Manager of the Cyprus Teleports, "Makarios Teleport along with the other two supplementary teleports continue to expand steadily and new equipment and infrastructure is regularly integrated to the existing facilities.
"Our new Network Management System will help us reduce costs and increase Quality of Service (QoS) by automating manual tasks and expediting recovery from network anomalies. It is a key component of our infrastructure enhancement as well as our continued growth."
---
Orbit Logic Laser Comms Assist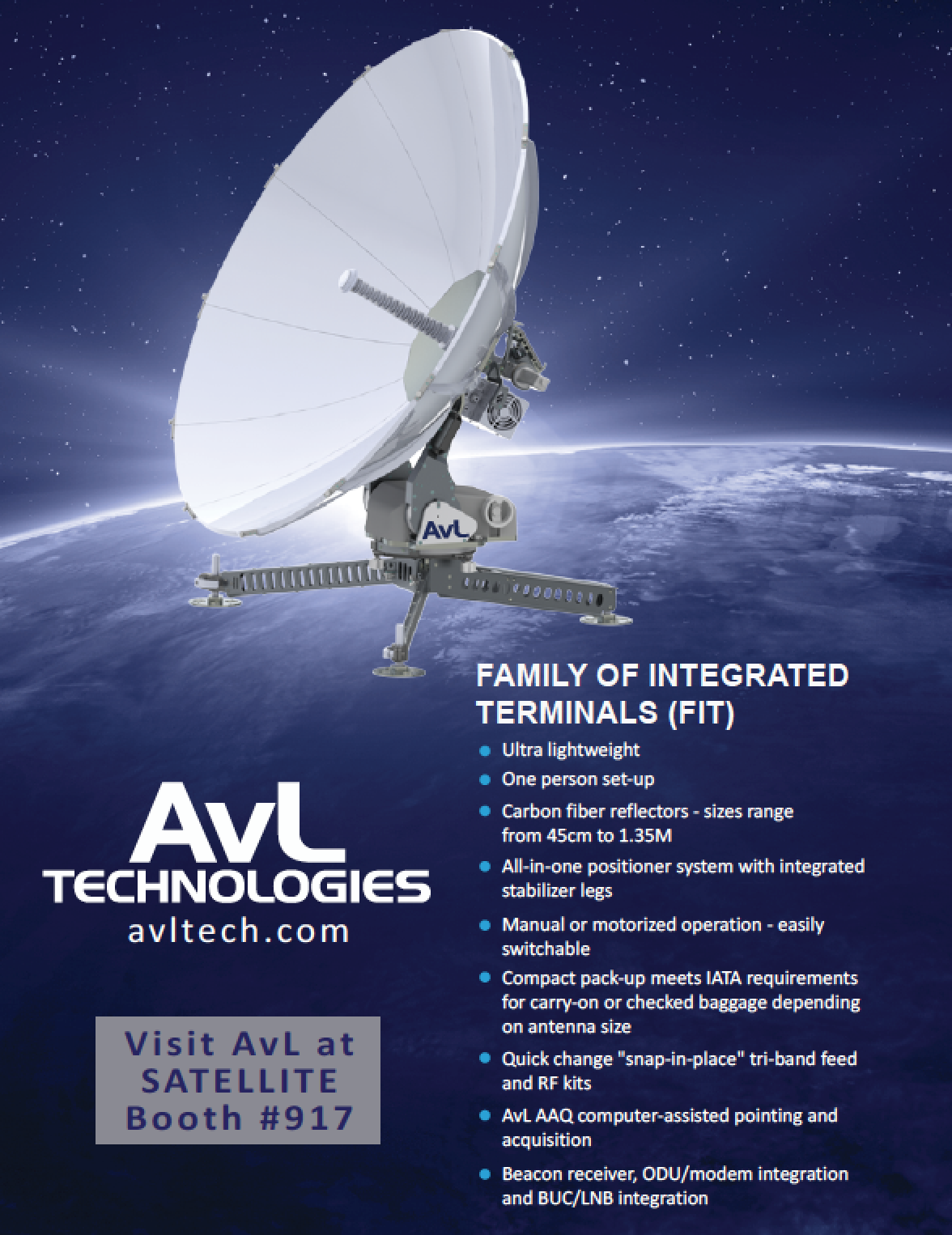 BridgeSat has awarded Orbit Logic a contract to provide their STK Scheduler software product for the BridgeSat Mission Planning System optical ground telescope network to plan laser communication contacts with satellites using their laser downlink services.

Orbit Logic will use their product as the core scheduling engine for the BridgeSat solution, coupled with a web application front end based on the Order Logic web app product. Orbit Logic will also provide software modules to integrate their software products with other BridgeSat ground system elements. Initial system delivery is planned for late 2017.
The BridgeSat Mission Planning System delivered by Orbit Logic will generate validated, de-conflicted, and optimized contact schedules for the BridgeSat ground telescope network to meet customer daily data downlink requirements. Contact scheduling and data transfer monitoring will be fully automated and will account for dynamically changing site weather conditions, bandwidth availability, updated customer requirements, site status, mission priorities, and the latest customer satellite orbit data.
For BridgeSat, the Orbit Logic solution provides a highly capable, low-cost, quick-turnaround, web- and COTS-based configurable scheduling software solution. The STK Scheduler planning algorithms generate optimized schedules in seconds, allowing for dynamic re-planning as needed. The Order Logic web application provides a secure portal with configurable permissions, data access, and workflows for customers to manage and track the status of requests and for operators to control and schedule system resources.
orbitlogic.com
bridgesatinc.com/
---
Steerable Antenna for ESA
Gilat Satellite Networks Ltd.'s (NASDAQ, TASE: GILT) expertise has been tapped as well as Airbus and these companies will work on a joint project for European Space Agency (ESA) for an IFC antenna funded by Clean Sky 2 Joint Undertaking (CS2JU), as part of the European Commission's Horizon 2020 program.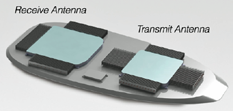 The fully embedded airborne antenna technology will be demonstrated inflight on an Airbus Technology Demonstrator based on the C295 aircraft to support the Clean Sky 2 (CS2) objective for more efficient and greener transport.
Gilat was selected to develop a Ka-band ESA terminal based on its Phased Array Antenna (PAA) expertise.
The antenna array will be embedded into the wing structure of the airframe including the amplification and radiating elements.
The development will include the design, prototyping, manufacturing, and testing "on ground" and "in-flight" of the airborne terminal in collaboration with Airbus.
Gilat will develop the embedded antenna in coordination with Airbus with the goal to demonstrate a full satellite communication airborne link without impact on the aircraft's performance.
The Gilat ESA aero terminal will be installed into the Airbus Technology Demonstrator for inflight validation tests planned to be carried out in Seville, Spain, using a satellite with EU coverage.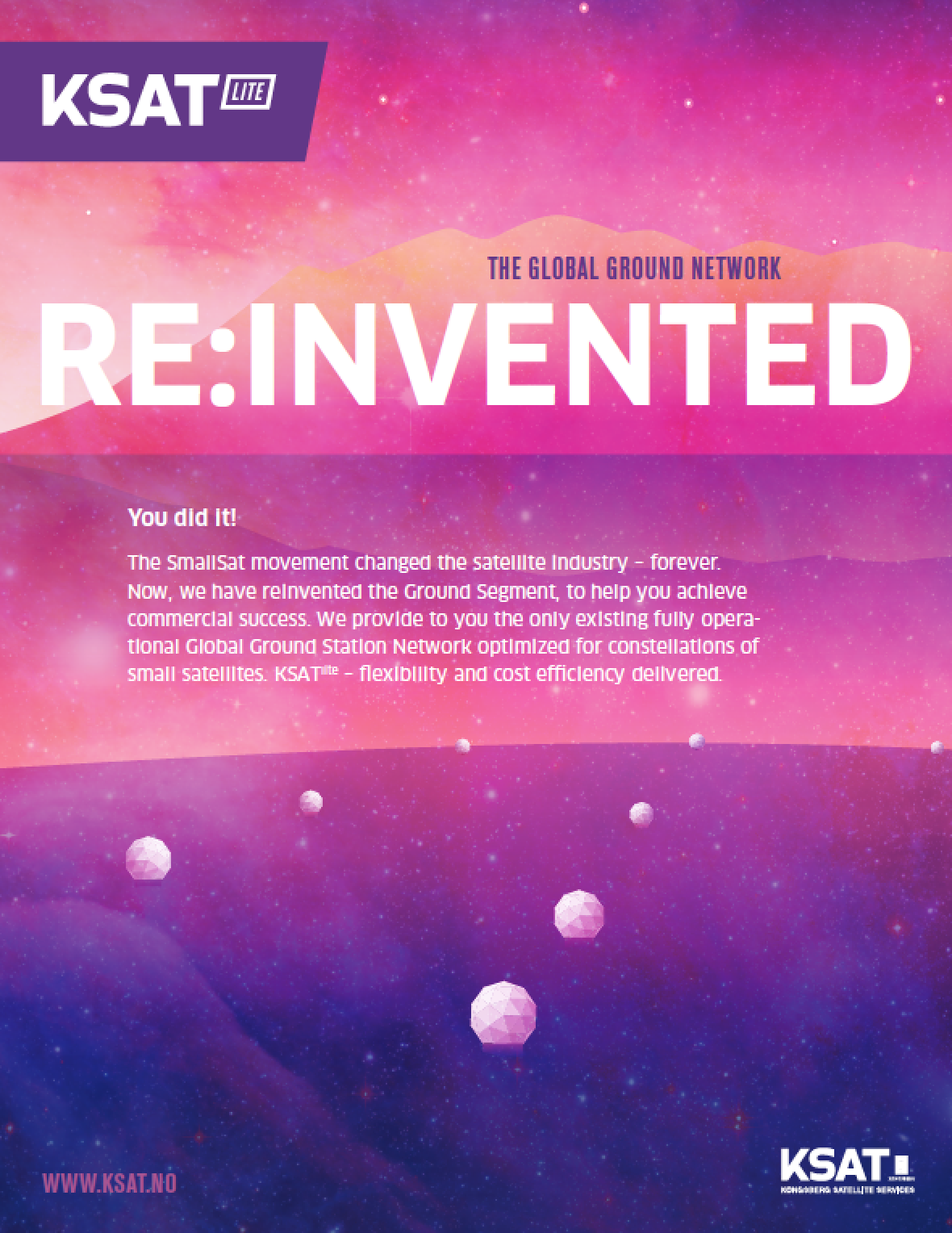 The phased array technology of the ESA IFC antenna enables high integration and embedding of the antenna into the airframe structure, as part of the panel fairing, which connects the aircraft wing to the fuselage.
The original panels will be replaced by new composite structures with embedded phased array antenna elements, thus eliminating any protruding components.
This solution adds the IFC capabilities without affecting aircraft performance and maneuverability by avoiding aerodynamic drag and reducing fuel consumption.
The embedded antenna will contribute to the reduction of CO2 emissions thus supporting one of the key challenges of smart, green and integrated transport.
"Gilat is proud that its ESA/PAA technology was selected as the leading de-facto electronically steered antenna solution, for an aeronautical application. The selection by the EC gives us the opportunity to join forces with Airbus, a leading airframe provider, to collaborate on the future development of IFC.
"The technology will support high IFC data rates and its scalable nature supports customization for various aircraft types," said Michael (Miki) Barak, RVP Commercial Aviation and Mobility, at Gilat. "Due to its fast electronically steerable beam capabilities, the solution is suitable for IFC utilizing GEO, MEO and future LEO satellite constellations."
---
The Winds Behind Their Fleet Xpress Sails with SMART4SEA Win for Inmarsat
Inmarsat's Fleet Xpress was awarded the SMART4SEA Excellence Award 2017 which was presented by the Greek publisher whose special focus is safer, smarter and greener shipping.
The Excellence Award, presented to Inmarsat after the SMART4SEA Conference in Athens earlier this year, recognized the organization best able to demonstrate technological excellence in smart maritime activity during 2016.
Fleet Xpress, launched in March 2016, provides fast and reliable service for ship-to-shore connectivity critical to the success of smart shipping applications. The SAFETY4SEA, GREEN4SEA and SMART4SEA award winners are selected through online voting, ensuring that recognition comes from industry itself. Voters in the SMART4SEA Excellence Award 2017 category selected Fleet Xpress for its role in advancing shipping's technological excellence and sustainability.
Fleet Xpress is powered by Inmarsat's latest Ka-band satellite constellation, Global Xpress, and the reliability of L-Band. The service is augmented by the Inmarsat Gateway, which hosts business applications for operations that currently include voyage optimization and video surveillance. Inmarsat is also working with Singtel's Trustwave to develop a ship-specific managed Unified Threat Management (UTM) cyber security solution which will launch in a few months, and this will be offered as a standard option of the Fleet Xpress service.
Securing the 2017 SMART4SEA Excellence Award 2017 rewards the hard work that went into the years of ground-breaking innovative development leading up to the commercial launch of the Inmarsat Fleet Xpress in 2016 and a commitment from over 7500 vessels to use the service," says Drew Brandy, Senior Vice President, Market Strategy, Inmarsat Maritime.
"Fleet Xpress brings the high-speed data, seamless global mobility and continuous connectivity to shipping that deliver greater operational efficiencies. SAFETY4SEA voters include some of shipping's largest ship owners and managers. It is an honor to emerge victorious from such a strong field and a very high quality shortlist including acknowledged technical innovators in shipping".
"Fleet Xpress has also been recognized for the way it provides better connectivity with family and friends, video on-demand, social media, online training and telemedicine, which not only changes life on-board, but also minimizes the administrative burden," says Apostolos Belokas, Managing Editor of SAFETY4SEA.
"In the period after the Fleet Xpress launch, owners were quick to sign firm commitments, including MOL, 'K' Line Singapore and Nanjing Tankers and this allied with the strategic partnerships with Speedcast, Marlink and Navarino covering migration from other Inmarsat services indicate that SMART4SEA voters are in good company."
safety4sea.com/forum/2017-smart4sea-forum/
---
DigitalGlobe's EO Has AI
A hurricane hits a shore town. What is the estimated property damage? A city is doing an inventory of trees. How many are there? An aid group is trying to get food to an impoverished rural population. What's the best location to make a drop?
Answering those and myriad other questions about our planet usually takes painstaking boots-on-the ground work. However, satellite imagery and advanced machine learning, AKA deep learning, is changing all that.
Anyone who's ever toyed around with Google Earth knows the eyes in the sky can capture amazingly detailed images of what's on the ground. The new AI is now teaching those orbiting cameras what they're seeing.
"The challenge is, how do you convert all those pixels into meaningful information?" said Shay Har-Noy, vice president and general manager of platform at satellite imagery provider DigitalGlobe. And that's exactly what the Colorado-based company is doing.
DigitalGlobe collects about 73 terabytes of satellite images every day, adding to a 16 year running archive of photos of locations around the world.
DigitalGlobe has developed a "geospatial big-data" platform it calls GBDX that trains computers to automatically detect relevant objects in those satellite images.
Using deep learning, a technique that harnesses large sets of data to develop multi-layered mathematical structures to classify images, audio, or text, DigitalGlobe's cloud-based systems can accurately pick out and analyze points of interest in the photos without a great degree of human effort.
That has allowed the company to reach new customers who are interested in accessing structured geographical data they can work with in tools like Excel, but aren't interested in manually sifting through huge sets of raw images.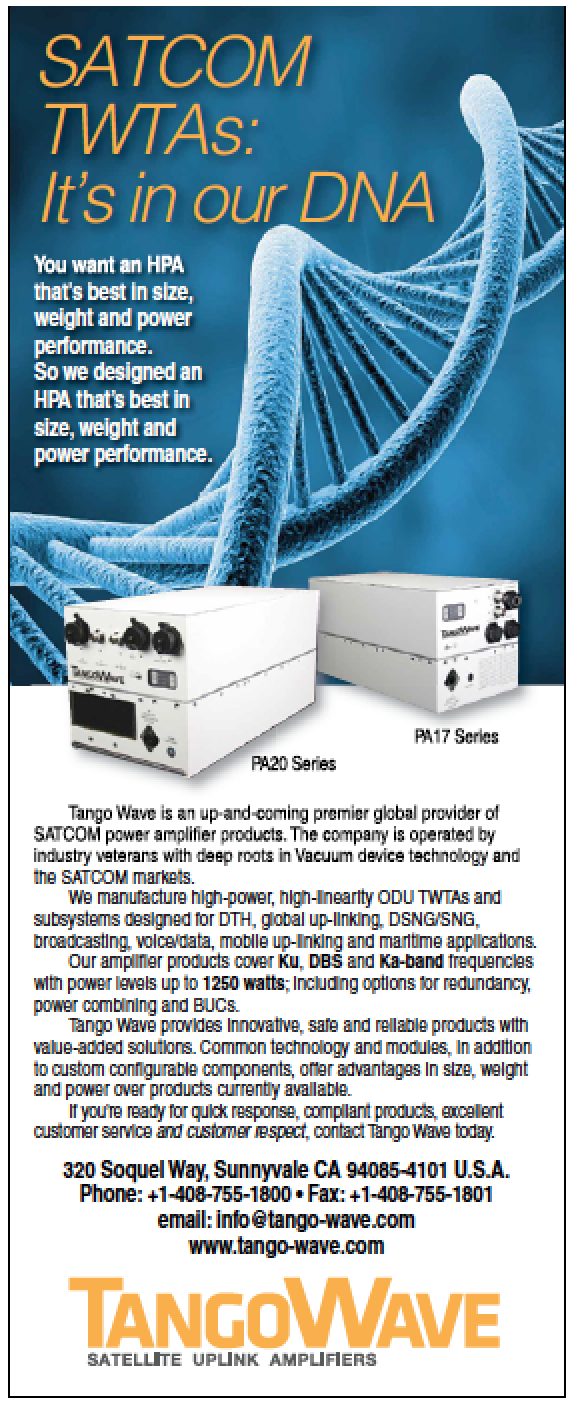 Potential users range from insurers and investors looking to understand real estate development patterns, to aid organizations aiming to serve populations in sparsely mapped areas of the globe.
Among DigitalGlobe's new customers is PSMA Australia, a consortium of Australian federal, state, and territorial agencies working with the company to build a national database of info about man-made structures across Australia.
The database, called Geoscape, saw its first data release last month and is ultimately slated to include satellite-imagery-derived information about more than 20 million structures across the continent.
The GBDX platform relies on the Amazon Web Services cloud to store DigitalGlobe's enormous collection of data—the company was among the first to use Amazon's Snowmobile service, which uses a shipping container filled with data storage equipment to transfer huge volumes of information to Amazon's servers.
The platform enables developers to process that image data with DigitalGlobe's machine learning algorithms or their own, either for their own use or for resale to their own customers interested in the results.
The platform has also been used for processing data in the wake of natural disasters. After Hurricane Matthew struck Haiti and the southeastern US last fall, DigitalGlobe was able to detect areas covered by water before and after the hurricane and combine those regions with open-source data from OpenStreetMap to determine where roads and buildings were submerged or at heightened risk of flooding.
DigitalGlobe also maintains crowdsourcing networks of people who can quickly hand-label images after a disaster, letting aid workers know where to look for damaged buildings and people potentially in need of assistance.
That technique helped the company provide guidance to nonprofits and first responders after the 2015 earthquake in Nepal, Har-Noy said.
"We were the very first company to capture imagery of Kathmandu, which had a very large amount of damage," he said. "What we were able to do is capture imagery, run it by these crowdsourcing detections in order to detect rubble, destroyed buildings, etc., and we were able to make it accessible to various NGOs that were being deployed on the ground."
Crowdsourcing can also help with training and testing machine-learning algorithms, since human workers from around the world can be paid to quickly label features on satellite images or verify labels applied by machines, he added.
Both crowdsourcing and automation allow DigitalGlobe and their customers to extract more detail from satellite images than ever before, Har-Noy said, and the company is taking steps to protect people's privacy and safety.
The resolution of commercial satellite images, regulated by the US Commerce Department, means people aren't recognizable at the level of detail the company releases, Har-Noy said. DigitalGlobe also doesn't release images of active US combat areas.
"We take privacy very seriously with regard to the information we release, we make accessible, and also that other people derive," Har-Noy said.
Still, machine learning's apparent success in understanding satellite images raises questions about how automated processing of higher-resolution photos, like those from aerial photography, may impact privacy in the future, said Jay Stanley, senior policy analyst at the American Civil Liberties Union.
"This is part of a larger trend, which is that machine learning and artificial intelligence techniques in general are allowing monitoring to take place on a mass scale that used to be very expensive because it required human attention," he said.
As wide-area aerial imaging, such as the controversial plane-based surveillance reportedly deployed in Baltimore last year and the balloon-mounted cameras used at last year's Summer Olympics in Rio de Janeiro, potentially becomes more common, lawmakers and the public will have to decide appropriate limits on how the technology and data are used and automatically processed, Stanley said.
"These are decisions we're going to have to make as a society if we want to go down the road of allowing us to be monitored by machine," he said. "If you start adding more advanced analytics to a tool like that, you could do some very invasive things."
Article by Steven Melendez, FastCompany.com
Editor's note: An interesting video featuring James Crawford, the Founder and CEO, Orbital Insight, discusses how GBDX allows the firm to "see" the forest and the trees, simultaneously. The video is available for viewing at: platform.digitalglobe.com/gbdx/
---
Skyline Reaching New Heights, Once Again, with DataMiner
Skyline Communications reached new heights again in 2016, as adoption of the firm's DataMiner multi-vendor, end-to-end NMS/OSS software technology continues to gain traction around the world.
With a growth of 35 percent in sales in 2016, and effectively tripling sales over the course of the last three years, the company further strengthens their thought leadership in the field of advanced, next-generation NMS/OSS software for the media industry.
The company was also listed for the third consecutive year in the prestigious Deloitte Fast50 ranking as one of the fastest growing tech companies, and recently announced its plan to hire over 100 new talents to further support its continuous growth in 2017.
Ben Vandenberghe, the CEO at Skyline Communications, reported that the company has experienced continued growth across all geographical areas and in all the individual media industry segments that the firm serves. The scales of deployment keep on increasing very rapidly. Consolidation of the industry, seismic shifts in its business models and consumer expectations, the need to drive down operational cost and simultaneously increase quality of experience... it all continues to fuel the need for sophisticated end-to-end network management and orchestration software, and DataMiner has become synonymous for that in the media industry.
Recent technology transformations, including major waves of virtualization, make DataMiner an even more indispensable strategic asset for cross-vendor and cross-technology end-to-end orchestration.
DataMiner effectively enables operators to harness the complexity of today's technology ecosystems, while at the same time enabling them to unlock their systems' true potential and flexibility with its powerful orchestration capabilities.
While in the past the solutions and business models offered by customers were pretty much hardwired and locked into their underlying technology infrastructure, there is now an increasing shift towards the overarching end-to-end DataMiner software platform, which serves as the single pane of glass for end-to-end orchestration of the entire operation.
DataMiner was selected for DVB-T2 in Germany and deployed for the world's largest DTT network by RTRN in Russia, and this after earlier deployments in Vietnam, the Philippines, Singapore, Australia, Norway, Belgium, and so on.
More than 80 percent of satellite operators have deployed DataMiner and the impact there continues to grow massively, fueled by the product's solutions that enable new services over satellite, such as OTT video delivery, new business models such as VNO, and new GEO multi-spot beam and LEO constellations. DataMiner solutions are endorsed by more key technology and system integration companies than ever before.
At present, in each of the market segments, the company has technology integration programs and supply agreements with the vast majority of companies leading the industry to the next evolution.
skyline.be
---
Curtiss-Wright Has Got the COTS
Italy's ELV SpA (Avio Group) has enlisted Curtiss-Wright's Defense Solutions division to provide a COTS-based telemetry data system for ELV SpA's new mid-sized Vega-C launcher.
And ELV SpA knows what they want as they are the major contractor on the Vega-C Launcher System and GPM Development and Qualification Program for the European Space Agency (ESA).
This agreement represents the first use of Curtiss-Wright's new radiation tolerant Smart Backplane technology on a European launch vehicle.
Under the contract, Curtiss-Wright will provide ELV with a full telemetry system, including data acquisition, data handling,and RF transmission.
The Vega-C development contract runs from January 2017 until first launch in June 2019, with a value estimated at $5 million. The value of the subsequent production phase is estimated at more than $10 million over the lifetime of the program.
The Vega-C rocket will be launched from Europe's Spaceport in Kourou, French Guiana. ESA's requirement for Vega-C flights include a minimum of three launches per year, with expected demand for at least four per year.
Curtiss-Wright will develop and manufacture the telemetry system for Vega-C at its facilities in Dublin, Ireland. Ireland's industrial and research participation in the programs of ESA is coordinated by Enterprise Ireland in collaboration with the Department of Jobs, Enterprise and Innovation.
Despite the Vega-C's mid-size, the craft is designed to deliver government, commercial, and science payloads weighing three tons or less, such as small satellite constellations to LEO while appreciating the goal of keeping the cost down.
ESA's goal is for the Vega-C launcher to serve as a next-generation launch vehicle that is able to support the same, or greater, mission objectives as the original Vega launcher, but at reduced cost, which is why Curtiss-Wright's cost-effective COTS electronics systems approach was selected to support this challenging goal.
Lynn Bamford, Senior Vice President and General Manager, Defense Solutions division, declared, "We are very excited about being selected by ELV to provide our cost-effective Space COTS telemetry system for use on the Vega-C, especially as this is our first avionics design win on a European launcher. Our unique Smart Backplane technology enables radiation tolerant electronics to be used in many applications across many market sectors, allowing lower cost COTS modules to be reliably used in harsh space environments."
John Halligan T.D. Ireland's Minister of State for Skills, Research and Innovation added, "This is a significant achievement by an Irish-based operation working at the cutting edge of space technologies. This contract award demonstrates how Irish operations, such as Curtiss-Wright's business unit in Dublin, are developing technologies to the highest levels of performance and reliability for the European space program.
"These technologies have the potential to lead to increased sales in the global market and the creation of high value jobs in Irish operations in line with the Government's strategy for Ireland's membership in ESA."
curtisswrightds.com/space
asi.it/en/agency/companies/elv
---
Christenson Transportation Truckin' On with ORBCOMM
ORBCOMM Inc. has been selected by Christenson Transportation, Inc. (Christenson) to provide an industry-leading logistics tracking solution for their trailer fleet—ORBCOMM's end-to-end solution will provide wireless connectivity through its proprietary hardware and a web-based reporting platform for optimal fleet management.

A successful truckload carrier based in Springfield, Missouri, Christenson specializes in hauling high-value, high-risk and time-sensitive freight including tires, pet food, paper, electronics and other general commodities for customers across North America.
Christenson is using ORBCOMM's end-to-end telematics system, which is self-powered with solar recharging technology and does not require external power, to track and monitor its dry van trailers located at multiple locations.
The device's ruggedized, sealed and waterproof solar panel provides continuous power to rechargeable batteries, offering reliable service without maintenance or battery changes for the typical life of the asset. The complete ORBCOMM solution installs easily in less than 15 minutes, enabling Christenson to reduce its installation resources and costs by more than 60 percent.
ORBCOMM's solution includes a robust web application with data reporting and analytics capabilities to increase visibility and security of Christenson's dry van trailers, whether they are en route or unhooked sitting in a yard.
ORBCOMM's telematics solution also integrates with the McLeod LoadMaster™ dispatch software platform, enabling Christenson to capture near-real-time asset data every 15 minutes, including operational condition, start/stop reports, scheduled maintenance and GPS position, through one comprehensive system. Christenson expects to complete deployment of ORBCOMM's solution in the second quarter of 2017.
orbcomm.com
christensontrans.com/
---