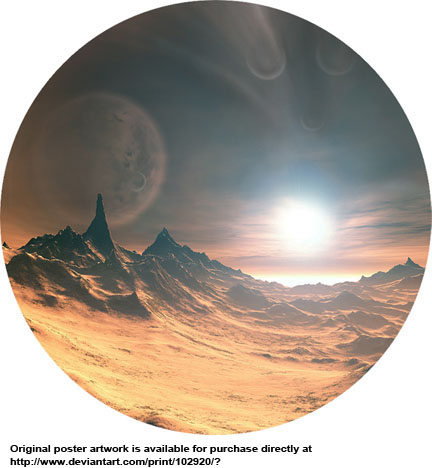 The plethora of opportunities for private and public sector investors throughout the region that exist in the commercial space and satellite industry will be examined during the third annual Global Space & Satellite Forum (GSSF), in Abu Dhabi on 9-11 May.
Abu Dhabi
should be hosting one of the leading international space and satellite conferences. Having just arrived in French Guiana,
Yahsat's
Y1A
satellite, which is due to be launched in the coming weeks, highlights the crucial investment role that Abu Dhabi and the wider Middle East is playing. Indeed, those involved in space tourism are looking towards the Middle East for further funding. "Virgin Galactic and Bigelow Aerospace have already set up investment deals with UAE groups and perhaps it's only a matter of time before we see another international space company's development being funded from the Middle East," said
Nick Webb
, Director,
Streamline Marketing Group
, organizers of
GSSF 2011
.
At the moment, the cost of a return ticket to outer space for the first flights stands between $95,000 and $200,000, depending on the flight provider — these prices will fall as capacity increases. Some experts estimate that the typical price to fly into space by 2030 will be around $25,000. "Even if we take a conservative estimate of the market size to be around 250,000 to 300,000 people travelling into space by 2030, we're looking at an industry worth up to $7.5 billion," added
Webb
.
One US-based company that is making great strides in development is
XCOR Aerospace
, which will be presenting an update of its commercial space flight vehicle 'The
Lynx
' and the opportunities that exist for investors to become involved.
With
Lynx
commercial operations starting in 2012 and production deliveries starting later the following year, XCOR has already signed two Memorandums of Understanding (MOUs) for the 'wet lease' of Lynx vehicles, representing more than $50 million of back orders. The first two customers are
Yecheon Astro Space Centre
of South Korea and Netherlands-based
Space Experience Curacao
(
SXC
). The Curacao agreement will see SXC market and XCOR operate, suborbital space tourism and scientific research flights out of
Space Port Curacao
in the
Netherlands Antilles
. Furthermore, in an exciting development,
KLM Royal Dutch Airlines
has signed on to co-market SXC flights and include them in their frequent flyer program.
XCOR anticipates commercial flights in the U.S. to start in late 2012, with production Lynx vehicles flying internationally by 2014. XCOR's COO,
Andrew Nelson
, said that the company continues to develop and produce safe, reliable and reusable rocket powered vehicles, propulsion systems, advanced non-flammable composites and other enabling technologies.
"We're building the Lynx, have a robust wet lease order book and we're making engines for other customers," Nelson said. "We're always delighted to talk to potential investors and partners interested to join us in our development program".
As with most pioneering technology, a continuous stream of funding will be required, and the GCC region is attractive in that respect primarily due to its relative liquidity, robust oil prices, and substantial sovereign wealth funds. The combined sovereign wealth funds of the GCC countries stands at more than $1.36 trillion, the largest being Abu Dhabi at $664 billion, with Saudi Arabia at $420 billion and Kuwait $203 billion, Qatar $65 billion, Dubai $19.6 billion and Oman $8.2 billion, according to a 2010 report by the
Sovereign Wealth Fund Institute
.
About GSSF 2011
In addition to investment opportunities, GSSF will address other issues facing the commercial space sector, such as insurance, regulatory issues, and life-saving developments in disaster management. Headline speakers include: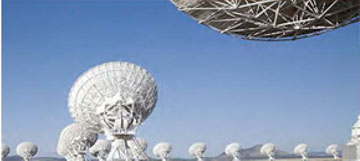 – Gen. Thomas Reiter, Member of the Board, German Space Center (DLR)
– Ahmed Al Mansoori, Director General, EIAST
– Major Dr. Mohamed Al Ahbabi, ICT Advisor to the UAE Armed Forces
– Sir Martin Sweeting, Executive Chairman, Surrey Satellite Technology Ltd
– Ahmed Talebzadeh, Director General Asia-Pacific Space Cooperation Organization
– Dr. Hessa Al Jaber, Secretary General, ICT Qatar
– Samer Halawi, CEO, Thuraya
– Dr. Somchet Thinaphong, Chairman of Executive Board at GISTDA
–
Dr. Omar El Emam, Advisor to the Arab Science and Technology Foundation
GSSF
is now in its third year and is the only event in the region dedicated to the discussion of commercial opportunities surrounding space and satellite development.
GSSF
is supported by the
UAE Space Reconnaissance Centre, NASA, Emirates Institute for Advanced Science and Technology
,
UAE Telecommunications Regulatory Authority
, the
Environment Agency Abu Dhabi
, the
Association of Specialist Technical Organizations. for Space
, the
Society of Satellite Professionals International
,
National Research Foundation and the European Association of Remote Sensing Companies
.