Over recent months, there has been much discussion about upcoming deadlines for Carrier ID (CID).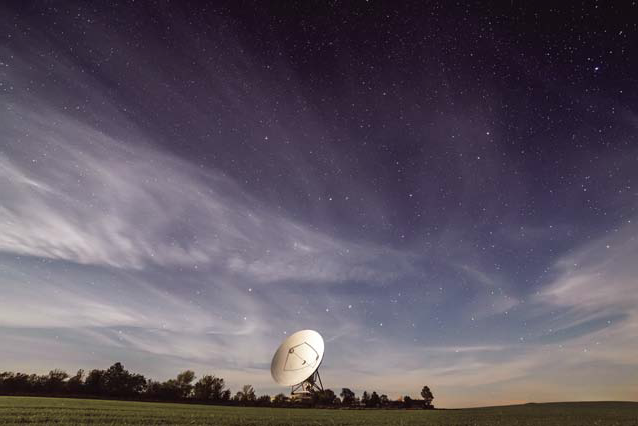 For broadcasters operating within the US, the most relevant deadline is growing closer. Now is the to act for those not yet on board with CID.
The FCC Ruling
The FCC ruling (http://satirg.org/wp-content/uploads/2013/09/FR-2014-02-12.pdf) comes into force starting June 1, 2016. The ruling specifies that transmissions of fixed-frequency, digitally modulated video signals with a symbol rate of 128,000/s or more from Satellite News Gathering (SNG) vehicles or other temporary fixed Earth Stations must be identified through use of an Automatic Transmitter Identification System (ATIS).
The FCC ruling also stipulates a number of requirements relating to the type of CID used—it must be the DVB-CID, which also became an ETSI standard back in 2013. Crucially, this Carrier ID standard adds a low power, spread spectrum carrier underneath the host carrier it will identify.
This means that the correct transmission doesn't need to be interrupted to identify the interfering carrier. This enables the operator to drastically minimize the impact on the correct user. The message must continuously repeat and the CID equipment must be integrated into the uplink transmission chain.
Checking The Equipment
Most modern modems and modulators already support DVB-CID; however,t they are often shipped with CID switched off and the user simply needs to enable it. To start, you must confirm with your manufacturer whether CID is already integrated. If it is, they can tell you how to enable it, generally by a simple flip of a switch. In other circumstances, you may find that you can add DVB-CID support with a firmware upgrade. Your manufacturer can tell best inform you as to the product's capabilities.
If the equipment is older, chances are good that you will need to upgrade before CID can be implemented. Look into this sooner, rather than later, in order to have the time to test and get comfortable with CID before the FCC deadline. Make certain the modem or modulator is fully compliant with DVB-CID.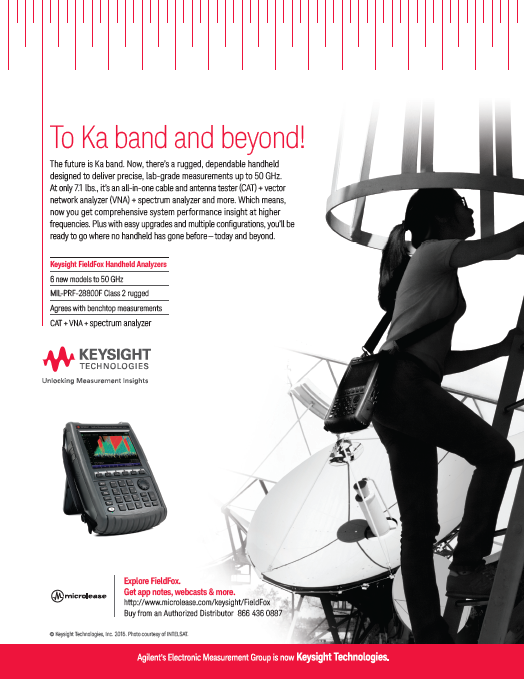 The equipment may equally be quoted as Digital ATIS FCC 25.281(b) or ETSI TS 103 129. Avoid buying new equipment that is only compliant with NIT-CID. This is an older technology and will not meet the FCC guidelines.
Transmitting CID
Once you have the correct equipment in place and have ensured CID is enabled, transmitting is the easy part—the equipment will handle that for you. The unique ID code is automatically inserted and will not have to be entered and, generally, you can't change the code anyway.
You may wish to enter additional information to make the process of resolving interference faster, such as the latitude or longitude of the transmitting Earth Station to help satellite operators determine your exact location and phone numbers so they can easily reach you.
Tell your satellite operator you have enabled CID so they can verify the ID and help if any problems arise.
Detecting CID
In general terms, the satellite operators take the responsibility of detecting CID, but it makes sense for users to be able to validate their own, as well. If you are setup to detect, you can ensure you are transmitting the correct ID. This is key for SNG and other live events coverage, as trucks will clearly move to a new location depending on what is being covered.
Each time you move, there is risk in pointing to the incorrect satellite, at the wrong time, and using the wrong frequency. If the CID information is customized, you'll also need to update the location and contact phone number.
Satellite Access Centers lease portions of satellite spectrum on an ad-hoc or scheduled basis to news gathering entities or other remote or mobile applications, such as concerts or sporting events. In these scenarios, there are a number of entities involved, many moving parts as well as a greater chance for unintentional interference. The ability to detect the CID information of a newly uplinked carrier ensures that it is correct at the start of operations.
With the FCC rulings, uplinkers must be certain their CID information is correct and being properly displayed.
Once setup to transmit and detect CID, the next step is to ensure integration with the central CID database. Without the database, the use of CID information is limited. Satellite operators have the responsibility to ensure the CID information is submitted to the central CID database for all of their customers.
For Crystal customers, Crystal Carrier ID automatically adds an entry to the central database making that portion easy to accomplish and helps to ensure the population of the database occurs.
There continues to be a certain misconceptions and apprehensions surrounding the database. The database will only house a customer's unique CID information and the satellite operator that reported that information. Should interference occur, the database is used to find out which satellite operator needs to be contacted in order to resolve the issue with their own customer.
Meeting The Deadlines
Many uplinkers remain unsure of Carrier ID; however, with FCC deadline rulings looming, those under the FCC footprint need to ensure they are ready by June 1, 2016.
For others, it makes sense to use that as a deadline, as well, because everyone's participation will make a huge difference to interference resolution.
The process of getting on board with CID is relatively simple and a lot of uplinkers will find they already have equipment capable of handling CID or that the required upgrades are easy and cost-efficient to acquire.
CID detection is best if consistent and constant to ensure accuracy and effectiveness. Crystal launched Crystal Carrier ID to support the growing demand for easy-to-use detection systems. If the industry is to succeed in combating interference, CID detection must be cost effective and time-efficient.
www.crystal.com/
Roger's primary role is to make certain the Crystal team has what they need so they can properly service the company's customers. He also focuses on methods and solutions that enable their customers to increase the efficiency of resiliency of their video and data networks. The firm relies on customer observations and communications, as well as the Crystal sales and implementation teams, to understand where operational issues exist and then lead a collaborative group to design solutions.
Roger also stays involved with the development team to ensure that the solutions Crystal builds satisfy customers' needs. In addition to the day-to-day duties at Crystal, he also serves as a member of the board of directors for the World Teleport Association and participates in some of their sub-committees. Roger is also involved with some of the video standards groups of the Society of Cable Telecommunications Engineers (SCTE) and the Satellite Interference Reduction Group (IRG).
---