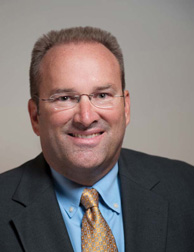 Patrick Shay brings 25 years of experience in creating and developing new markets in the GPS and wireless marketplace. As vice president and general manager for data services at Iridium Communications Inc., Shay provided the strategic leadership necessary to grow the company's business in this market's area. Under his direction, the satellite data business became the fastest growing market segment at Iridium, experiencing 60 percent year-over-year growth and serving customers in industries such as transportation, people tracking, maritime, aviation, oil/gas and government.
Prior to Iridium, Shay held the positions of vice president at Hughes Telematics, Sirius Satellite Radio, and Rand McNally, where he created and launched innovative new services in the wireless and GPS marketplace. His career began at Motorola, where he led the global sales team for the company's GPS and telematics business. Shay is also the chair of the ProTECTS Alliance, a global industry group focused on the promotion of two-way emergency messaging and tracking solutions, with more than 65 members worldwide.
SatMagazine (SM)
Before we begin, Mr. Shay, could you tell our readers about yourself and your background?
Patrick Shay
I have been in the GPS and wireless business for more than 25 years. That includes 13 years with Motorola, where I was involved in integrating GPS with wireless data devices. My team was directly responsible for rolling out the OnStar service with General Motors, as well as vehicle telematics solutions for other major auto manufacturers, including Ford/Lincoln, BMW, Mercedes-Benz and others. I also served in vice president positions at Rand McNally, Sirius Satellite Radio and Hughes Telematics before joining Iridium in 2008 to lead the newly created Data Division. When I left, the data business was the fastest-growing business area for Iridium. I joined DeLorme at the beginning of this year in the newly created position of vice president and general manager.
SM
What is the scope of your responsibilities in your new executive role at DeLorme?

Patrick Shay
I am responsible for DeLorme's global strategy for the new inReach product line, and I lead our consumer and enterprise business. I am bringing together a multi-disciplinary team of talented and tenured professionals within DeLorme, supplemented by an international organization of experienced people with expertise in satellite communications, GPS technologies, as well as retail and enterprise sales. We are carving out a new market category that has not previously existed for affordable two-way satellite communications. Our area of expertise is the intersection of mapping, GPS and satellite communications technologies.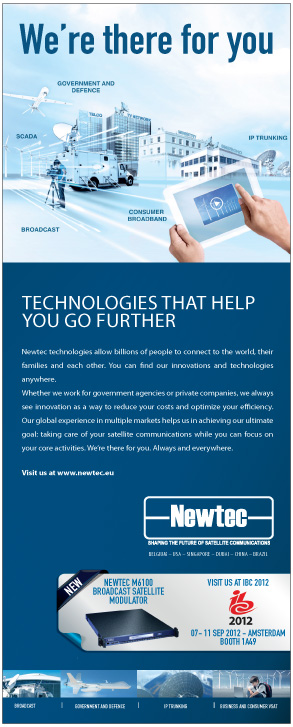 SM
Tell us about DeLorme as a company. When was it founded? How has it grown? What are its major products and markets?
Patrick Shay
DeLorme was founded in 1976, and in its early years established a reputation as one of the leading publishers of maps and atlases. In the 1980s, the company led the way in digital mapping technology, and was responsible for a number of patents that revolutionized the way maps are made. In 1991, DeLorme launched Street Atlas USA, the first consumer CD-ROM map, and a year later introduced the first mapping product capable of generating automatic routing.
DeLorme has remained at the forefront of GPS navigation and cartography ever since. In 2007, the company launched its highly successful Earthmate PN-series of handheld GPS receivers with built-in maps, followed in 2009 by the DeLorme World Base Map, the world's first seamless horizontally accurate topographical dataset. Last year, DeLorme broke new ground with the introduction of the first consumer-affordable, two-way personal satellite communicator. We sell to government, enterprise and consumer markets globally.
DeLorme is a privately held, disabled veteran-owned small business based in Yarmouth, Maine, where we have our corporate offices and state-of-the-art research and development facility. It's also the home of our very successful DeLorme retail map store, as well as Eartha, the world's largest rotating and revolving globe.
SM
Please tell us more about Eartha.
Patrick Shay
Eartha is a 3-D topographical scale model of the Earth. Measuring 41.5 feet in diameter, it is listed in the Guinness Book of World Records. The giant motorized globe is housed in a three-story glass atrium, and to say it is spectacular is an understatement.
SM
What about your new satellite communication product?

Patrick Shay
DeLorme's inReach is a handheld GPS locator, personal tracker and satellite communicator, all in one. It provides:
Follow-Me tracking, transmitting its position coordinates every 10 minutes so that followers can see the latest location and "bread-crumb" trail on an Internet map display
Find-Me locating, allowing an authorized person to "ping" the inReach to trigger an on-demand position report
SOS distress alerting with an automatic confirmation of message delivery
Two-way text messaging via a Bluetooth connection with an Android or Apple smart mobile device, or a DeLorme PN-60w handheld GPS.
The inReach device contains an internal GPS receiver and Iridium 9602 short-burst data transceiver, with a simplified user-intuitive keypad. It's waterproof, dustproof, impact resistant and tested to extreme high and low temperatures. It's priced at $249.95—about one-fifth of the average price of a satellite phone—with monthly service plans starting as low as $9.95.
SM
Why are you using the Iridium satellites for transmitting
data messages?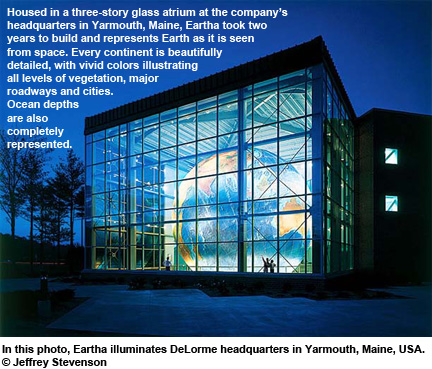 Patrick Shay
The Iridium satellite network provides worldwide pole-to-pole coverage, high network reliability, quality of service performance and low-latency duplex data connections, with end-to-end message delivery of less than 60 seconds anywhere on the planet. No other MSS provider can match the Iridium value proposition for these applications.
SM
There are other satellite-based distress beacons on the market. How is inReach different?
Patrick Shay
There are several other personal satellite SOS devices. EPIRBs (Emergency Position-Indicating Radio Beacons) are float-free buoys carried on commercial ships. If the ship sinks, the EPIRB automatically begins transmitting a distress signal, which is carried through one of the COSPAS-SARSAT satellites orbiting the Earth. ELTs (Emergency Location Transmitters) are similar devices for aircraft, emitting a distress signal in the event of a crash. EPIRBs and ELTs are mandated by international convention and national regulations.
It's important to note, however, that EPIRBs and ELTs are strictly one-way (simplex) transmitters. There is no way to communicate with the beacon, for instance to confirm if it is a legitimate emergency or an accidental activation.
The U.S. Coast Guard reports that upwards of 90 percent of EPIRB activations are false alarms. There is also a family of commercial/consumer personal satellite beacon transmitters on the market, but, like EPIRBs and ELTs, they are also simplex only with no return link. In contrast, inReach is full-duplex and much more than just a portable tracker and SOS transmitter. It's a two-way data communicator providing text messaging for the 90 percent of the globe not reached by terrestrial wireless networks.
SM
Tell us more about how the two-way messaging function works.
Patrick Shay
We have developed a powerful mobile app called Earthmate, which can be downloaded free from the Android or Apple app store. It provides a Bluetooth connection between the inReach and the user's smartphone or tablet. Once installed on your mobile device, the Earthmate app provides a number of benefits: a menu-driven on-screen display that lets you use your phone as the inReach user interface; it turns your mobile device into a portable navigator, showing your GPS position and tracks on DeLorme topographic maps, DeLorme Digital Atlas of the World topographic maps or official government NOAA marine charts. This is an important benefit, since it allows you to conserve battery life on your mobile device by turning off its internal GPS. inReach also provides two-way messaging from your smart mobile device anywhere on the globe. You can sync with your address book in your phone to compose messages and send them directly to email or mobile phones. You can also post messages to Facebook and Twitter as well as your Map Share page. Map Share is a web-based map that stores your track points and messages for visitors to view on the Internet. The ability to see your location and track your movements online gives peace of mind for friends, families and businesses.
One of the benefits of the two-way data link is also the ability to ping the device to request an automatic position report without any user intervention. In addition to the Android and Apple Earthmate app, we provide a version of inReach that connects wirelessly with our very popular PN-60w handheld GPS receivers.
SM
What are the primary target markets for inReach?

Patrick Shay
Our target market is users who live, work or travel in the 90 percent of the world where cell phones don't work. This includes hikers, campers, hunters, climbers, snowmobilers, adventure sports enthusiasts, boaters and general aviation pilots. We are also selling to large enterprise organizations like oil/gas, mining and forestry companies, news organizations, NGOs and government agencies with workers in remote and potentially dangerous environments. Many of these organizations have rigorous safety requirements and procedures for lone workers.
SM
What sort of distribution channels are you establishing?
Patrick Shay
In the North American consumer markets, such as outdoor recreation, marine and general aviation, we are selling primarily through major retailers that include REI, Cabela's, L.L.Bean, Gander Mountain, Bass Pro Shops, West Marine and Sporty's. We also sell consumer-direct online through Amazon.com, and offer direct purchase from our own website. For enterprise customers, we partner with specialist companies in key vertical markets and we have a direct sales team that has been selling our mapping data and now our inReach product.
We are in the midst of setting up new international relationships for the distribution of DeLorme products and services around the world. We already have inReach units deployed in over 20 countries. Roadpost is our distributor in Canada, and we have just recently signed a distribution agreement with Pivotel for the Australia and New Zealand marketplace. We will be announcing others in the coming weeks.
SM
It would seem inReach has been received with considerable interest in the search-and-rescue (SAR) community. What has been their reaction?
Patrick Shay
inReach solves one of the main challenges faced by the SAR community when responding to emergencies—the very high incidence of false alarms triggered by accidental activations from one-way transmitters, requiring them to verify by independent means the validity of the distress message before launching a response.
The two-way inReach allows the SAR responders to determine whether the call is valid or a false alarm, query the sender as to the nature of the emergency before deploying the appropriate resources and reassure the sender that help is on the way. We have very close working relationships with the Radio-Technical Commission for Maritime Services (RTCM), the National Search and Rescue Committee (NSARC), the U.S. Coast Guard, U.S. Air Force and international SAR agencies, as well as our partner GEOS, which provides the SOS monitoring service at its global International Emergency Response Coordination Center in Houston.
Distress message routing is a programmable feature of inReach, and we have some customers in the enterprise and government markets who prefer to do their own monitoring of SOS activations.

SM
The last time we talked with you, a couple of years ago, you were very involved with the ProTECTS Alliance. Can you give us an update on what's happening on that front?

Patrick Shay
ProTECTS is an acronym that stands for Promotion of Two-Way Emergency Communication and Tracking Systems. It is a consortium of companies and organizations established in 2010 to foster the rapid and orderly market development for portable satellite-based location, tracking distress alerting products. Since its formation two years ago, the ProTECTS Alliance has worked closely with the SAR community to create broad-based industry standards to ensure interoperability with public safety dispatch networks, SAR systems and response procedures. Today, the ProTECTS Alliance has 65 members and functions as a subcommittee within RTCM. I still serve as its chairman.
SM
Where do you see personal tracking and messaging technology going over the next few years, and can you tell us anything about DeLorme's roadmap moving forward?
Patrick Shay
I believe we're just scratching the surface of this emerging market. The confluence of GPS positioning and mobile satellite data communication technologies presents exciting opportunities. While I cannot reveal any of our future product development plans at this time, I can only say "you ain't seen nothin' yet." So stay tuned. We are uniquely positioned to capture the intersection of mapping, GPS and satellite communications.
Our vision is to change how consumers, enterprise and government customers communicate, work and deploy through dependable, affordable two-way tracking, locating, alerting and messaging anywhere on the face of the Earth.