2023 is going to be another busy year for Brisbane, Australia-based EM Solutions as the company kicks off with a record-level of backlog orders and the company looks forward to ambitious expansion plans and lots more 'firsts'.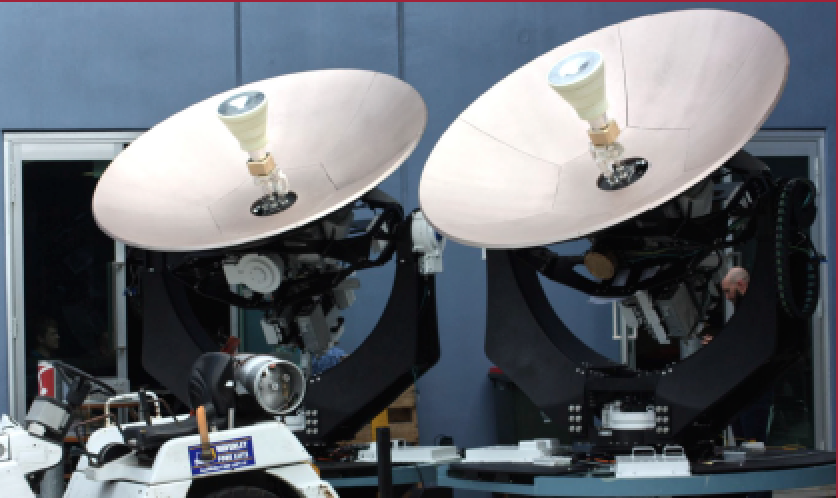 Australia, facility, conducted at the end of 2022.
In early 2023, the first of the company's King Cobra (Fleet), two-meter, maritime terminal systems will become operational with Navies in Europe and Asia- Pacific, requiring a significant ramp up of global support and sustainment activity with the firm's international partners. The systems will undergo a Completion of Certification for Operation on multiple military and commercial constellations, including non-GEO satellites, which will be another 'first' for the company's terminals.
Back in EM Solutions' home market, focus continues on the expansion of SATCOM upgrades with the Australian Navy as well as participation with global Defence prime contractors on next generation Space programs.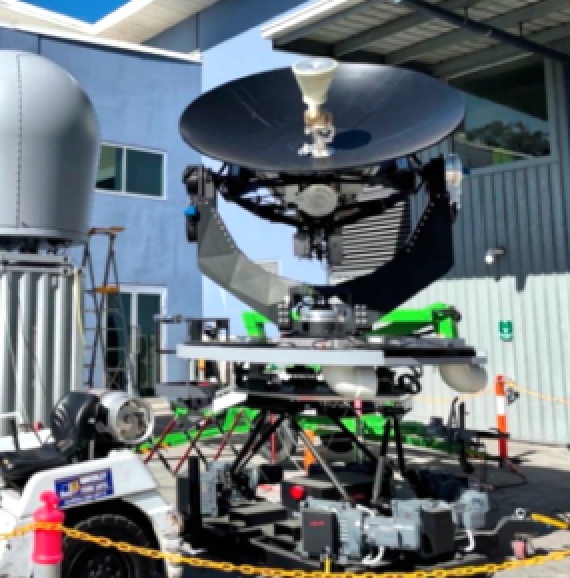 EM Solution's King Cobra testing at company facilities in Australia
Expect more 'firsts' from the team as EM Solutions takes their SATCOM terminals to new heights and demonstrate satellite access in non- Geostationary orbits and in commercial and military bands — further expanding capability for their customers.
The team will also be focused on the next wave of innovation with participation in a number of programs related to antenna, RF, optical and tracking technology with Australian SmartSat Cooperative Research Centres (CRC) and their consortium of government and academic partners. Although actively involved in the next generation of antenna technology, EM Solutions' offerings remain concentrated on the evolution, resilience and increased capability provided by parabolic antennas for naval communication in the immediate period.
Post-pandemic, after the past few years of interruption, delays and component obsolescence, EM Solutions is on track to achieve greater stability in their global supply chain. Expansion is on the horizon; the team will be extending its manufacturing footprint in Australia by 1500 square meters to meet the growing demand for the company's SATCOM-on-the-Move (SOTM) terminals and these products will be hitting the road to expand the company's presence globally with increased support and service capability in Europe and participation at industry events across North America, Europe and Asia.
www.emsolutions.com.au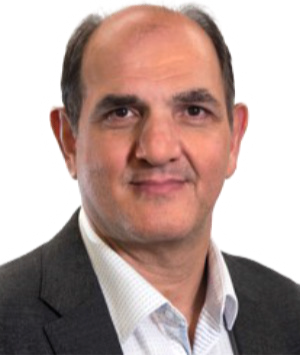 Georgios Makris is VP of Operations at EM Solutions and he is responsible for the manufacturing, testing and maintenance of EM Solutions' products. With a keen eye for detail and a passion for quality he manages the expert team of engineers and technicians who carry out complex assembly and testing of equipment to ensure it complies with strict specifications and standards.
---