The past couple have years have not been good for pay-radio's prospects in Europe. We've seen the Worldspace catastrophe, now well over two years into its Chapter 11 bankruptcy (WS filed in October 2008) and with legal bills still running into the hundreds of thousands of dollars a month.

Worldspace's European and other international operations were also wound up as part of the failure, and left suppliers, content partners and staff out of pocket. The greater risk was that the whole concept of European pay-radio would prove to be a non-starter especially given the somewhat downbeat view from many industry experts that Europe's multilingual challenges were too great and that its high-quality public and commercial radio was quite sufficient for its audience.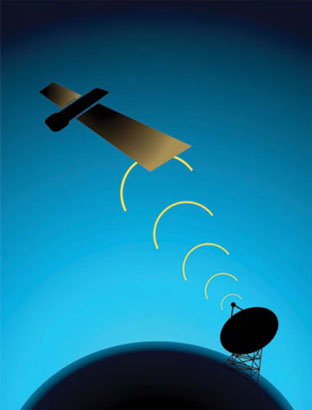 It is now known that Worldspace's founder Noah Samara's latest involvement is in a company seeking to acquire TerreStar, but there also remains his ownership of the actual Worldspace satellites as part of his $5.5m purchase of assets via his Yazmi vehicle in October 2010.

Meanwhile, Liberty Media and, in particular, John Malone's name keeps cropping up on assorted penny share blog sites as "...being up to something." This might be total wishful thinking, of course.

AfriStar, the first Worldspace craft to be launched, is fast approaching the end of its design life. Launched in October 1998 with a 12-year operational design life (and fuelled for a 15-year orbital station-keeping life), the formal end-of-life is now very close. AfriStar also has known solar array problems. So far, so bad.

But there remains a strong undercurrent of support from a couple of potential pay-radio service operators, as well as platform providers. Indeed, it could now fairly be said thatthere may, at long last, be light at the end of the tunnel.

First up, although not necessarily the first to market, is Ondas Media, which talks of a service launch in the coming two years and that they are making solid progress. They say they are also working closely "with the two transmission license holders, namely Solaris Mobile and Inmarsat."
Solaris Mobile has its satellite payload waiting in orbit, while Inmarsat has yet to announce its plans to occupy the frequencies allocated to it by the European Commission, and the delay might see a push from Solaris to be allocated the Inmarsat spectrum if forfeited.

This past October saw Ondas demo a working version of its radio reference technology to BMW, for example. During 2011, Ondas says "we plan to extrapolate that demonstration to include new car makes and models, and to have live content over the air."

Ondas has an exclusive radio development contract with radio technology specialists Delphi. Ondas already has commitments from automakers BMW, Renault, and Nissan. Test transmissions were also undertaken last year in Italy to showcase satellite and terrestrial signals to test vehicles. Ondas says this year's efforts will focus on building out the terrestrial repeater networks in the main European high-value markets.

Ondas is also quietly building its support from broadcasters, and while it would be comforting to see these publicly renewed, and extended, we understand that Saudi billionaire Prince Alwaleed bin Talal's Rotana music group is still on board, as is RTL and the UK's Jazz FM.

The past two years have not been the best for raising fresh venture capital, and Ondas Media's CEO Dave Kruger says that, as with any start up, getting their hands on early access to cash would have made progress easier, "but we are comfortable living within our means during these challenging times with the global economy.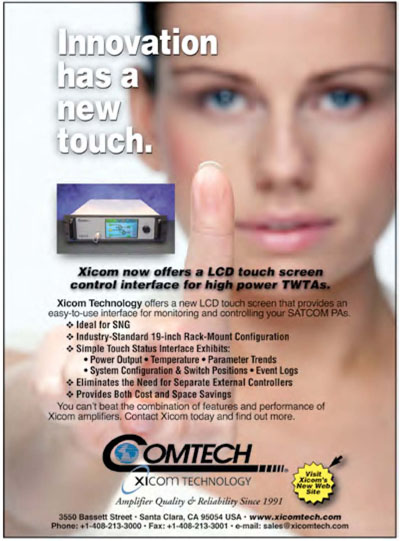 Investor interest remains very high for European satellite radio, tempered of course with the rational measures any investor must take in uncertain financial conditions. With the support of the car companies, we've managed to smooth the buildout of the system to facilitate the capitalisation of the project."

Specifically, Kruger says the car companies — in giving their support — have permitted a road map to be created whereby Ondas' radio specification (ETSI Satellite Digital Radio) can be integrated into vehicles for the 2013-2014 time-frame.

The second major player in this space is France's Onde Numerique, headed up by Franz Cantarano, a former VP at Worldspace and committed to supplying more than 50 radio channels, "tailored to a French audience." Last July, Onde partnered with Actia Sodielec for the procurement of SDR transmitters in France and elsewhere in Europe. Onde had already acquired some of Worldspace's liquidated assets in France from the bankruptcy court in Toulouse.

As an aside, telephone chipset giant Qualcomm had secured a chunk of L-band capacity in the UK, no longer needed for their now abandoned FLO-TV plans. Qualcomm seems to want this spectrum re-allocated away from media usage to telco. This is a decision CEPT (European Conference of Postal and Telecommunications Administrations) will have to make in due course, no doubt with strong opposition from the likes of Ondas and Onde. Mr. Cantanaro says he had hoped to get his French system up and running before expansion into other markets.

It seems both would-be broadcasters are seeking to make announcements at the Mobile World Congress in Barcelona (February 14-17) and certainly Solaris Mobile says it expects to be "busy" and very much present at the giant show.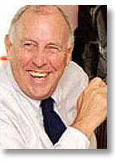 About the author
Chris Forrester is a well-known broadcasting journalist and industry consultant. He reports on all aspects of broadcasting with special emphasis on content, the business of television and emerging applications. He founded Rapid TV News and has edited Interspace and its successor Inside Satellite TV since 1996. He also files for Advanced-Television.com.


Key Date For Sirius and Liberty Media

The blogosphere is full of gossip and speculation that an upcoming key date, March 7, could be instrumental in taking pay-radio outfit Sirius XM onto its next — perhaps global — stage.

Currently, the situation is that John Malone's Liberty Media is, in effect, in control of 40 percent of Sirius XM (Liberty injected $530m in loans two years ago, convertible into 40 percent equity). But the deal came with a number of restrictions. Malone/Liberty is subject to a 'standstill' until the second anniversary of the cash injection date, i.e., March 6 2011. After March 6, Liberty can increase its stake to 49.9 percent if so desired, or go beyond 49.9 percent but with the obligation that it must offer to buy all the remaining stock. On March 7, if it wishes, Liberty is free to sell or, more importantly, transfer its existing stake in Sirius-XM to another entity.

One well-placed U.S. commentator is suggesting that one option would be for Malone to do as he has done many times before, which is to then exploit the Sirius-XM losses in a tax-efficient manner and spin the business off with other Liberty Media assets.

Which is where the conspiracy theorists come in: Malone, and a Liberty subsidiary (Liberty Satellite Radio) owns a very large chunk of net operating losses at Worldspace, now in the end-game as far as its Chapter 11 bankruptcy is concerned. Some close observers are watching (hopefully) the potential for a Sirius and Worldspace link-up, with Malone exploiting those Worldspace losses to help fund new facilities for a global operation. Certainly, new satellites will be needed (although some U.S. capacity is being freed up as new Sirius/XM craft come onto stations serving the USA and Canada). There's a new Sirius (FM-6) satellite slated for launch later this year, for example.

Now, all of this is pure speculation, of course, and Dr. Malone might leave everything exactly as is, and just celebrate March 6th with a cherry soda and a remembrance of a good, and profitable, deal done!