Mr. Osborne was appointed Group Vice President and General Manager of MDA in January of 2014. His initial appointment to the company occurred in May of 2009, when he was named President, Satellite Systems, which covered the Montreal and UK operations.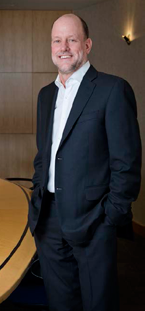 He was then appointed President, Satellite Systems and Advanced Technologies, which incorporates the communications subsystems business in Montreal as well as MDA's robotics business in Brampton, Ontario. Prior to this appointment, he held the position of President, Advantech Networks, a provider of Satellite and Wireless Solutions for the Telecommunications and Broadband markets from 2006 to 2009.
Mr. Osborne started his career with Spar Aerospace in 1983 as a Mechanical Design Engineer. Since joining the management team in 1989, he held positions of increasing responsibility: Manager of Manufacturing Engineering, Director of Engineering, Program Manager, Vice President Sales and Marketing and Senior Vice President and General Manager.
Mr. Osborne holds both a Bachelor in Mechanical Engineering and a Masters in Business Administration, both from McGill University, Montreal, Canada.
SatMagazine (SM)
Mr. Osborne, would you please provide us with some history and background on MDA?
Don Osborne
MDA is a global communications and information company providing operational solutions to commercial and government organizations worldwide. We focus on two principal markets, Communications, and Surveillance and Intelligence.
Through our subsidiary SSL, MDA has become a world-class supplier of communication satellites, complementing our established system engineering business in this market segment, with over 50 years heritage of performance and reliability. MDA is also the world's largest independent commercial supplier of spaceborne communication satellite antennas across C-, Ku-, Ka-, L-, and UHF bands.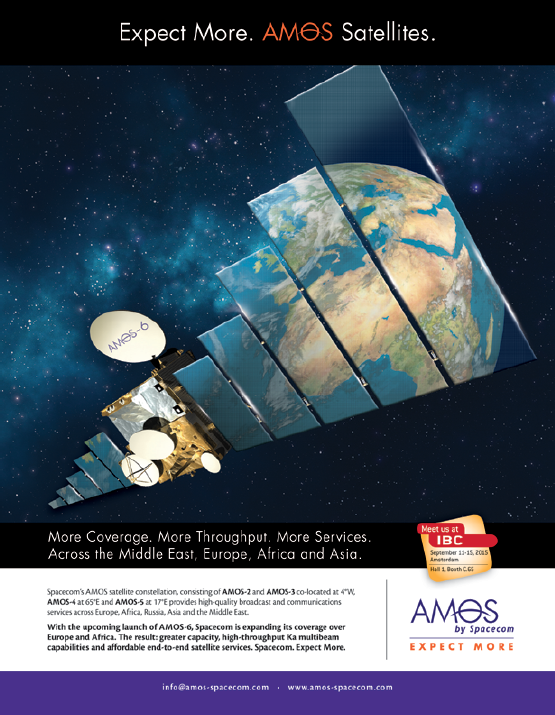 In the Surveillance and Intelligence market, MDA supports a broad range of government and commercial activities in the areas of national security, environmental monitoring, space robotics, natural resources and agriculture providing end-to-end solutions to monitor and manage changes and activities worldwide. MDA supports other markets with advanced technology in the areas of complex information systems, terrestrial robotics, aviation systems and services, and unmanned aerial vehicle services.
We've grown from a company incorporated in 1969 in Vancouver, B.C., Canada, with two employees targeting the emerging remote sensing industry, to a global company recognized as a leader in communications and information, with revenues of more than $2 billion and over 4,800 employees, operating from 11 locations in the United States, Canada, and across the globe.
SM
One of MDA's well-known satellites is RADARSAT-2, which is now seven years into its mission. Would you provide us with an update on the health of the mission and your expectations for the future operations?
Don Osborne
While RADARSAT-2 has recently passed the seven year milestone of its mission, the current evaluation of the mission's operational parameters show that the satellite is in excellent health and can be expected to continue to deliver high-quality, reliable SAR imagery for years to come. To evaluate the overall health of the mission, we can look at a number of parameters, such as the amount of fuel on board, the health of the spacecraft's components and the overall experience of the satellite operator.
One of the key operational factors for a satellite is the amount of fuel that is available for routine operations. Over the life of a satellite, orbital maneuvers are required to keep the satellite in its very precise orbit and to avoid collisions with debris that could harm the spacecraft. At launch, RADARSAT-2 used about five percent of its fuel for launch adjustments to achieve the correct orbit. Standard operations for the past seven years have resulted in the use of about three percent of the fuel reserves, which leaves more than 90 percent of the original fuel still on board. RADARSAT-2 could operate for another 30 years and still have sufficient reserves to gracefully de-orbit the spacecraft.
To operate in the harsh environment of space, RADARSAT-2 was designed with redundant systems to ensure that the satellite can continue to function, even if a primary system is damaged during launch, or during operations. Seven years into its mission, RADARSAT-2 is exceptionally healthy.
Of the all the major systems on RADARSAT-2, most are still running on their primary components. Only two systems have experienced issues where the backup components have been engaged, and neither of these systems impacts the imaging ability or quality of the satellite. There are also three non-imaging systems that have experienced only minor performance degradation. The level of spacecraft health on RADARSAT-2 at this stage of the mission has exceeded expectations.
The experience that MDA brings to the RADARSAT-2 mission as the satellite's designer and operator forecasts a long operational life for RADARSAT-2. MDA is a pioneer in space-based SAR and has designed, built and operated some of the most successful Earth Observation missions. Through the development of the RADARSAT Program, starting with RADARSAT-1 in the early 90s, MDA has developed significant experience that applies directly to the operation of RADARSAT-2, and those lessons learned will contribute to RADARSAT-2 having a long life ahead of it.
SM
People can easily understand optical data, thanks to exposure through Google Earth and other consumer-focused platforms. SAR is more technical and harder for even GIS professionals to understand. What are some of the unique benefits of SAR information that make it a valuable tool for people to consider adding to a portfolio of solutions?
Don Osborne
SAR provides some unique capabilities that other remote sensing technologies just cannot provide and delivers unique benefits that make it a valuable addition to the GIS professionals' toolkit.
Potentially the most significant benefit is the reliability of imaging that SAR provides. SAR is an active sensing technology, meaning that the SAR satellite provides its own source of illumination of the Earth's surface. Optical satellites are passive, in that they rely on the sun's light for imaging. This means that optical satellites are weather-dependant.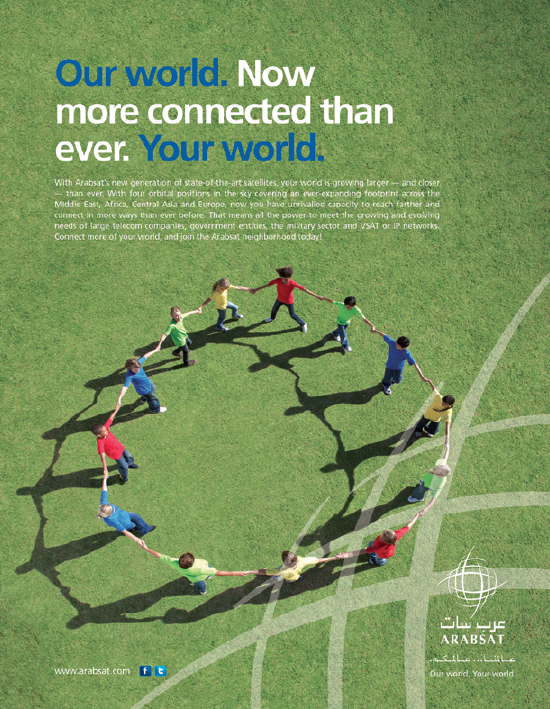 SAR satellites, on the other hand, are weather and atmosphere independent, which means they can image through clouds, rain, smoke, darkness or other atmospheric conditions. This ensures that any day of the year, subject to addressing the sometimes competing demands of multiple customers, RADARSAT-2 will acquire the imagery our customers need.
One of the unique applications of SAR satellites is InSAR, or Interferometric synthetic aperture radar. InSAR is a radar technique that uses two or more SAR images to generate maps of surface deformation using differences in the phase of the waves returning to the satellite. Because of the highly precise nature of the SAR instrument on the satellite, RADARSAT-2 is able to measure changes in the height of the Earth's surface at a millimeter scale. InSAR-based solutions provide significant benefits for a number of MDA's customers in the Oil and Gas, Mining, Urban Infrastructure and Disaster Management sectors.
SM
RADARSAT-2 has some unique EO capabilities. What applications does RADARSAT-2 provide the most value for, and are there any new applications that you would like to tell us about?
Don Osborne
MDA is a market leader in the operational delivery of time-sensitive, business process-specific, geospatial information across a wide range of markets. MDA focuses on customers that need near real-time data, and we have built our reputation around delivering on these customers' expectations. While we have a large number of applications that leverage the strengths of RADARSAT-2, there are a few that are worth talking about at this juncture.
One is oil spill and seep detection—the current oil price climate has put significant pressure on offshore oil and gas exploration and production budgets. Remote sensing using radar satellites is a proven and reliable tool for the monitoring of broad offshore areas and for over a decade, oil spills have been identified and tracked using these tools. Space-based monitoring is a highly cost effective, non-intrusive, and safe approach to imaging areas well beyond the visual range of platform or aerial reconnaissance. In addition to providing critical information about an oil spill (size, location, extents, trajectory), space-based radar imagery collected globally both onshore and offshore provides valuable historical information.
For instance, offshore imagery archives are routinely used to identify the location and patterns of natural seepage in offshore basins. Natural seeps are used as an indicator for the presence of hydrocarbon reserves. The identification of natural oil seeps is routinely used as a cost- and risk-reduction method for high cost deep-water offshore exploration. Space-based radar archives covering over 20 years provide an excellent basis for determining the absence/presence, patterns, recurring frequency of offshore natural seeps. This historical archive is also used to establish an environmental baseline during early evaluation and production to help discriminate between naturally occurring oil and accidental oil releases.
Another application is for forest monitoring—climate change is a hot topic right now, and how deforestation, particularly in the tropics, is tied closely to this issue. Monitoring the state of a forest has always been a challenge. They cover large areas, are often located in places that are difficult to access, and they are frequently in areas that are normally cloud covered.
MDA's forest monitoring solutions allow us to leverage the all-weather acquisition capability of SAR, and a unique broad area, high-resolution beam mode on RADARSAT-2. The Extra-Fine mode allows us to image at 5m resolution over an area of 125 km x 25 km per scene. This allows us to efficiently image over large areas, at a resolution that can detect logging. Coupled with our automated change detection capability we can help the authorities responsible for protecting forests to move from a reactive to a proactive approach.
Then there is MDA BlueHawk, which provides an unclassified, multi-sensor maritime domain awareness picture to maritime security organizations worldwide. Fusing space-based radar, AIS vessel tracking and other maritime information, MDA BlueHawk monitors vast maritime regions, rapidly detecting potential threats as far from shore as possible. MDA BlueHawk leverages RADARSAT-2's ability to collect huge amounts of imagery over the maritime domain. No other sensor can provide the operational support to provide near real-time monitoring of country-wide EEZs.
Editor's note... A MDA Geospatial Services Overview video is available for access at: https://www.youtube.com/watch?v=Jt8XbRQEmSw
SM
Could you highlight the unique capabilities the RADARSAT-2 program provides in the maritime surveillance sector?
Don Osborne
RADARSAT-2 was designed to monitor Canada's vast maritime domain, providing the Government of Canada with critical intelligence. The satellite is the best sensor for maritime domain awareness, and provides some unique benefits:
Offered is the broadest coverage, as RADARSAT-2 was designed to support maritime monitoring. Our ship detection modes can collect swaths up to 525 km wide, which is significantly larger than any other commercial SAR sensor.
Also to be considered is the satellite's highest collection capacity. In addition to being able to collect large areas, RADARSAT-2 also has the greatest collection capacity of any commercial SAR mission. RADARSAT-2's SAR on-time coupled with our global network of reception stations means that RADARSAT-2 can collect more imagery than any other commercial SAR provider.
Unique ship detection modes are incorporated into RADARSAT-2, which has dedicated ship detection modes that are tuned to improve ship detection capabilities. Our operations team has more experience with maritime monitoring than any other SAR provider, and our focus on near real-time delivery means that customers can receive time critical ship detection information within minutes of downlink.
SM
A similar question, but this time for the military, agency and government side of the industry?
Don Osborne
RADARSAT-2 has supported a large array of military and government users since the launch of the mission. While supporting maritime activities has been a significant component of the mission, RADARSAT-2 is also well suited to other military and civil applications.
When looking at flexibility, RADARSAT-2 has more than 20 different beam modes on the satellite. That happens to be the greatest choice in the number of beam modes offered by any SAR mission. Such flexibility means that, with RADARSAT-2, a customer will always be able to find a beam mode that will provide the optimal combination of coverage, resolution and polarization for a particular application.
One key mode, Spotlight, provides imagery at a nominal resolution of
1m. At this scale, detection and observation of much smaller targets of interest are possible. Detailed information obtained at this resolution has utility across a broad spectrum of civilian and military applications.
SAR data from RADARSAT-2 can be used to accomplish high resolution, automated change detection, which has many military and civil government applications. By comparing two or more scenes from the satellite, we can use automated or semi-automated process to identify change that occurs between the collections, irrespective of the weather conditions. When coupled with analysis from MDA's experienced image analysts, RADARSAT-2 can be a key element of any intelligence operation.
SM
MDA offers both RADARSAT-2 information as well as products and services based on the information from the satellite. How have you seen the market for satellite information evolve, and how do you expect that the market will continue to grow?
Don Osborne
In our market, we see two distinct trends developing. First, the services we offer are being increasingly defined by the specific customer problems we solve rather than the characteristics of the source of data.
Second, the use of embedded spatial information is becoming increasing prevalent as an aid to decision making across all aspects of society. Both of these trends drive adoption of information services by a much largely user base than that using imagery. As such, we continue to expect the market for satellite information services to continue to grow at a pace that will outstrip the growth from imagery and data products alone.
SM
RADARSAT Constellation Mission (RCM) will launch in 2018—how will this meet the growing needs of the markets? What satellites will comprise the RCM and what coverage will this constellation provide?
Don Osborne
The RADARSAT Constellation Mission (RCM), being developed for the Canadian Space Agency, is the continuation of the radar program in Canada that began with the launch of the synthetic aperture radar satellite, RADARSAT-1, in 1995, followed by RADARSAT-2 in 2007.
The next-generation space radar mission (RCM) is a baseline of three ~1400 kg spacecraft, scalable to six or more to provide fast revisit, very high collection capacity, and frequent coverage—12 day repeat cycle per satellite, and a constellation repeat period of four days.
The current industry demand is for repeat persistence and RCM is expected to meet that need with daily coverage over most of the Earth. RCM also includes rapid satellite tasking as well as rapid data and information distribution to end users, plus multi-polarization capabilities for broad information content. RCM also includes simultaneous AIS and space radar data for effective maritime security.
The main RCM data application areas will be maritime surveillance, which includes ice, oil, wind, and ship monitoring; ecosystem monitoring for forestry, agriculture, wetlands, coastal changes and permafrost; and disaster management: mitigation, warning, response, and recovery.
www.mdacorporation.com/
MDA's Twitter account: @MDA_Geospatial
---