Investments in smallsat driven missions and platforms continue to grow at a significant pace, as commercial, governments and academic markets recognize their advents and potential.
Technology is maturing and focus moves from prototype to industrial production. This opens up questions as to how data should be handled most efficiently and methods of how to exploit missions in best possible ways. In recent years, GomSpace has prepared for these new challenges, adapting to change in the different stages and phases; preparing for industrial production and now offering constellations management as a service.
---

---
GomSpace Products
GomSpace Flight Heritage and Core Competencies in RF
Through their ongoing in-orbit demonstration program "GOMX," GomSpace has demonstrated implementations of LEO satellites which has since been used in several commercial missions moving to provide new services based on the data obtained from these missions.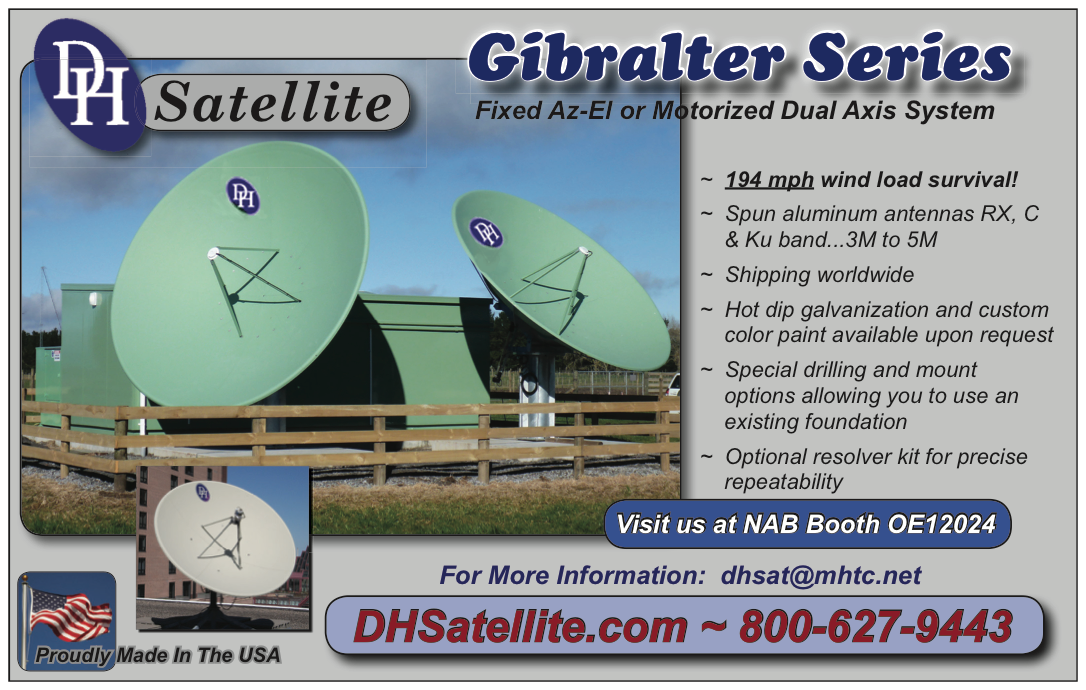 GOMX-1 in 2013:
• Robust and reliable platform
• ADS-B based aircraft tracking
GOMX-3 in 2015:
• Agile ADCS performance includes target tracking
• Drag management
• 3 SDR based payloads
• X-band downlink
GOMX-4 in 2018:
• Inter-satellite linking
• Stationkeeping with propulsion
• Multi-satellite operations
• 3 SDR based payloads
• 3 Optical payloads
GomSpace is currently working with ESA on the GOMX-5 satellite mission which is planned to be launched in 2021. GOMX-5 will demonstrate new nanosatellite capabilities for the next generation nanosatellites requiring high speed communications links and high levels of maneuverability.
Since the beginning, GomSpace has been developing cutting edge space technology especially within nanosatellite radio communication and advanced radio payloads. GomSpace possesses unique competencies within radio technology, advanced antennas and software defined radios as well as knowledge about radio-links in space. GomSpace is expanding its radio product platform for space-to-ground as well as space-to-space applications and will introduce new antennas and radios within the coming year.
GomSpace continue making partnerships on developing and maturing new technology. One of the long-standing partnerships are together with Aalborg University in Denmark where programs currently work to increase battery life of satellites as well as a project for the development of high gain antennas for small satellites.
Strategy and Product Development
Focus for GomSpace product roadmap and associated technology plan is to increase the number of applications supported by nanosatellites within radio communication constellations and global asset tracking.
In practice, this means a continuous increase of the technical performance of GomSpace satellites, e.g., larger on-board computing power, larger data transmission rates, improved antenna technology and a design optimized towards reliability.
Industrialization of Space Technology
GomSpace has built the basis for industrial production of nanosatellites and is transforming the portfolio to industrial production.
During the last years, GomSpace has worked to standardize its products and solutions to provide the customers with both the ability to use predefined designs but also to benefit from the highly modular nanosatellite subsystems in GomSpace product line. Through this process, GomSpace can ensure not only a high production rate but also a high-quality level in the final solutions.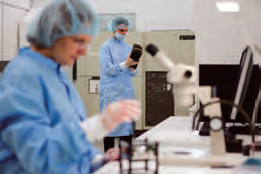 For commercial applications, it is key to understand the reliability of nanosatellites in Low Earth Orbit (LEO). To support this, GomSpace have developed platforms to support an operational life of five years. This is achieved and documented through GomSpace's test and qualification processes. The GomSpace test schemes are continuously refined and optimized to support reliable missions based on smallsats.
GomSpace Manufacturing
The strategical shift from prototype to industrial production has meant to GomSpace a significant investment in not least new organizational competencies but also expansion for and investment in new facilities and equipment.
The manufacturing facilities at GomSpace consist of:
• Electronic production for manufacturing of modules and systems for customer deliveries and for Satellites to be produced at GomSpace
• A professional class 100.000 cleanroom allows integration of multiple flight satellites in parallel according to strict standards for clean room assembly
• State of the art AIV facility for manufacturing of satellites in larger series
• In addition, fully new build testing facilities were inaugurated in 2018. The test center offers facilities for all necessary environmental testing among others radiation testing as well as thermal, vacuum, helium leak and other required for professional satellite manufacturing
• In 2019, a 'new product Introduction' area will be included for a smooth and fast-running in of new products.
All production is performed by certified electronic workers and certified Assembly, Integration and Verification (AIV) team. Production is performed in collaboration with quality certified Electronics Manufacturing Service (EMS) providers and with incoming inspection and unit tests performed by GomSpace.
Currently, GomSpace's manufacturing capability is being transformed from prototype assembly to simultaneously producing In-orbit Demonstration (IoD) satellites in series. In 2019, Gomspace will be producing several satellites in different IoD projects. In the years to follow, production capability will be further increased so, the company will be able to produce at a level of hundreds of satellites annually in these facilities of which the majority part will be constellation satellites.
Operations as a GomSpace Service
While satellites are getting smaller and cheaper, constellations are getting larger and more complex.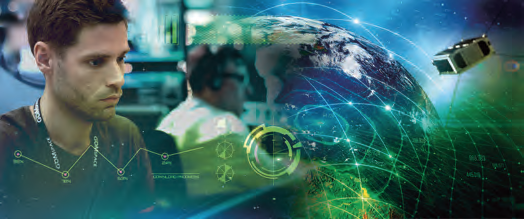 The cost reductions achieved by smallsats have enabled new business models, but few are actively trying to solve the complexity of managing the mega-constellations. The vast multi-disciplinary knowledge necessary to operate a large constellation is often underestimated and the required amount of staff remains comparable to traditional operators.
In 2018, GomSpace initiated activities in Luxembourg focusing on constellations management services. The company's team is addressing the need for intelligent, flexible and scalable operations for satellite constellations by introducing a new cloud platform and service model.
GomSpace is leveraging more than a decade of experience enabling satellite-based businesses to provide a cost-effective solution to our customers. Since the firm's start, the company has generated a wealth of intellectual property and experience of operating subsystems, payloads, platforms, constellations, ground stations and end-to-end services. All of these are currently being consolidated in the company's Mega-Constellation Operations Platform, to offer customers constellation management services that...
• Reduces CAPEX, avoiding large upfront investments in tools, infrastructure and staff
• Grows with the business, using the same platform to manage from the first in orbit demonstration to complete production systems
• End-to-end integration, including satellites, terminals, ground station networks and end-to-end services all in a single platform. Only this way can you truly optimize globally and locally
• Brings flexibility to changing business needs, such as maximization of the mission lifespan, reduction of the overall costs, compliance with regulations, maximization of service performance, coverage, management of service quality service or disposal at the end-of-life
• Fully automated routine operations and highly automated contingency operations, providing hands-off and even lights-out operations, enabling our customers to focus on their business
• Fully managed services, including data processing and dissemination, service quality control, actively securing the entire chain with world-class latency and uptime performance.
Constellation management of smallsats requires a wealth of disciplines, such as configuration management, security, network management, situational awareness, orbital dynamics, scheduling, automation, disaster recovery, simulations, radio-frequencies and regulations. GomSpace has the expertise and tools, both continuously being integrated in our platform, that is used by each mission since AIT (Assembly, Integration and Testing) and growing with the constellation.
GomSpace is pioneering true development and operations in the space industry with strategies recognized by web applications and lean manufacturers. In this manner, GomSpace customers' business remains agile, swiftly adjusting to dynamic market conditions and actively responding to threats and opportunities.
Such a level of reliability and flexibility is only possible with a multi-layered automation solution that compounds the operators experience to generate increasingly more complex operations while keeping the total cost of operations at a competitive level.
GomSpace Luxembourg is supporting a growing number of missions, integrating with the leading ground station network providers and every month releasing new features and capabilities to improve the company's operations.
www.gomspace.com
---