Orbital Sciences + Iridium—Financially Speaking, When You Say "Huge," This Is "Huge."
Orbital Sciences Corporation (NYSE: ORB) has started the production of 81 satellites for the Iridium NEXT program, all as part of a contract between Orbital and Iridium's prime contractor, French-Italian aerospace company Thales Alenia Space.
Orbital will complete the assembly, integration, test and launch support phases for this second-generation global communications satellite constellation at its satellite manufacturing facility in Gilbert, Arizona.
The commencement of production also signifies the opening of a Foreign Trade Zone (FTZ) at the Gilbert facility, which allows Orbital to reduce program costs by importing foreign-sourced hardware from Thales Alenia Space.
"Ten years ago, this factory was created with large scale production in mind," said Jason Yocum, Orbital's Senior Program Director for the Iridium NEXT production program. "At the Gilbert facility, we produce cutting-edge satellites that are executed with the highest degree of excellence
and professionalism.

"As always, we appreciate the support we have received from the Town of Gilbert as we begin to use this unique facility for its intended purpose—as an international, high-rate, satellite production factory."
Orbital worked closely with the town of Gilbert to develop the FTZ, enabling the company to develop a highly efficient satellite production line. Orbital will integrate a total of 81 satellites for the constellation, including 66 Low-Earth-Orbit (LEO) operational satellites, six in-orbit spares, and nine ground-backup spacecraft, over the next three years.
Orbital's responsibilities also include ground support equipment, primary and hosted payload integration, shipment and launch integration services.
"We thank Orbital for their partnership and cooperation in creating Gilbert's first Foreign Trade Zone," said John Lewis, Mayor of Gilbert, Arizona. "It takes a tremendous amount of effort to prepare for a project of this magnitude and we are excited for this international effort to be happening here in Gilbert."
Scheduled to start launching in 2015, Iridium NEXT will fully replace Iridium's current satellite constellation of 66, cross-linked, LEO satellites that cover 100 percent of the globe.
The new satellites will dramatically enhance Iridium's ability to meet the rapidly-expanding demand for truly global mobile communications on land, at sea and in the skies.
"Over the past three years, our teams have been working diligently to produce the best-designed satellite and to validate that design in preparation for production," said Scott Smith, Chief Operating Officer, Iridium Communications Inc.
"Team members from all over the world have been working together to challenge the processes, build hardware for validation testing and work to make this process as efficient as possible. All of this hard work has paid off and we look forward to a steady production of high quality satellites for our new network from this facility."
Orbital also engaged in a ribbon cutting ceremony to announce the start of the production of the 81 Iridium NEXT satellites. In addition to viewing the production line, visitors were able to view NASA's Orbiting Carbon Observatory-2 (OCO-2) satellite, which is currently in its final integration and testing phase—Orbital will provide an update on the program.
Iridium is the only mobile voice and data satellite communications network that spans the entire globe that enables connections between people, organizations and assets to and from anywhere, in real time. Together with its ecosystem of partner companies, Iridium delivers solutions for markets that require truly global communications.
Thales Alenia Space, a joint venture between Thales (67 percent) and Finmeccanica (33 percent), is a key European player in space telecommunications, navigation, Earth observation, exploration and orbital infrastructures.
Thales Alenia Space and Telespazio form the two parent companies' "Space Alliance," which offers a complete range of services and solutions. The firm's expertise ranges from its dual (civil/military) missions, constellations, flexible payloads, altimetry, meteorology and high-resolution optical and radar instruments. The company posted consolidated revenues in excess of 2 billion euros in 2013, and has 7,500 employees in six countries.

Orbital develops and manufactures small- and medium-class rockets and space systems for commercial, military and civil government customers.
The company's primary products are satellites and launch vehicles, including LEO, Geosynchronous-Earth-Orbit (GEO) and planetary spacecraft for communications, remote sensing, scientific and defense missions; human-rated space systems for Earth-orbit, lunar and other missions.
The firm also engages in the manufacture of ground- and air-launched rockets that deliver satellites into orbit as well as missile defense systems that are used as interceptor and target vehicles.
Orbital also provides satellite subsystems and space-related technical services to government agencies and laboratories.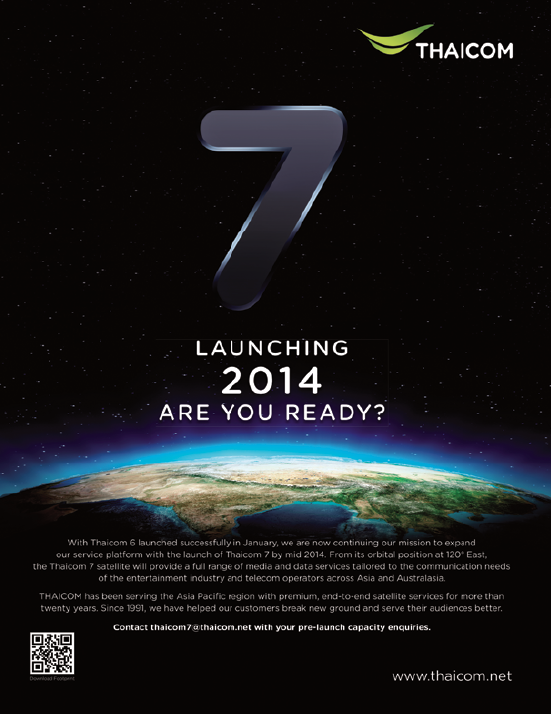 For further information regarding Orbital Sciences, please visit: http://www.orbital.com/
* * * * * * * * *
RUAG Space—POD'ing Along
Sentinel-1, the European Copernicus Program's first environmental satellite, is ready for launch.

On April 3, 2014, 23:02 Central European Time, the radar satellite lifted off from the European spaceport in Kourou, French Guiana, aboard a Soyuz launcher en route to its orbit. RUAG Space contributed greatly to the satellite's development and construction.
Sentinel-1, the first in the Copernicus satellite family, will deliver data for a variety of environmental and safety related applications, including detecting oil spills, mapping sea ice, monitoring the movement of land masses and mapping trends in land use.
Additionally, Sentinel-1 will support disaster relief and humanitarian crisis response by providing Earth observation data.
Knowing where the satellite is at any given time is a prerequisite for ensuring its measurements are precise. That's why the satellite uses signals from the United States' GPS (global positioning system) satellite navigation system for attitude control.
The GPS receiver developed by RUAG Space is tailored to meet precise orbit determination (POD) requirements in space. Unlike the GPS receivers commonly used in terrestrial applications, these devices are capable of simultaneously processing signals received at two different frequencies, and thus delivering positioning information of the highest accuracy.
A laser terminal on board of the satellite will make it possible in the future for satellites to send data over an optical connection to European Data Relay System (EDRS) satellites that ESA will launch by the end of 2014. This new technology lets satellites send substantially more data than is possible with a standard direct radio link with the Earth.
RUAG Space supplied the telescope assembly for Sentinel-1's laser communication terminal.
RUAG Space was also responsible for producing the satellite's aluminum and carbon fiber structure.
Comparable to the chassis of a car, this structure forms the "backbone" of the satellite onto which all other components are mounted. RUAG Space also provided the thermal insulation for the Sentinel-1 satellite.
In addition RUAG Space manufactured a number of electronic modules electronic modules for controlling and tracking the satellite in orbit.
The radar antenna features another 28 RUAG electronics modules, which are used to direct the radar beam. The electronics modules that generate the radar signal were also supplied by RUAG Space.
For further information, access http://www.ruag.com/
* * * * * * * * *
ETL Systems + Boeing—Maritime Moves For GX
ETL Systems has been selected by Boeing to support Inmarsat's GX services for high speed maritime communications.

A range of ETL's RF systems will support the first of three Global Xpress® (GX) satellites. The Inmarsat-5 F1 has launched and successfully completed its orbital deployment stages on schedule.
The first teleport, in Fucino, Italy, where ETL's equipment is installed, is being commissioned next month. Inmarsat-5 F1 is on course to commence commercial service of its high-speed broadband GX connectivity service by mid-year 2014.
From its geostationary orbital location at 62.6 degrees East, the I-5 F1 will offer high-throughput broadband services. The satellite, manufactured by Boeing, features 89 beams and six steerable high-power spot beams, which will enable Inmarsat to increase capacity based on customer demand.
ETL Systems was selected to supply its new Alto range of line amplifiers as well as RF splitters and combiners for the ground segment of the project. These offer signal optimization and signal distribution over L-band, and provide remote control and monitoring for 24 hour operations.
As ETL systems recently launched its North American operations, headed by Susan Saadat, Vice President of ETL's North American Sales and Operations, this is an excellent example of the expansion that is being achieved in the US.
"This new project with Boeing is another example of our growing international trade," said Ms. Saadat. "More than 40 per cent of our turnover is coming from U.S. sales and we are encouraged to see those numbers rise. We strive to continue to produce the most resilient RF distribution products and maintain ourselves as a key player in the satellite market."
For further information about ETL Systems, please visit http://www.etlsystems.com/
* * * * * * * * *
Rockwell Collins—The First From Brazil
Rockwell Collins recently delivered its HF-9087D radio to Helibras, marking the first radio manufactured and delivered by the company's Brazil facility.

Rockwell Collins is under contract with Helibras to deliver avionics and communications for the Panther, Fennec, Cougar and EC-725 platforms.
The Rockwell Collins HF-9087D High Frequency (HF) communication system is part of the company's family of HF airborne radios that enable long range, high altitude communications including the transmission and receipt of text and graphics while providing HF voice communications to and from remote locations.
Applications for the radio include air traffic control contact, weather and marine storm warnings, security threat warnings and personal radiotelephone service.
For further information regarding Rockwell Collins, please access http://www.rockwellcollins.com/
* * * * * * * * *
KVH + RHL Hamburger Lloyd—Bringing VSAT Aboard
To meet growing bandwidth usage and Internet demand
onboard its tanker fleet, RHL Hamburger Lloyd Tanker GmbH & Co. KG, of Hamburg, Germany, an international shipping company known for managing sophisticated, innovative tankers, has selected KVH Industries, Inc., (Nasdaq: KVHI) for its mini-VSAT Broadband satellite communications solution.
Twelve oil and chemical tankers will be outfitted with KVH's TracPhone V7-IP satellite antenna systems in the next month, with a potential for 16 additional container vessels to receive KVH systems
The KVH systems will be installed on sophisticated tankers known as Safety Chemical Oil Tanker (SCOT) 8000s, which are considered environmentally friendly because their advanced design is intended to minimize the risk of a spill.
RHL Hamburger Lloyd Tanker was heavily involved in the design and construction of the SCOT 8000 tankers, which are propelled and maneuvered by two separate drive systems and are built with a double hull; the tankers have a capacity of 8,000 tons.
KVH's TracPhone V7-IP is a 60cm (24 inch) diameter, enterprise-grade, 3-axis, gyro-stabilized antenna for Ku-band service worldwide.
The system provides data rates as fast as 2 Mbps shore-to-ship, and 1 Mbps ship-to-shore, and high-quality VoIP phone service. TracPhone V7-IP is designed and optimized for mini-VSAT Broadband service, which is the market share leader in maritime VSAT, according to independent industry reports published in 2012.
TracPhone V7-IP includes the Integrated CommBox Modem (ICM), a streamlined belowdecks unit that replaces the need for a rack full of components and integrates all antenna control, onboard network management, and modem functions in one small box. This makes installation fast and easy, significantly reducing deployment costs.

Onboard network management is increasingly important for commercial vessels, where there is a need to manage demand for broadband and ensure that operational data usage is prioritized.
Maritime operators also face the challenge of complying with industry regulations such as MLC-2006, which was implemented last year and requires operators to provide crew welfare in the form of access to satellite phone and Internet services.
KVH's end-to-end solution is designed to address those needs, and is unique in the maritime industry in that KVH designs and manufactures the TracPhone antenna hardware, operates the mini-VSAT Broadband network, manages the airtime service, and provides 24/7 global support.
In addition, KVH is introducing a content delivery service, IP-MobileCast, for multicasting delivery of entertainment and operations content directly to subscribing vessels.
The KVH infosite is located at http://www.kvh.com/
The Hamburger Lloyd infosite may be visited at http://www.hamburger-lloyd.de/
* * * * * * * * *
Johns Hopkins University Applied Physics Laboratory—Solar Probe Plus... Testing Initiated
NASA's ambitious mission to fly through and examine the sun's atmosphere—has reached a key stage of development.
Solar Probe Plus will begin advanced design, development and testing—a step NASA designates as Phase C—following a successful design review in which an independent assessment board deemed that the mission team, led by the Johns Hopkins University Applied Physics Laboratory (APL) in Laurel, Maryland, was ready to move ahead with full-scale spacecraft fabrication, assembly, integration and testing.
"Solar Probe Plus will fly closer to the sun than any spacecraft before it—almost 10 times closer to the sun than the planet Mercury—and this presents unprecedented technical challenges," said Andrew Driesman, Solar Probe Plus project manager at APL. "Whether it was devising ways for a spacecraft to survive so close to the sun, or to collect data in such an extreme environment, the concept of an operational solar probe had challenged engineers and scientists for decades, and now we're another step closer to making it happen."
The spacecraft will carry ten science instruments specifically designed to solve two key puzzles of solar physics: why the sun's outer atmosphere is so much hotter than the sun's visible surface, and what accelerates the solar wind that affects Earth and our solar system.
The Johns Hopkins University Applied Physics Laboratory manages the Solar Probe Plus mission for NASA and leads the spacecraft fabrication, integration and testing effort.
Set to launch in 2018, Solar Probe Plus will orbit the sun 24 times, closing in with the help of seven Venus flybys.
At its closest passes the probe will speed 118 miles per second through the sun's outer atmosphere, or corona, coming about 3.8 million miles (about 6.2 million kilometers) from the surface to explore a region—and face hazards —no other spacecraft has encountered.
Solar Probe Plus will carry ten science instruments specifically designed to help solve two key puzzles of solar physics: Why the sun's outer atmosphere is so much hotter than the sun's visible surface, and what accelerates the solar wind that affects Earth and our solar system.
"The answers to these questions can be obtained only through in-situ measurements of the solar wind down in the corona," said APL's Nicky Fox, Solar Probe Plus project scientist.
"Solar Probe Plus gets close enough to provide the missing links, with the right complement of instruments to make the measurements. For the first time, we will be able to go up and touch our star."
The main feature of the TPS is an 8-foot-diameter, 4.5-inch-thick, carbon-carbon, carbon foam shield that will sit atop the Solar Probe Plus spacecraft body.
The system will protect Solar Probe Plus from temperatures exceeding 2,500 degrees Fahrenheit and impacts from hypervelocity dust particles as it flies through the sun's outer atmosphere.
The vibration tests simulate the shaking the spacecraft will undergo during launch; Solar Probe Plus is scheduled to launch in 2018.
APL manages the mission and leads the spacecraft fabrication and integration effort and has made significant progress on several enabling technologies.
Engineers have also built and tested a liquid-cooling system to keep the spacecraft's solar arrays at safe operating temperature throughout the voyage, and spacecraft parts are undergoing high-velocity dust tests that simulate flights through swarms of high-energy particles near the sun.
"Solar Probe Plus is a pathfinder for voyages to other stars and will explore one of the last unexplored regions of the solar system, the solar corona, where space weather is born," said Lika Guhathakurta, Solar Probe Plus program scientist at NASA Headquarters in Washington.
The mission is part of NASA's Living With a Star program, designed to learn more about the sun and its effects on planetary systems and human activities.
NASA's Goddard Space Flight Center in Greenbelt, Maryland, manages the program for the Science Mission Directorate at NASA Headquarters.
For more information, please visit http://solarprobe.jhuapl.edu/.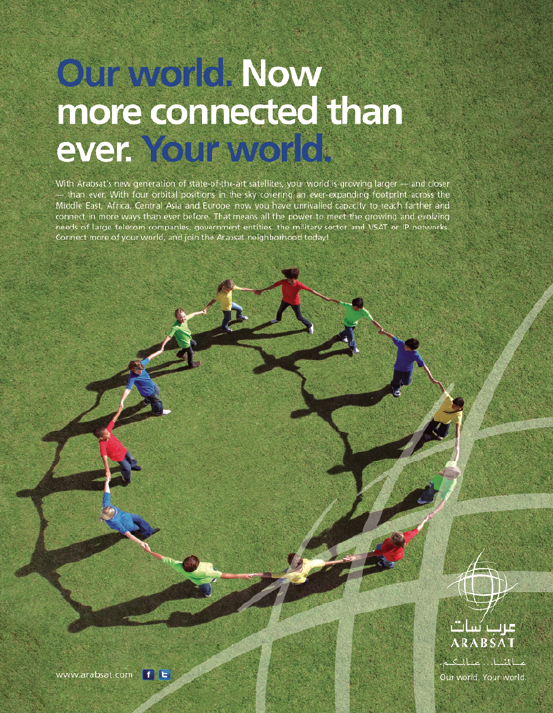 * * * * * * * * *
DeLorme + FAA—North To Alaska, With InReach Approval
The Federal Aviation Administration (FAA) Alaska Flight Services has announced that the DeLorme inReach satellite communicator has been approved for the Enhanced Special Reporting Service (eSRS) program.
The inReach is a small satellite communication device that provides automatic GPS flight following, SOS alerting and two-way text messaging from the air.
The inReach device has a dedicated SOS button that, when pressed, immediately sends a distress message.
The two-way communication feature of the inReach allows the search-and-rescue (SAR) authorities to send and receive text messages with the people in distress to ascertain the nature of the emergency and reassure them that help is on the way.
"Pilots and aircraft owners are encouraged to participate in this program while operating within the state of Alaska," said James M. Miller, manager, Alaska Flight Services.
"Once an alert is generated, the position of the aircraft is transmitted to Flight Service either directly or through the International Emergency Response Coordination Center (IERCC).
This allows rescue to go directly to the aircraft location, instead of searching along an entire route when a flight becomes overdue."
The inReach device uses the Iridium satellite network to send and receive messages, ensuring connectivity anywhere in the world, including the most remote regions of Alaska, which are not covered by VHF radio service.
"While SOS alerting is a very important function of inReach, it's much more than just an emergency transmitter," said Jim Skillings, vice president of commercial products for DeLorme.
"With inReach, you can send and receive text messages in flight with any email address or mobile phone number, even when flying in places far beyond the reach of cellular phone carriers. You can use it to update your Facebook page and post to other social media.
"It also allows you to share your flight with family and friends on the ground by displaying your GPS position and tracks for viewing on a password-protected web-based map display."
DeLorme has also announced the launch of its Freedom Plans, providing contract-free month-by-month usage plans eliminating the need for an annual service fee.
"Our Freedom Plans allow you to pay for satellite airtime service only when you need it on a rolling basis," said Skillings. "You can change plans, up or down, or suspend your service at no charge. While the account is suspended, all your account data, tracks and details are automatically saved for instant availability when you restore service."
For additional information, access http://www.delorme.com/
* * * * * * * * *
Euroconsult—The First Industry Report On Trends + Strategies For EO
Data distributors and services providers have established themselves as a key component of the EO value-chain and an important partner of the EO satellite operators in order to disseminate data to the largest number of end-users possible.
This is particularly apparent in accessing key, fast growing regional markets and being able to do business with government and private end-users locally.
According to Euroconsult's new research report, Earth Observation: Data Distribution, an estimated 12 to 17 percent of the $1.5 billion* commercial data market flows through the distributors. It is considered that all major vertical market sectors are procuring from the data distributors to varying degrees.
"While this percentage may seem low, it should be recalled that the majority of the total market is to defense end-users [65 percent] who prefer a more direct approach to receive imagery, such as through direct receiving stations. Business for the data distributor reflects this, with a far greater emphasis on enterprise markets," said Philippe Campenon, Deputy Director, Space and Earth Observation at Euroconsult.
Revenue through data services from the distributors is first from civil governments, totaling 47 percent of distributor data business. This highlights the need to be local in accessing civil contracts, an important consideration given the growing demand globally for EO solutions.
Data provision to the private sector through distribution is also disproportionality higher than the total data market, representing 37 percent of the distributors business. The relatively small figure of 16 percent data revenues associated to defense users demonstrates the more direct approach preferred by this user community.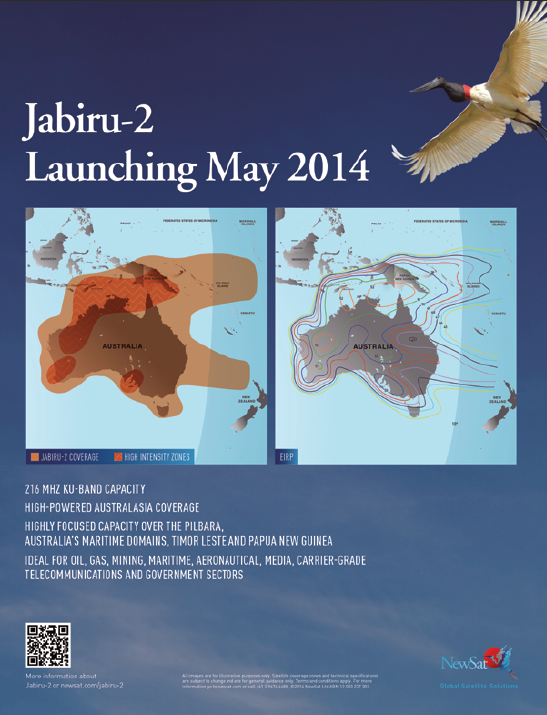 Most operating companies with very high resolution satellites offer direct receiving stations solutions to defense end-users in order to meet their requirements of secure, continuous data supply with degrees of autonomy in satellite tasking and data acquisition, and short
delivery time.
In order to reach out to all user sectors it is therefore considered a necessity to have a diverse approach in mechanisms for data distribution.
This is reflected in the type of distribution offering. In total, there are more than 550 active data distribution agreements signed globally with local companies.
These contracts are classified in five categories within the report, addressing
the rationale, contract conditions and key metrics for the following:
– Data Resellers
– Value-Added Resellers (VARs)
– Exclusive Distributors (or Channel Partners)
– Business Partners
– Direct Receiving Station Partners
– Exclusive Interview Results On Distributors' Sales + Growth Strategies
Interviews were conducted with 15 data distributors with a mean presence in the sector of 19 years.
Companies ranged from data distribution being their primary business to organizations active in other parts of the EO value-chain. The following topics are reviewed in detail:
– Motivation for setting up a data distribution business line
– The distributors' offer to the satellite operators
– The relationship between satellites operators and the distributors
– Data distributor customer mix
– Importance of key client requirements
– Technology as a market driver/inhibitor
– Ranking the vertical markets driving data sales and services
For details regarding this report, access this direct link:
http://www.euroconsult-ec.com/research-reports/space-industry-reports/earth-observation-data-distribution-38-56.html
* Euroconsult: Satellite-based Earth Observation, Market Prospects, 6th edition
* * * * * * * * *
Sea Launch—Re-Enactment Of Maiden Launch 15 Years Ago
Sea Launch has celebrated the 15 year anniversary of the successful maiden launch of the Zenit-3SL ocean-based launch system with the DemoSat spacecraft, that occurred on March 27, 1999.
This was an impressive accomplishment given that, at the time, DemoSat was the largest commercial satellite ever launched into geosynchronous transfer orbit.Sea Launch's inaugural launch validated the overall program concept and demonstrated system capability.
The payload for the first mission was designed to mimic the mass properties of a 4,500 kilogram spacecraft, with an optimized mission injection profile actually providing 4,900 kilograms of equivalent performance.
It was the culmination of four years (starting in 1995) of intense development work performed by thousands of aerospace and marine professionals throughout the world.
Since then, Sea Launch has managed 35 launches, with its 36th mission (EUTELSAT 3B) scheduled for launch mid-April.
Approximately 200 guests were on hand at the Home Port facility in Long Beach, California, to participate in the celebrations, including customers, dignitaries, suppliers, Sea Launch employees, Energia Logistics U.S. (ELUS) employees as well representatives from
RSC Energia.
Dr. Valery Aliev, Executive Vice President Launch Operations for ELUS, said, "Fifteen years ago the entire world witnessed a remarkable event in 20th century global space launch technology—the inaugural launch of the Sea Launch rocket."
Dr. Vitaly Lopota, President and General Designer of RSC Energia, added, "Sea Launch is the first international commercial project that included developing, creating and operating launch vehicle aerospace technology. The initial concept of the project remains viable and unrivaled, and that is—to achieve maximum performance and cost efficiency for launching rockets by choosing the ideal launch site in the Pacific Ocean.This choice avoids limitations of safety exclusion areas of national economic zones from being in the impact zone of jettisoned rocket elements, minimizes the required infrastructure while unequivocally increasing global sustainability of rocket launches and minimizing the impact on environmental conditions and safety of populated areas."
These services include the provision of all–inclusive launch services incorporating schedule assurance, financing, risk management; insurance and creative contracting solutions to meet the changing demands of the commercial launch market.
Sea Launch owns or manages, through affiliate agreements, the primary technology, patent and other intellectual property and tangible assets required to perform its launch services business. These include the highly specialized vessels Odyssey Launch Platform and the Sea Launch Commander each located in the Home Port facility in Long Beach, California, as well as the unique know–how associated with launching satellites from an ocean–based launch platform located directly on the equator.
For more information, visit http://www.sea-launch.com/