UN aids refugees with TAC-PAK systems
Horrible reports of abuse and murder in the Central African Republic has motivated the United Nations International Organization for Migration(IOM) agency to help change and assist the victims of this civil war.
The humanitarian crisis in the Central African Republic (CAR) has received plenty of media attention in recent years.
Since civil war broke out in CAR, 115,000 Chad refugees have been displaced in the remote region, countless people have been killed and many more have been the victims of rape and other forms of abuse.
The situation in Chad would be worse were it not for the peacekeeping work of the United Nations International Organization for Migration (IOM) agency that is providing basic facilities such as temporary shelters, water and sanitation facilities, health centers, schools, children-friendly spaces, as well as vouchers for their food subsistence.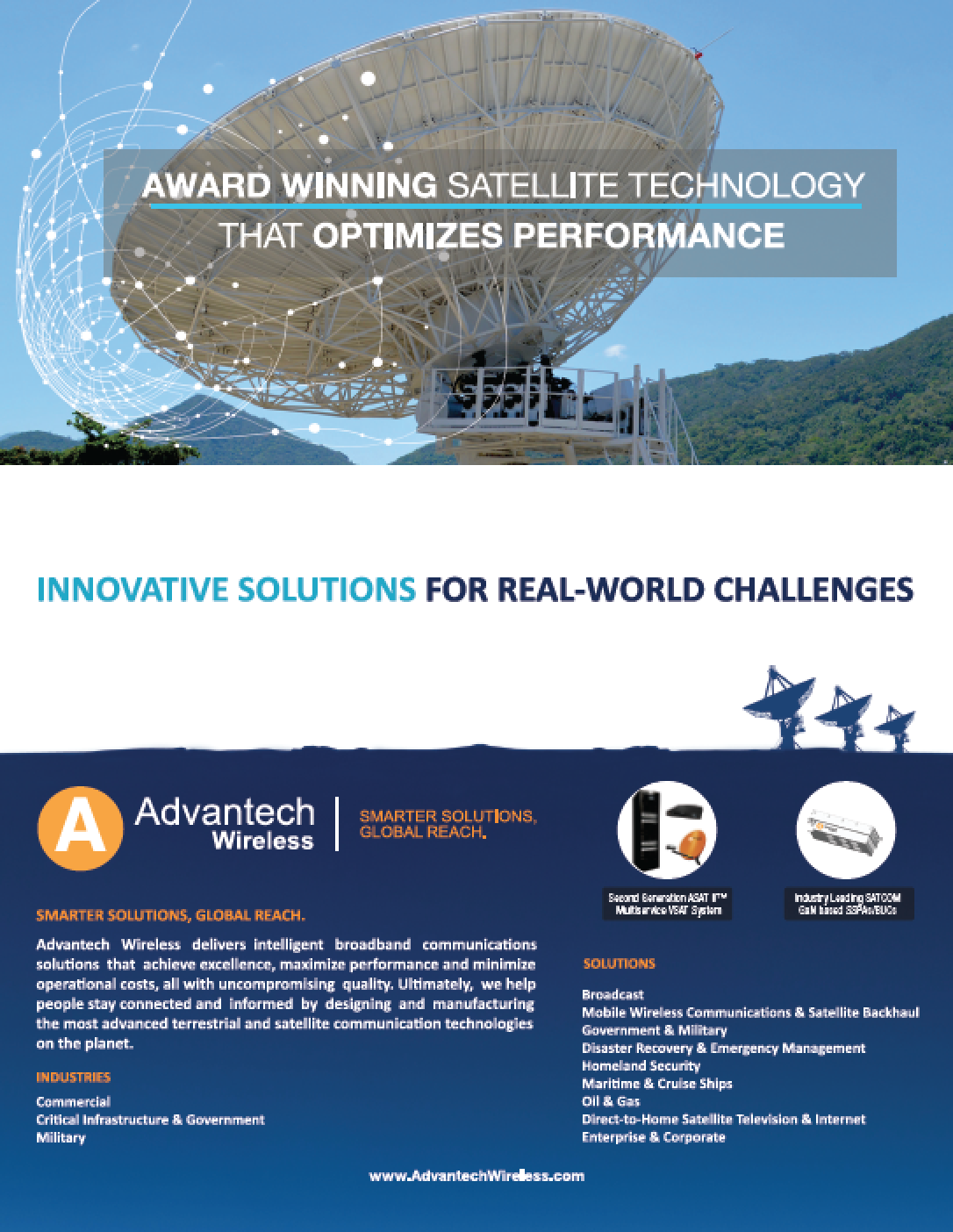 Following the massive influx from CAR into Chad, the Humanitarian Coordinator (HC) on behalf of the Humanitarian Country Team decided to reactivate the Shelter/Camp Coordination Camp Management (CCCM) cluster that is led by UNHCR and co-led by IOM.
The aim is to provide technical support for the management of both transit and temporary sites as well as to advocate for durable solutions for the displaced persons in the sites in the long run.
The IOM recognized the need for more communications resources in the remote communications sterile refugee camps.
The IOM selected the 308 SYSTEMS TAC-PAK videoconferencing kits for deployment to multiple refugee sites.
These "mobile command in a box" systems, manufactured by 308 Systems in Fort Collins, Colorado, are custom-configured to meet specific IOM Chad mission field communication requirements.
Deploying the TAC-PAK mobile command systems, the United Nations has been able to create a satellite and cellular communications based continent-wide wireless network.
This network enables Shelter/CCCM cluster teams to coordinate, share information and request support.
The TAC-PAK's have created an invaluable and fast communications infrastructure where, previously, none existed.
The IOM's TAC-PAK videoconferencing flyaway kit deployment addressed the shortfall of voice and data infrastructure and equipment experienced by the IOM teams on a daily basis in the remote refugee camps.
---
SmallSat milestone for Clyde Space
Clyde Space has completed their first milestone for the company's first launch contract for NSLComm — the contract encompasses everything from spacecraft design, manufacture, launch, on orbit maneuvers to operations to NSLComm's data provision.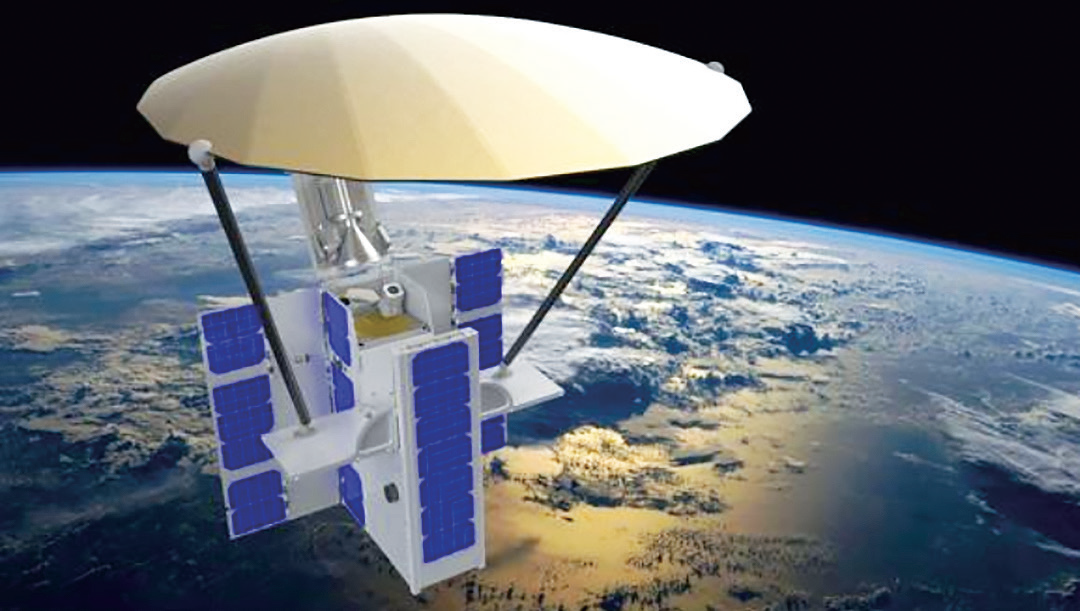 Clyde Space, a subsidiary of ÅAC Microtec AB , received the order from the Israeli pioneering company NSLComm, which is a follow-on order from an initial 6U cubesat purchase. The contract is of strategic importance for the group and marks a key milestone as the firm's first end-to-end mission delivery.
A successful mission could potentially lead to larger constellation orders. With the launch confirmed for the end of 2018, the company stated that this mission is set to revolutionize the space communications network with the introduction of an innovative, patented high-performance antenna.
The ÅAC – Clyde 6U spacecraft, NSLSat1, will demonstrate this highly disruptive technology that will provide Ka-band communications from space. This ground-breaking dish-shaped antenna, which deploys itself once in space, is set to inspire a wide array of new applications within the industry.
Craig Clark MBE, CSO, said it's an exciting time and the company is proud to be at the heart of today's space technology revolution. Serving the fast-growing communications market, this strategic project is a great example of the value they can deliver with end-to-end mission services for their customers.
NSLComm's antenna solution will enable worldwide supercharged internet access to global satellite operators at a lower cost. The cutting-edge self-correcting solution can turn smallsats into powerful transponders that are able to relay signals from LEO to provide worldwide communications coverage via a constellation of 60 to 100 6U cubesats.
The antenna deploys once in space and has built-in smart technology that increases performance as well as compensates for any imperfections. The satellite will be able to electromagnetically adjust itself when encountering insufficiencies and change the ground patterns accordingly.
www.clyde.space/
www.nslcomm.com/
Story by Jill Durfee, Assoc. Editor
---
Kestrel Eye launches from ISS
Adcole Maryland Aerospace, LLC and Quantum Research International, Inc. have revealed that the Kestrel Eye Block IIM smallsat is in orbit and functioning well following successful deployment from the International Space Station (ISS).
The Kestrel Eye imaging satellite is the first on orbit demonstration of an envisioned Department of Defense (DoD) constellation that may someday provide enhanced situational awareness to users on the ground through direct communications with tactical satellites under theater control.
The successful deployment and operation of Kestrel Eye is a major milestone for these two companies, as well as the U.S. Army Space and Missile Defense Command / Army Forces Strategic Command (SMDC/ARSTRAT), the DoD Space Test Program who sponsored the satellite launch and deployment, and the evolving DoD space enterprise.
This class of small, inexpensive, and yet highly capable satellites are expected to make space less expensive and more accessible,
while simultaneously enhancing the resiliency and flexibility of future space architectures.
The mission operations team was able to communicate with Kestrel Eye on the first available pass less than four hours after deployment of the satellite on October 24th.
When the team established contact with the vehicle, they found it in excellent condition with a nearly fully-charged battery, controlled attitude rates, and healthy communications' links.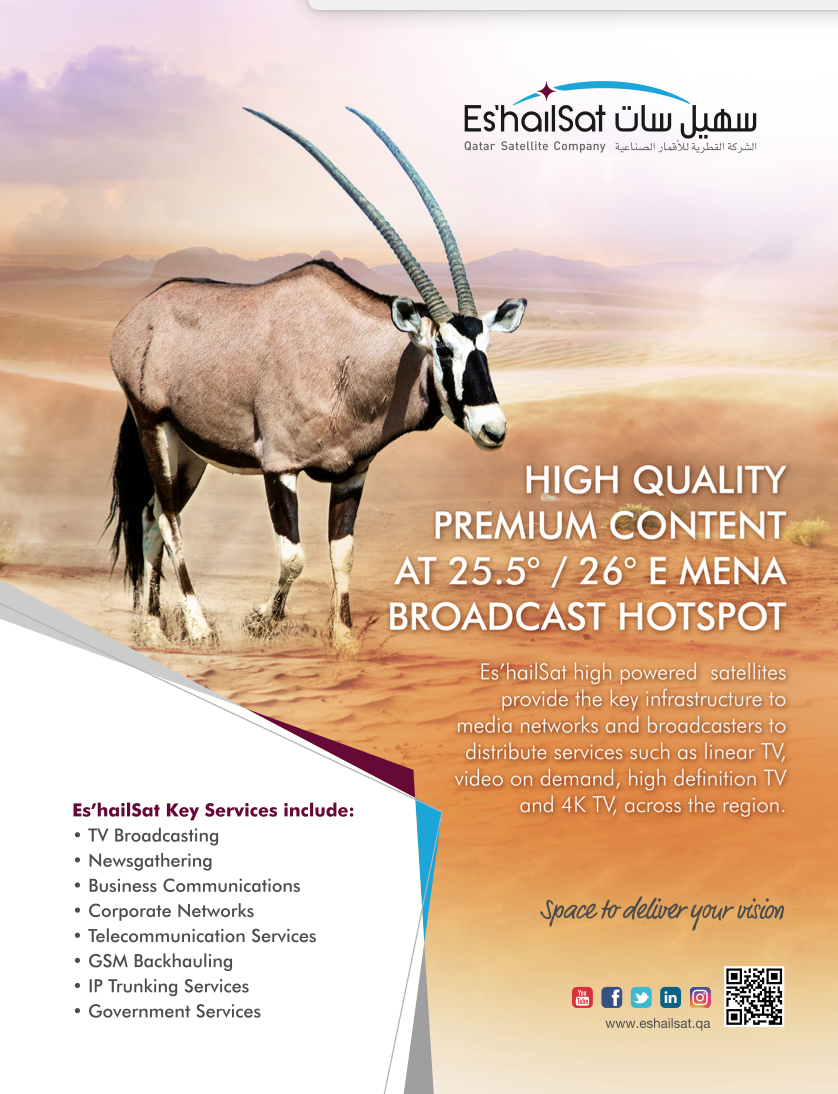 Over the next few passes, the team was able to command the spacecraft into the planned pointing mode and has begun working through on orbit test and commissioning plans.
Kestrel Eye Block IIM is designed to meet the U.S. Government's increasing demand for enhanced space capability in times of
limited budgets.
The superior affordability of end-to-end microsatellite space solutions will help both government customers and private industry realize their mission goals in accelerated timeframes at a fraction of the cost of traditional space systems.
www.adcolemai.com/
quantum-intl.com/
Story by Silvano Payne, Executive Writer
---
SmallSat market recognizes lack of launch services stymies segment growth
Alexander Serkin, the CEO of GK LS at the 3rd Annual SmallSat Symposium, which was held in Silicon Valley, USA, offered the following on behalf of GK Launch Services (gklaunch.ru) during the event regarding the smallsat industry.
Ninety-eight percent of satellite industry representatives who attended the symposium were unanimous in their view that launch services continue to be an obstacle for smallsat market growth. In agreement were delegates from space launch industries represented by launch service providers and launch brokers from Russia, USA, Europe, Japan and New Zealand.
Officials from Arianespace, GK Launch Services, Spaceflight Industries, Rocket Lab, and Mitsubishi Heavy Industries addressed this and
other topics at the panel discussion "Launch Opportunities and Payload Differences."
"Supply side of the launch market has grown; nevertheless the launch prices still remain unchanged," said Alexander Serkin.
Space access capacity keeps on increasing and with emergence of new superlight rockets this trend will continue. However, despite all these processes, the economics remain invariable, i.e., a micro- or nanosatellite launch price remains within the range of $30,000 to 50,000 per kg. The amount of technical obstacles decreases, but the price doesn't go down.
Mr. Serkin shared his vision of the smallsat market outlook in the near future and, for the first time, he publicly set forth GK's goals in terms of pricing of micro- and nanosatellite launches using Soyuz-2 LV.
Emerging launch vehicles will facilitate timely satellite launching and will allow the micro-/ nanosat market to rely on the smallsat-oriented vehicles capable to deliver them to target orbits. Having several players with new LVs will enable a predictable dedicated access to space. However, it still looks more practical to solve the price issue by piggyback/ rideshare launching on a vehicle such as Soyuz-2. Today, GK works with all types of Soyuz LV and each launch assumes accommodation of piggyback payload.
"Launch services for smallsats are critical, let alone the fact that for the satellites of 1 to 50kg launch cost in average amounts to about 50 percent of the entire mission budget. The major issue here is how it will affect the capacity of the smallsat market which was in particular looking forward to launch economics changes. The segment of smallsats (1-50kg) is less predictable," he said.
In conclusion Mr. Serkin voiced a launch price: a kilo of a payload will cost less than $30,000, and the company is taking efforts to further decrease its prices. In addition, the more standard solutions are used the better the price is.
GK Launch Services was established upon ROSCOSMOS decision to commercialize launch services. It is a
launch service provider authorized to conclude commercial contracts for satellite launching on Soyuz-2 launch vehicles from Russian spaceports.
Story by Jill Durfee, Assoc. Editor
---
SSTL and 21AT sign EO data provisioning contract
Surrey Satellite Technology Ltd. has signed a £25 million contract in Beijing with Twenty First Century Aerospace Technology Co., Ltd. (21AT) to provide data from a new Earth Observation (EO) satellite (SSTL-S1) that is due for launch via an ISRO PSLV launch vehicle mid-year.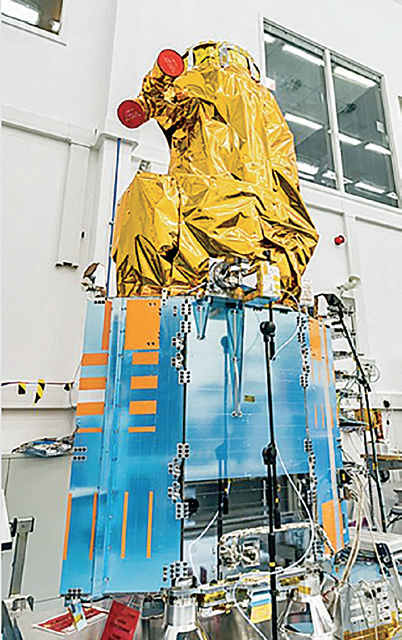 The contract was signed by Sir Martin Sweeting, Executive Chairman of SSTL, and Mme. Wu Shuang, President and Chairman of 21AT and witnessed by the UK Secretary of State, Dr. Liam Fox.
As the manufacturer and owner of the SSTL-S1 satellite, SSTL will lease imaging payload capacity to 21AT for the lifetime of the satellite, designed to be in excess of seven years. The SSTL-S1 satellite will contribute sub-one meter resolution image data into 21AT's existing TripleSat Constellation service, which is comprised of three SSTL DMC3 satellites that were launched in 2015.
The addition of the SSTL-S1 satellite will enhance both the revisit capability of the TripleSat Constellation and the constellation's efficient global high resolution remote sensing satellite data acquisition and operation services that support a wide range of existing successful user applications by 21AT's domestic and overseas customers.
The design of the SSTL-S1 is identical to the present three satellites in the TripleSat Constellation that were launched in 2015. The satellite has a mass of 450 kg. and is capable of acquiring multiple targets in one pass, using spot, strip and mosaic imaging modes and 45 degree off-pointing agility for a range of applications including urban planning, agricultural monitoring, land classification, natural resource management and disaster monitoring.
The very high resolution imager on board the spacecraft has been designed by SSTL and will provide sub-one meter resolution images in panchromatic mode and sub-four meter resolution images in multi-spectral mode, with a swath width of about 24 km.
SSTL's Sir Martin Sweeting commented this contract extends SSTL's 15 year long-term UK-China partnership with 21AT and consolidates the success of the TripleSat Constellation service. Adding capacity to the constellation with a new satellite demonstrates the high fidelity of the imagery and the success of 21AT's business model.
www.sstl.co.uk/
www.21at.com.cn/
---