The month of May is proving to be anything but Spring-like for each of the 'Big Three.'
Intelsat, perhaps, has the toughest suite of hurdles to overcome. First, and by any measure the most important, is the prospects of a new "conditional merger" and partner in the shape of Japanese media giant SoftBank. SoftBank wants to bring together super-constellation OneWeb and Intelsat and, in the process, create a satellite operator that is wholly ready for a new world of
ever-expanding broadband demand.
SoftBank is planning to invest $1.7 billion and, in the process, enable Intelsat to dispatch $3.6 billion of its current $14.5 billion debt burden. SoftBank has already committed to investing $1 billion in OneWeb, which is building a constellation of 740 LEO satellites that will girdle the planet.
Intelsat CEO Stephen Spengler summed up the situation on April 27 and stated, "Our proposed conditional merger with OneWeb, which was announced on February 28, is pending completion of our announced debt exchange transactions and receipt of certain other approvals. We believe the transaction creates a company with greater growth opportunities and a strong financial foundation."
As this column is being written, Intelsat's debt bond-holders are being asked to accept a new set of terms and there's an end date of May 10 for those elusive acceptances to be expressed. However, Intelsat is nothing if not pragmatic, and while the firm very much wanted the Softbank/OneWeb deal to go ahead, the company also has a firm 'Plan B' in place.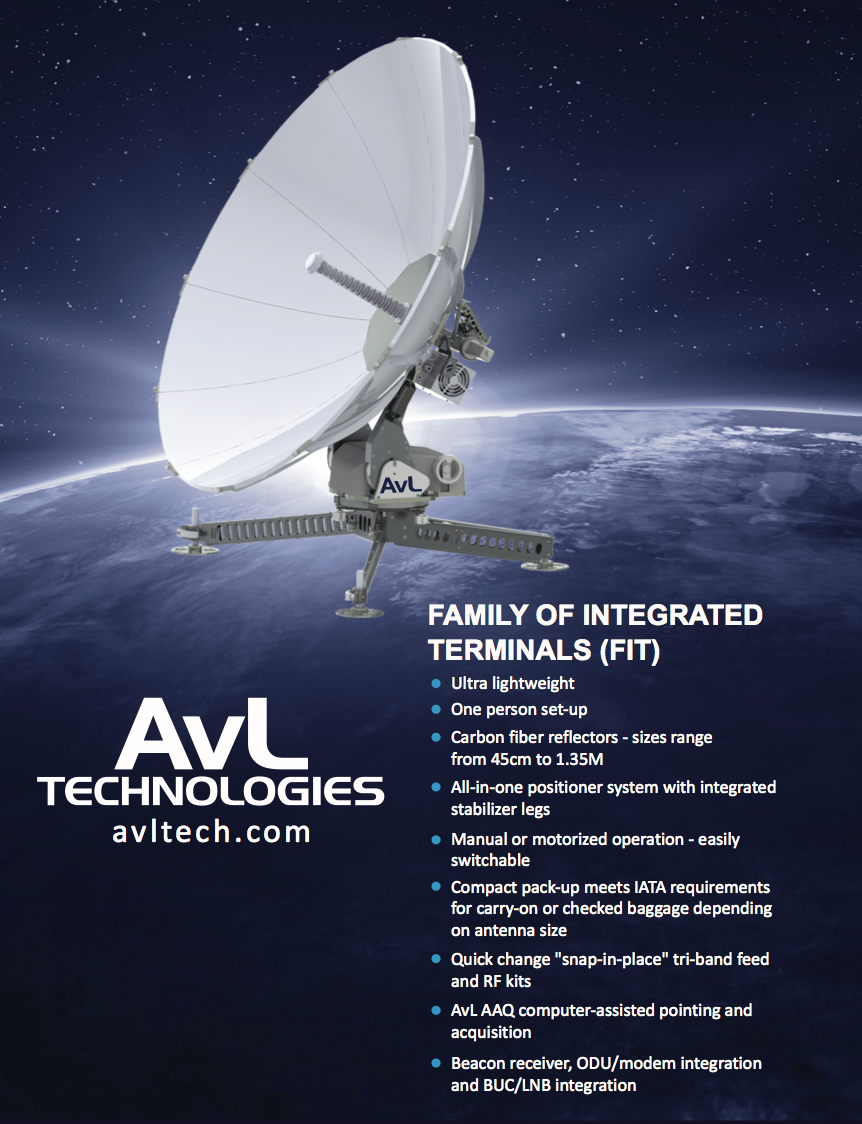 If terms cannot be agreed upon with bondholders and the SoftBank offer is withdrawn, then Intelsat will continue trading and operating as normal.
Dianne VanBeber, Intelsat's VP/investor relations, reportedly said the end of the deal would be "disappointing… but we will move forward and run the business as before. We already have a distribution agreement with OneWeb and we have exclusivity [for OneWeb services] in the markets we were interested in. So, we are partnered with OneWeb, no matter what happens."
Indeed, the Intelsat distribution agreement with OneWeb comes about because of a very savvy $25 million of investment made into OneWeb in June of 2015, which now looks like a bargain given that the OneWeb constellation, one way or another, will definitely proceed with their plans.
But, Spengler, on April 27, as part of Intelsat's Q1 numbers, revealed that the operator's all-important backlog of contracts had shrunk further. The latest quarter-year (to March 31) saw backlog currently valued at $8.5 billion, reduced from $9.3 million at the same time last year.
Spengler addressed the point in a telephone call with analysts and said, "We're getting good, good growth across the new assets we put in place; Intelsat 31, Intelsat 36. But there were some volume declines a little bit related to call it C-band which is a headwind which we've talked about in the past."
As to the drop in Intelsat's backlog, Spengler added, "What you're seeing really is the roll-off or burn-off of our media backlog. We had a number of large commitments in recent years; Intelsat 30, Intelsat 31, Intelsat 34 and Intelsat 36, all large commitments for our media customers. And, of course, we continue to have long-term contracts across our distribution neighborhoods. So that backlog is being consumed and so I think that's why you're seeing overall a reduction.
"But on the network services side, this is something we've been contending with for a few years. The contract terms have been shorter than in the past. They're [typically] slightly over three years right now and they tended to be a little bit longer in the past.
"Growth in our media business was driven by the two fully-committed satellites placed into service in 2016. While we continue to work through some near-term headwinds, our network services and government businesses are leveraging the higher performance services available from the Intelsat Epic network, which is now available on five continents."
Spengler was upbeat about Intelsat's prospects, telling analysts that its recent investment in flat-panel antenna business Kymeta would help unlock new services, while Intelsat Epic services had seen 180 MHz of extra capacity activated.
Intelsat's average fill rate on its approximately 2,050 station-kept wide-beam transponders was 78 percent as of March 31, 2017, compared to 77 percent as of December 31, 2016.
"Note that Intelsat 31, an on orbit spare satellite, is not included in the station-kept transponder count. Separately, our fleet includes approximately 650 36MHz units of high-throughput Intelsat Epic capacity," offered a company statement.
OTT is a Worry
Time will tell how Intelsat faces the rest of the year. Investors didn't much like what they had heard, and April 27 witnessed a 15 percent share price crash.
Fortunately, Media-based contracts represent 42 percent of Intelsat's overall revenues (Network Services are 39 percent of revenues) and Media income grew a very useful 6 percent in Q1 (compared with 2016).
That is not the position at Luxembourg-based SES, where Media (which SES describes as 'Video') is a huge concern. The problem, summed up in three technology words, is Over-The-Top (OTT) and the threat posed by consumers seen to be dumping satellite reception in favor of the Netflix's and Amazon Prime's of the world.
SES has built their fortunes on video broadcasting where DTH/DBS fees 'per transponder' in Europe tend to be in the very lucrative $5 million a year bracket. Unlike Intelsat, SES has grown its backlog year-on-year from 7.6 billion euros to 7.8 billion euros. That's the good news.
The bad news is that, despite growing the number of SD channels and seeing impressive growth in the number of HD channels, the firm's video revenues are totally static.
The operator's HDTV channel count increased 6 percent to 2,496 channels, while total channel count grew 4 percent to 7,610 channels. SES is now carrying 22 commercial UHD channels.
SES CEO Karim Michel Sabbagh explained the position, saying that reported revenues for the Video division were up 4.5 percent to 353.4 million (although down -4.2 percent on like-for-like comparisons). "Lower periodic and services revenue in Q1 2017 largely accounted for the (like-for-like) revenue reduction over the prior period. The balance reflected a modest volume movement related to the timing of MPEG-4 expansion in line with the group's long-term objective of sustaining the upgrade of the viewing experience to HD and UHD."
While Intelsat's 'Media' business is responsible for 42 percent of its revenues, for SES the 'Video' segment represents a thumping 65 percent of revenues. In fairness, SES is diversifying very quickly. Indeed, a year ago 'Video' represented 71 percent of revenues, but the Video segment is still vitally important to SES, not just as a percentage of revenues, but because of the 'blue chip' client list which includes the likes of Sky (in the UK and Germany) and the Canal Plus group in France.
On April 28, analyst after analyst pushed CEO Sabbagh on prospects for Video. He answered that linear and non-linear viewing were complementary. CFO Padraig McCarthy confirmed that overall Video revenues were 4.2 percent lower (compared to a year prior) and that 65 percent of SES channels are now transmitting with the extra benefits of MPRG4 compression.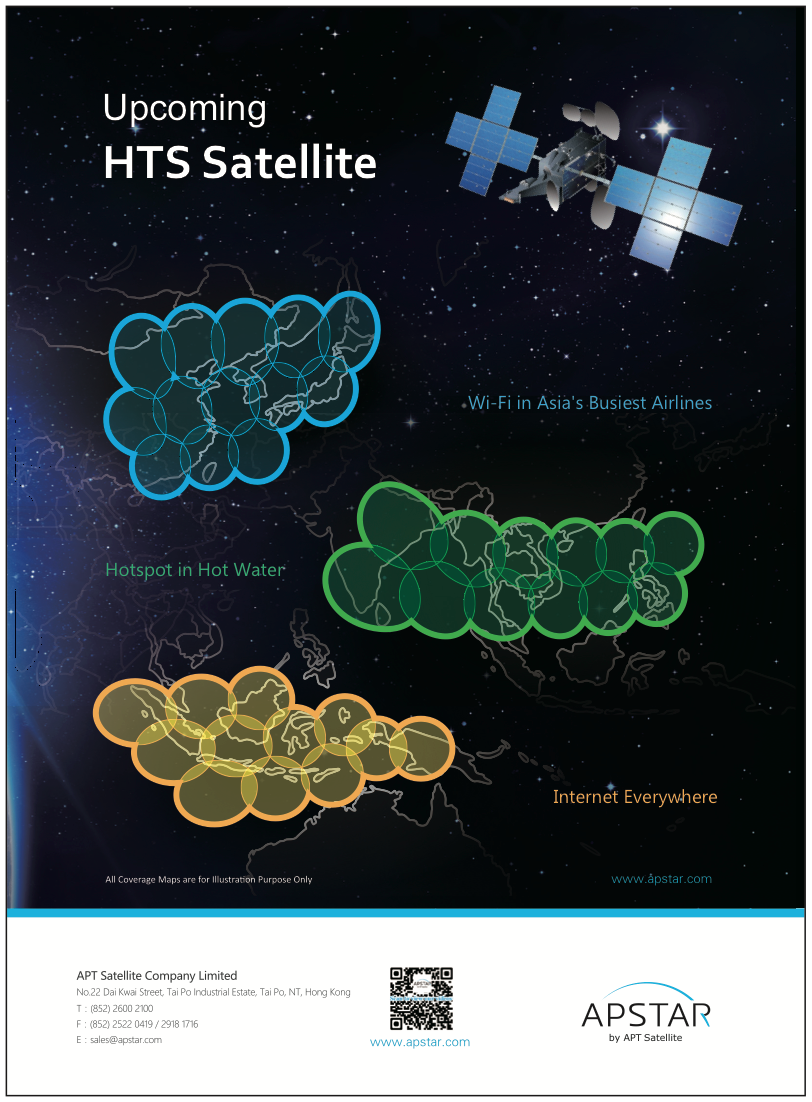 One analyst questioned whether SES had ever before experienced a scenario where video compression had not resulted in a migration to higher video quality, and by implication more demand for bandwidth? McCarthy's answer simply was that SES had never seen a case that compression has resulted in the end with the use of less capacity. "What we have always seen is that our customers are using compression to innovate on the quality, the service that they are delivering."
Another analyst pushed even further and questioned how speedily clients would migrate to Ultra HDTV. Sabbagh responded, saying the conversations SES was having with clients showed that they were accelerating their passage to HD "but certainly [the industry] is moving forward to the advent of UHD. UHD also introduces an opportunity in our conversations with our clients [see] what is going to be the differentiated content that they can bring in and how do they monetize it, because that's as important to them as sort of creating an improved viewership experience."
Of course, the shift from SD to HD and — hopefully — onto Ultra HD affects every satellite operator with a DTH/DBS client list. One analyst, in a note to clients on April 28, described the problems with SES as being "The Video Dance — Again" and invited investors to "Dance" or "Not Dance" to the video worries.
The SES share price had tumbled more than 5 percent on the day, so investment bank Jefferies suggested in one aspect of its note "Shall we Dance" and stated, "Given Video is forever the source of binary debate of structural decline, and compression a favorite aspect of the Bear case, we find ourselves doing the Video dance again..."
Analyst Giles Thorne then posited the …. "let's not Dance…" argument and said, "Our published position compression echoes back over the years, but to repeat, we don't see broadcasters or payTV operators as being myopic enough to cease innovating around the TV experience just to gain some cost savings.
"The history of TV sets a powerful precedent — SES management were clear on the analysts call that in the 30-year history of their business, they've never seen a broadcaster upgrade compression standard without eventually upgrading TV signal quality. What you occasionally get is a revenue air pocket as compression migration and HD upgrades timings decouple. And that appears to have happened in 1Q17."
And he went further, arguing, "For what it's worth, this was the, by the end, irascible messaging on Video from the call: SES embraces MPEG-4 migration as it will accelerate ultra-HD adoption; broadcasters want differentiation around their product, so embrace the path to HD and ultra-HD; Video revenue will immediately improve in 2Q17 and y-o-y trends will improve over the course of the year to hit FY17 guidance (driven by SES-9 ramp-up, contribution from SES-10 and HD / Ultra-HD wins); at the end of 1Q17, they'd already seen some HD wins crystallize to pick up the air-pocket of supply; if compression was really an insurmountable structural headwind, how has European video revenue been flat while compression has gone from 40 percent in 2013 to 63 percent currently?"
All Change at Eutelsat?
As we said with Intelsat, time will tell how the next few months shape up for SES. However, that final week of April also witnessed some material changes at Paris-based Eutelsat, the world's third-largest satellite operator.
The company's non-executive Chairman (and former CEO) Michel de Rosen announced he would be stepping down (in November) and the company also saw the departure of the head of its 'Eutelsat Americas' division, Patricio Northland and his replacement by Mike Antonovich, a well-regarded executive with plenty of industry experience (including a stint with PanAmSat).
There was more. A new deputy CEO was appointed to work alongside existing 'deputy CEO' Michel Azibert. The new position comes from within Eutelsat and sees Yohann Leroy take on the 'deputy CEO' title as well as his role as CTO at the business.
These three April changes come on top of the appointment of a new CFO back in January (Sandrine Teran), so— at best — it seems that Rodolphe Belmer (who assumed the CEO position in March 2016) now has the executive team in place that he wants to drive the business forward.
Eutelsat is due to report its Q3 numbers on May 11th. It will be interesting to see how they perform, especially in terms of their important Video segment.
www.intelsat.com
www.ses.com
www.eutelsatamerica.com
www.eutelsat.com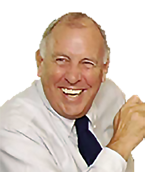 Senior Contributor Chris Forrester is a well-known broadcast journalist and industry consultant. He reports on all aspects of broadcasting with special emphasis on content, the business of television and emerging applications.
He founded Rapid TV News and has edited Interspace and its successor, Inside Satellite TV since 1996. He also files for Advanced-Television.com. In November of 1998, Chris was appointed an Associate (professor) of the prestigious Adham Center for Television Journalism, part of the American University in Cairo (AUC), in recognition of his extensive coverage of the Arab media market.
---